These 6 Pictures Of The Bride At Her Mehendi Are So Unique: Try Them All!
BY Latha Sunadh | 05 Apr, 2018 | 516 views | 2 min read
Sometimes we get to see a lot of copies of pictures that look the same. I mean, don't get us wrong, we do love the tried and tested poses and ideas that really take your wedding photos to another level but a unique touch here and there does work wonders for your album too, right? So after scrolling through multiple Insta-stories and Pinterest, we got our eye on these amazing poses that really made us sit up and do a cartwheel. 
This Bride Standing Up On Her Mehendi Swing Is All Kinds Of Awesome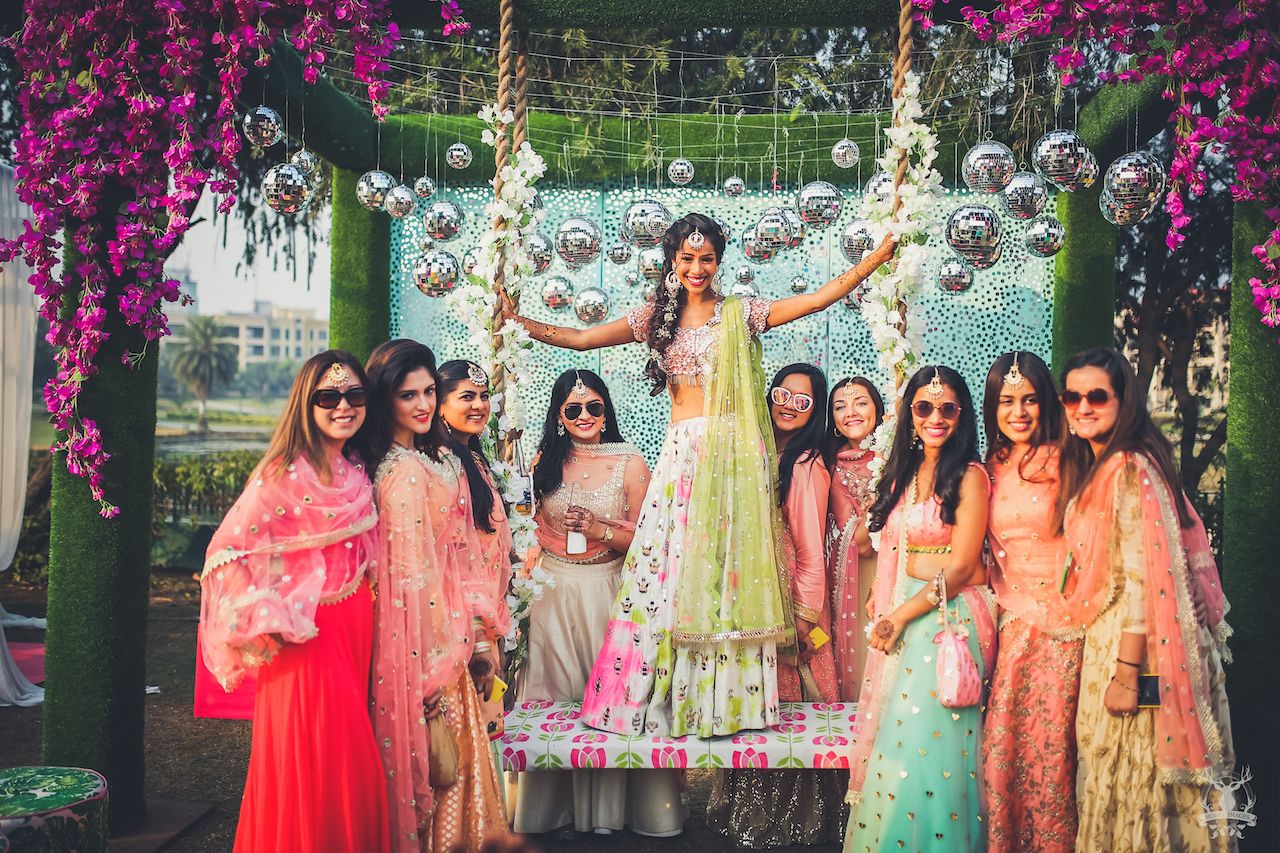 Pic via Photographer Morvi Images Photography★ 5  
It's always the usual sight to see a bride-to-be sitting on the swing, but this cute one is super amazing. It's so bold and seriously looks like a lot of fun!
The one with your doggy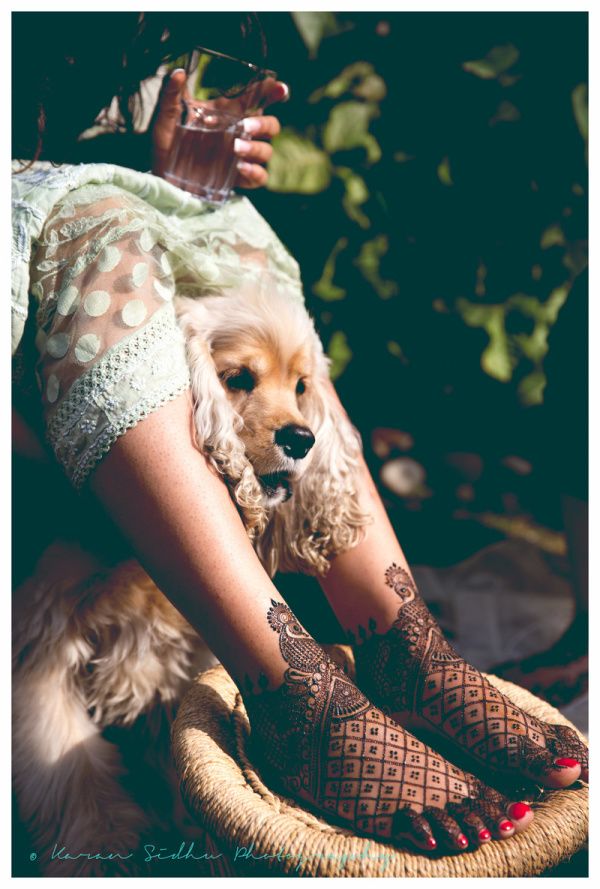 Photo: Karan Sidhu Photography
How adorable is this doggy stuck between the brides mehendi laden feet
The one with the fairylights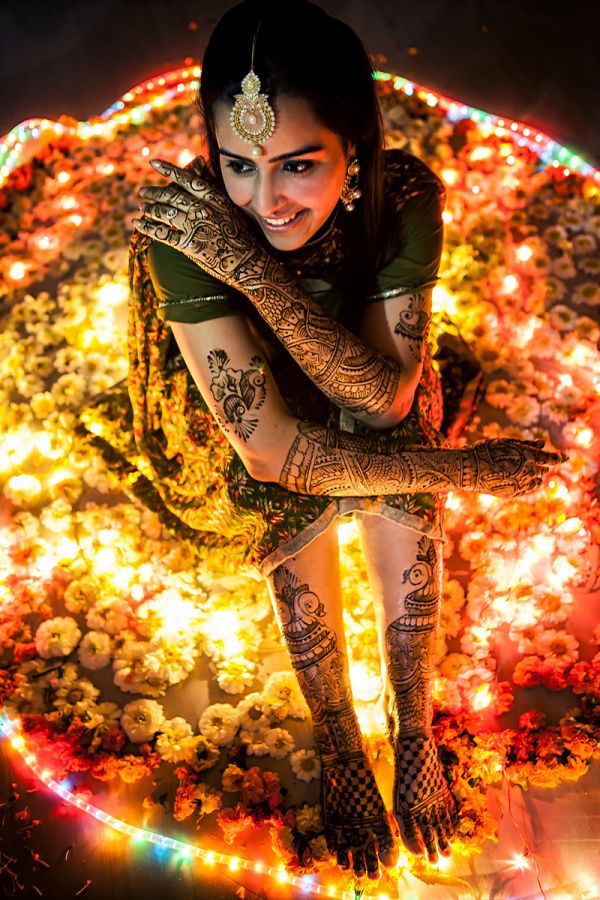 Photo: Chetna Sarin
The Whispering Sweet Nothings Pose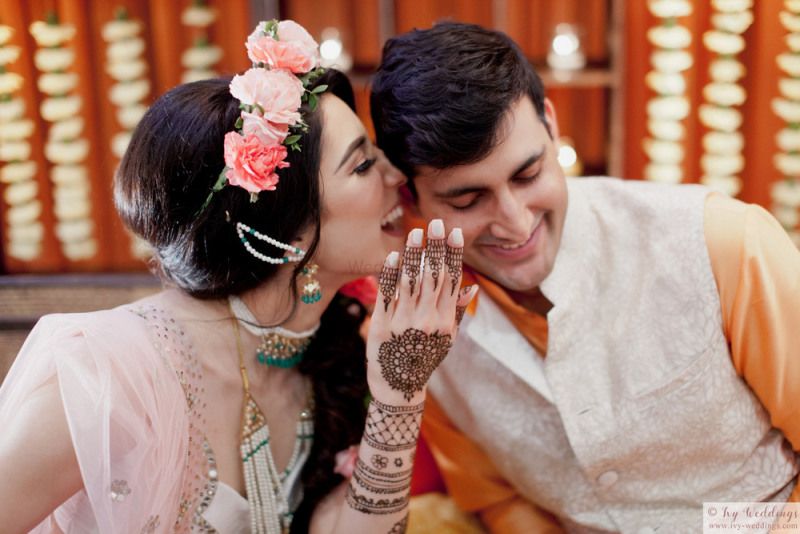 It's always a sweet image where you and bae are talking something sweet and you're simply giggling - so natural but so relatable. 
A good close-up of your gota / Mehendi jewellery
You spend so much on gota jewellery and pick the best one, a new-age and it's not complete without that customary close-up. You'll be surprised how many brides never get around to doing that. It's a keepsake darlings, so take that shot. 
The Instagram shot that shows off your dress and your hair beautifully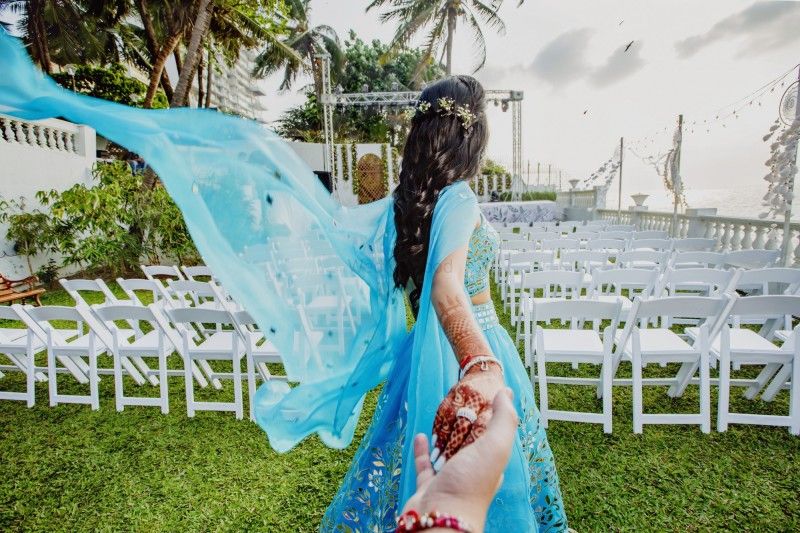 Pic via WeddingNama
That fun Insta shot by the famous couple can be re-interpreted for a great Mehendi shot - so you can show off your outfit and your pretty Mehendi hair. Let's admit it, Mehendi hair is even better than the wedding, right?
The relaxed After-Mehendi shot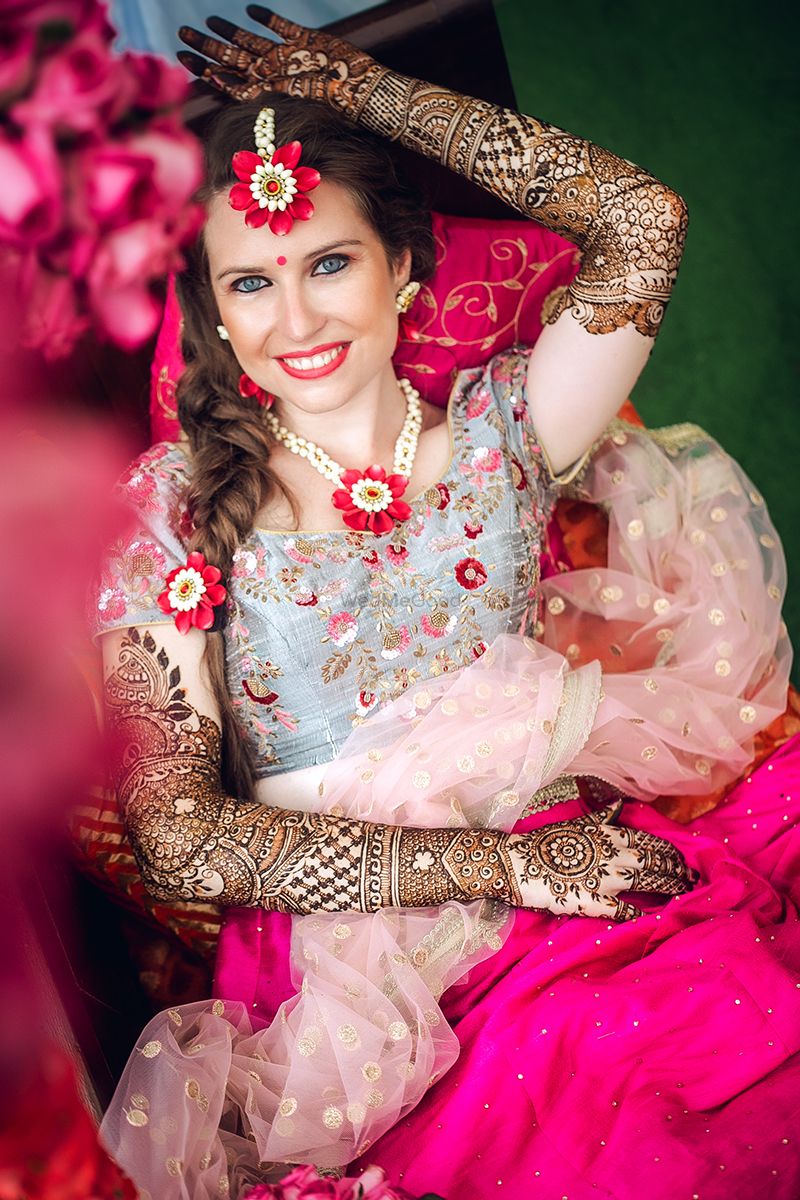 The After-Mehendi applying shot is never an option, right? What can we really do? Just lie back and relax and take this languid shot. 
The Jhutti-Feet Mehendi Shot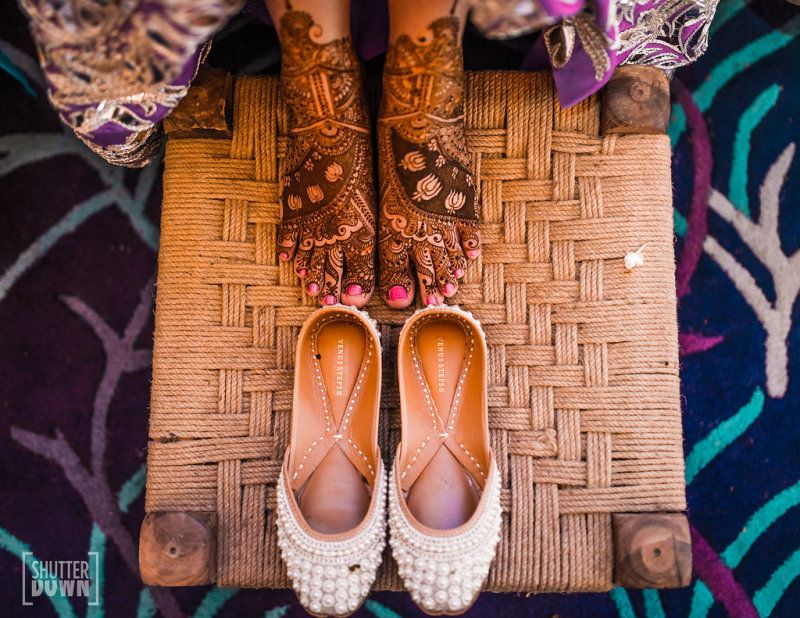 Seldom do we see shots that showcase both your Mehendi footwear and your pretty foot mehendi - it's one such picture that's so dreamy.