These Pattu Pavadai Choices Are Perfect For Your Tiny Tots This Wedding Season
BY Meenu | 16 Dec, 2020 | 21446 views | 3 min read
Wedding outfits are an essential part of everyone's wardrobe. From moms to tiny tots, everyone loves indulging in wedding outfits. However, we feel the younger they are choosing an outfit gets more difficult. We at WMG wanna make that a lil easier by showcasing some gorgeous pattu pavadai or pattu langa choices that would be perfect for your little ones!!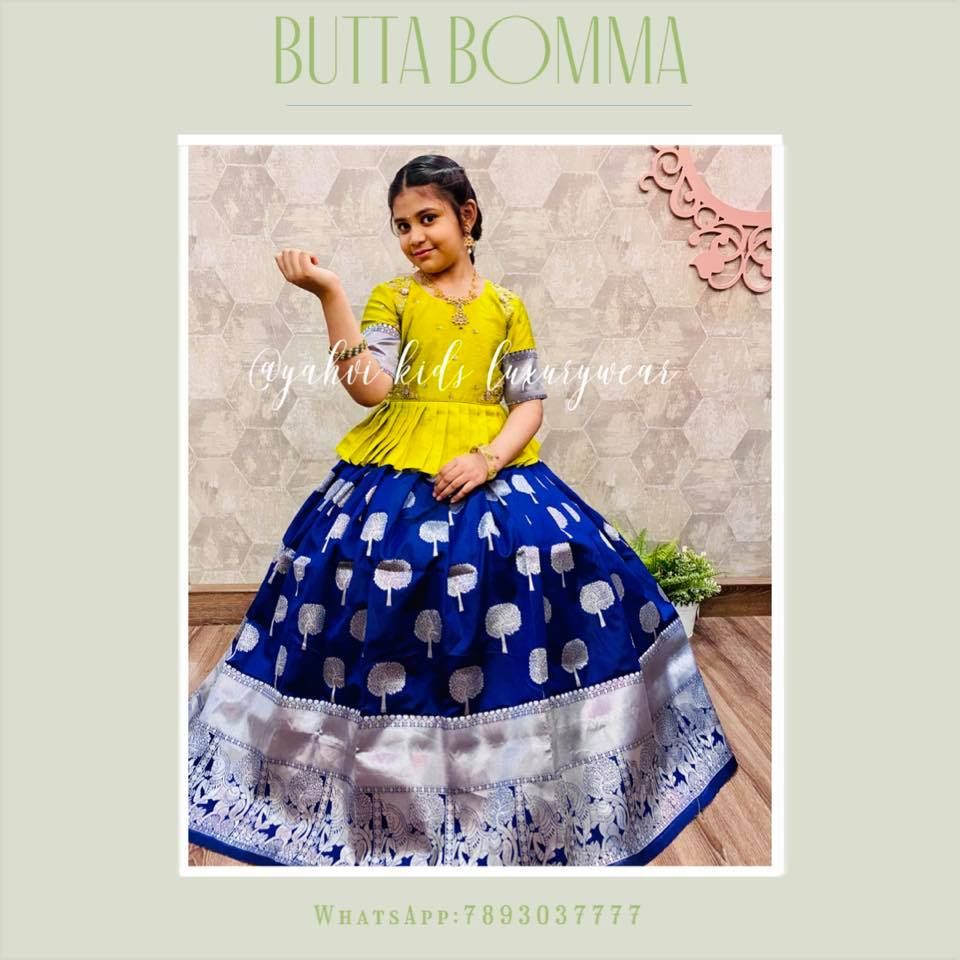 Image Via: Yahvi
A pattu pavadai/ pattu langa is a silk skirt usually of Kanjeevaram silk and is teamed with a blouse. The number of makeovers this classic has gotten is so much!! Yet this is surely one outfit that little girls should wear. If you are wondering for which of the wedding festivities is a pattu pavadai a good choice, we would say the more grand it is the fancier the function. So you can decide that.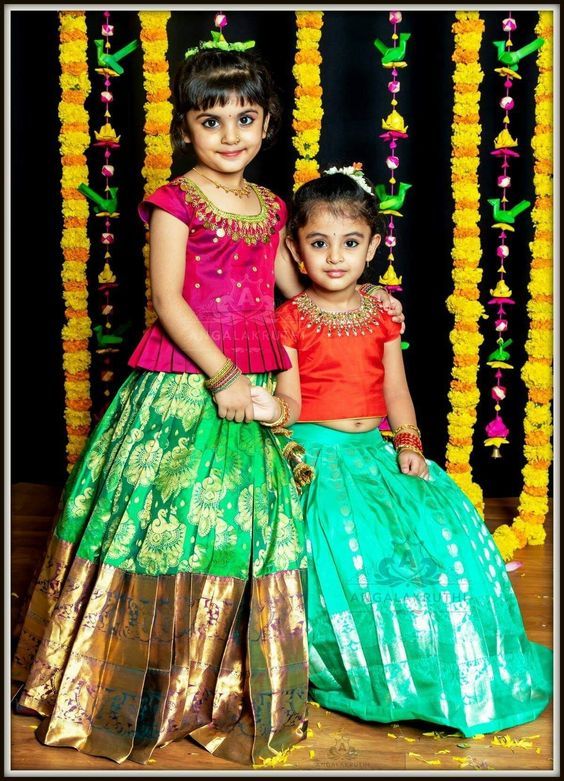 Image Via: Pinterest
Look at these cute girls in such pretty pattu pavadais!! We love the tiny peplum blouse that is absolutely adorbs!!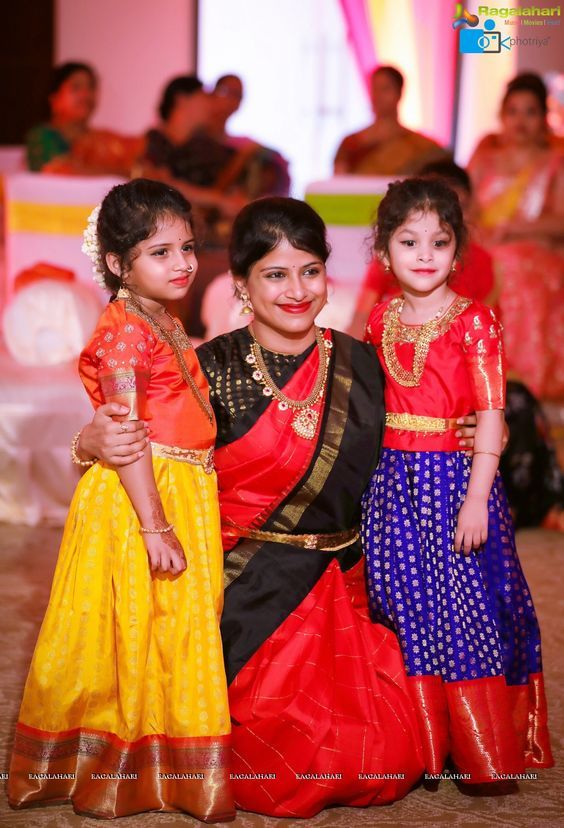 Image Via: Ragalahari
You can go for a contrast border pattu pavadai just like how you would in a Kanjeevaram saree. Pair it up with either a skirt color blouse or a border color contrast blouse. The choice is absolutely yours!!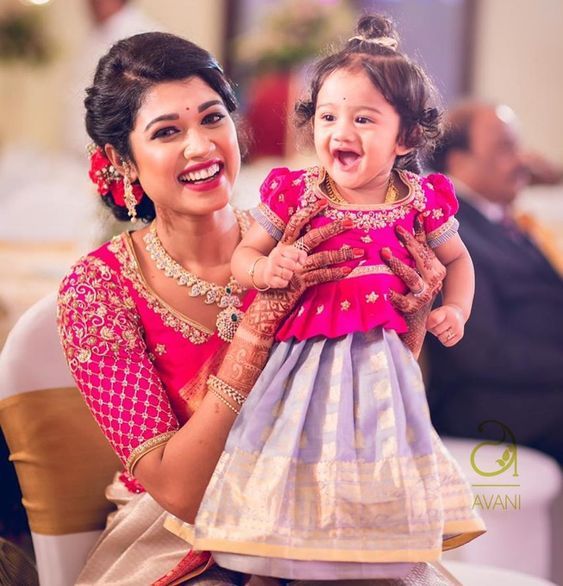 Image Via: Avani Design Studio
Look at this cutie pose in a zari pattu pavadai in a contrast blouse with embroidery!! We love this!!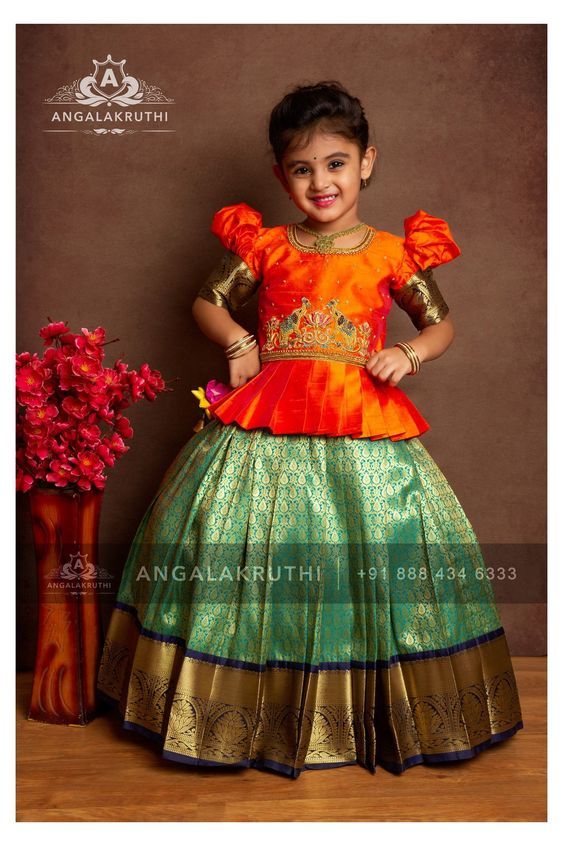 Image Via: Angalakruthi
When we talk about contrast blouses, it is not just border color contrast but a complete contrast blouse also works like a charm!!
To Add A Can- Can or Not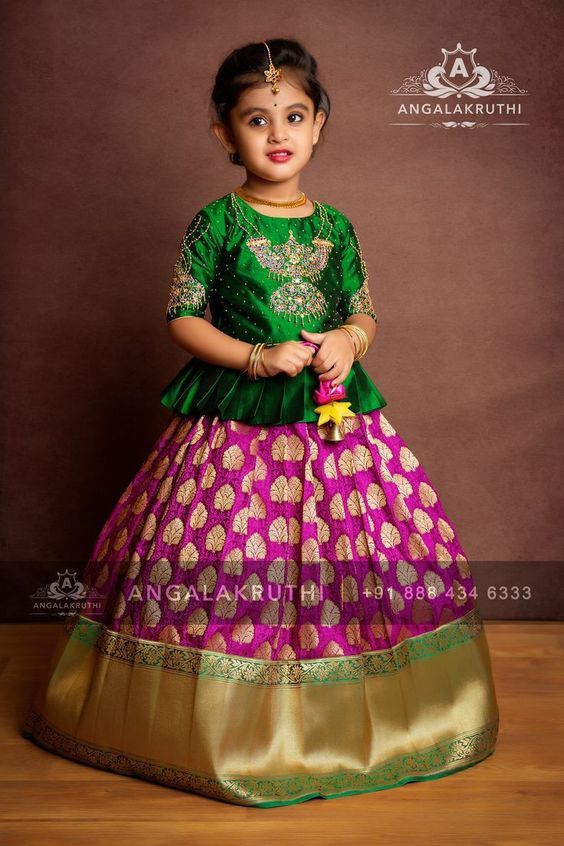 Image Via: Angalakruthi
A Can- Can adds so much drama even to a simple skirt, the same implies to a pattu pavadai/ pattu langa too. If the pattu pavadai has a big border we surely would say add on the can can for that added fun factor. P.S Make sure your child is comfortable with the addition and does not trip on it.
A Dupatta Addition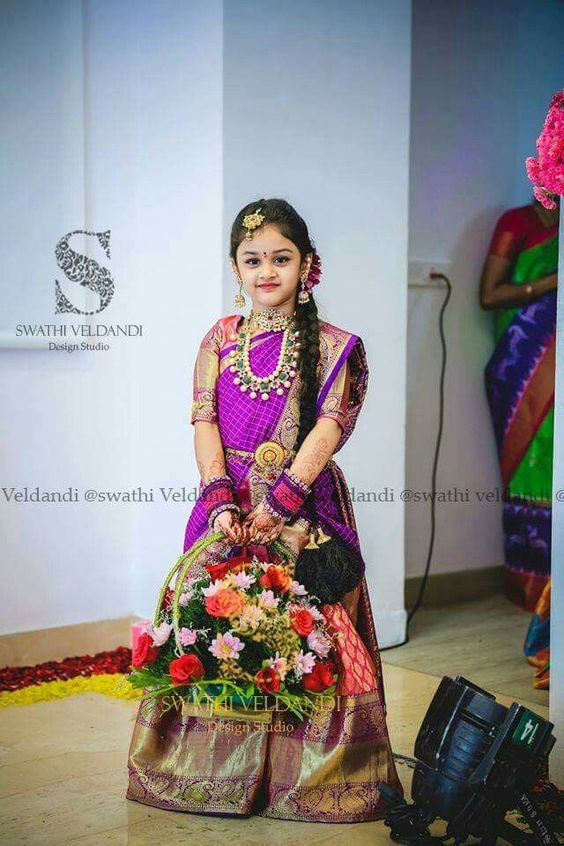 Image Via: Swati Veldandi Design Studio
If you want feel free to add a dupatta to make it look like a half saree. You can try a barely there dupatta or a proper pleated half saree look too!!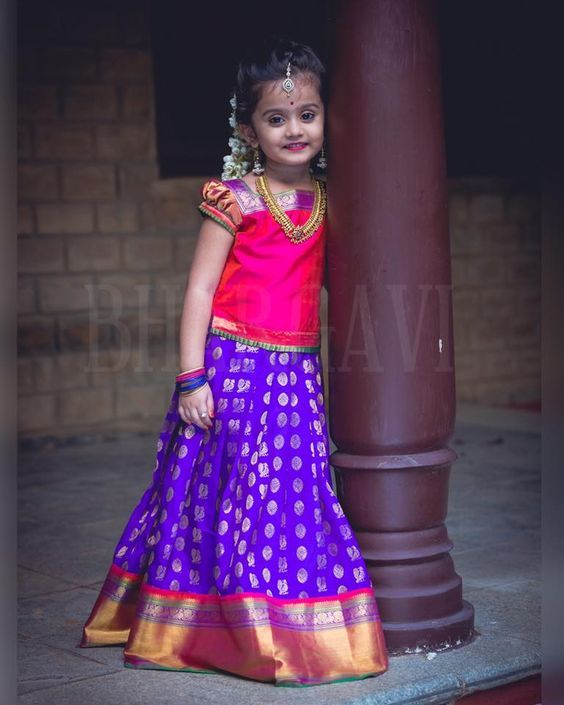 Image Via: Bhargavi Kunam
How cute does this little girl look in this beautiful pattu pavadai along with a jada too!! If your child is someone who loves all this, then a beautiful faux braid and flowers will look really pretty!!
Hope these choices helps you plan your tiny tot's pattu pavadai for the next wedding this season!!