This Bride Wore A Bridal Gown With A Dupatta & Kaleere & Absolutely Owned The Look!
BY Sakshi | 20 Aug, 2019 | 19252 views | 3 min read
So when you think of an 'Indian' bride- there's a set image that comes to mind- it's either one clad in a bridal lehenga or someone in a traditional garb donning a saree. Many times, it's a fusion look of the two. But how often do you see a bride combining a gown with an Indian look? And by that we mean a bride who happens to be a designer herself, who combined a maroon gown with a dupatta and kaleere? If you think it can't work, think again! Over to Kanika of KM by Kanika Manchanda as she tells us all about it!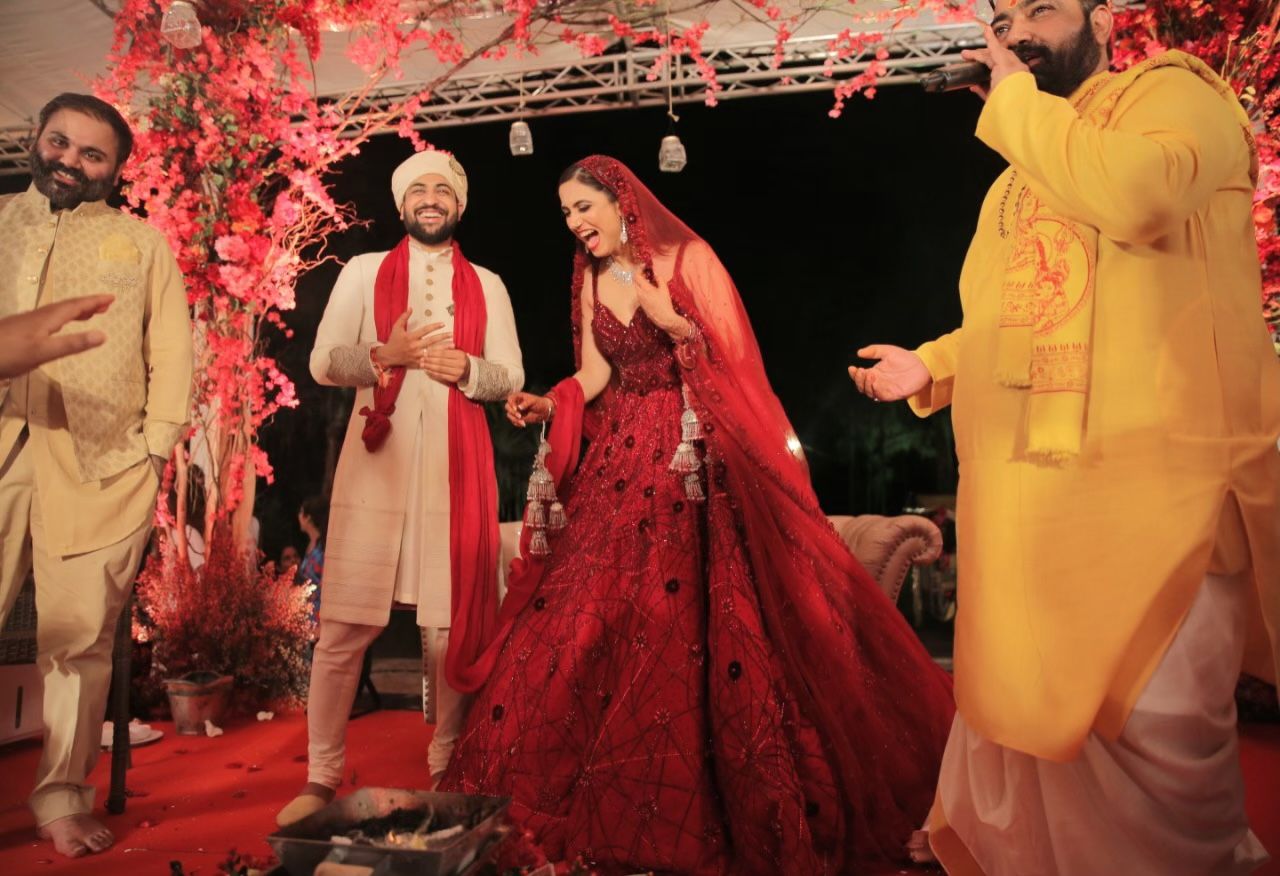 "I remember the first time I laid eyes on a beatiful gown worn by a bride from Lebanon made by Elie Saab and she looked absolutely breath taking and in that moment when I could finally manage to put my thoughts back together I remember thimking THAT right there is what I want to look and feel like when I get married and for as long as I can remember and I never wavered from it!"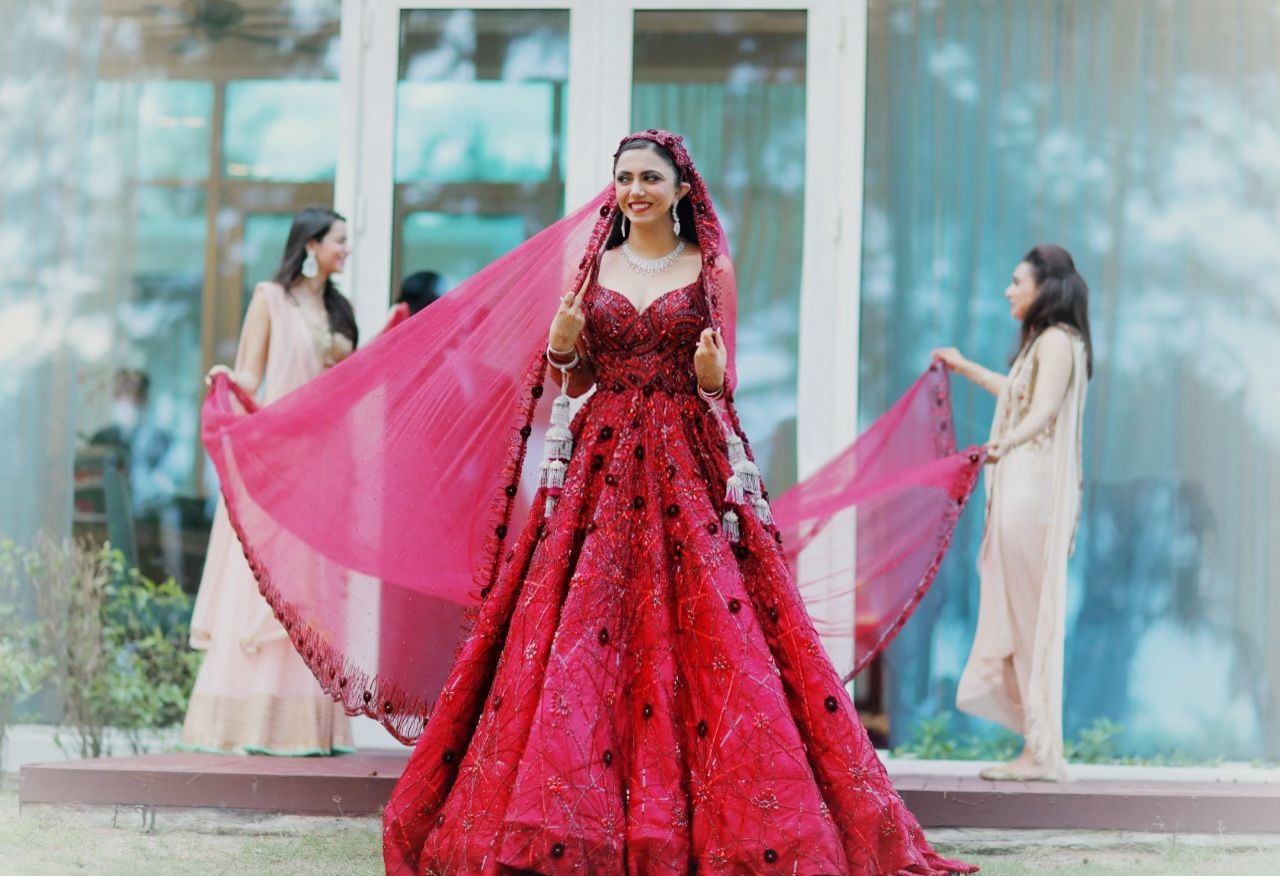 "Of course the ideas evolved with time as I laid eyes on the designs of other big International designers. I had begun my profession 5 years ago idolising these designers and the beautiful silhouettes that they created which is why I constantly designed concentrating more on silhouettes and bringing the concept of western gowns for the wedding day for the brides of India."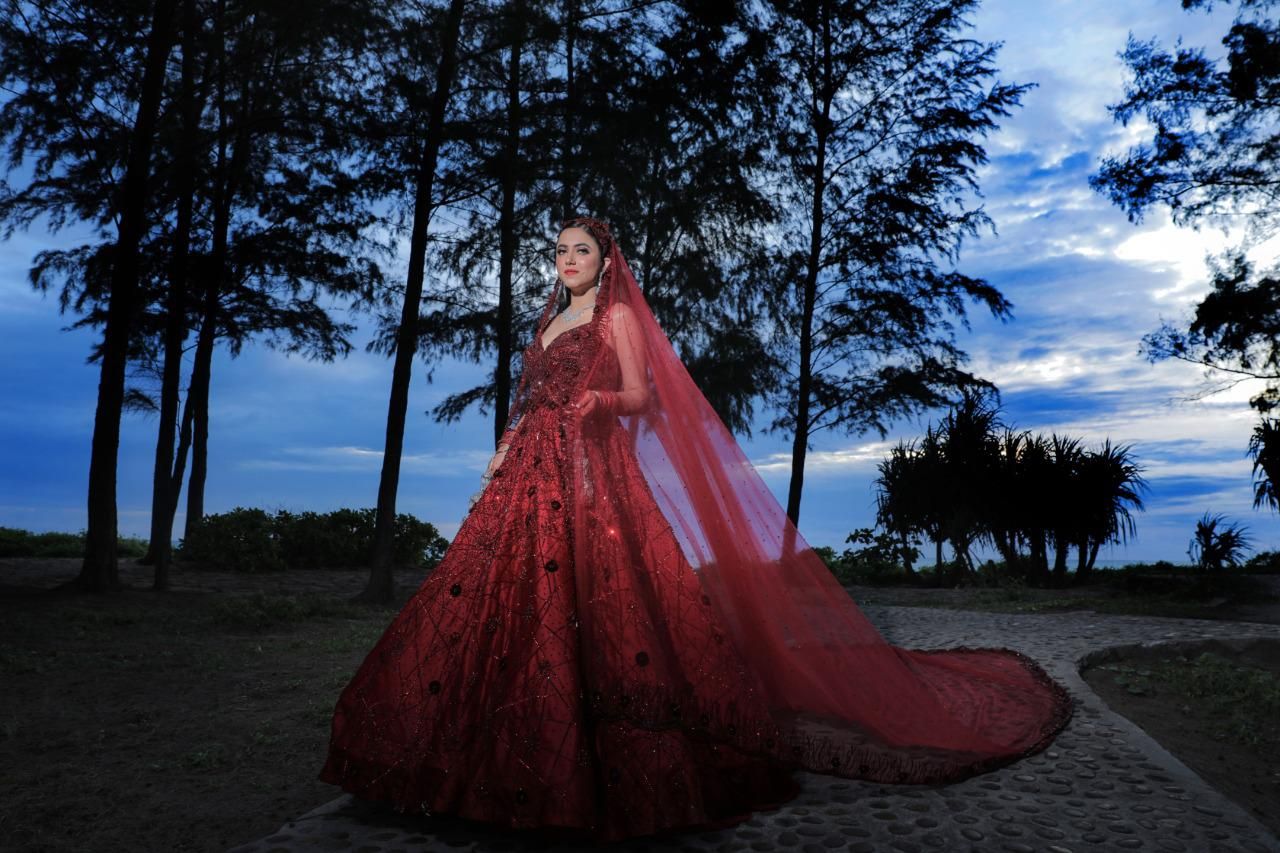 "I never really understood why wearing a gown for your big day was a NO-NO in India. I couldn't WAIT to design my gown for my wedding day ! So the minute my then-boyfriend proposed to me, the wheels started turning! T
he colour red happens to be my favourite so there was no doubt about the pick but the artwork was what took the most time."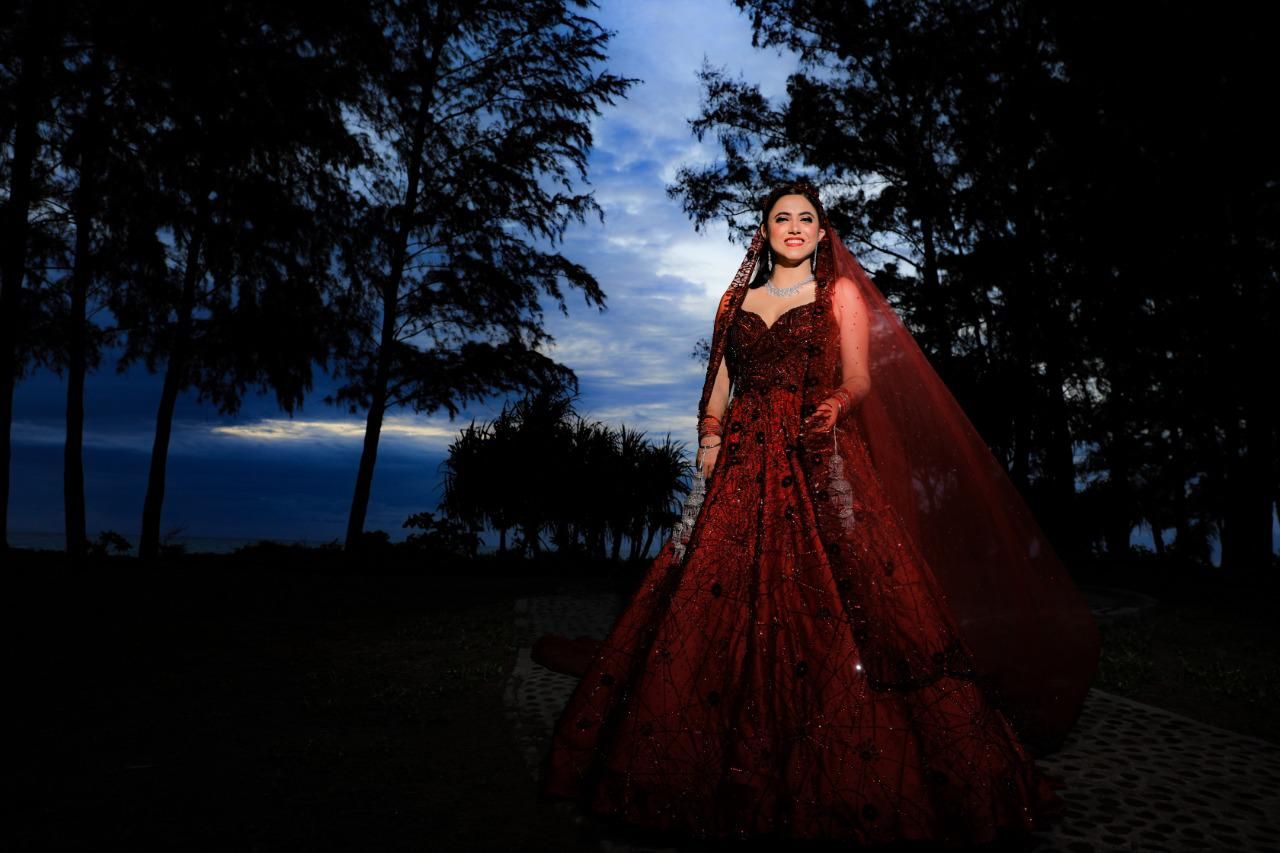 "It took almost a months worth of brainstorming and sampling to get to the perfect design. we had used 5 different formations of flowers ..all made of stones and Swarovski crystals of different shapes and sizes. We went heavier on the top in terms of concentration of work continuing to the waist and below and then extending towards the bottom reducing the concentration so that the base colour would show more causing an ombre effect which eventually turnout to be a great idea!"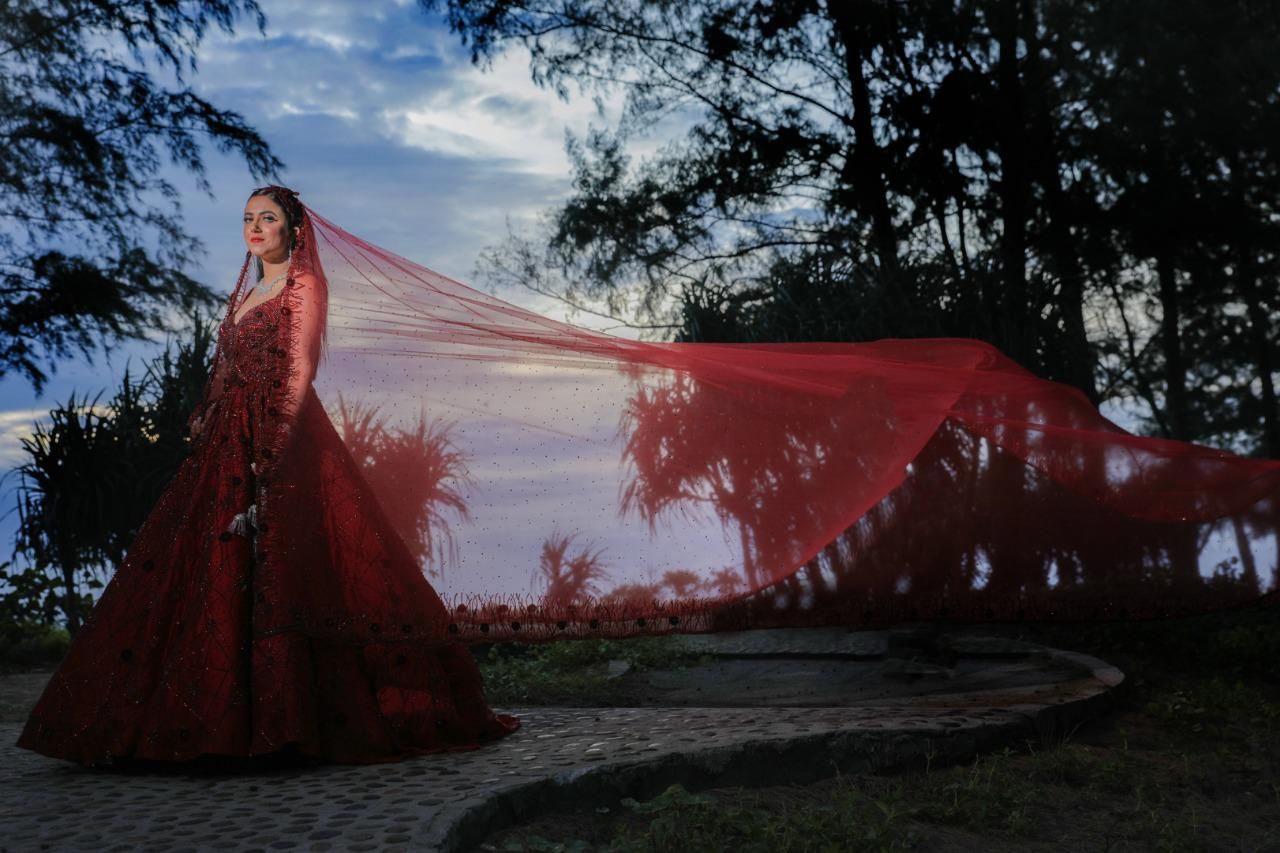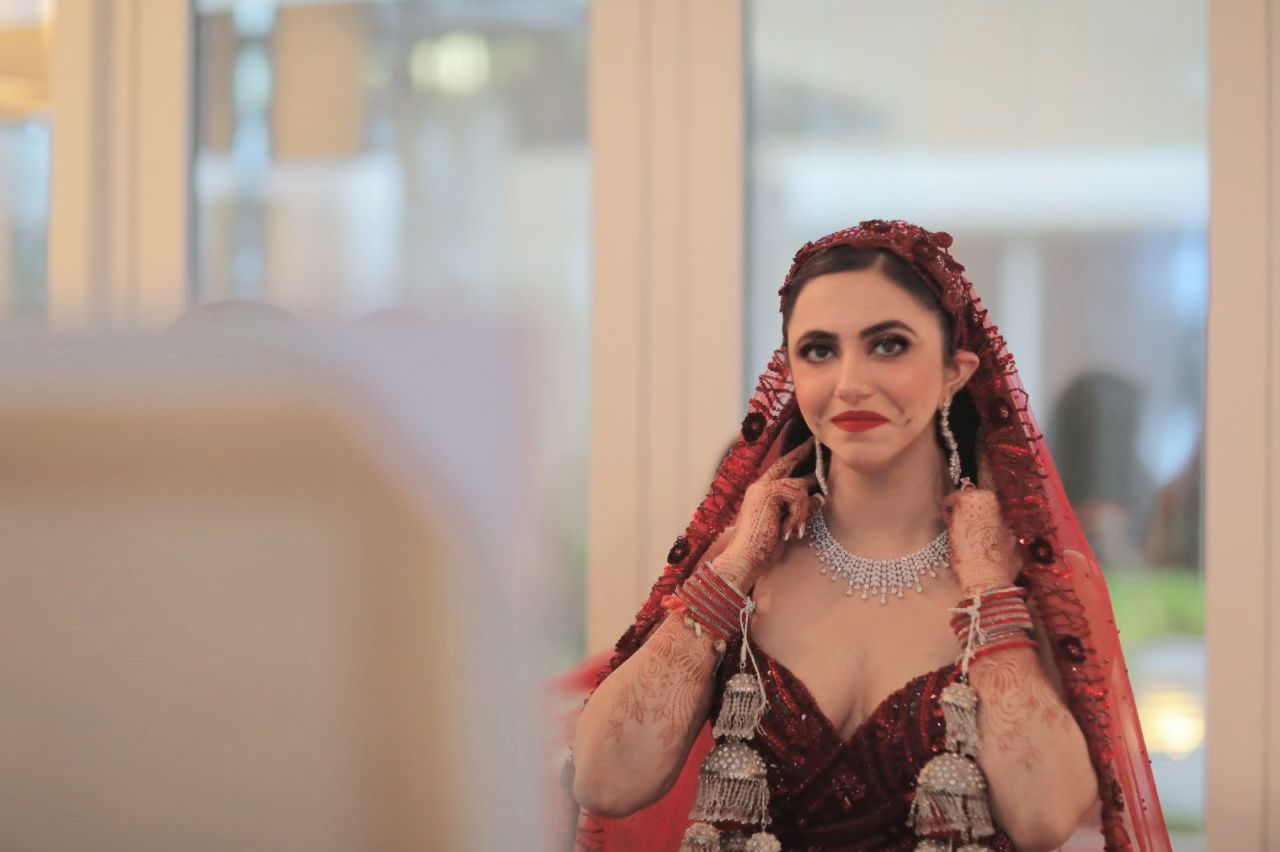 "It was a very elaborate gown with a trail like a princess. Of course I couldn't kept too long considering the fact that surviving the pheras in the Phuket temperatures would have been made next to impossible! But of course the dream of the long trails and my girlfriends having to lift it while I walked down the aisle was what I wanted, so in came the veil, which was held together with a hairband that had the same embroidery on it as the gown as I did not want a tiara. It too was Swarovski clad with a border of the same embroidery as the rest of the outfit."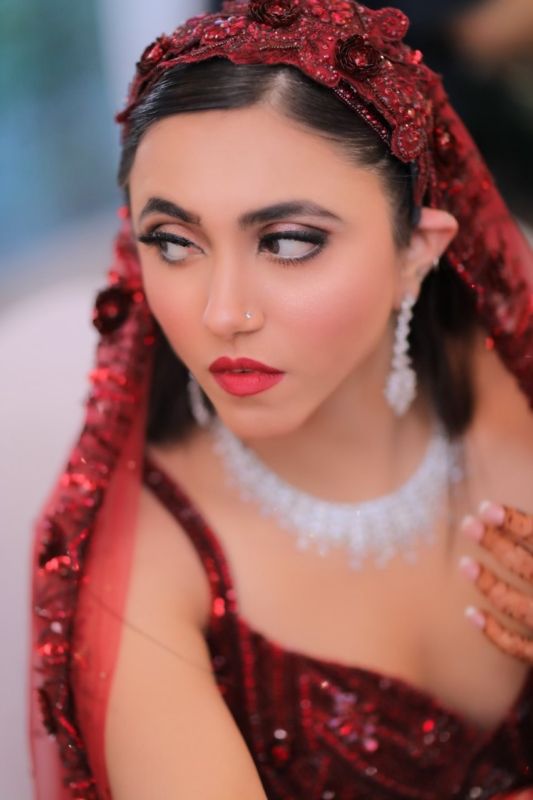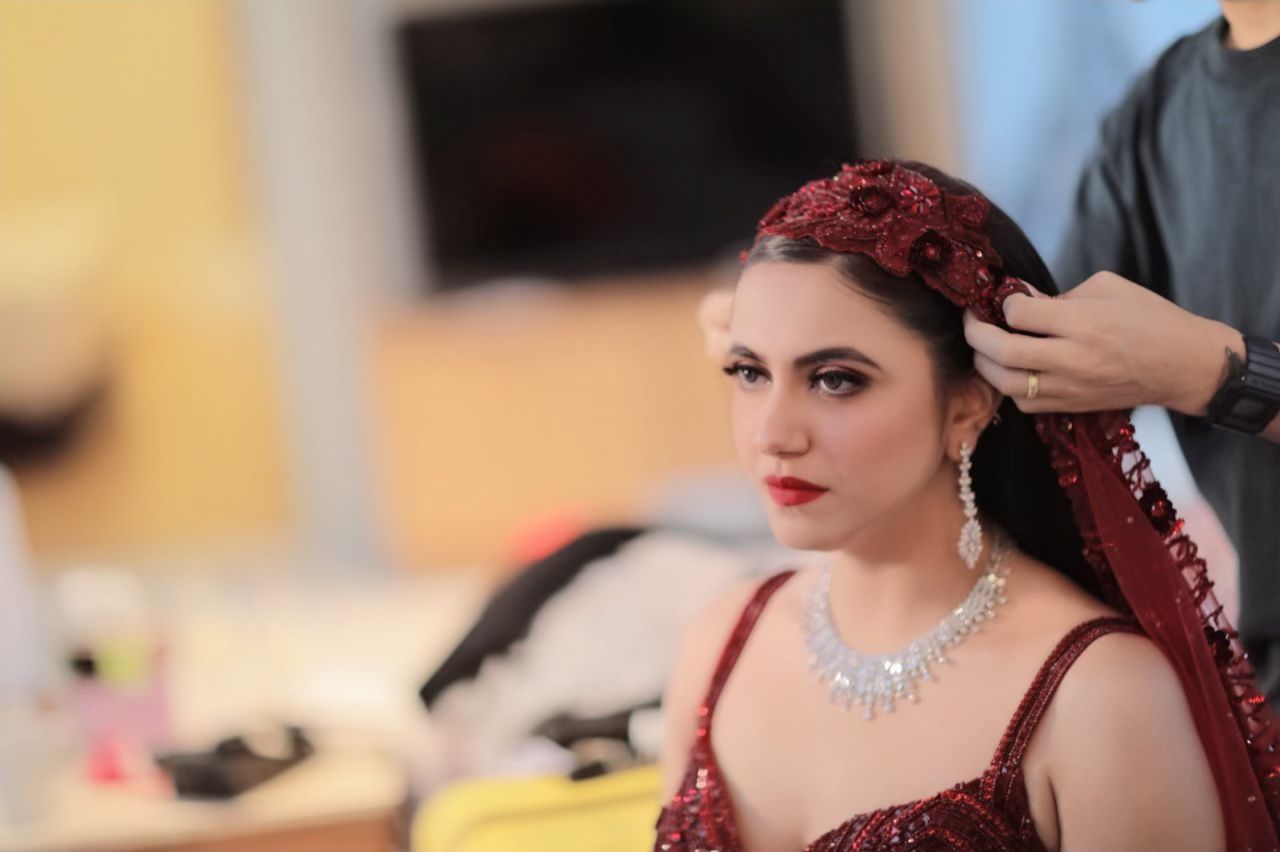 "It took 4 months of constant stress, hardwork, LOTS of changes and a team of 8 highly qualified professionals working round the clock to put together this experiment of an outfit that turned out to be just what I had dreamed of!"