This Wedding Function Had The Most Striking 'Blue Pottery' Theme Decor!
BY Sakshi | 11 Sep, 2019 | 12190 views | 3 min read
Feeling blue? Well then one look at this reception decor is gonna wash away all your blues! Yep, this decor that we came across done by Abhinav Bhagat★ 5 blew our minds, and there was so much freshness to it that we just had to feature it! Turns out, it was for a reception, and if you're looking for some Insta-worthy decor ideas, then you'll definitely find them here! Just take a look at the gorgeous photos clicked by Shutterdown - Lakshya Chawla★ 4.9  at the Reception of Niharika and Nitish!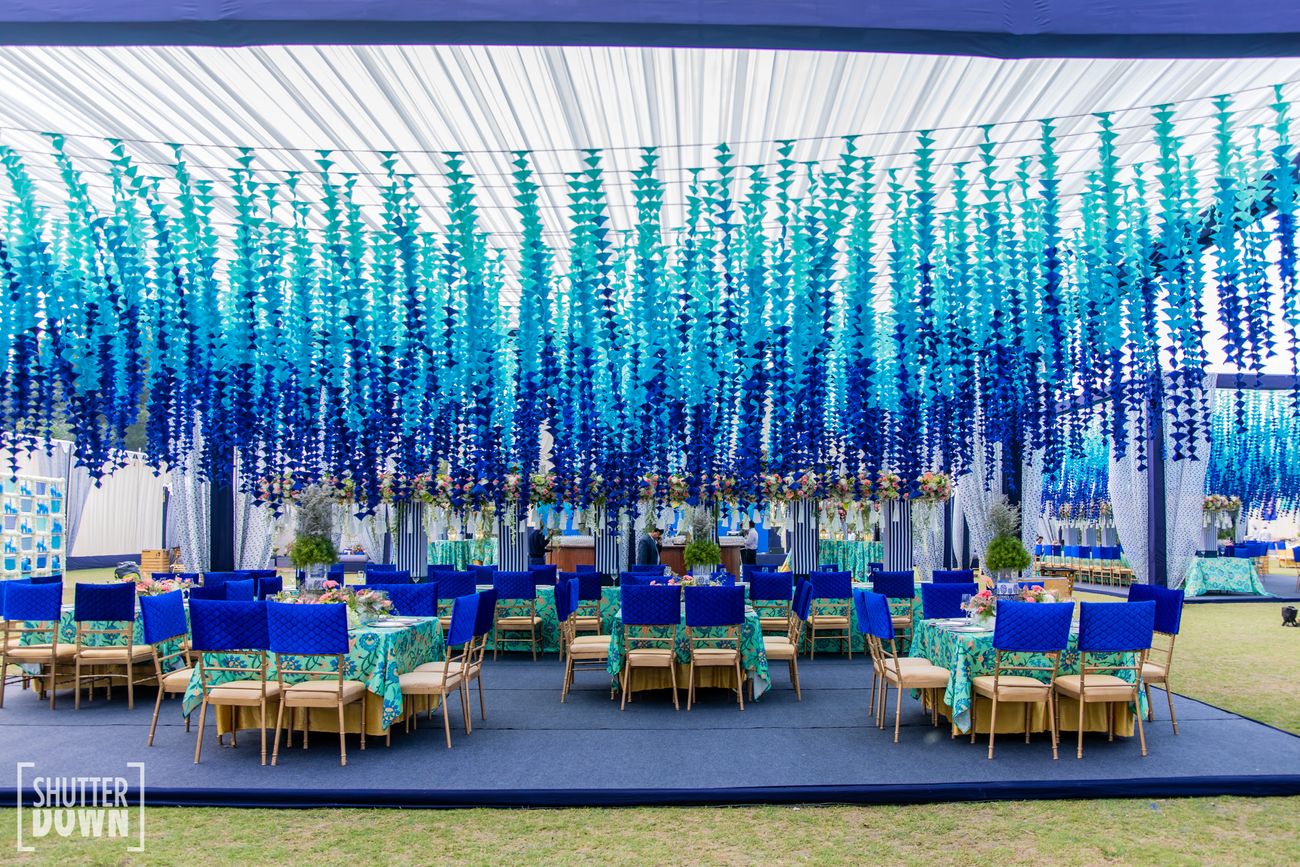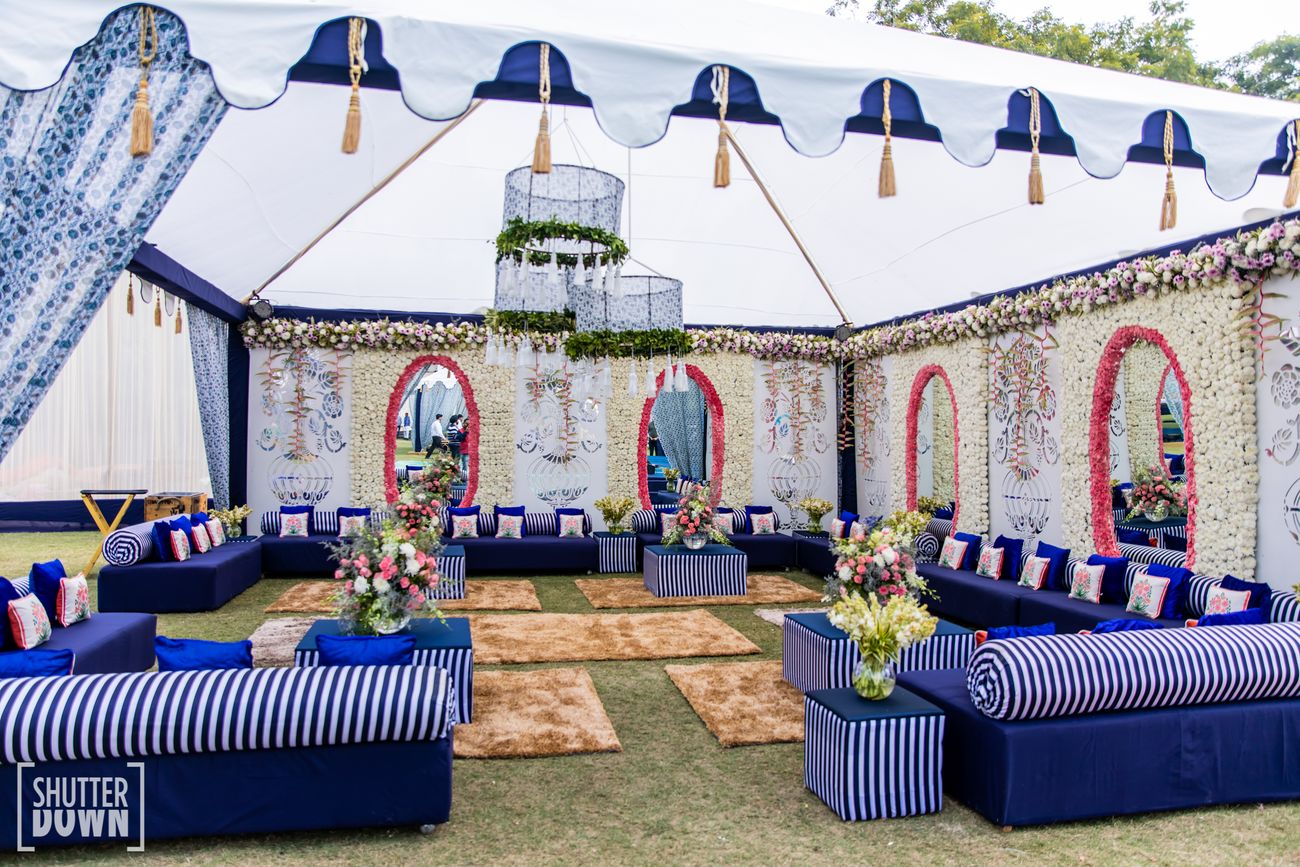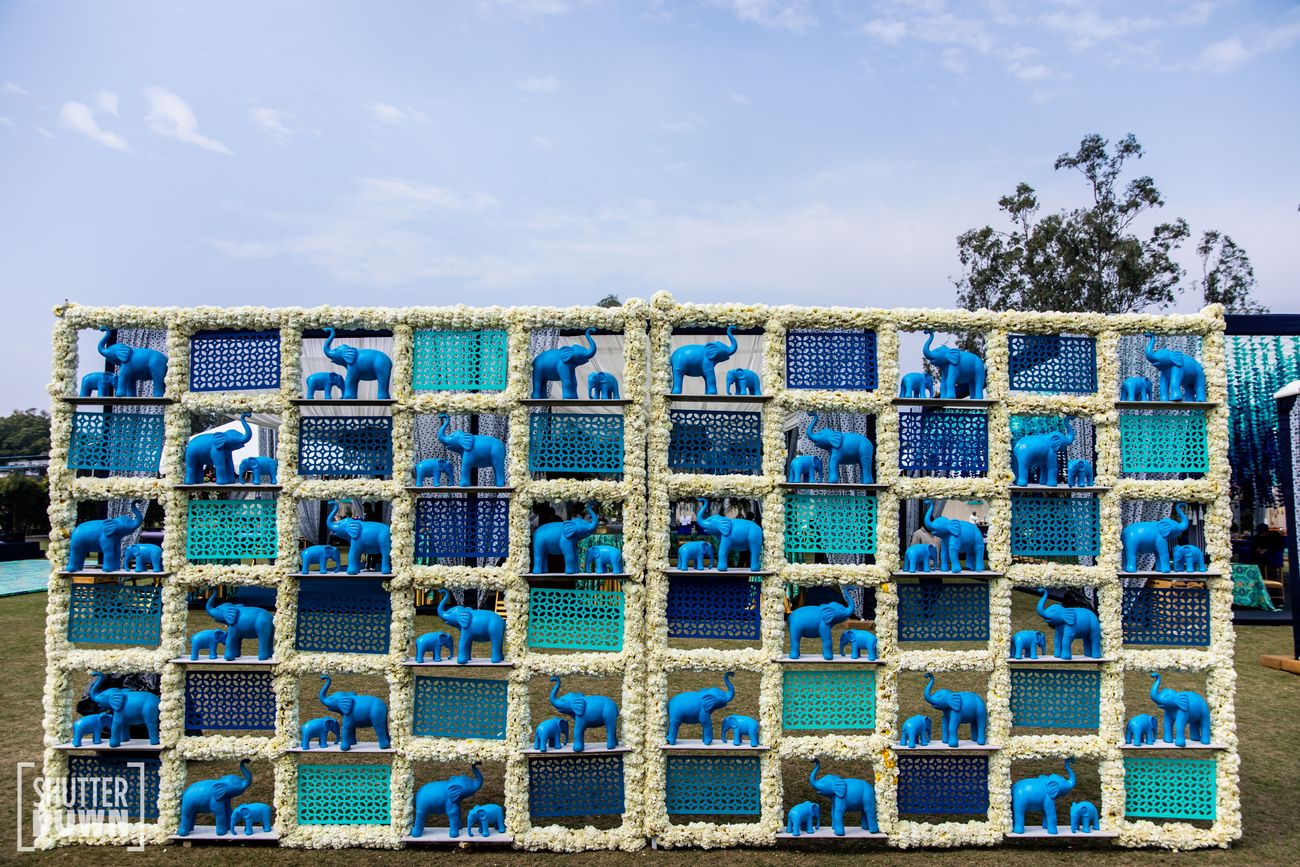 The Theme 
The couple was looking for something offbeat, and 'Jaipuri Blue Pottery' was suggested to them as a theme. The inspiration for this came from the lovely Palaces of Rajasthan where a lot of lovely blue pottery motifs were used, also Bar Palladio was of great help as it literally depicted the vibe and theme. This was picked and Diksha Mehta Invites were roped in to do a similar theme for their Invitation as well. If you remember, Sonam Kapoor also had a Jaipur pottery theme inspired decor for one of her wedding events, and that was fabulous too.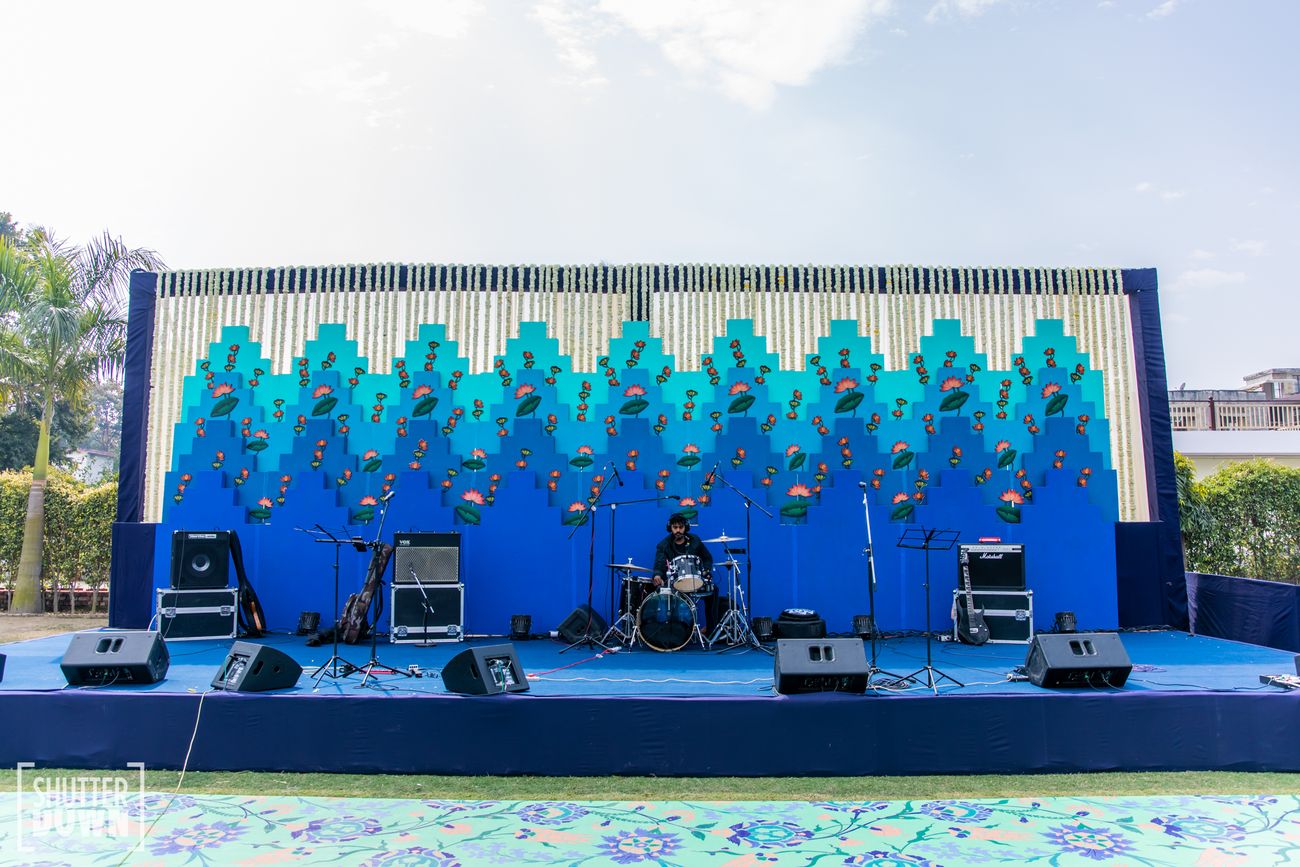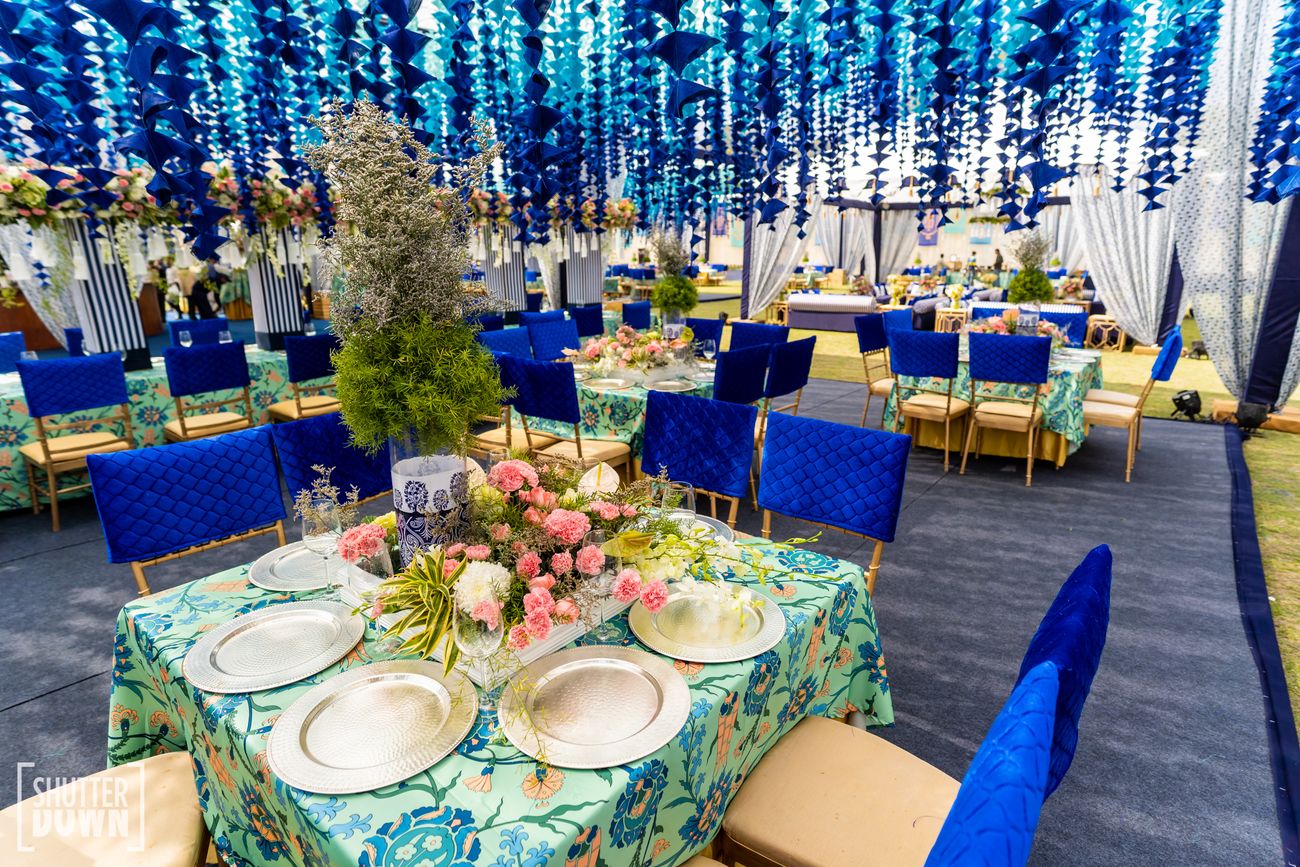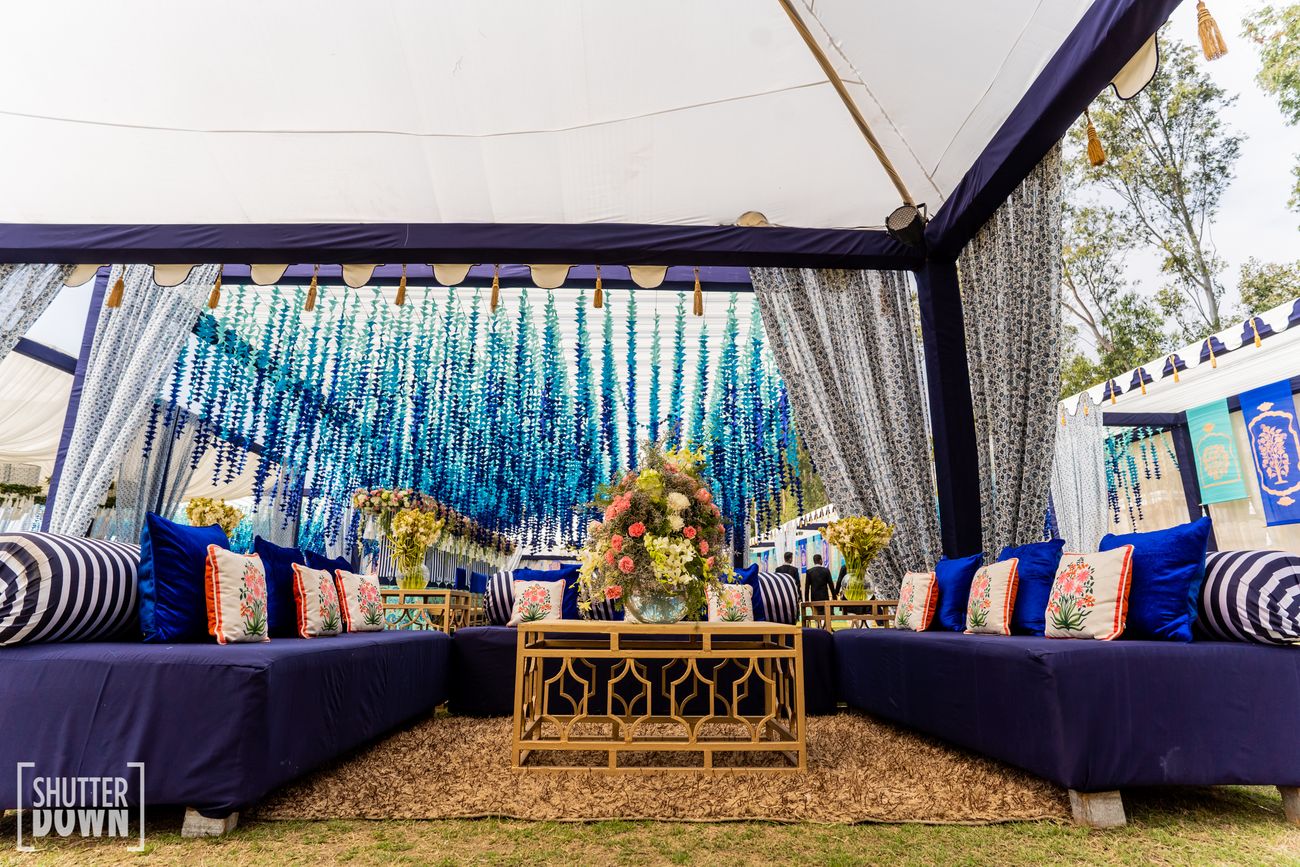 The Unique Elements & Trends  
According to Abhinav Bhagat, here are the different elements that went into creating this look:
Blue pottery vases, these were highlighted by soft pink and green florals, to give the entire event a pop of colour. 
Stunning motifs from the invite and from the various elements of Blue Pottery helped us create linen for this event.
An offbeat visual block was created using elephants.  
Printed sunlamps accentuated with fresh greens uplifted the entire event. 
Super long tables were created for this humongous Indian joint family to dine and merry make together.
One thing that really stood out for us in this decor was the use of mix and match prints, which did not clash or look busy, but complemented each other!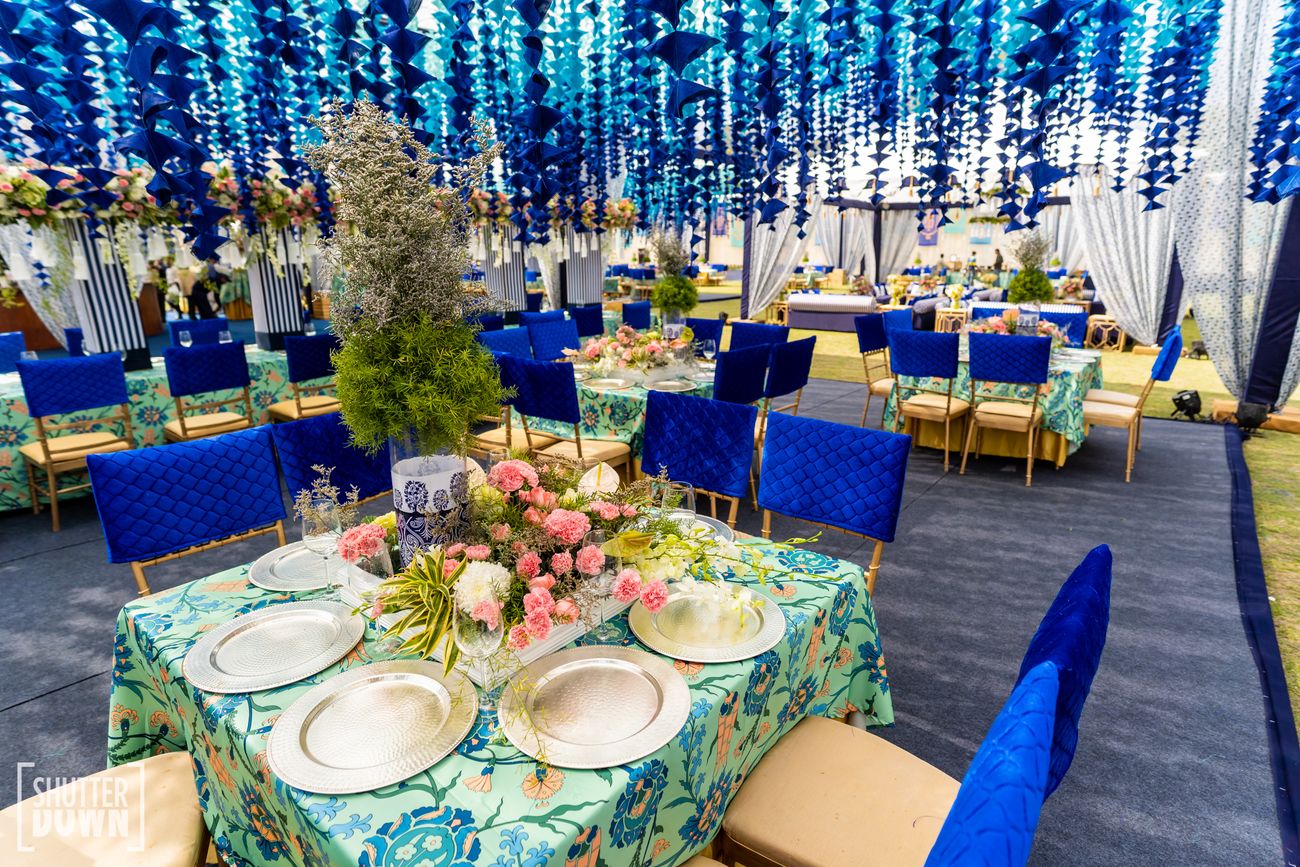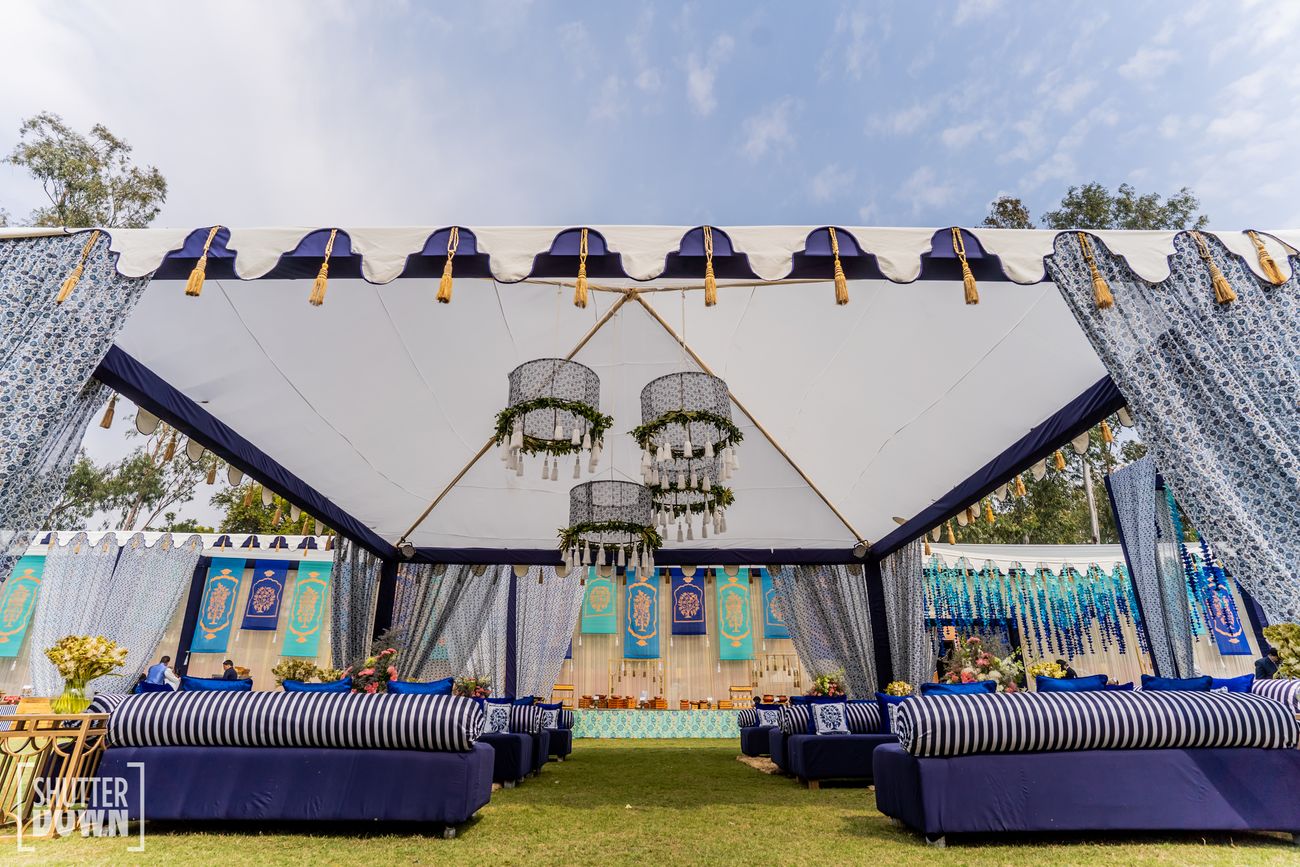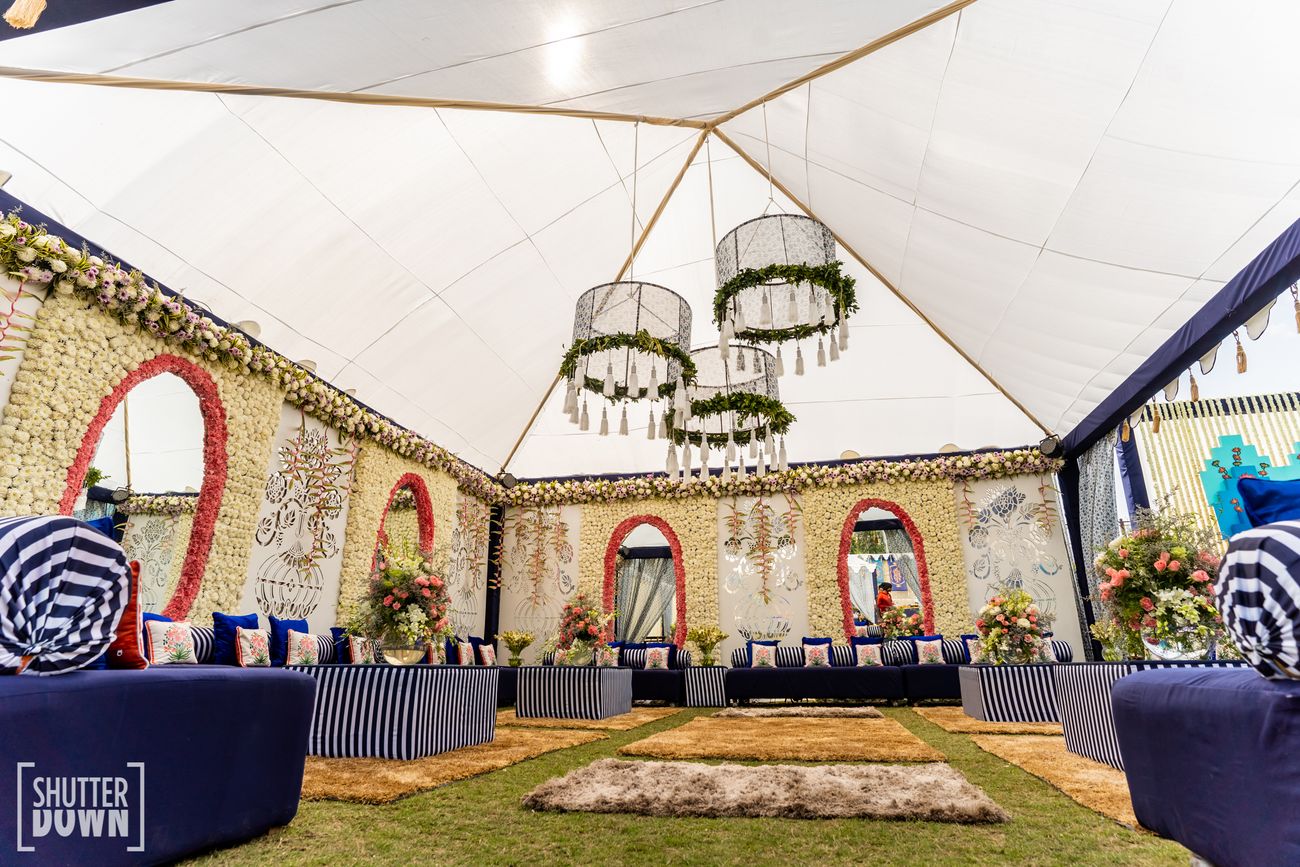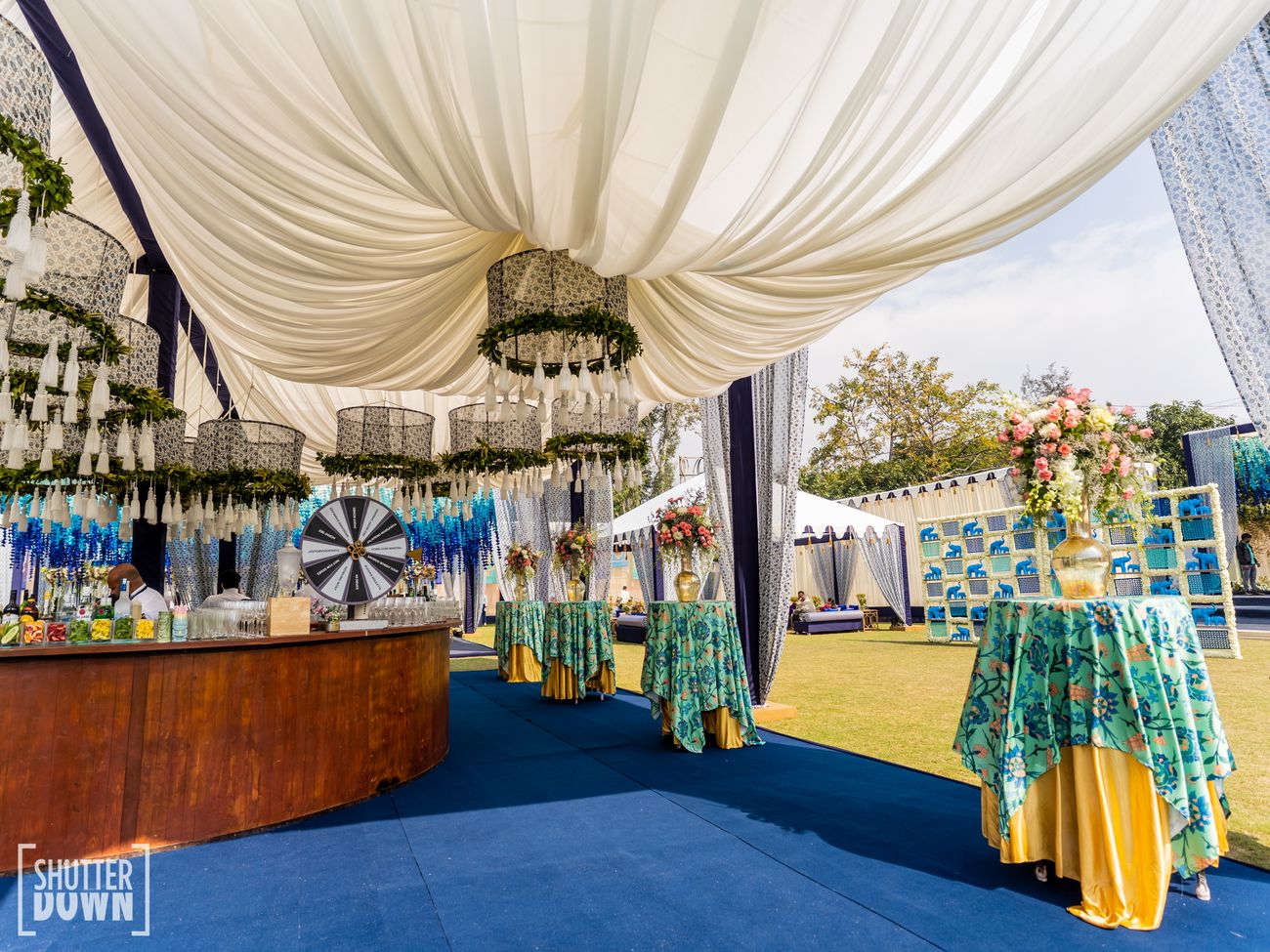 Abhinav says, "Diksha helped us with the prints she used in the invite, these prints were used in two colours, one for drapes, and one for table linen, Bar Palladio motifs were used for all the sofa cushions and linen. We thought we should make this an overdose of print, hence the dance floor was painted in the same design. When we thought we had crossed all our limits and touched our boundaries of using prints, we brought in some stripes for props and sofa bolsters, we also did some lovely Abhinav Bhagat Events Signature Tassles in Ombre shades of Blue. This gave us a good mix of Solids, Geometric and Floral Prints, which did make the event stand out. The over all experience was exhilarating, and the theme was so so obvious, the guests still rave of the decor and look for an excuse to call us to Meerut.  We loved doing this event and the reviews want us to go there even more."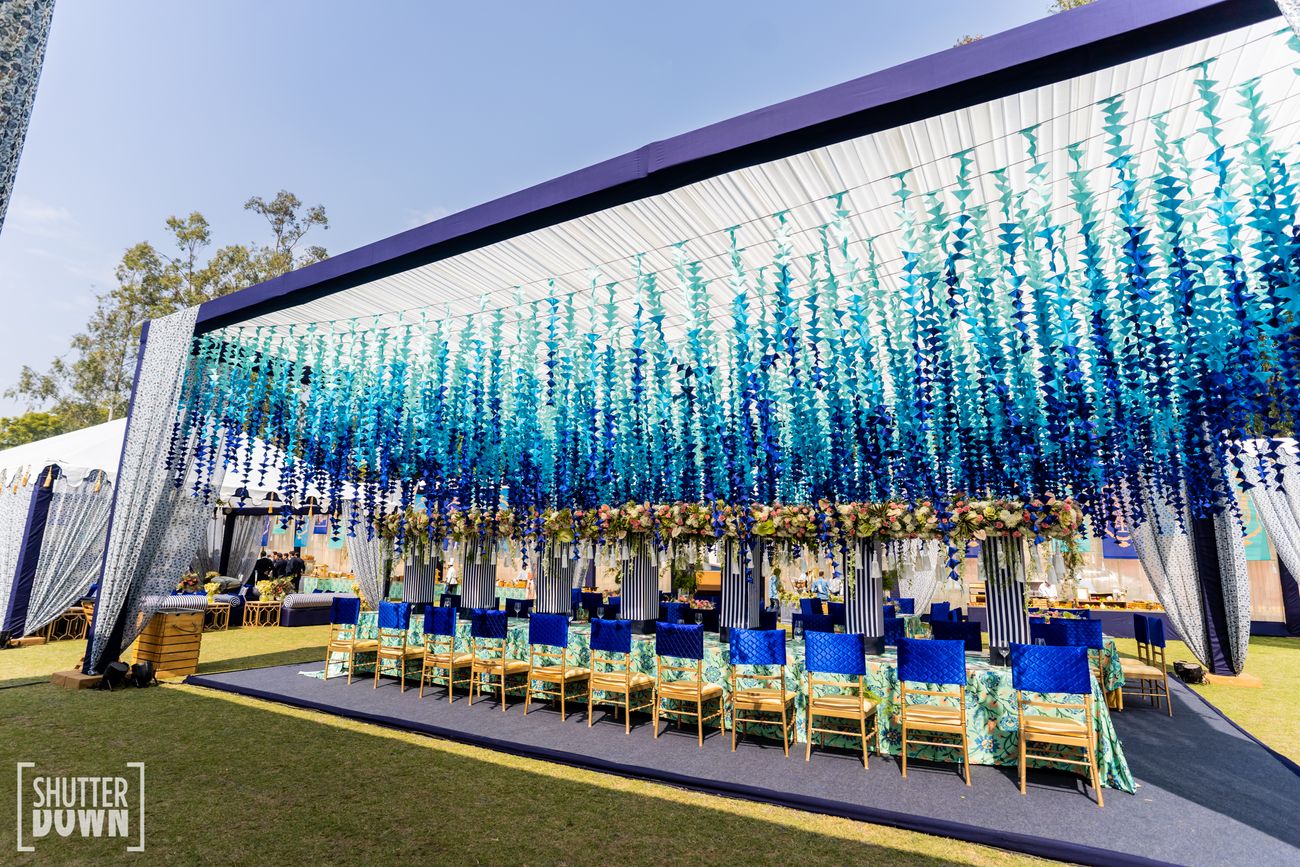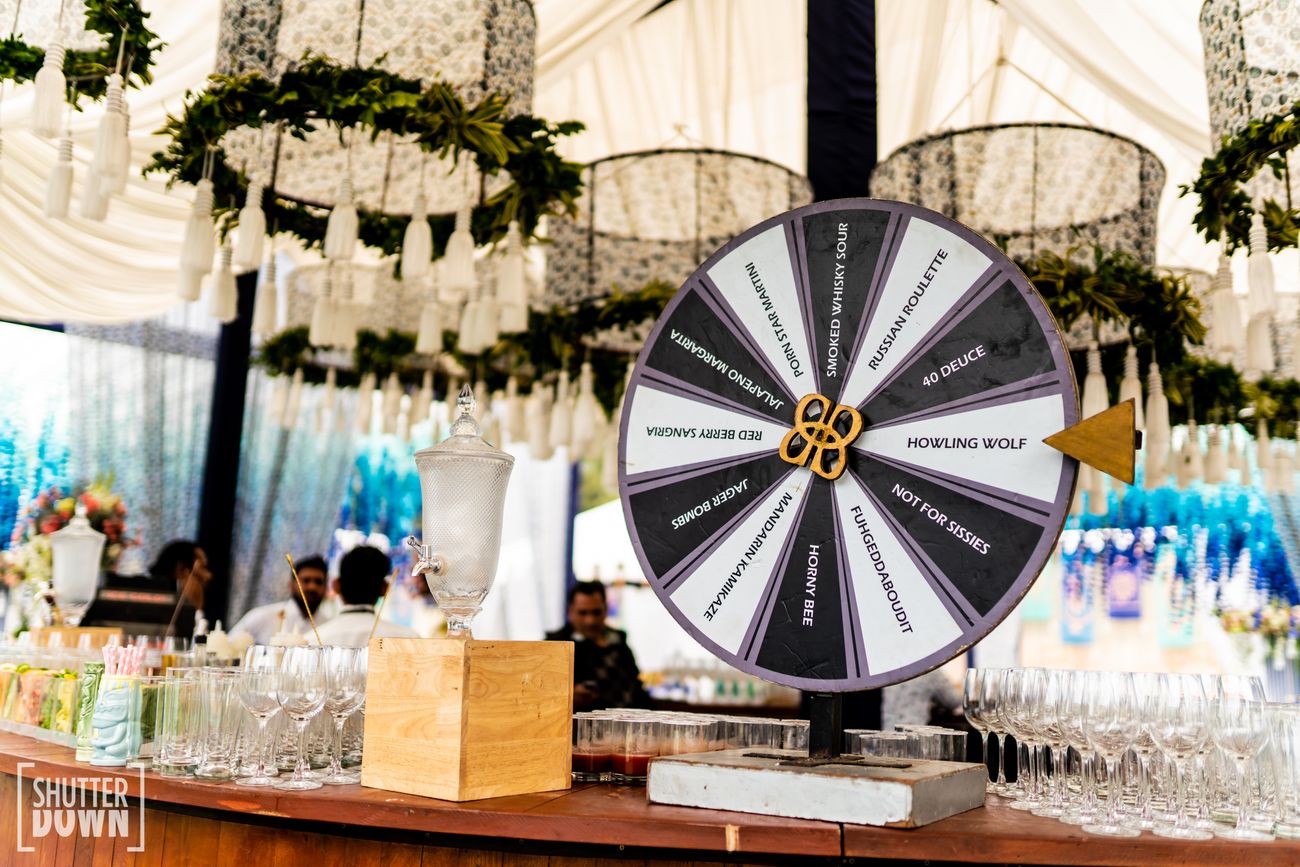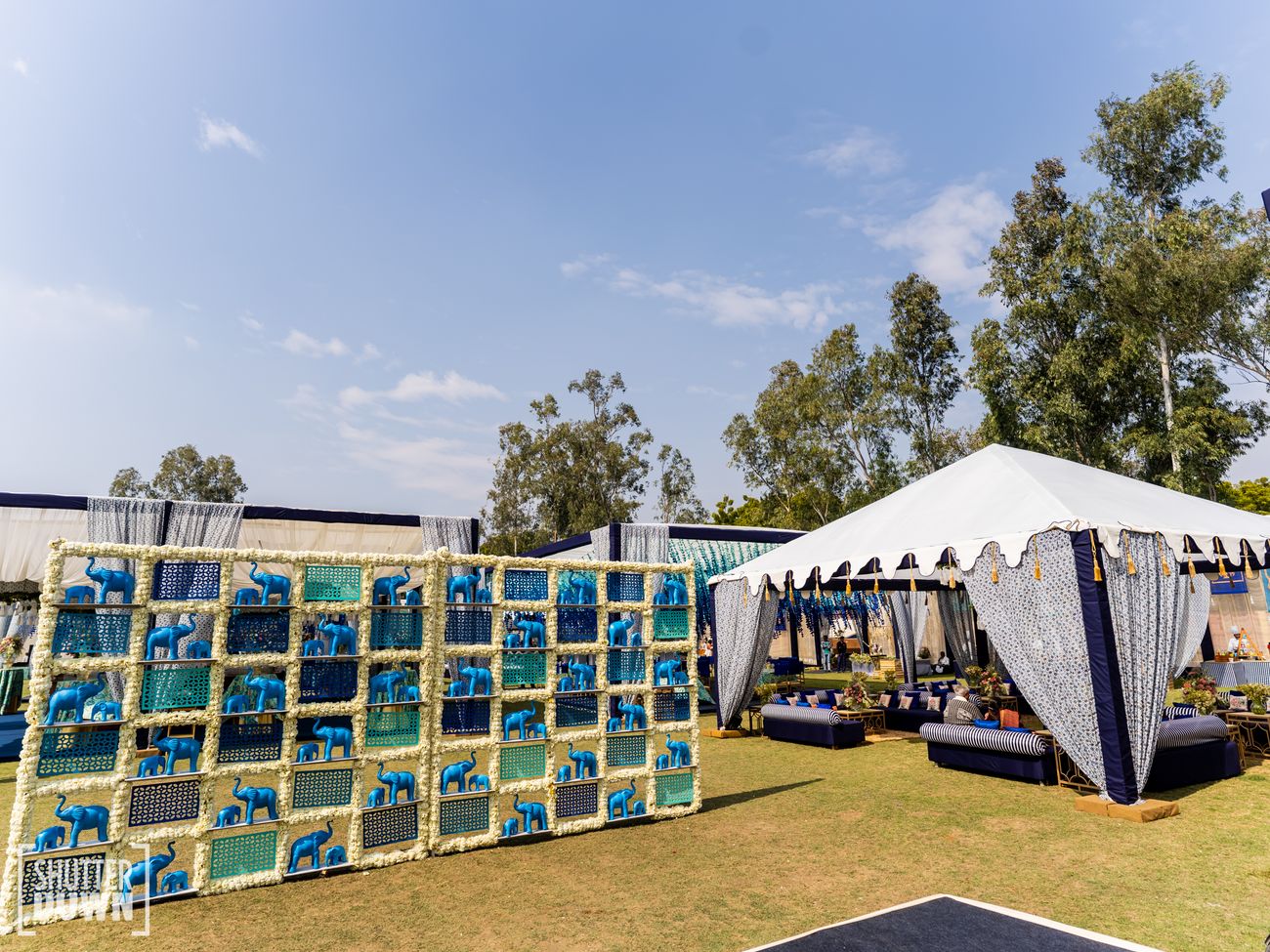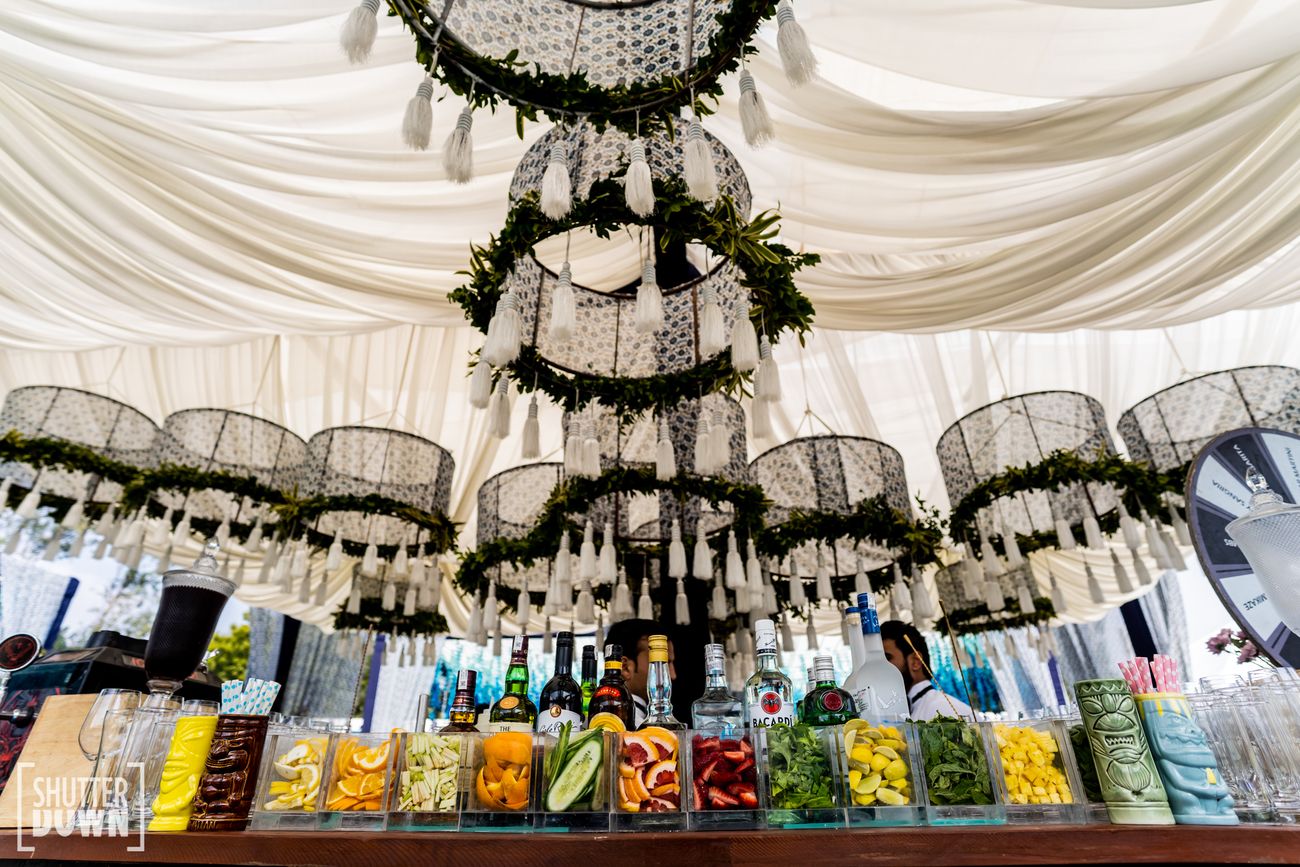 Isn't this just the most fabulous theme for the Mehendi or any other wedding event?