Tips And Tricks For Styling A Modern Day Maharashtrian Bride!
BY Apoorva | 16 Oct, 2020 | 3745 views | 4 min read
Maharashtrian brides bring a different charm along with them on the wedding day. With their paithani sarees and beautiful traditional jewellery, it's a vision to behold. But if you are looking to create a unique bridal look for your Maharashtrian wedding, you need some fun styling tips and tricks that don't break the bank. We've got you covered! Read on to know the best tips and tricks for styling a modern day Maharashtrian bride!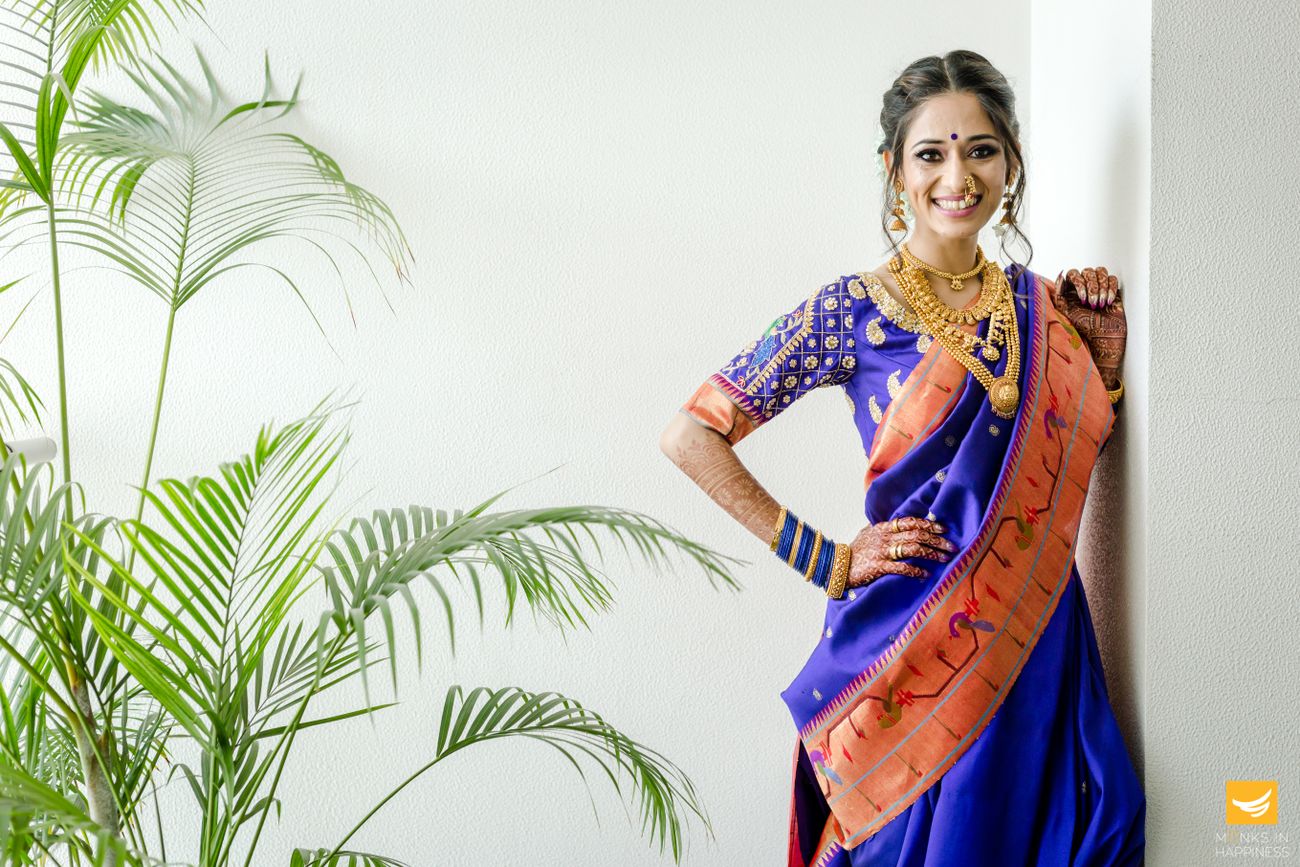 Image via Monks In Happiness★ 4.8
Love Them Colours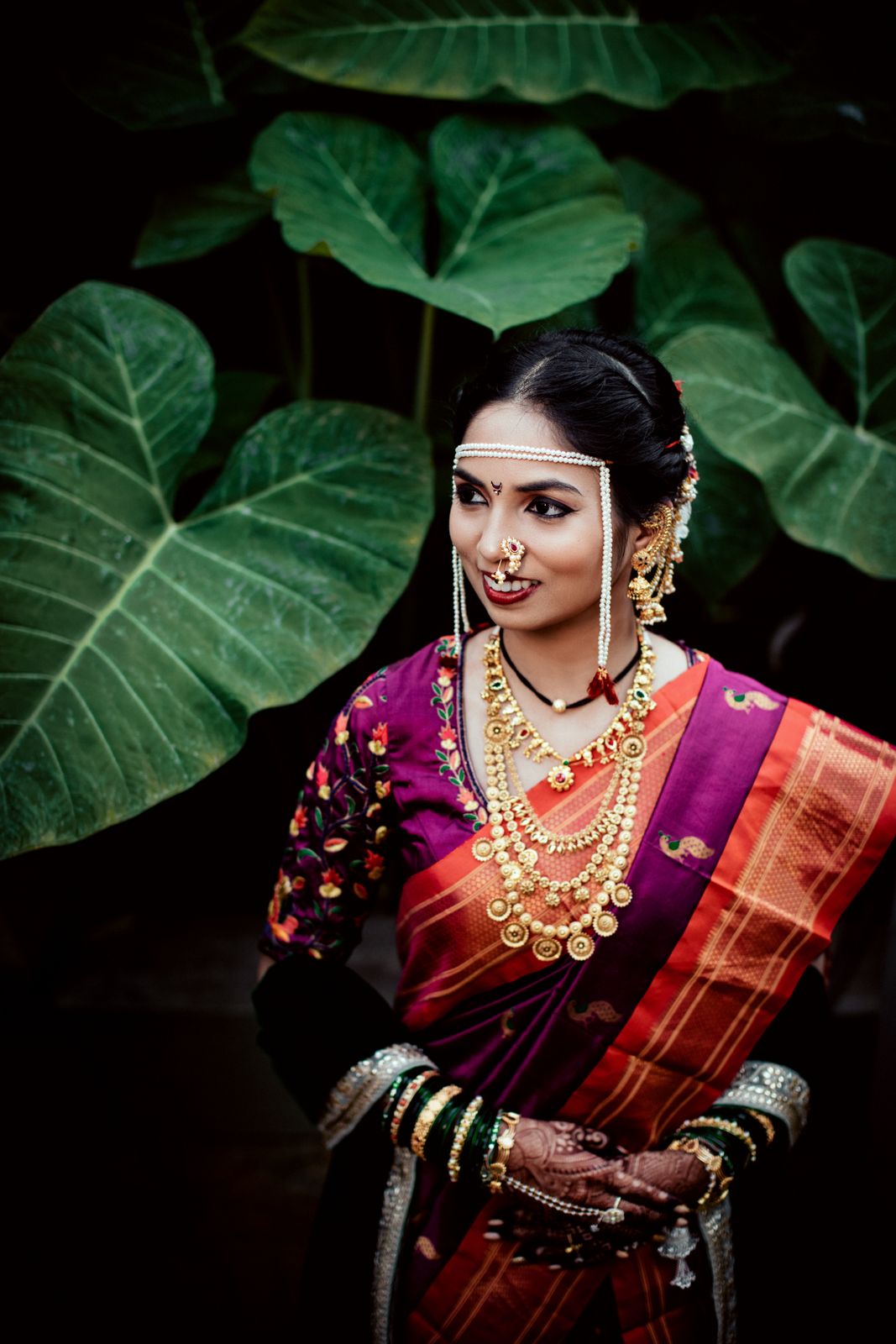 Image via LightBucket Productions
Most Marathi brides pick yellow or green as their wedding day saree colour (shastra asta!), but it's not mandatory. Check these brides who wore the most stunning wedding sarees that weren't in yellow or green! 
Do Your Research For Jewellery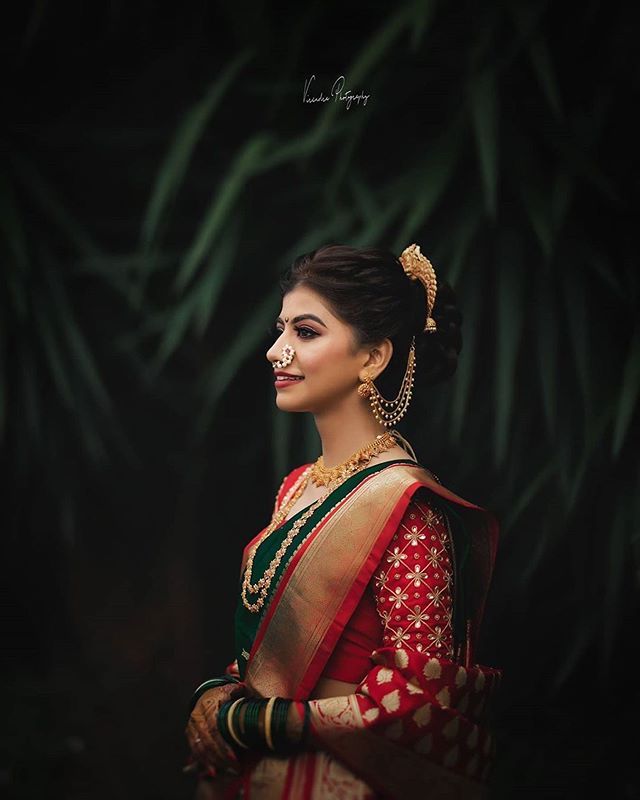 Image via Instagram
The culture of Maharashtra is deep-rooted with various traditions and influences from all parts of the state – which reflects in different jewellery pieces. If you love earcuff, then opt for the traditional kaan (a gold earcuff that covers the full ear) or want to do something unique, then opt for a vel (a simple pearl strand that extends from the earrings to the hair) .  A little research will go a long way in creating an interesting bridal jewellery trousseau for you!
Play Around With Drapes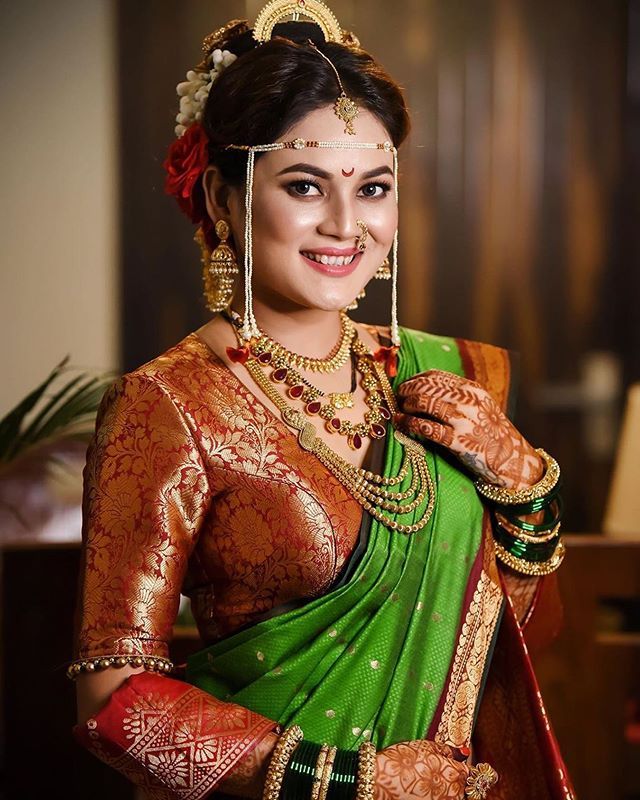 Image via Instagram
There are two major drapes that Maharashtrian brides pick – the regular saree drape or the nauvari. But now you can take it a step further with a Mastani drape or a Peshwai drape, allowing your saree to don a unique look!
Heirloom Magic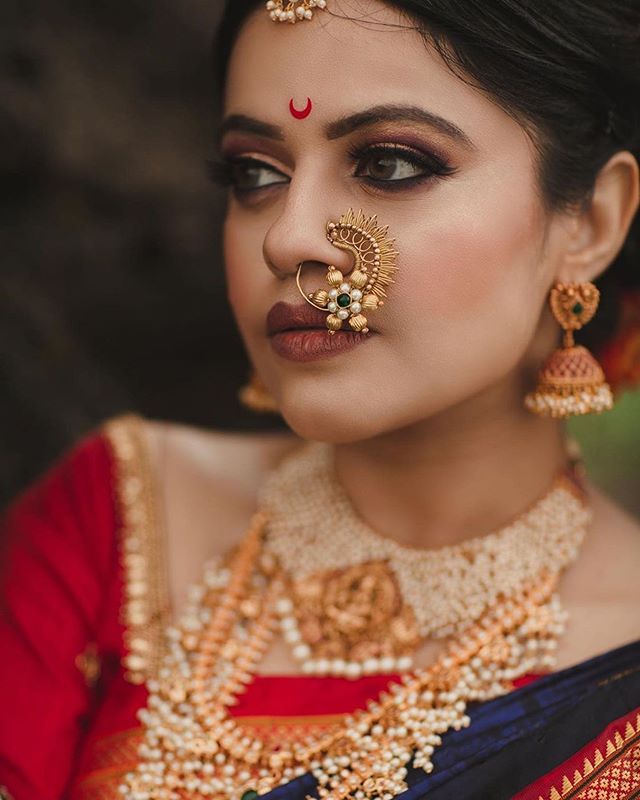 Image via Instagram
Dig into your mum or even grandmum's closets for old sarees, silk dupattas that can be worn as shelas or even vintage jewellery that you don't see at jewellery stores today. Even an old aajichi nath (grandmum's nosering) can create a unique bridal look! Heirloom pieces have their own magic and love, so if you have access to these, use them well.
Go Beyond Traditional Weaves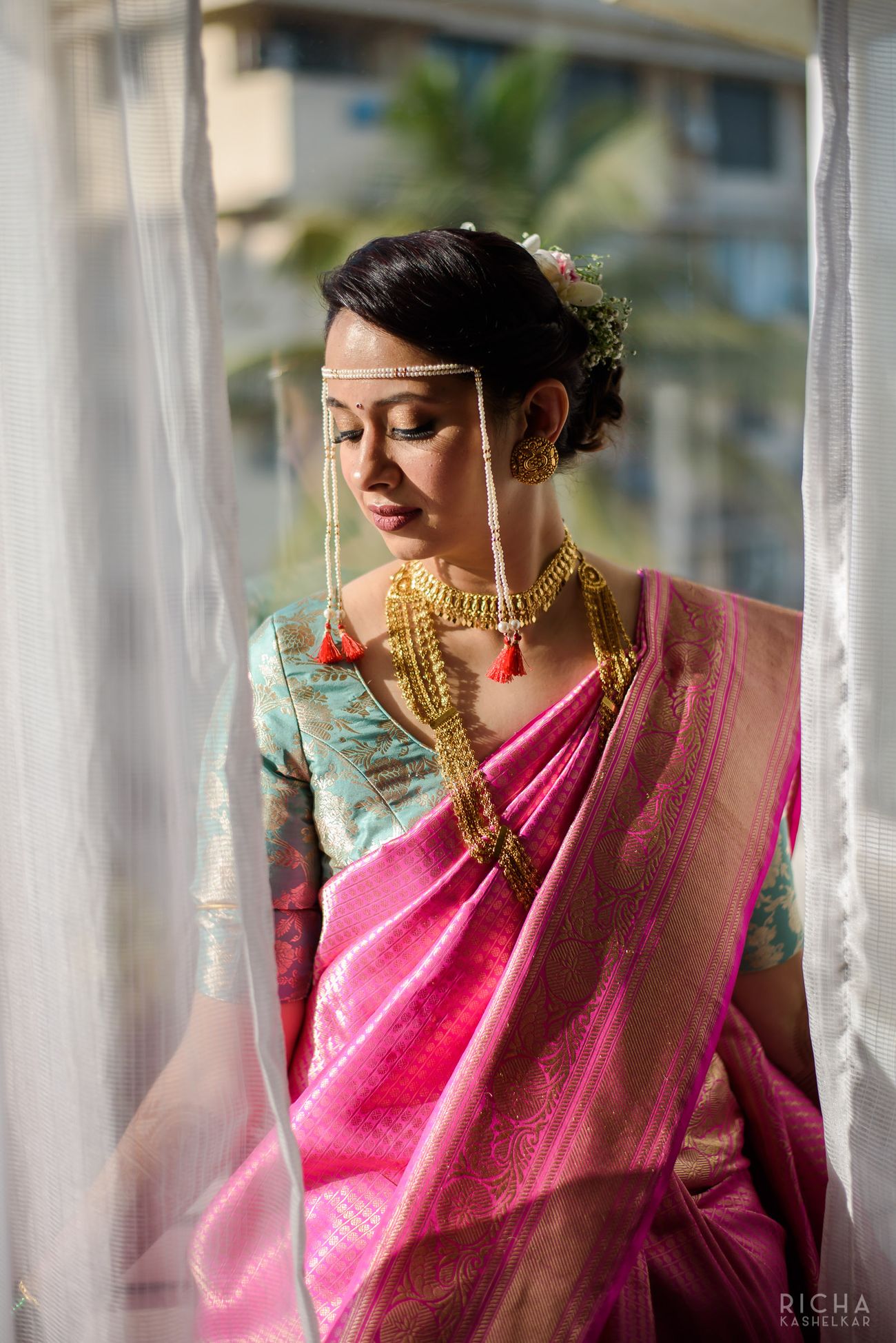 Image via Tanushree and Shreeraj
Paithani has always been a favourite amongst brides for their wedding day but don't hesitant to pick a different weave if you are looking to create a unique bridal look. A Narayan peth saree or even a Kanjeevaram can be wore on your wedding day with traditional Maharashtrian jewels for that perfect mix of old and new world charm!
Experiment With Your Jewellery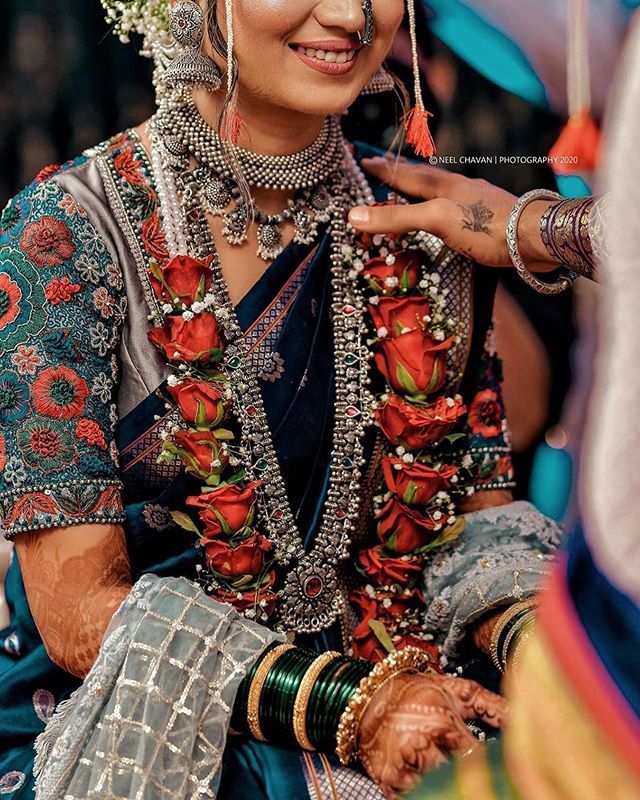 Image via Instagram
While gold has been traditional, you can play with silver jewellery as well as diamonds for your bridal look. A number of labels have designed stunning silver kolhapuri saaj creations as well as other designs.
Pick A Statement Blouse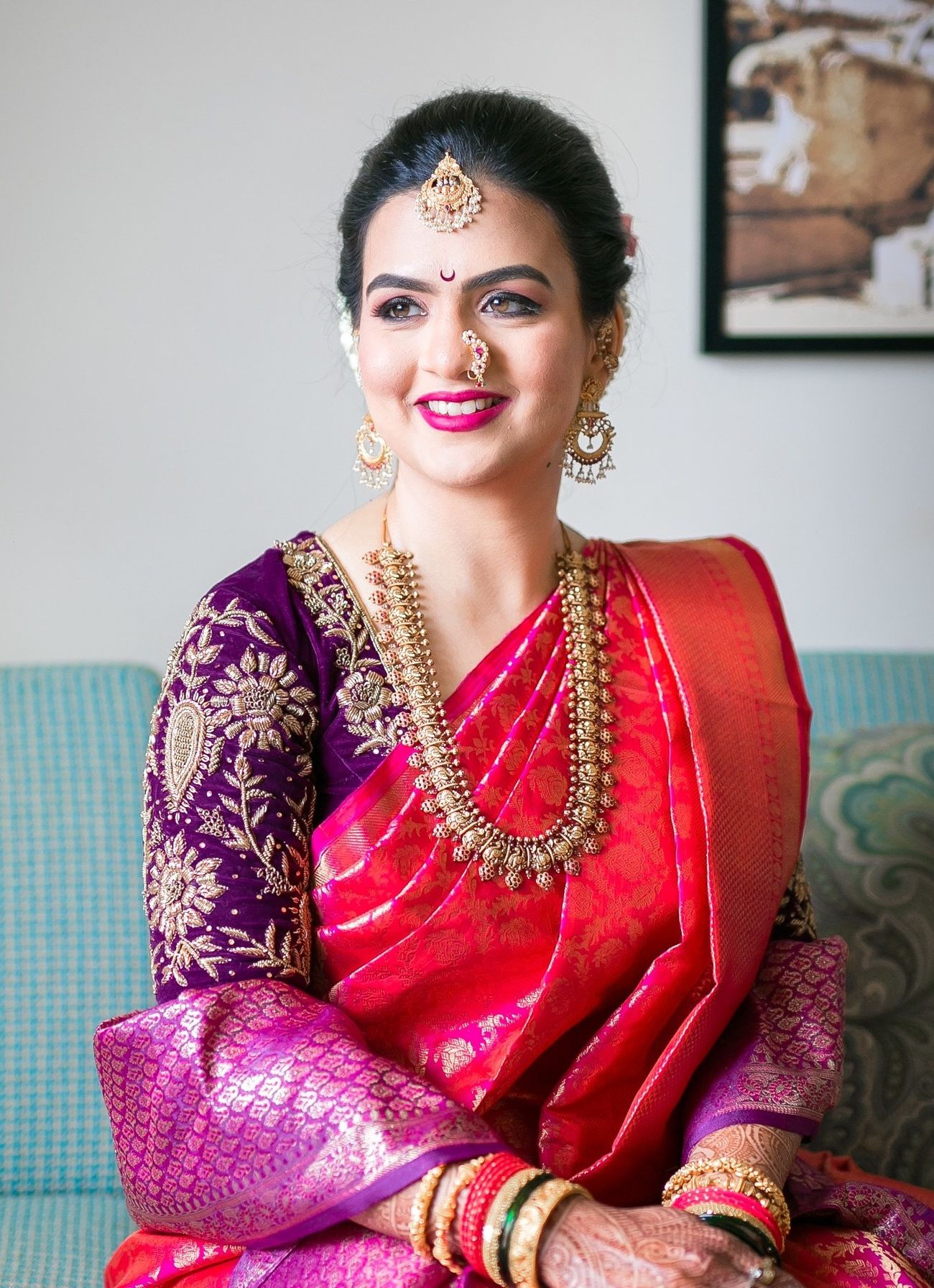 Image via Avinash Harpude Photography★ 5
Gone are the days where brides used to wear matching blouses only. Have a statement blouse if you are picking up a lighter hue for your wedding saree. You can pick the motifs off your saree and have them embroidered on your blouse.
Layer Your Pieces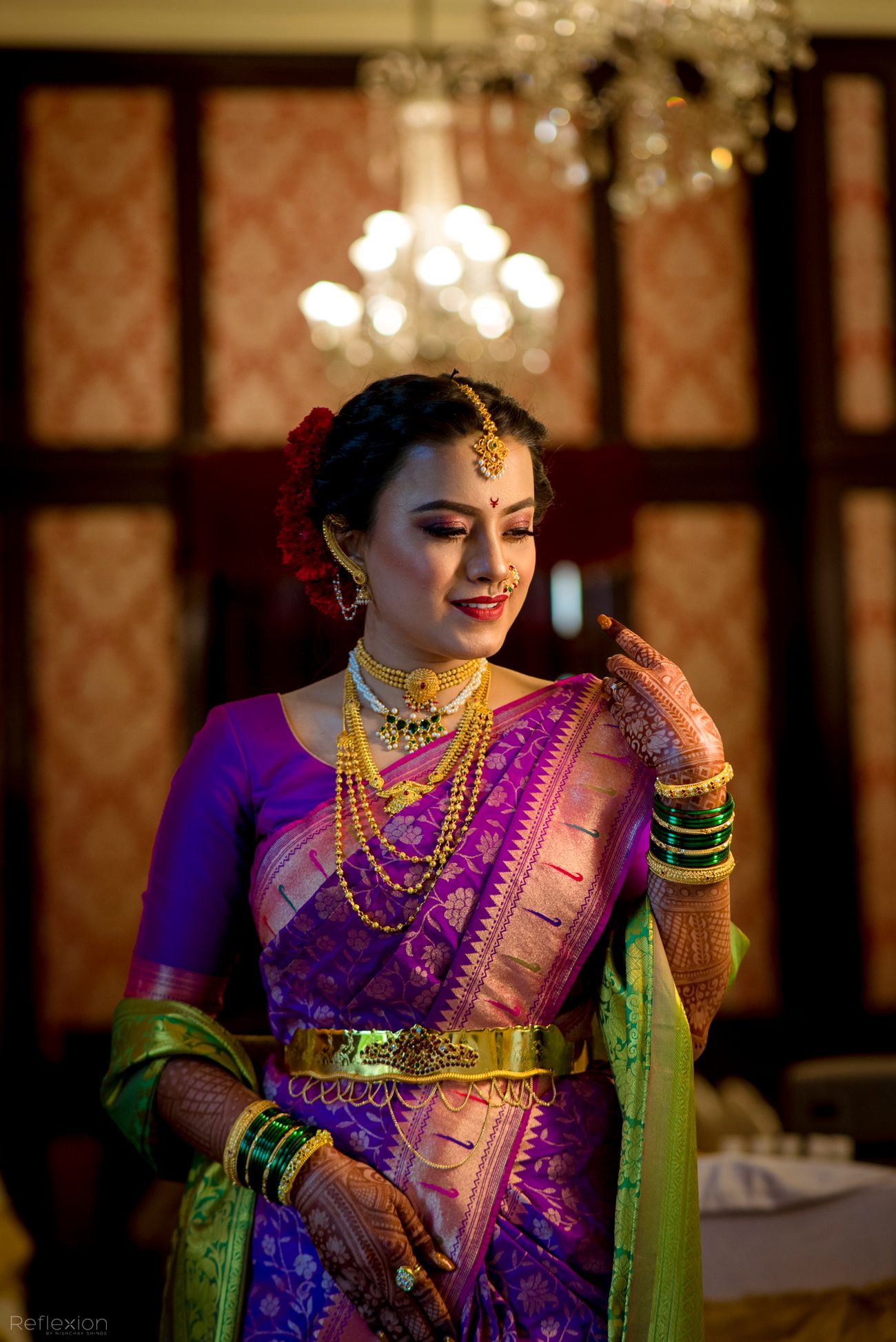 The best part about Maharashtrian jewellery designs is that none of them are huge and over powering, allowing you to wear them at the same time. So layer them right – you can start with a thushi design at your neck, followed by a pearl necklace like chinchpeti and then finish off with a long haar like the Kolhapuri saaj. This way you still have room for the mangalsutra post the wedding rituals! Check out these noteworthy thushi designs every marathi bride would adore.
Don't Be Afraid To Go Minimal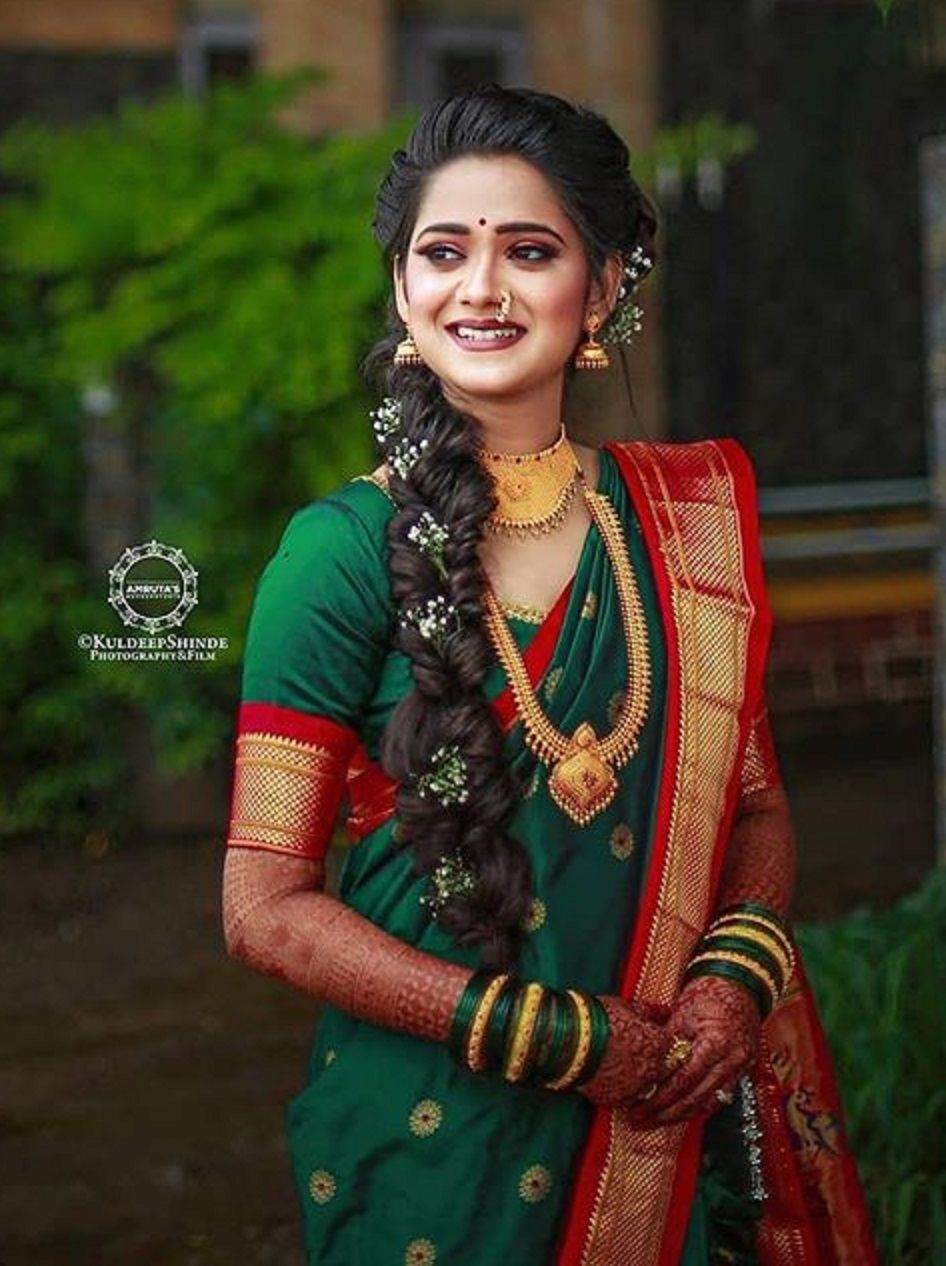 Image via Instagram
Minimal bridal looks are trending and how! Even with your traditional saree and jewellery that is synonyms with a Marathi wedding, you can still have a minimal bridal look. Pick a pastel saree over a bright one. Opt for simple and delicate jewellery pieces like pearls over gold or silver. And keep your makeup simple, allowing your natural beauty to shine through!
Mix Up It And Have Fun!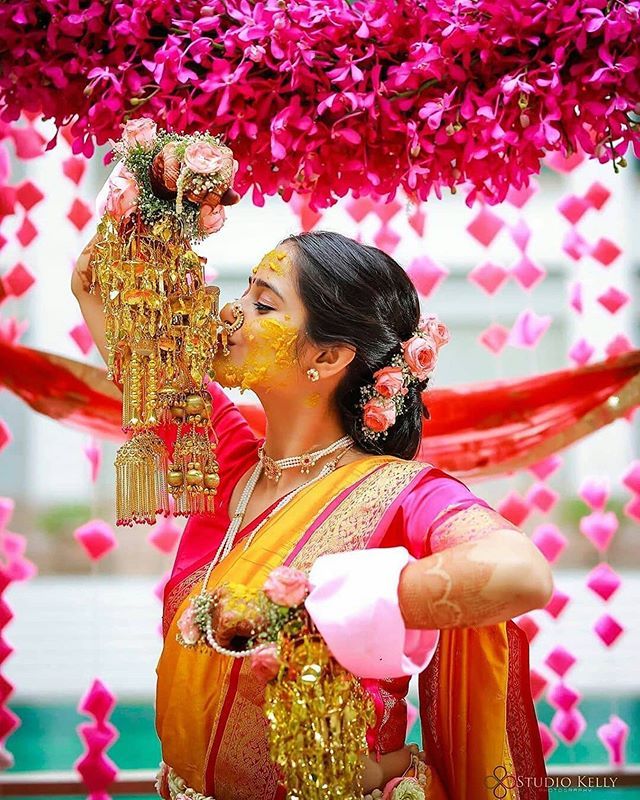 Image via Instagram
Love kaleeras? Add them to your bangdya-bharene ceremony (chooda ceremony). Love braids? Opt for a refreshing braid instead of a traditional hair bun. Don't be afraid to pick elements from different cultures and mix it up with your own to create your look!