Tips To Take Care Of Your Ornate Bridal Couture!
BY Garvita | 03 Oct, 2019 | 2741 views | 3 min read
Got done with the wedding revelries? And now you're back to a 'new' messy room! Time to pack those precious wedding outfits, that have been lying bay since quite some time now.
But what about the dilemma of repacking the heavy wedding lehenga? *jittering more than I did on my wedding day* Fret not, it's not as complicated as it may seem to be. However, you cannot simply stuff it back and store it away! You need to do it in a proper way.
Here are the ways to care for and store your wedding lehenga! *BRB heading out to get my lehenga back from the dry cleaners*

Image via Axioo Bali, Donny Wu
Get It Dry Cleaned
Send it for dry cleaning as early as you can! Delaying may lead to discoloration and patchy spots, and trust me, you won't be happy seeing those. Dry cleaning will protect the color and give a fresh, new vibe to your precious lehenga!
Fold It Properly
We'd definitely not recommend you to hang your lehenga! The best bet is to iron the visible creases and fold it neatly. It will not only help in keeping the shape intact, but will also protect the embellishments and intricate embroidery on the outfit. Do not stuff it back, as wrong folds can lead to irreparable damage.
Image via Braja Mandala
Place A Muslin Cloth
It's really important to place a muslin cloth in between to avoid the ornate and embroidery from rubbing against each other or getting entangled. You can also use butter paper, instead! Once folded, it's always better to now wrap the entire lehenga with a large muslin cloth.
Add Pieces Of Clove
Use coves or lavender sachets wrapped in a piece of muslin cloth, to keep the storing space pest-free! And to ensure that there's a sweet smell around.
Keep It In A Box
Now place the outfit back into the box, that you received when you shopped it! It's amazing how a lot of designers/ stores are coming up with sturdy packaging, hence, making it easy for brides to re-pack it after use.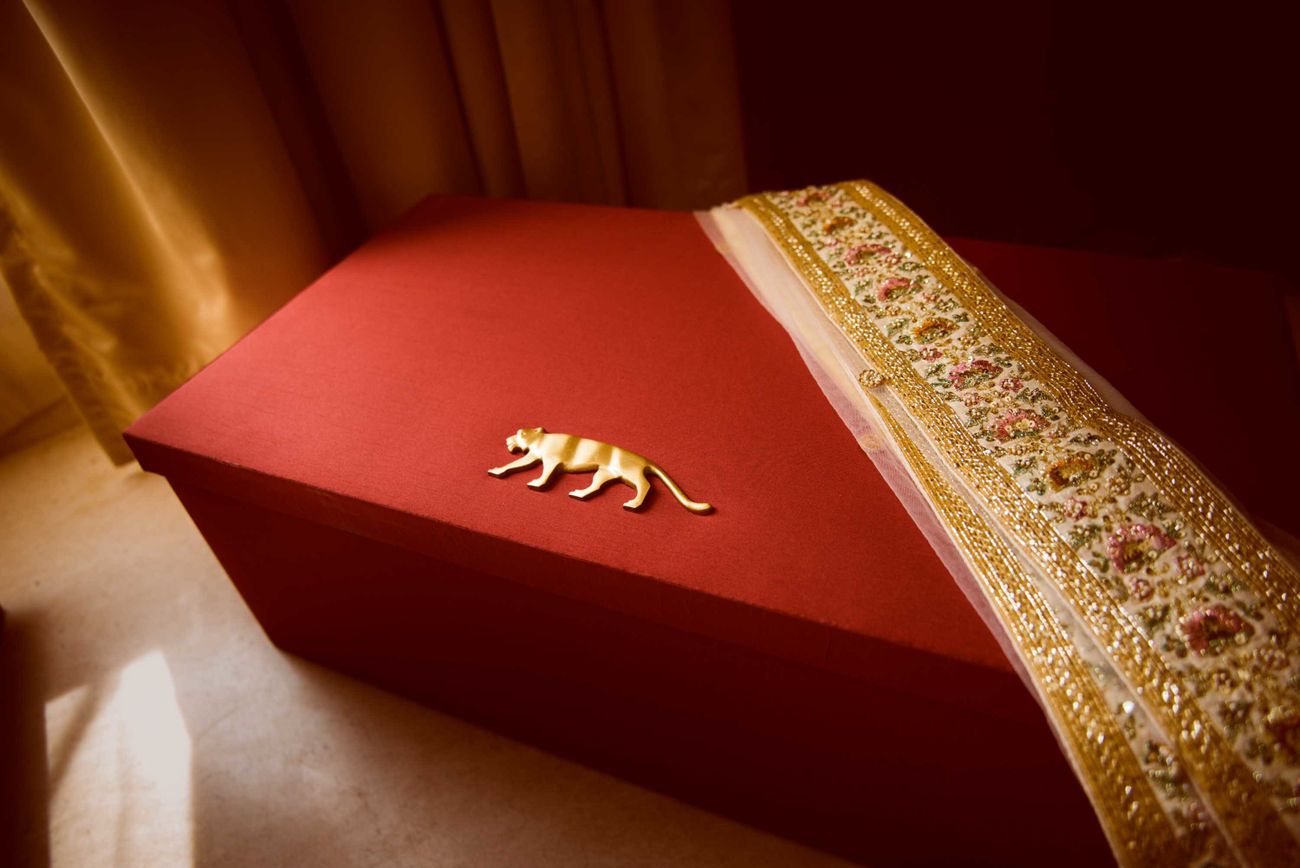 Image via WhatKnot Photography
Store It In A Cool Dry Place
Store it away from direct light to protect the rich color! You can either place it inside the bed box or in your closet.
Allow It To Breathe
Take your lehenga out of the box occasionally, and let it get fresh air! It'll help the fabric to breathe and avoids the creases to become permanent!
ALSO READ: How To Style Your Wedding Lehenga In Different Ways!