Top 10 Mistakes To Avoid While Getting Your Bridal Blouse Stitched!
BY Apoorva | 27 May, 2019 | 14474 views | 3 min read
Your bridal blouse is the most essential part of your outfit. Whether you are wearing a saree or a lehenga, a bridal blouse can amp up your bridal outfit game by quite a few notches. While you may get the best fabrics and tailors to craft your blouse, here are the top ten mistakes that you need to avoid while getting your bridal blouse done!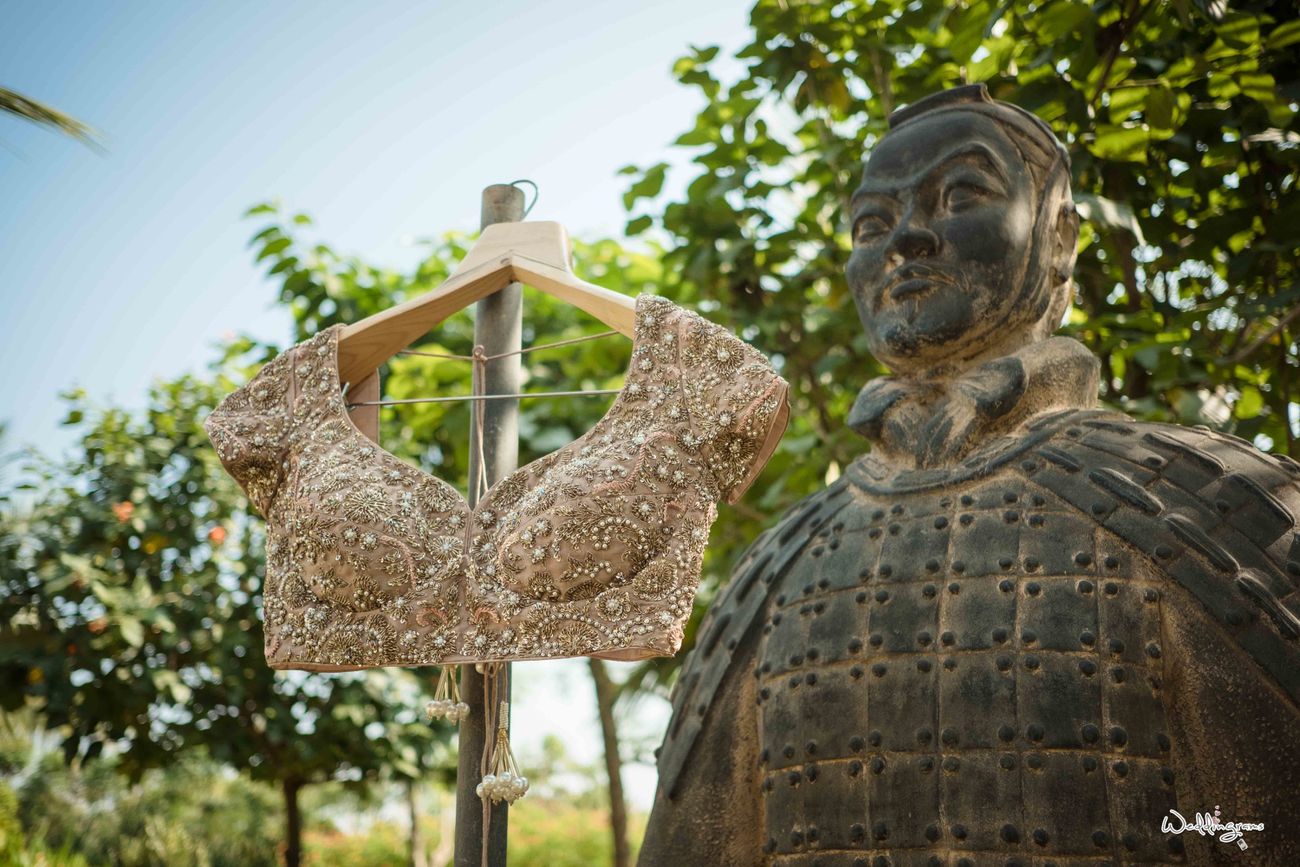 Image via Weddingrams★ 5
Don't Get Your Fittings Done During Or Just Before Your Periods
Periods tend to get most of us bloating which will affect the measurements on your blouse, especially on your bust line. So make sure you are never giving your measurements during or pre-period phase.
Don't Ignore The Fabric
Always keep in mind the weather and climatic conditions of your wedding day when you are picking your blouse fabric. You don't want to wear heavy fabrics in summer while you can play around with velvety fabrics in winter.
Keep Margins
Tightening a blouse is easier, not loosening so always ensure that you have 2 inches of margin inside your blouse, just in case you put on weight before the wedding day.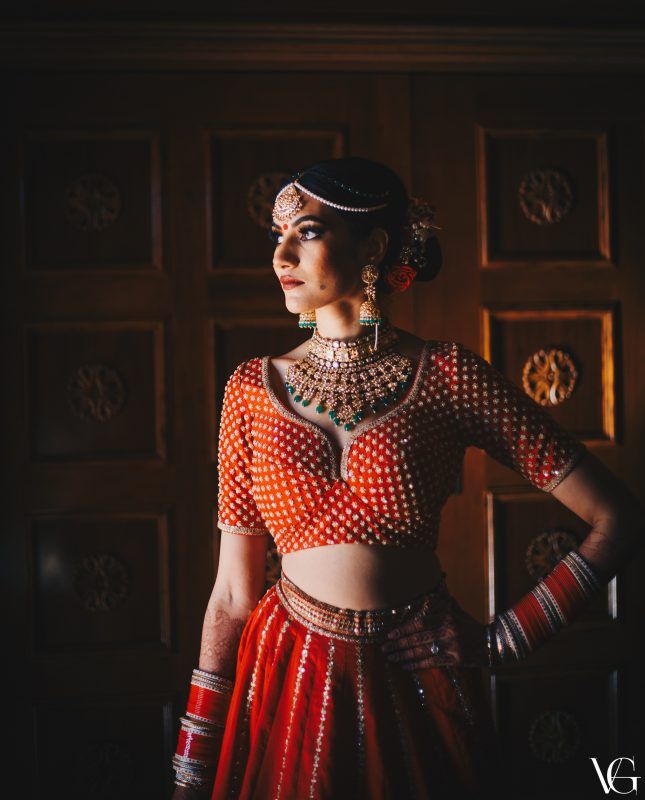 Image via Simrun and Kevin's Real Wedding 
Say Yes To Cups
Wedding day is the last day where you want your bra strap to show or an ill fitted bra to poke you in your ribs while you do your wedding rituals. Always, always get a blouse stitched with cups on it so that you don't have to worry about the lingerie
Zipper Vs. Button
While zipper is something that is easily concealed, the chances of the zipper malfunctioning or breaking are also high in all the wedding chaos. The smart thing to do is, get your master to stitch a blouse that is not too tight (so the zipper isn't pulled too much) with a zipper.
Wear The Correct Bra During Measurements
Incorrect bras give wrong measurements, which mess up the fitting. Always wear a bra that fits you well while giving out your measurements. If you are wearing a padded one, ensure that you tell your tailor/designer that you are wearing a bra with pads!
Pay Attention To The Neckline
While design is one aspect that you should look at, it's important to also pay attention to the jewellery that you will wear along with that blouse. If you are wearing a choker, a high neckline blouse won't do. If you are looking for design inspiration, here are some unique blouse necklines we spotted that are perfect for your bridal look!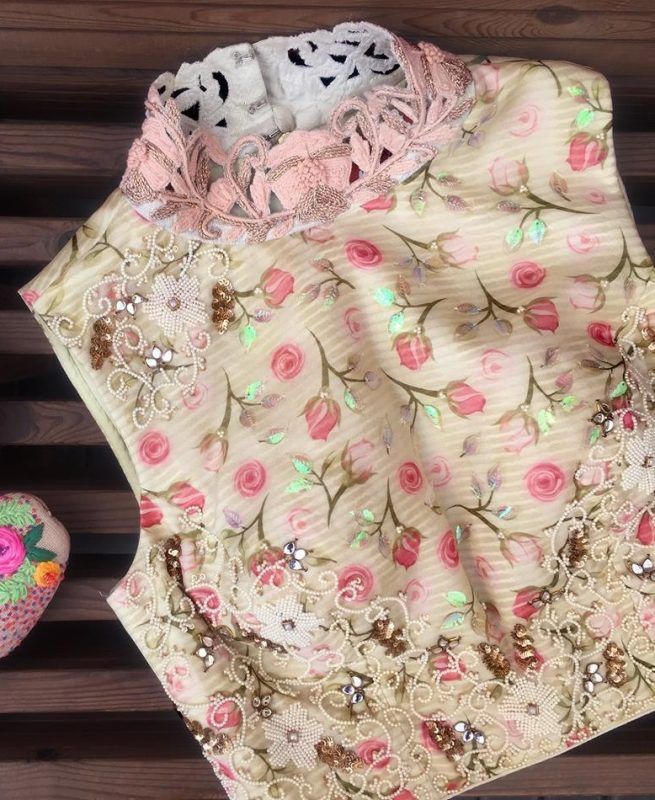 Image viaKayra- Multi Designer Store
Swatch It Right
If you arent getting the blouse made from the saree or not getting the blouse from where you shopped the lehenga, its impertinent that you get the colour of your fabric right. While the blouse may look stunning on its own, if the colour is off, it'll look like you are wearing two different pieces.
Embroidery Woes
Embroidery on a blouse will itch you from the inside if you don't have a lining. So if you are planning to get any work done or if your fabric has glitter, chances are high that it might hurt you once you wear the blouse. Make sure you tell your tailor or designer about the same!
Last Trial
Ensure that your last trial is two-three weeks before your wedding day and not before that. All your last minute adjustments, fittings are going to be perfect if you have the blouse done in this timeline!