Totally Unique & Pretty 21 Jaimalas We Spotted At WMG Real Weddings! (*Including #nickyanka & #deepveer)
BY Chandni Kumar | 18 Dec, 2018 | 27809 views | 4 min read
What a coincidence while, I was wondering what's going to be trending in 2019 my phone rang & yay I got a notification saying that - 'Living Coral'  will be the color of 2019 as per Pantone. Psst. But wait a second guys, do you realise that 2018 is going to end soon? While, we were showered with so many celebrity weddings (you know from Neha Dhupia to #deepveer & now #nickyanka) this year we also spotted the trend of crescent jewellery necklaces & bridal lehengas with ultra violet hues!
As WMG is excited to see what's going to be trendy in the new year we thought to give you some unique & very pretty options of jaimalas to pick on your wedding day! Making your wedding pictures pop up, we handpicked cute paper origami garlands to GORG bunch of roses jaimala for the most special day of life. So, bookmark them cos we are sure you'll love them all!
Starting off with Bollywood celebrities who recently broke the internet!
While, Isha Ambani & Anand Piramal's wedding was a star-studded affair we spotted these simple yet elegant mogra bud jaimala on their weddding! Congratulations, guys!
Image via: WedMeGood
Newlywed couple - Priyanka Chopra & Nick Jonas wearing red & pink garlands on their wedding in Jodhpur!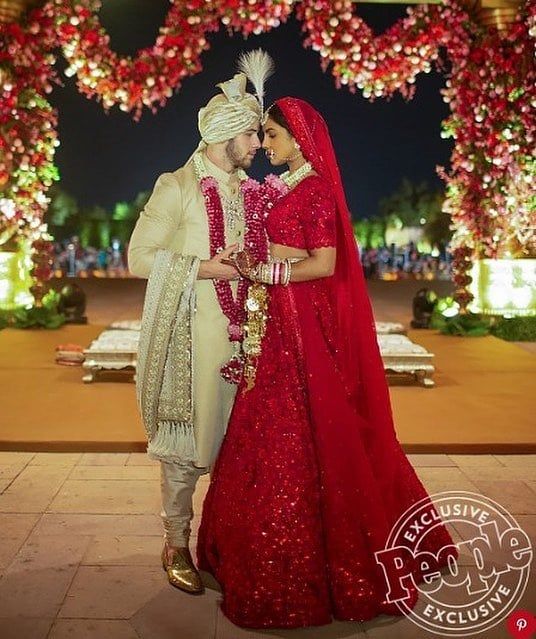 Photo Courtesy: People
While, we still can't get over #Deepveer we loved how these two wore a red carnation jaimalas for their south indian wedding in Italy!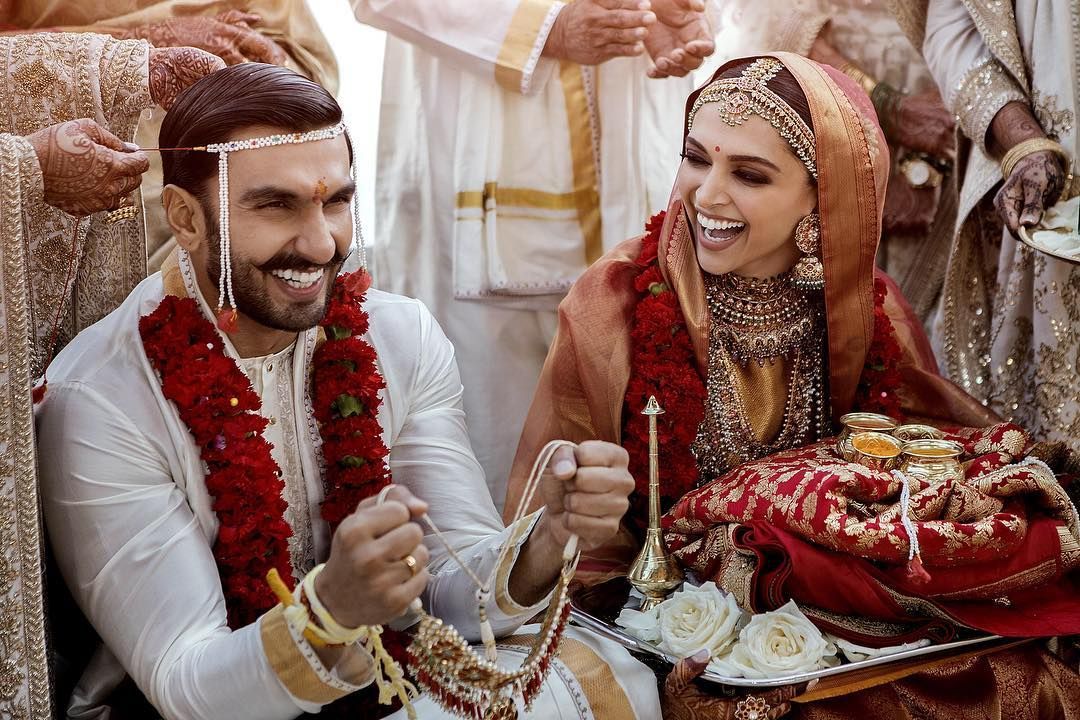 Image via: Errikos and Reou Photo
To this unique beaded jaimala with pink & white rose petals!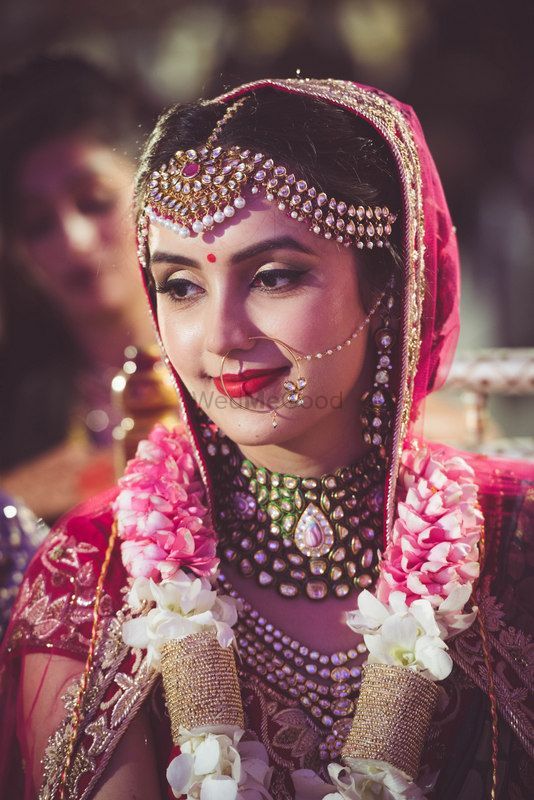 Image via: Nimitham Wedding Photography★ 4.8
How about a blush-pink floral artificial garland for the big day?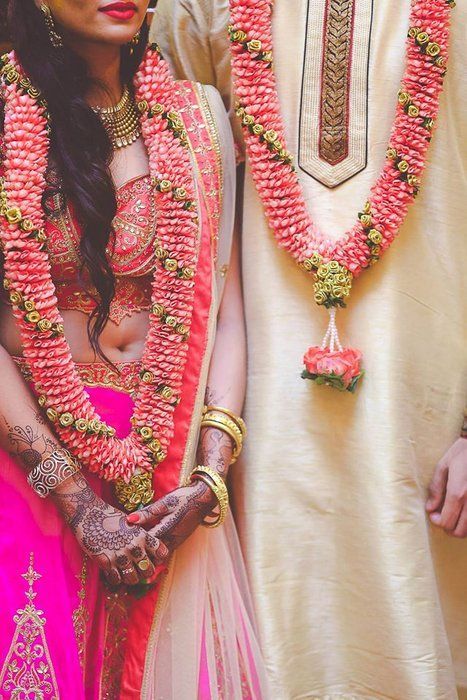 Image via: Arjuns Tryst with the Camera
We totally loved these bunch of roses to create a huge jaimala! (*You can mix & match different color roses too)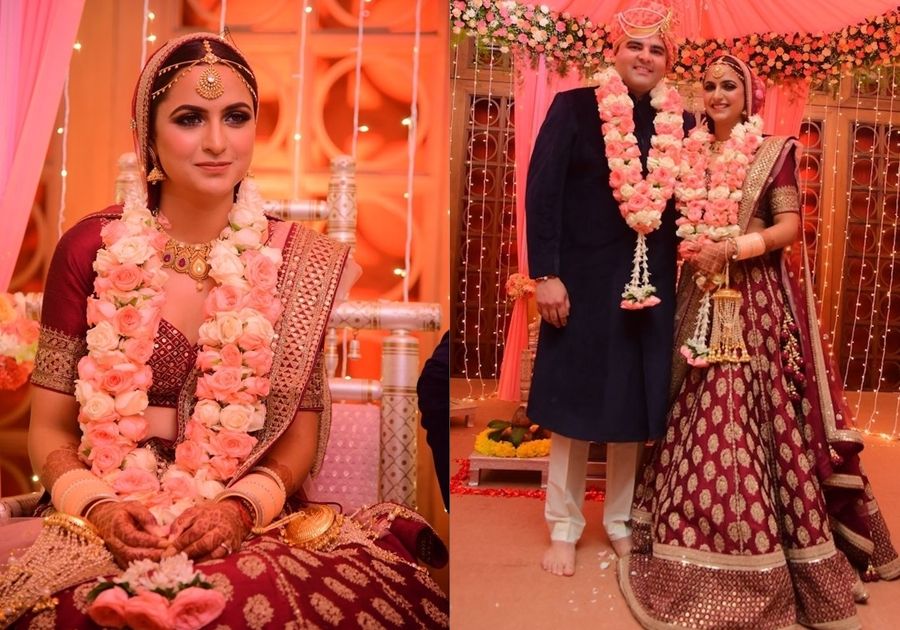 Image via: Paran Singh Photography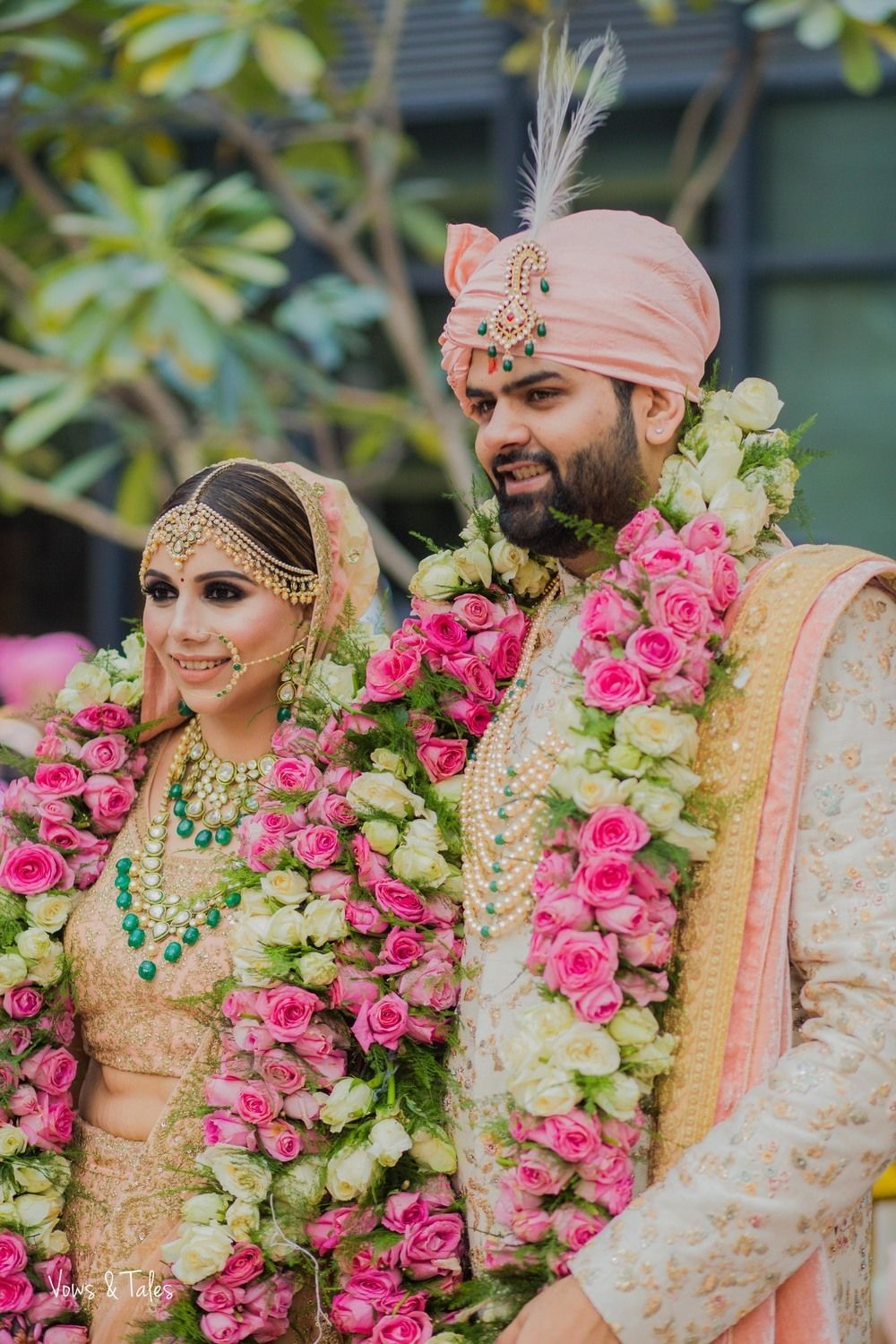 Image via: Vows & Tales★ 5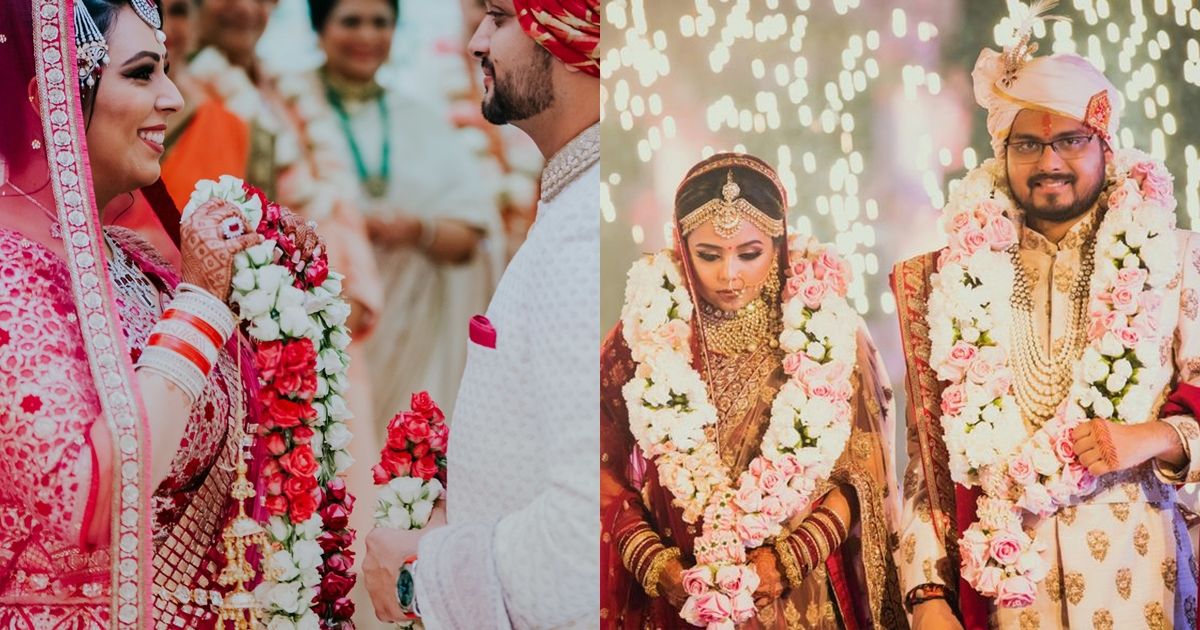 Image via: The Imprint Studio, Dubai★ 5 ; Cupcake Productions★ 4.8
This one with mogra or jasmine perfect for a north or a south indian wedding!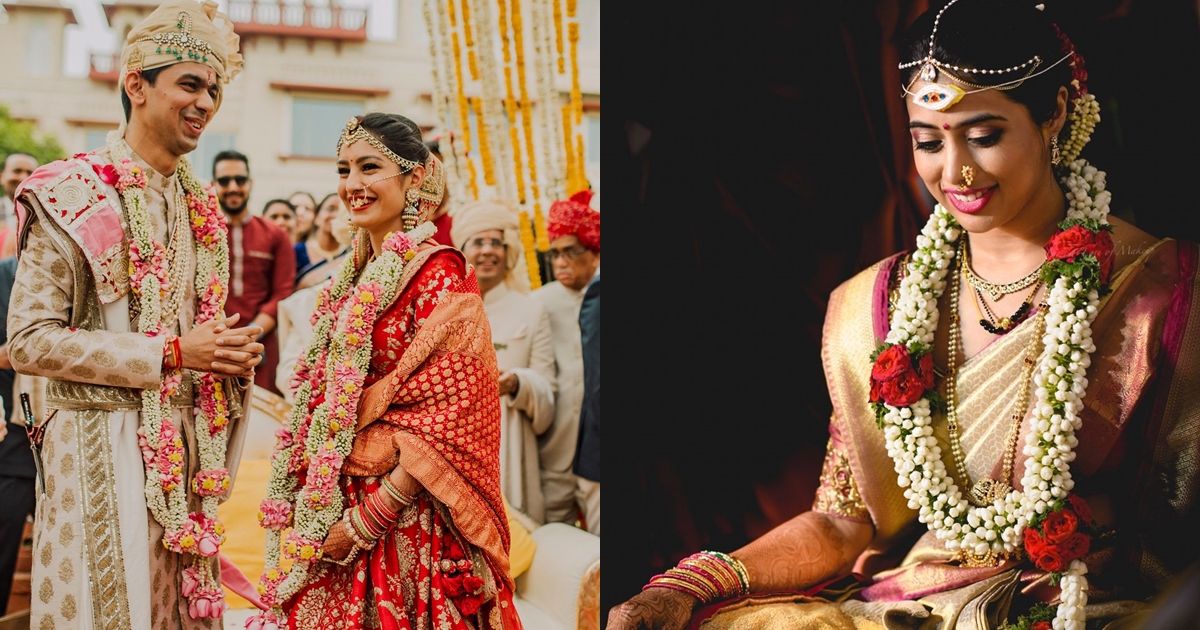 Image via: Ministry Of Memories★ 5 ; Makeup By: For the Love of Makeup By Pragna★ 5
Or, may be mogra floral knots with pink rose petals! You can match with your bridal lehenga also!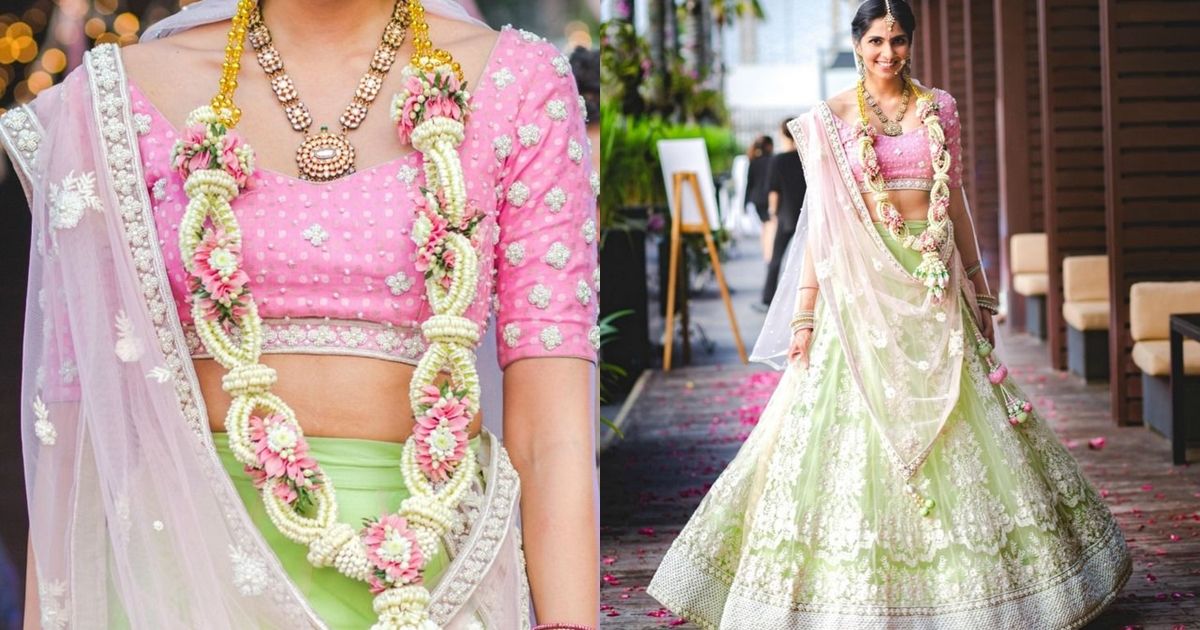 Image via: 1plus1 Studio★ 5
How about doing half & half with pearl beads?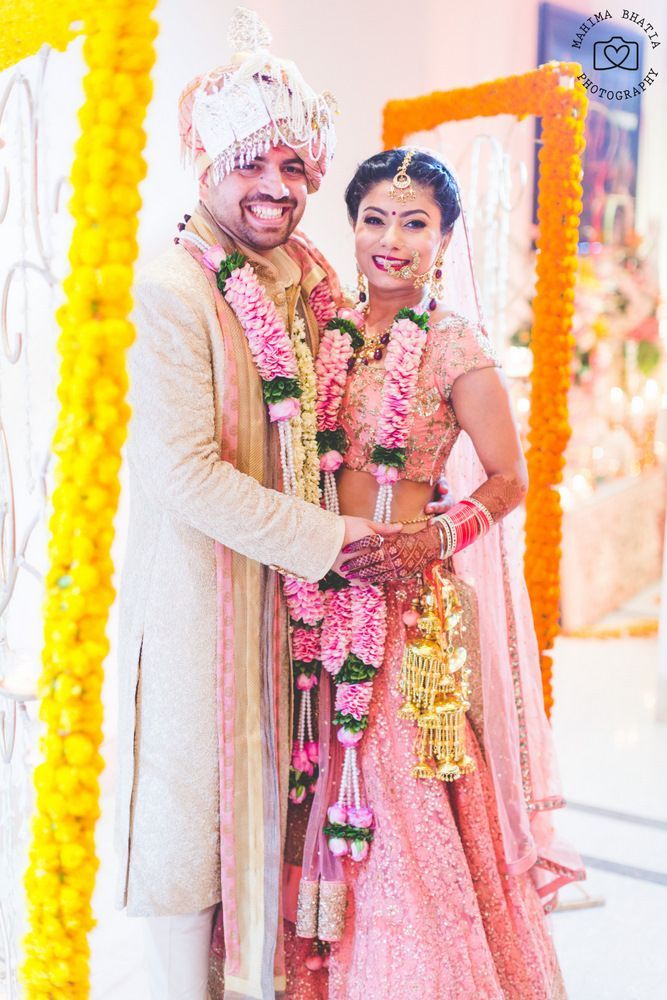 Image via: Mahima Bhatia Photography★ 4.9
Say yes to orchids, brides! (*Pick White, purple or violet - pick any!)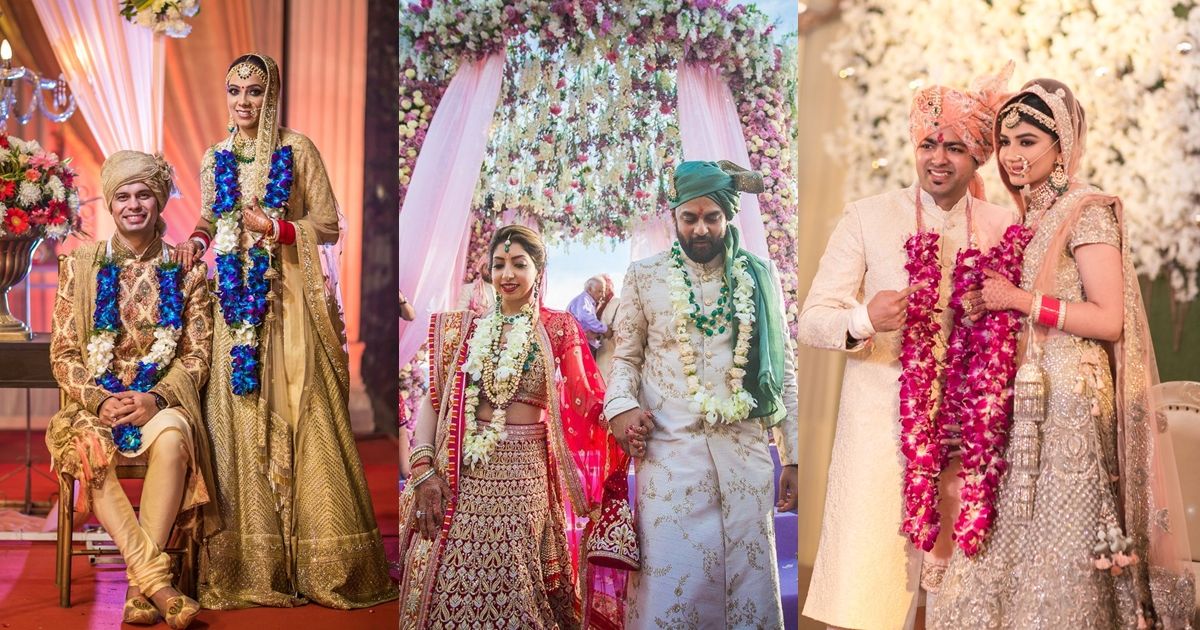 Image via: The Wow Weddings★ 4.9 ; The Wedding Story ; Rohit and Rahul Lal Photography★ 4.9
Love floral garlands? Wear jaimala strings instead!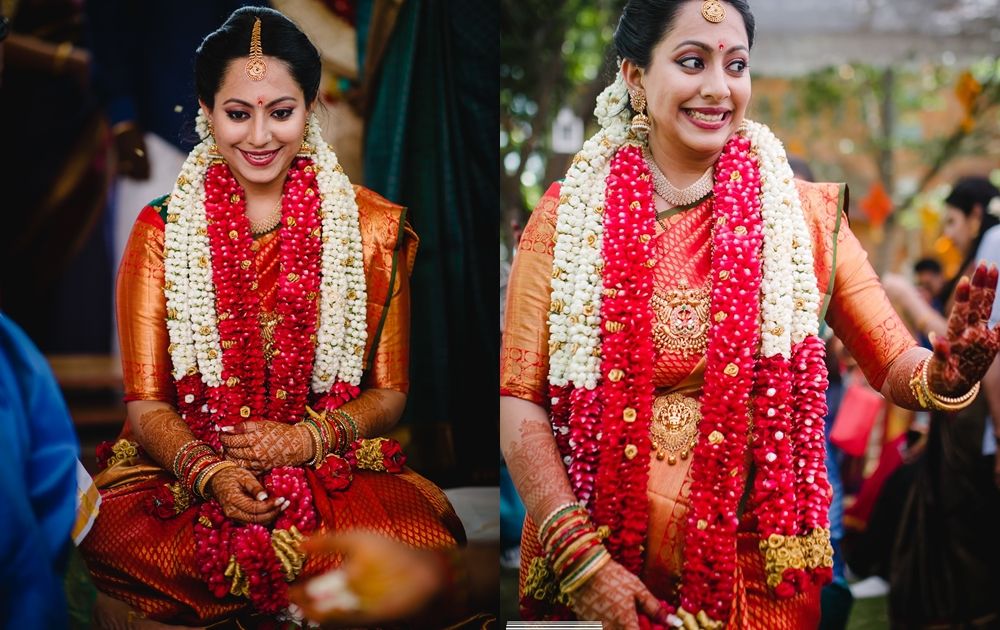 Image via: LightBucket Productions★ 4.8
Oh! And, the intricate floral veni just took our heart away!

Image via: Dream Diaries Photography★ 5 ; Studio 31★ 4.6
Or, anyone with some thai flowers as wedding jaimalas?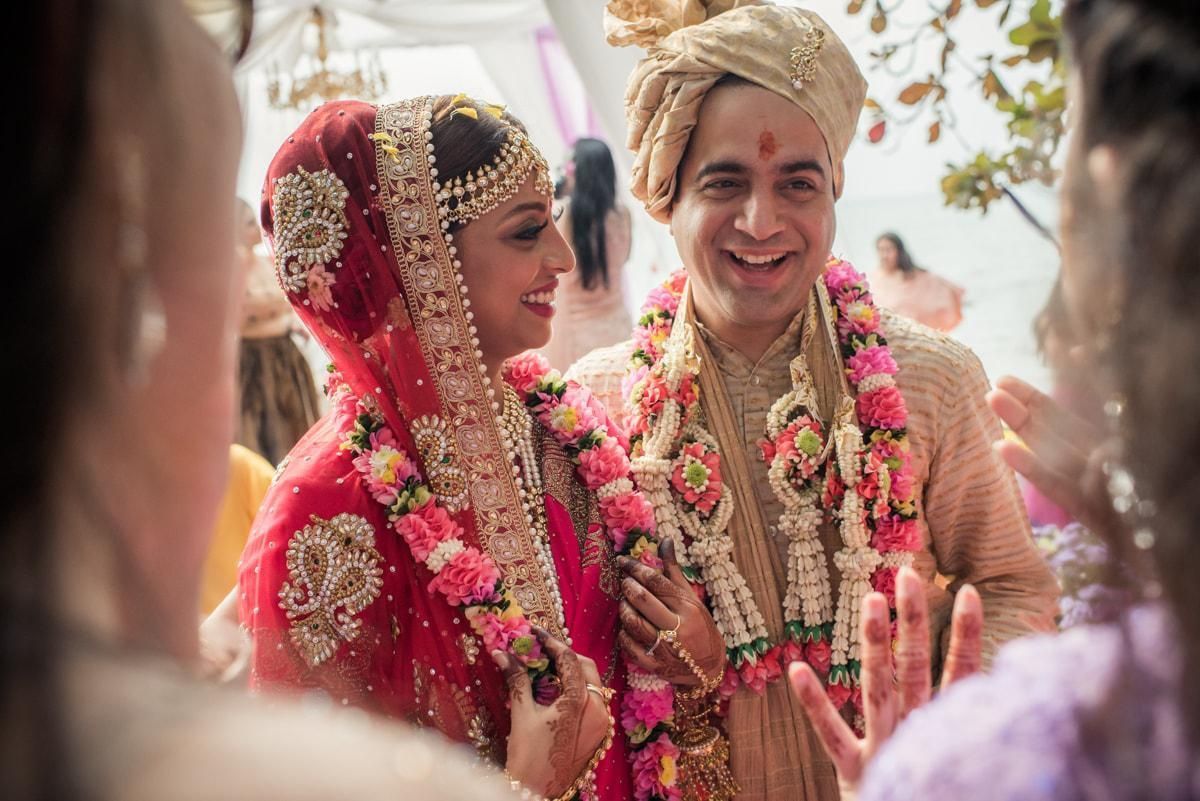 Image via: Sunny Pariani Photography★ 5
Pastel jaimalas matching with your theme or outfit!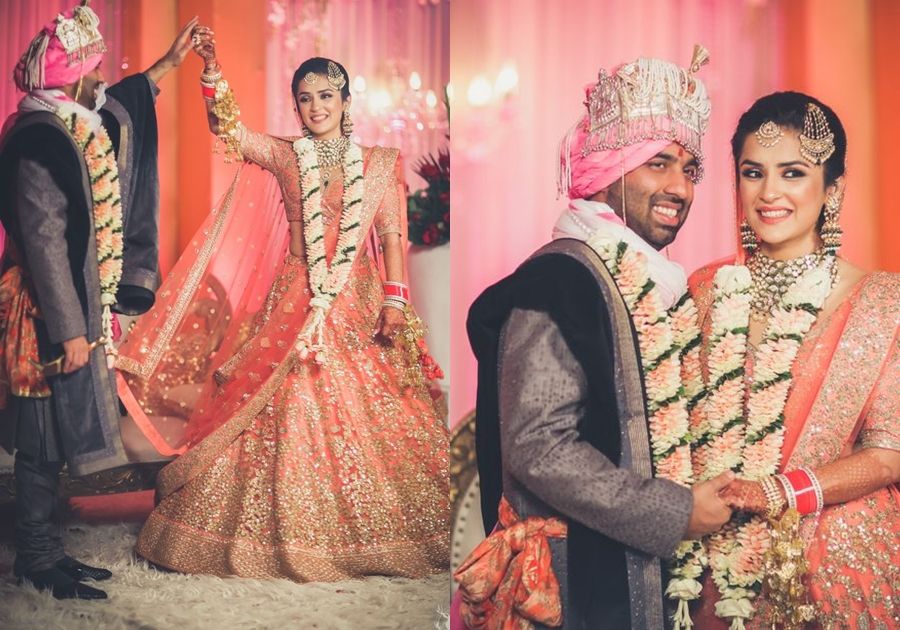 Image via: Morvi Images Photography★ 5
You can too wear inverted rose string garland like Ex-Miss India USA - Natasha Arora did on her wedding!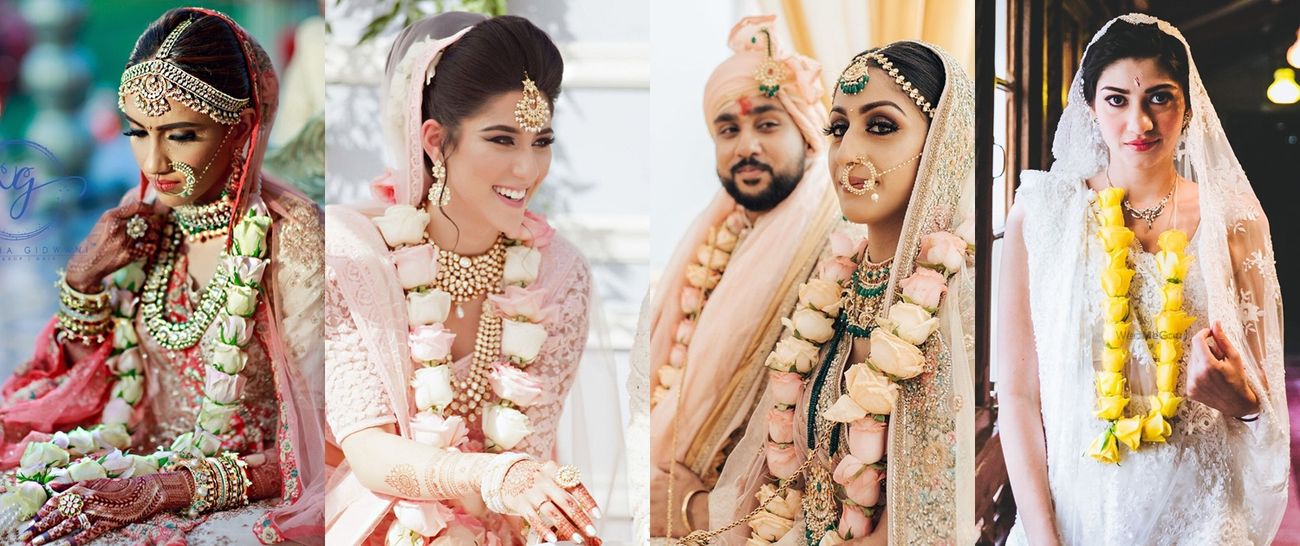 Makeup By: Varsha Gidwani★ 4.9 ; Image via: Matt and Ivy for Ivy Weddings ; Romesh Dhamija Photography ; Fotowalle - The Story Folks★ 4.9
Traditional reds, whites & greens with which you won't get bored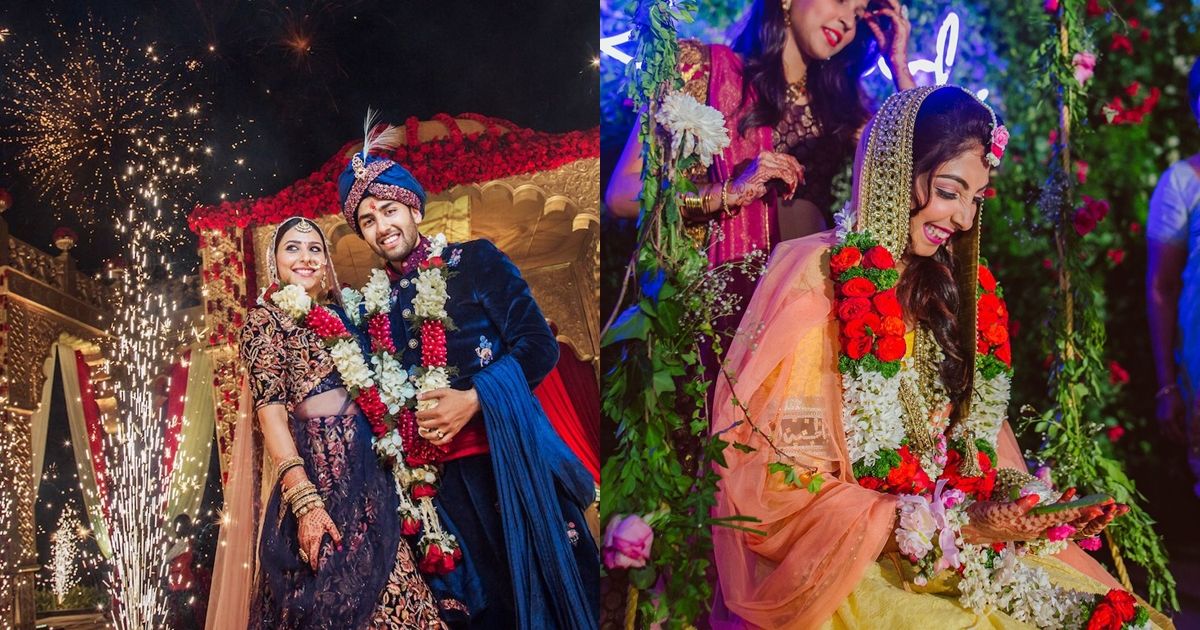 Image via: Cupcake Productions★ 4.8 ; The Wedding Salad★ 4.9
Unique & pretty double jaimalas who wouldn't mind some extra garlands!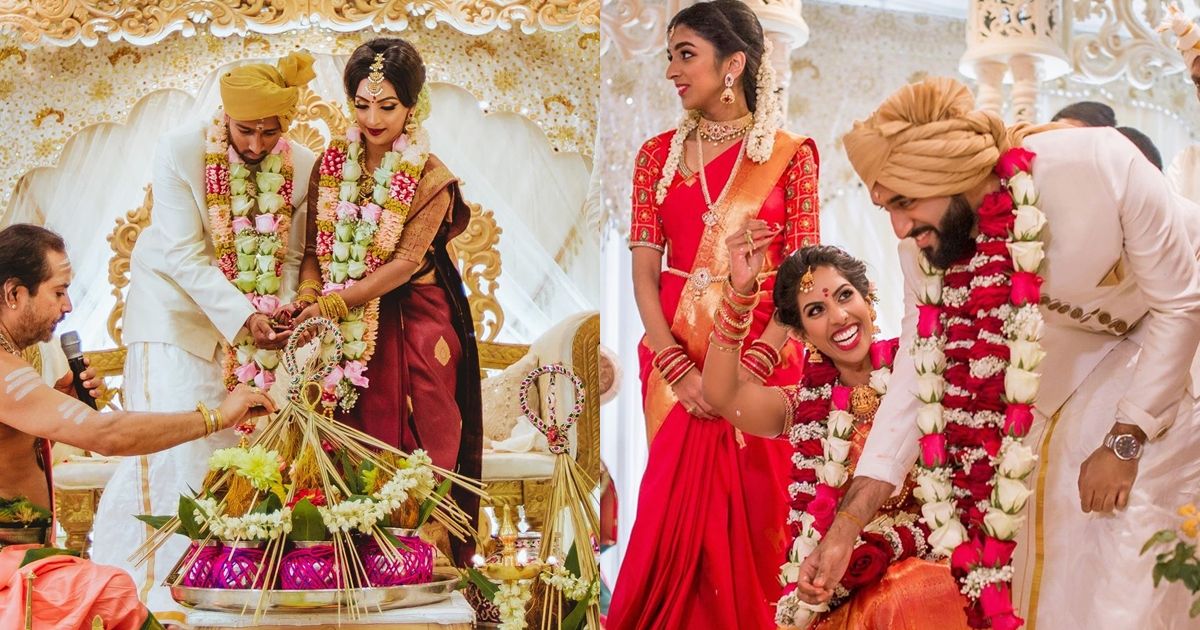 Image via: Photon Image
We even spotted these GORG heavy jaimalas to complete your bridal look!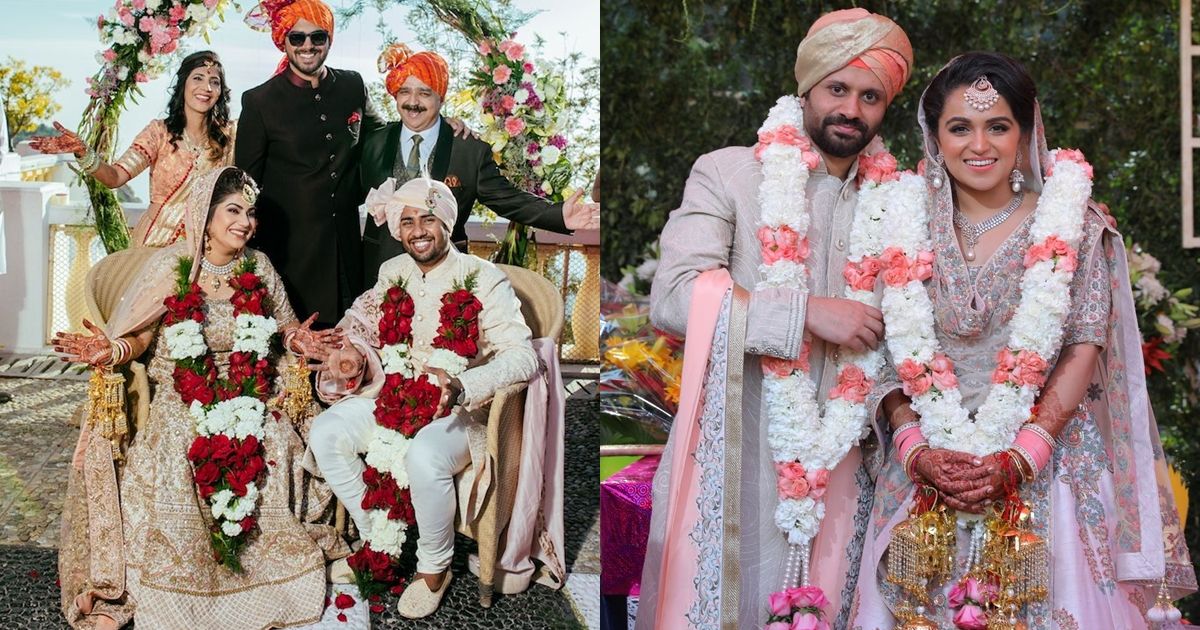 Image via: Beginnings For You★ 5 ; Bhawjeet Sawhney Photography★ 4.7
Heard of jewelled jaimala? These clip-on's with flowers are perfect for the modern couples!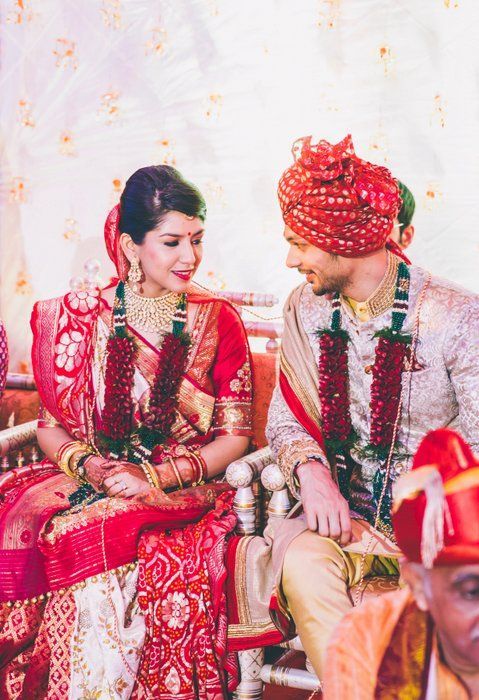 Image via: Pooja Joseph Photography★ 5
Breathtaking lotus buds jaimala for the south indian weddings!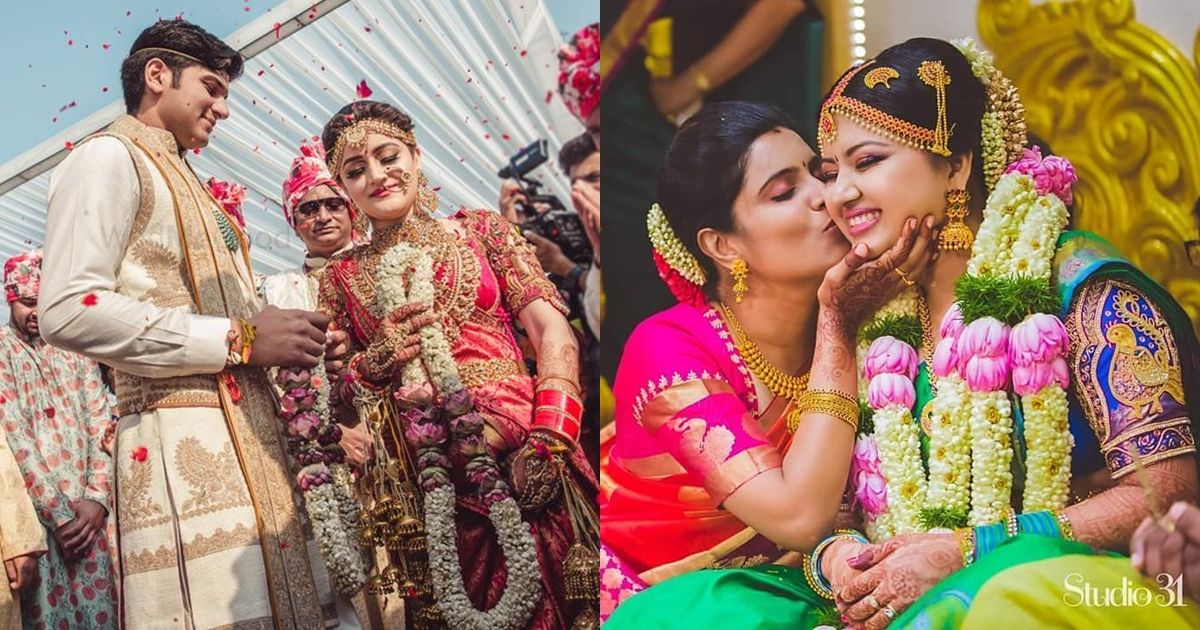 Image via: Shades Photography ; Studio 31★ 4.6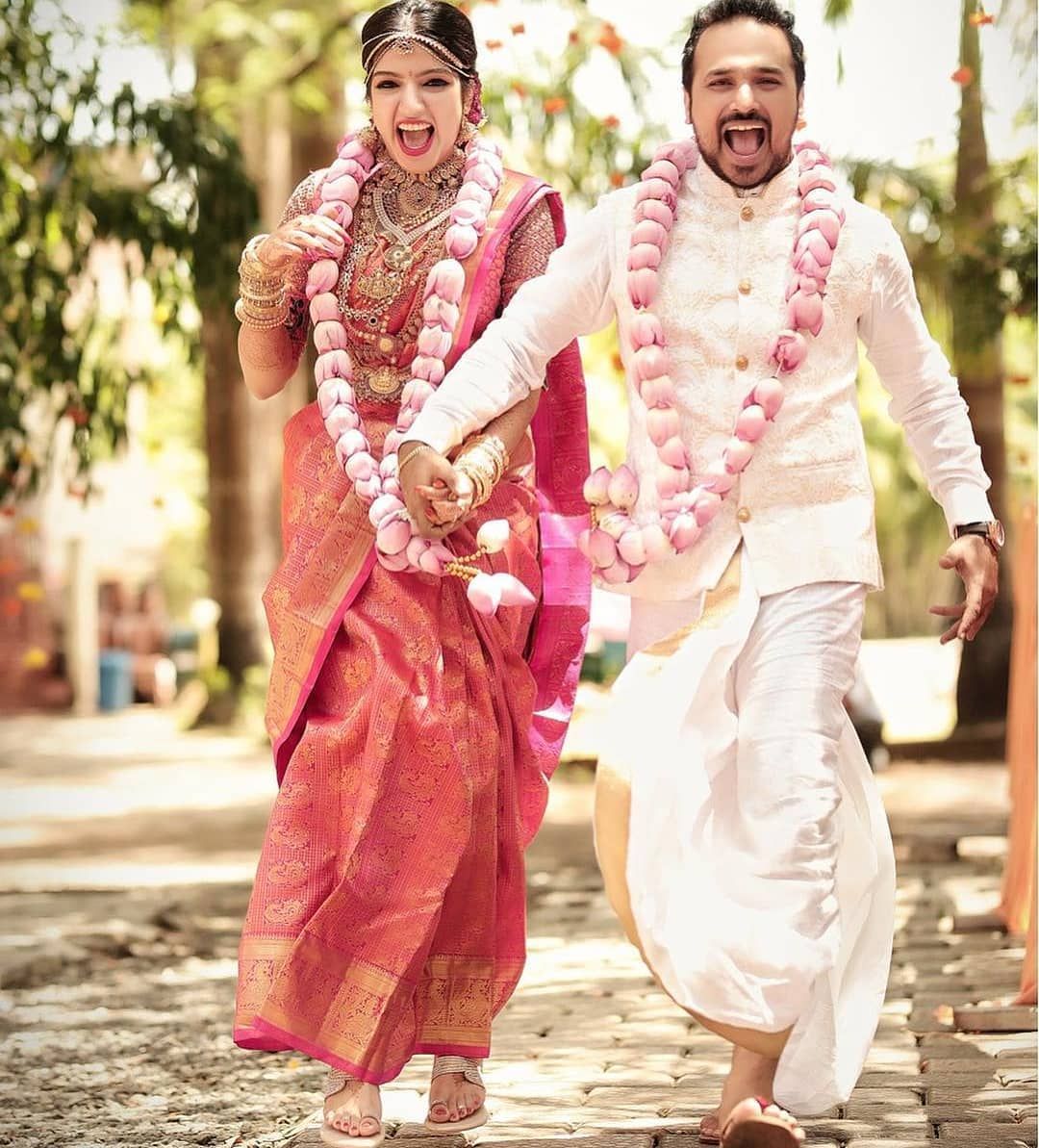 Image via: Wedding Bells Photography
Include all in one! How about giving an ombre effect to your wedding jaimala?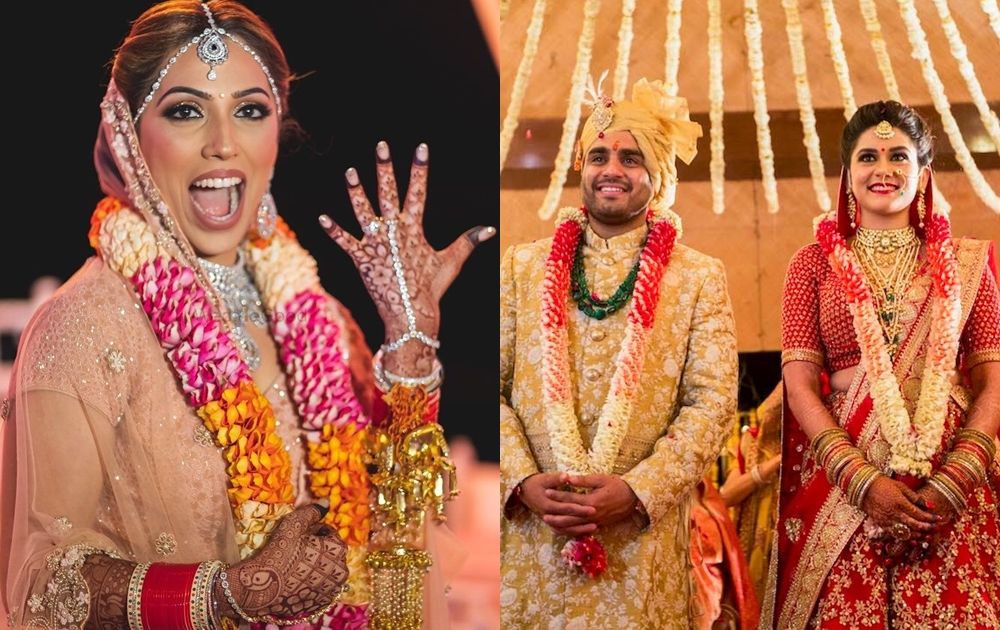 Makeup Artist: Get Gorgeous with Ridhi★ 5 ; Image via: Mohit & Aditi's Real Wedding
#Trendy green jaimalas for the south indian couples! (*A good pick for a rustic wedding too + did you spot the lotus buds?)
Image via: Lumiere Wedding Company★ 3.9 ; Neha John Photography★ 4.9
Elegant white and pink paper origami flowers for the minimal brides!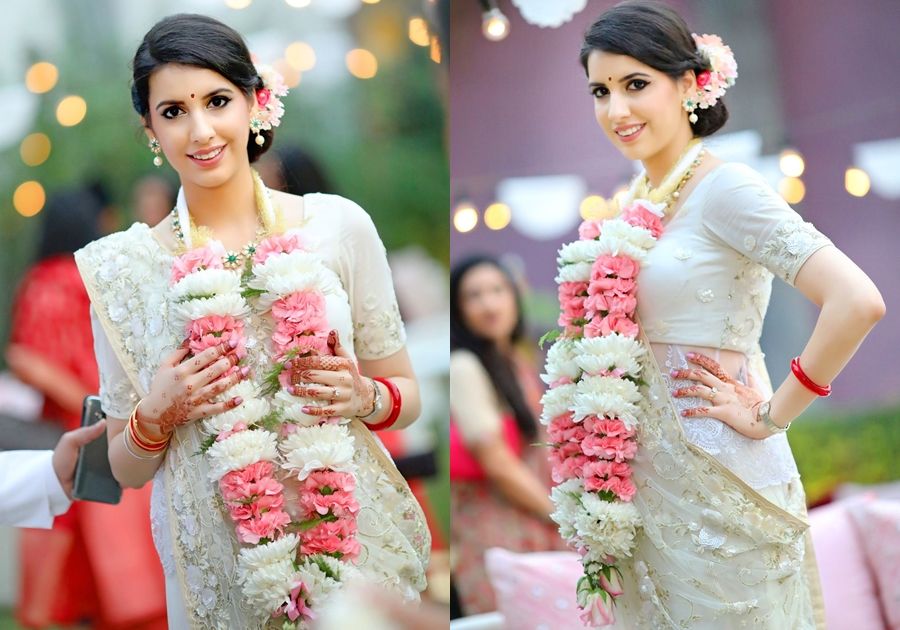 Image via: Anahita & Arush's Real Wedding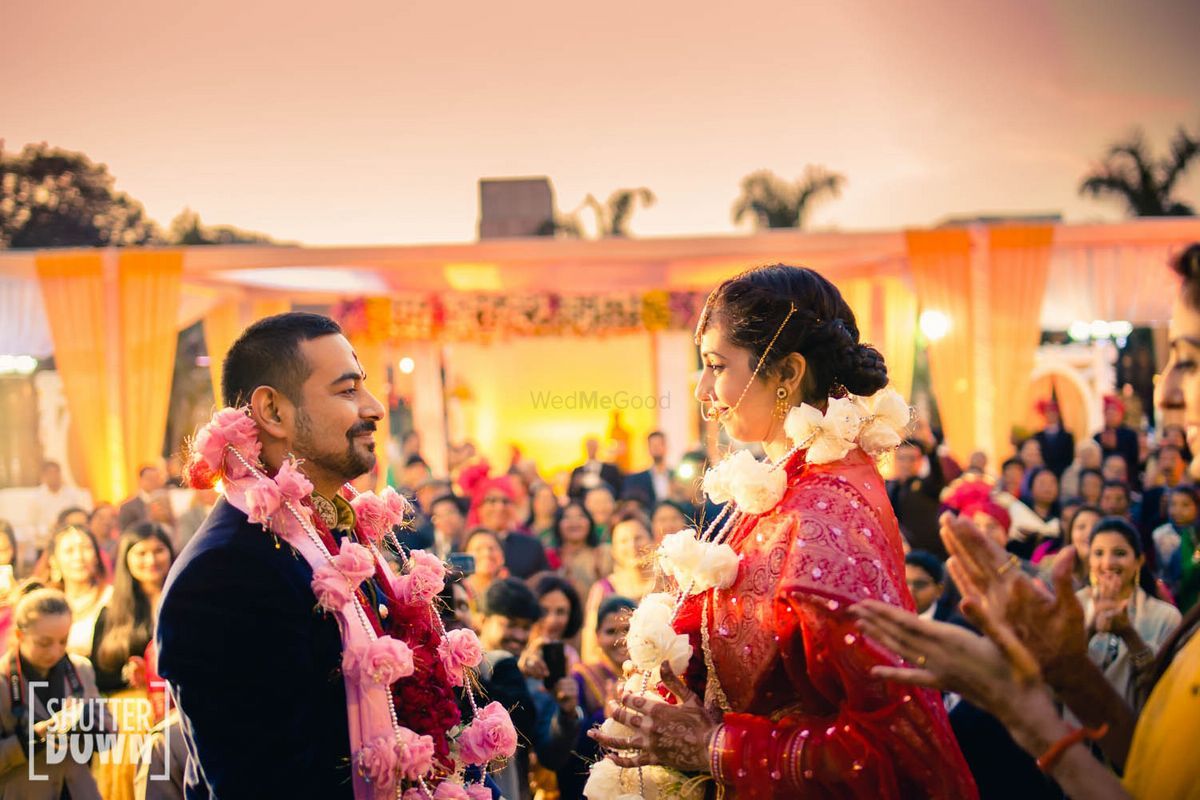 Image via: Shutterdown - Lakshya Chawla★ 4.9
Now that's what we call pretty jaimalas for the wedding day. Tell us which garland will you prefer for your D-day in the comments section below!
Also Read:
Never Seen Before Jaimalas: We Found You The Coolest Ones Ever!