#Trending: Bridal Lehengas in Refreshing Shades of Light Blue And How To Wear Them!
BY Sakshi | 08 Aug, 2017 | 5410 views | 2 min read
Who said blues are not for brides? Somehow, everyone and their granny says that red/ fuchsia and "happy hues" are what brides must sport. But in the west, it's always "Something borrowed, something blue". So we decided to take a look around and see what's trending and we found a dazzling array of shades of light blue that are making brides smile left, right and centre. 
Right from those pale light colours to tiffany blues to bright turquoise and even baby blues - these pastel soothing colours are totally up our alley this season!
And why do they rock our world, let me explain:
They compliment the decor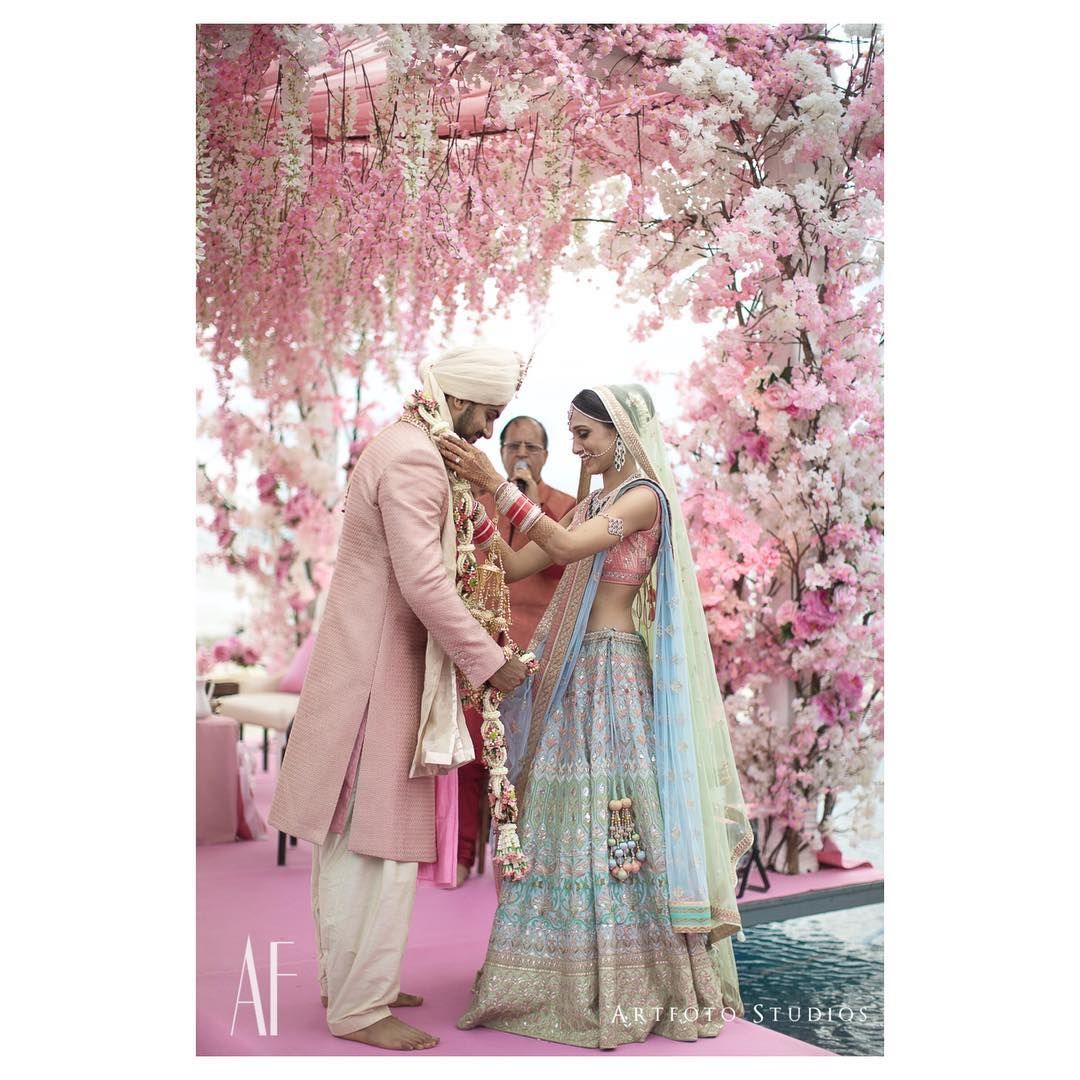 Image via Artfoto Studios★ 5
They're not overwhelming, nor over-the-top - they're just right for the subtle, minimalist decor you have! 
They're great on and off the runway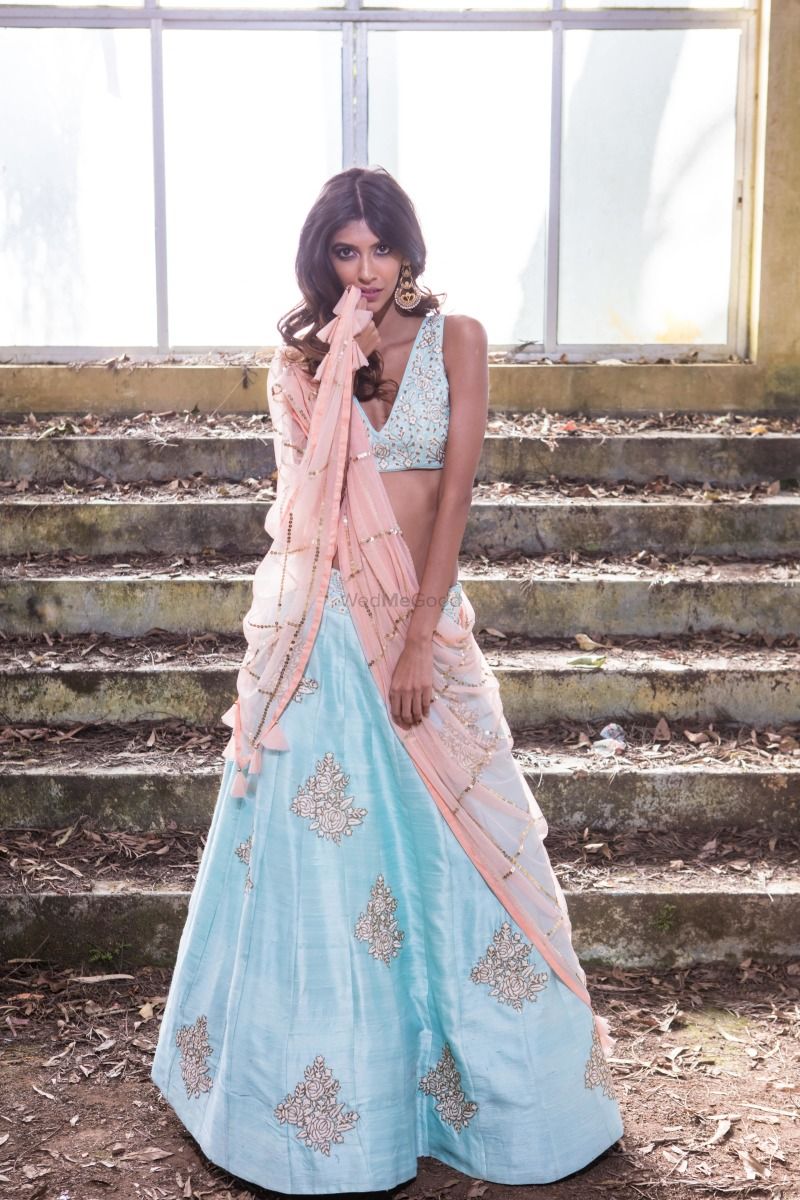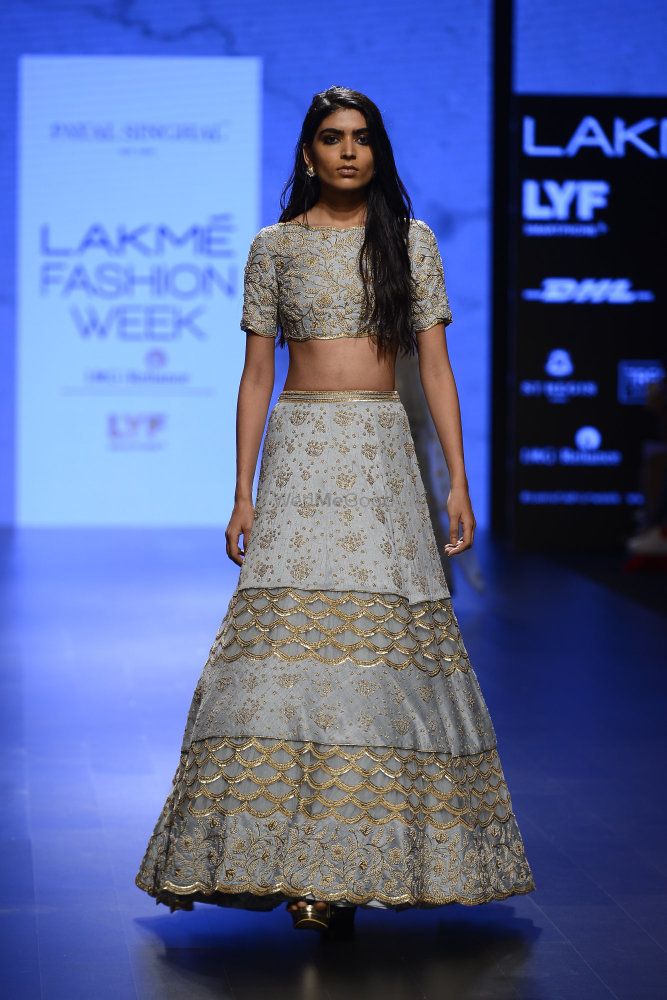 Image via Mishru★ 4.8  & Payal Singhal 
Light blues work so well, especially for a day beach wedding, and combining it with baby or blush pink is one of our fave combinations off late!
They can be used in bits & pieces to add glamour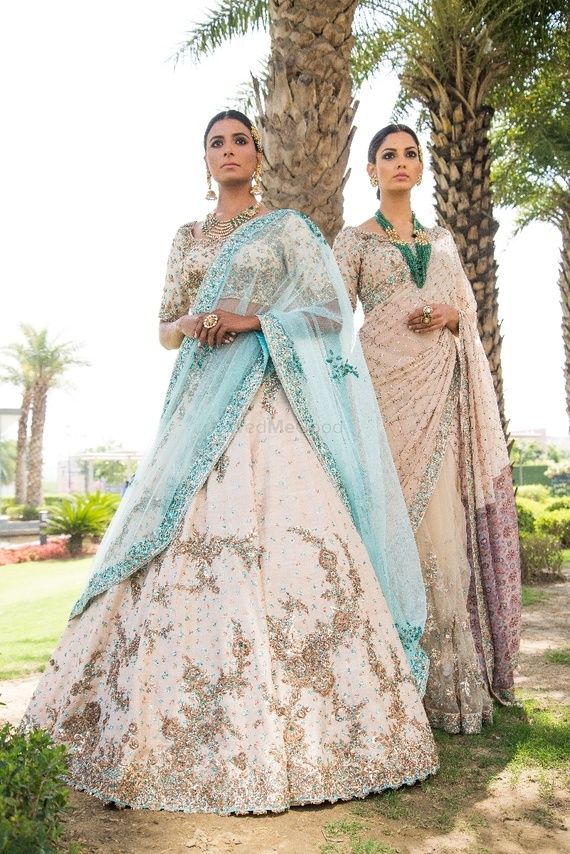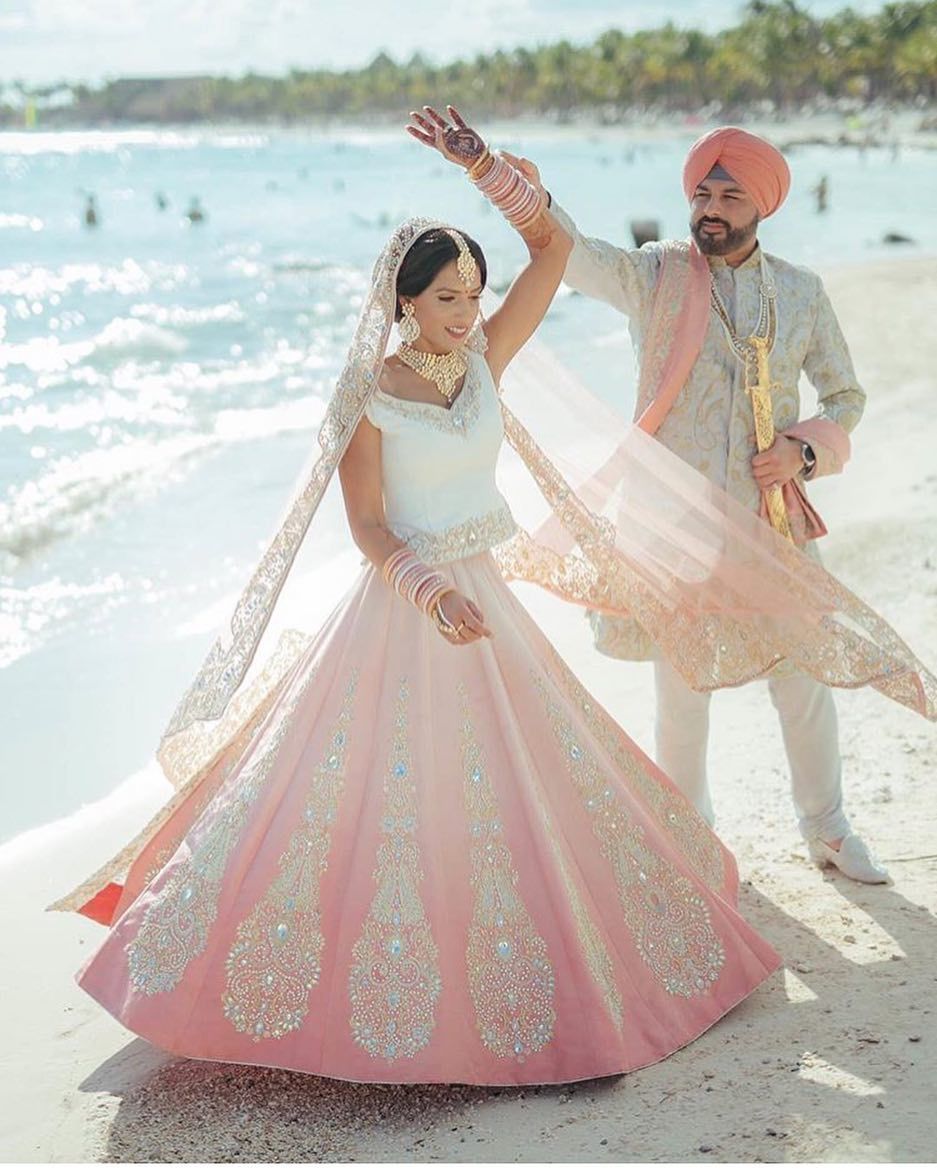 Image via  Dolly J Bridal Collection★ 4.8 ; finepixelstudio
Use it as a dupatta or as a blouse - that's enough for it's magic to work!
They're great in monotone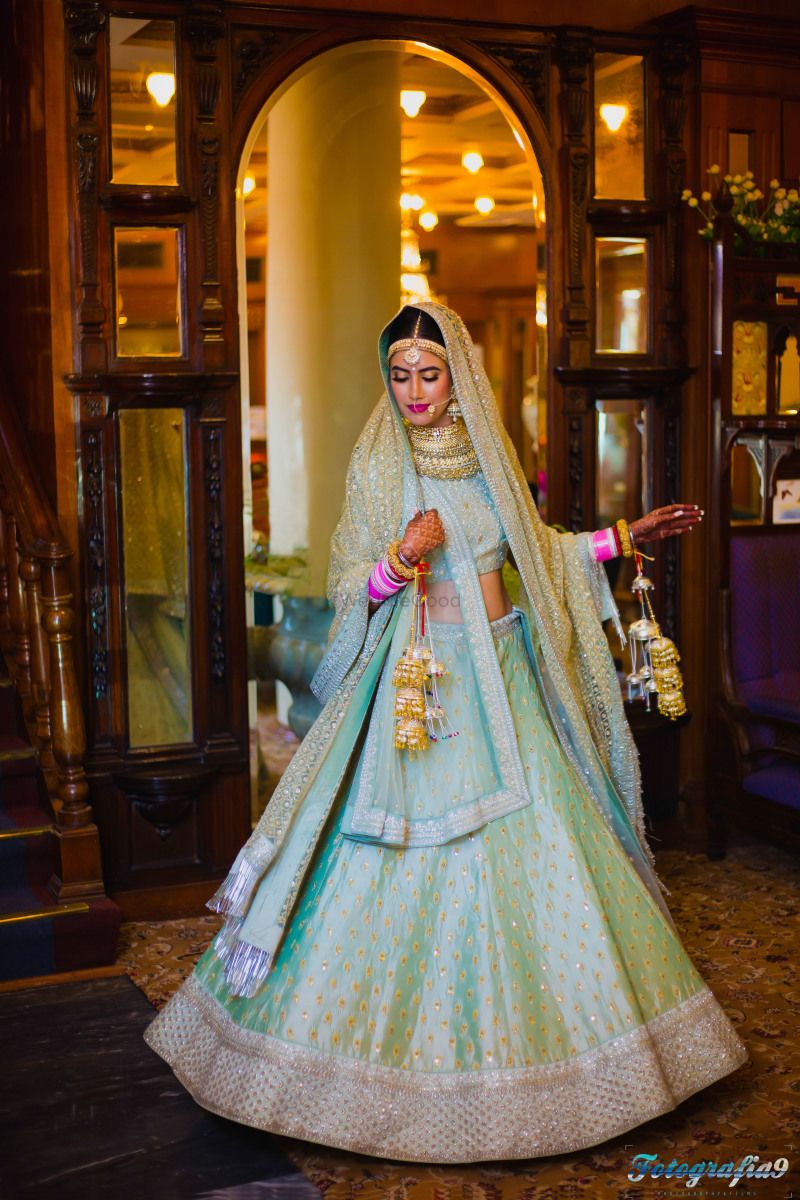 Image via Fotografia9★ 3.9
Just one hue all along - chic and glam!This Tiffany blue lehenga by Sabyasachi also stole our hearts, such a unique hue for a bride!
The paler you go, the better they look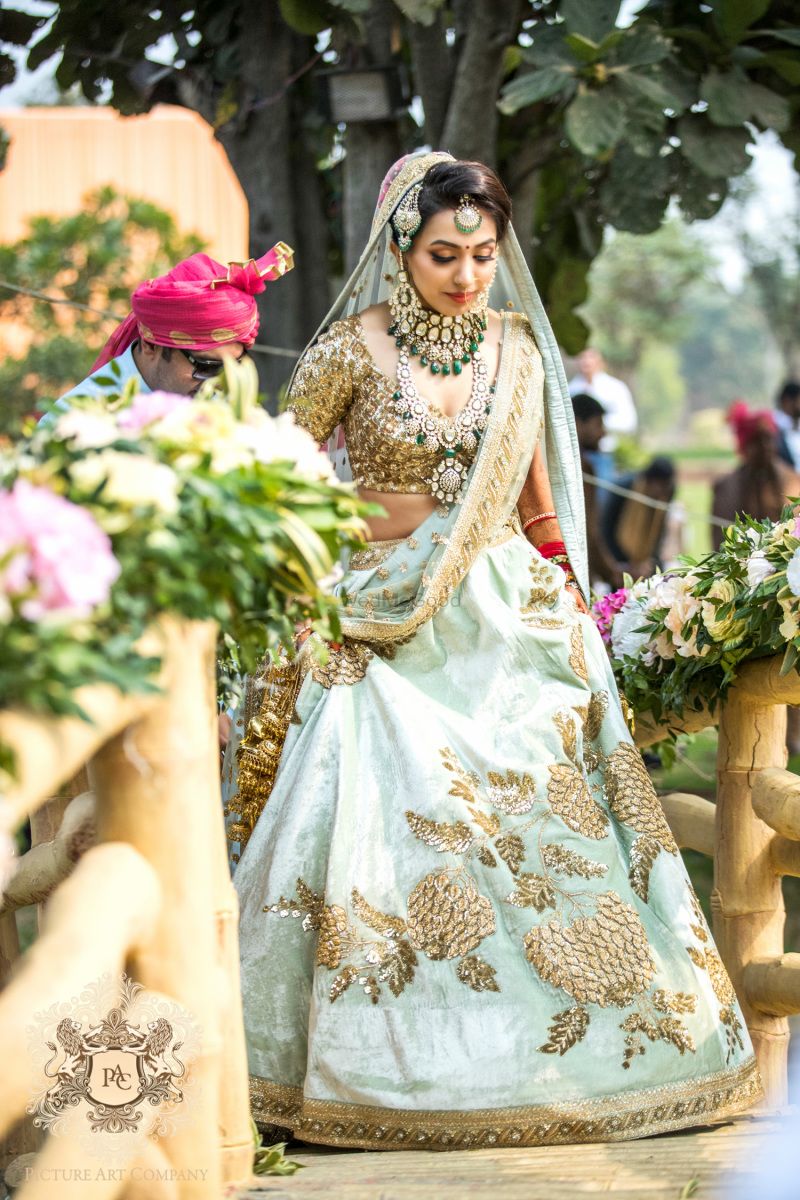 Image via Picture Art Company★ 4.2
The paler, the better actually! It gives a more classy and elegant effect! 
They're bright too when you want them to be!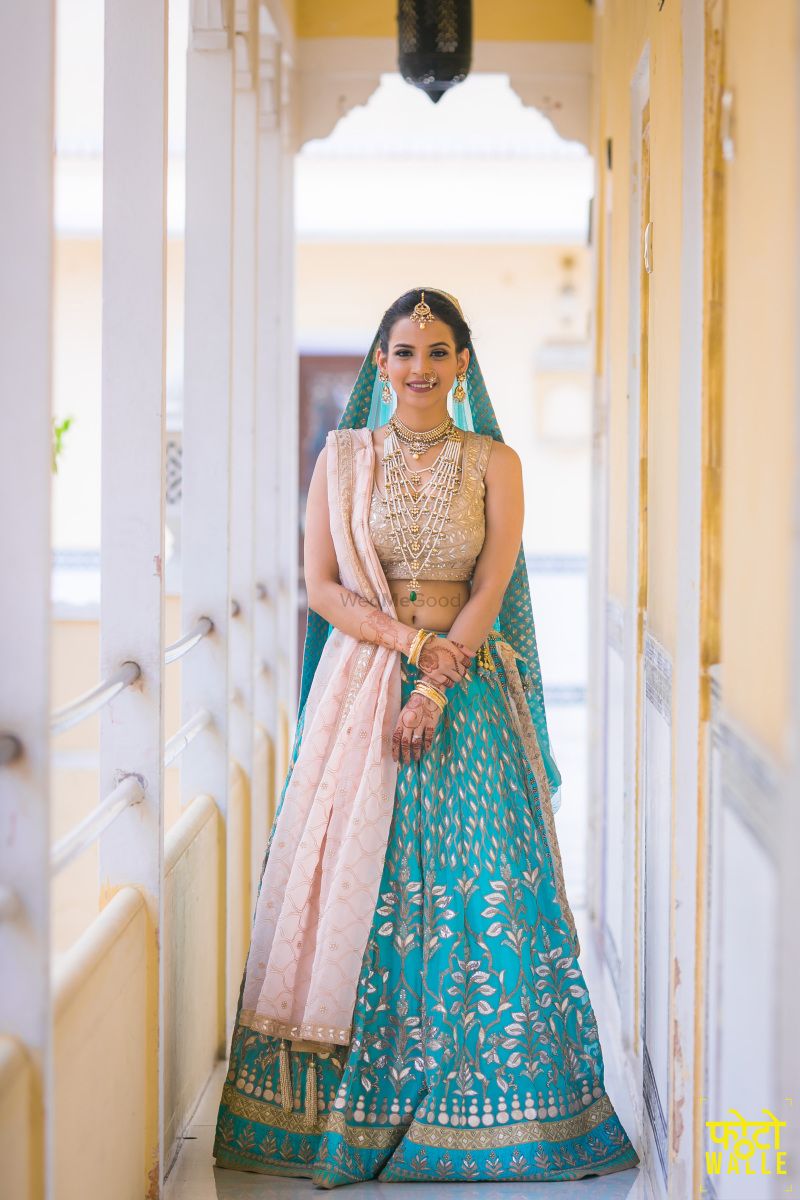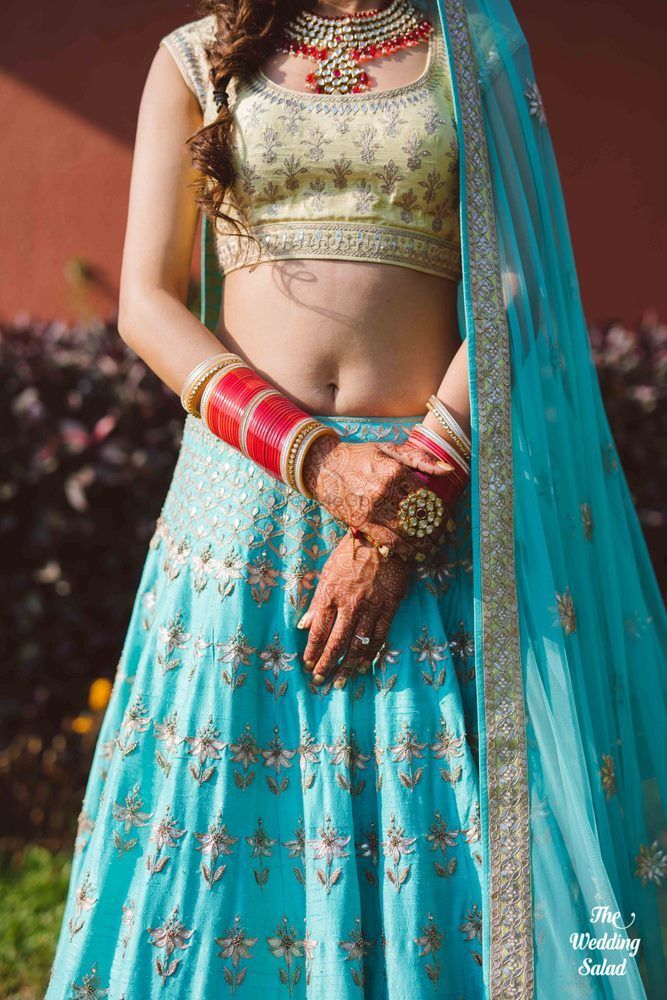 Image via Fotowalle - The Story Folks★ 4.9  and The Wedding Salad★ 4.9
And of course, turquoise has been around for a while, but it's so so fresh on a bride! Really pops!
The self- embroidery or gold embroidery ones rock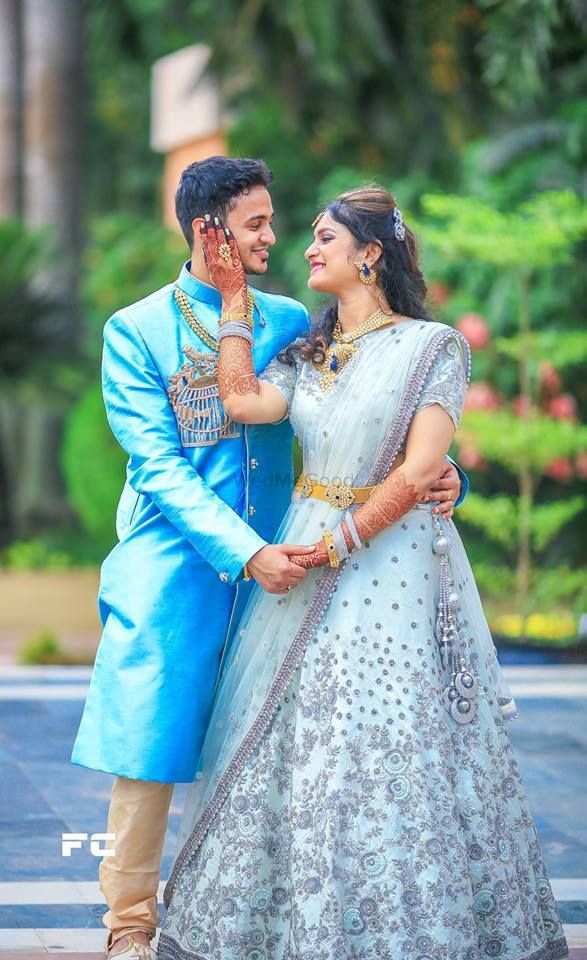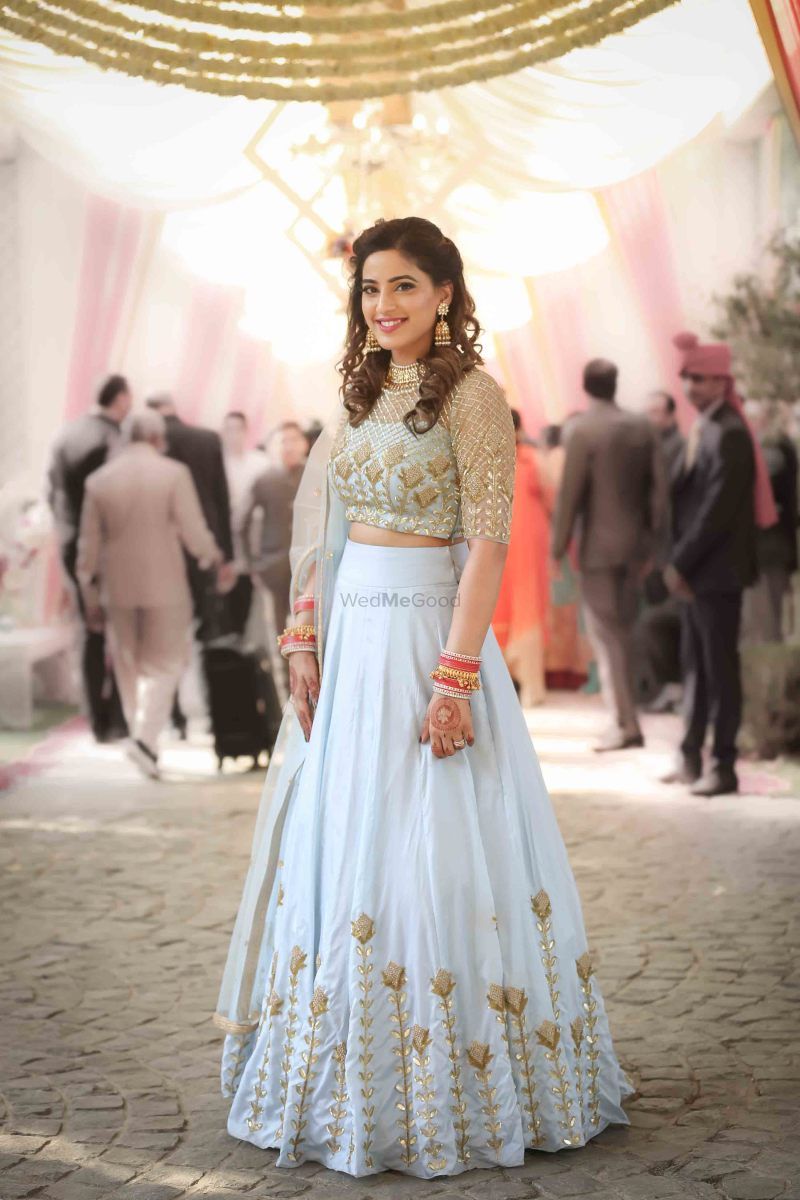 Pic via Frozen in Clicks★ 4.8 ; Happyframes★ 4.9
Choose embroidery that fits in with the colour to make it more punchy. 
Adding accents makes them awesome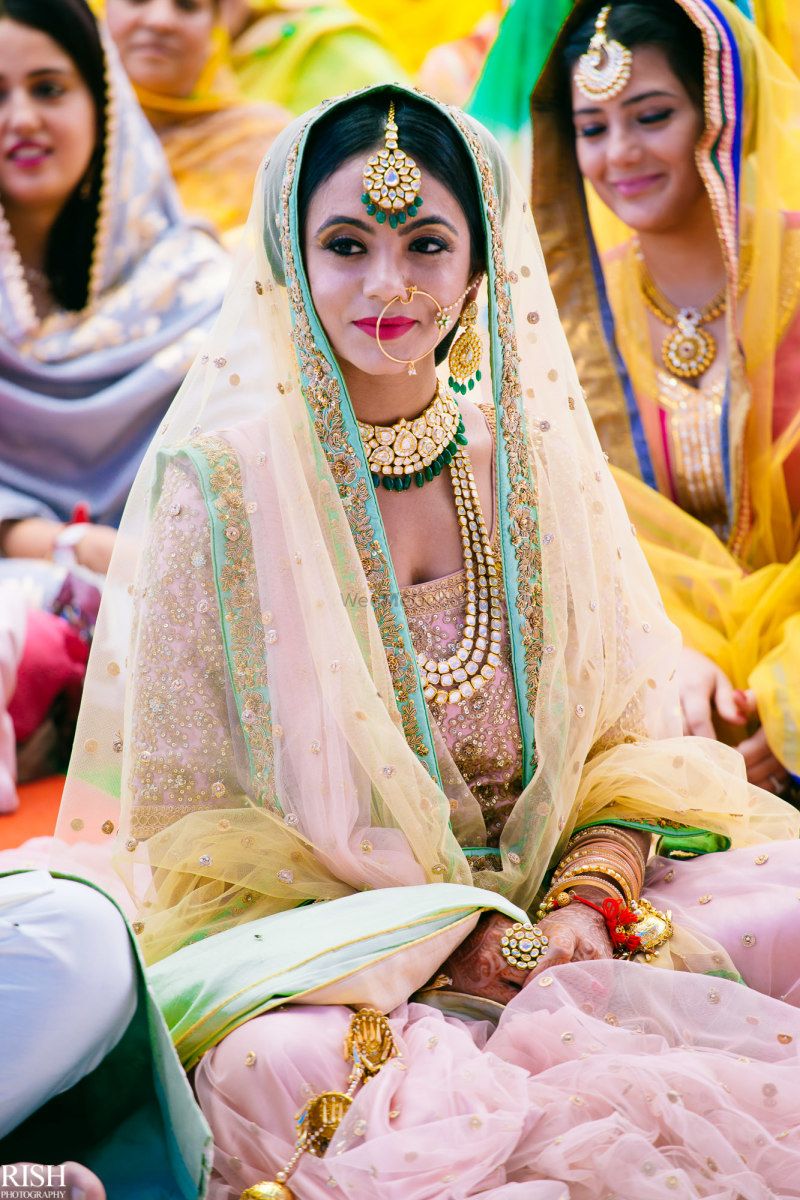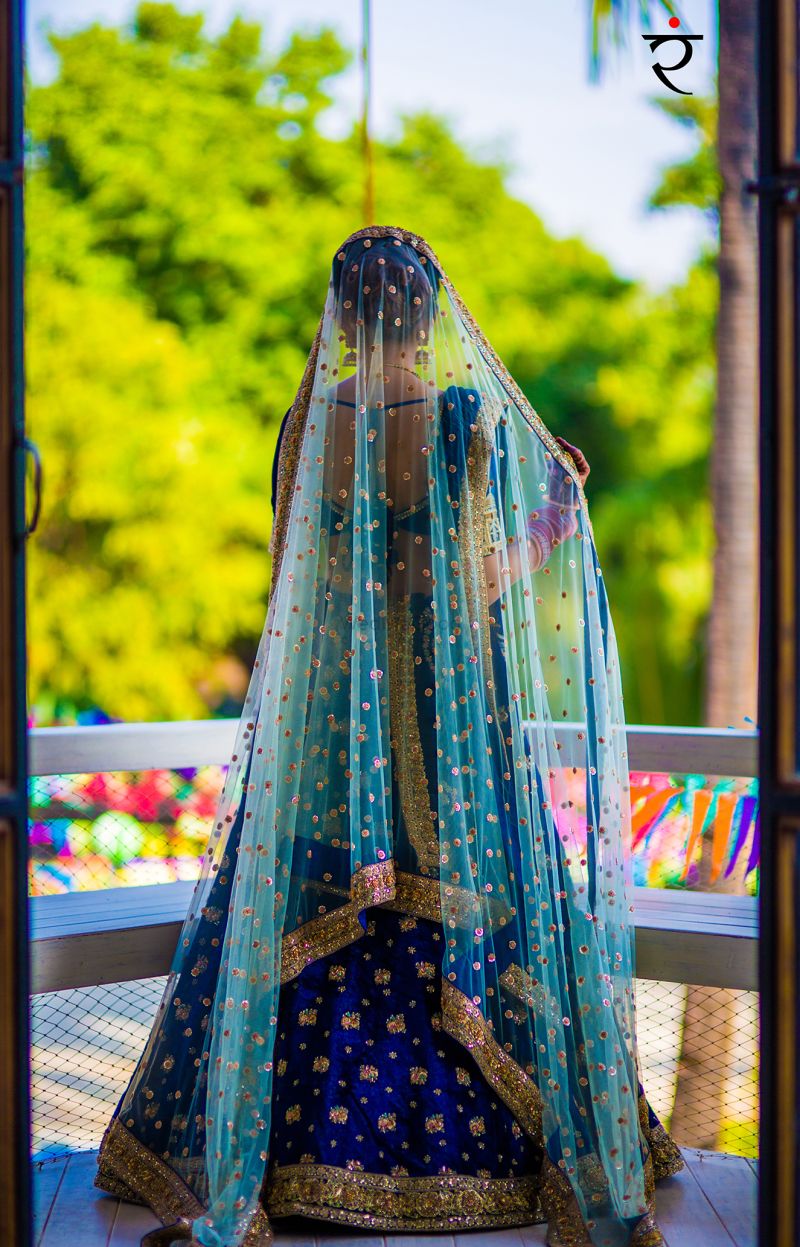 Rish Photography★ 5 ; Rangresa Pictures★ 4.9
Use it on a dupatta to add contrast or on the borders to make a point! 
Using them interestingly, makes them even better!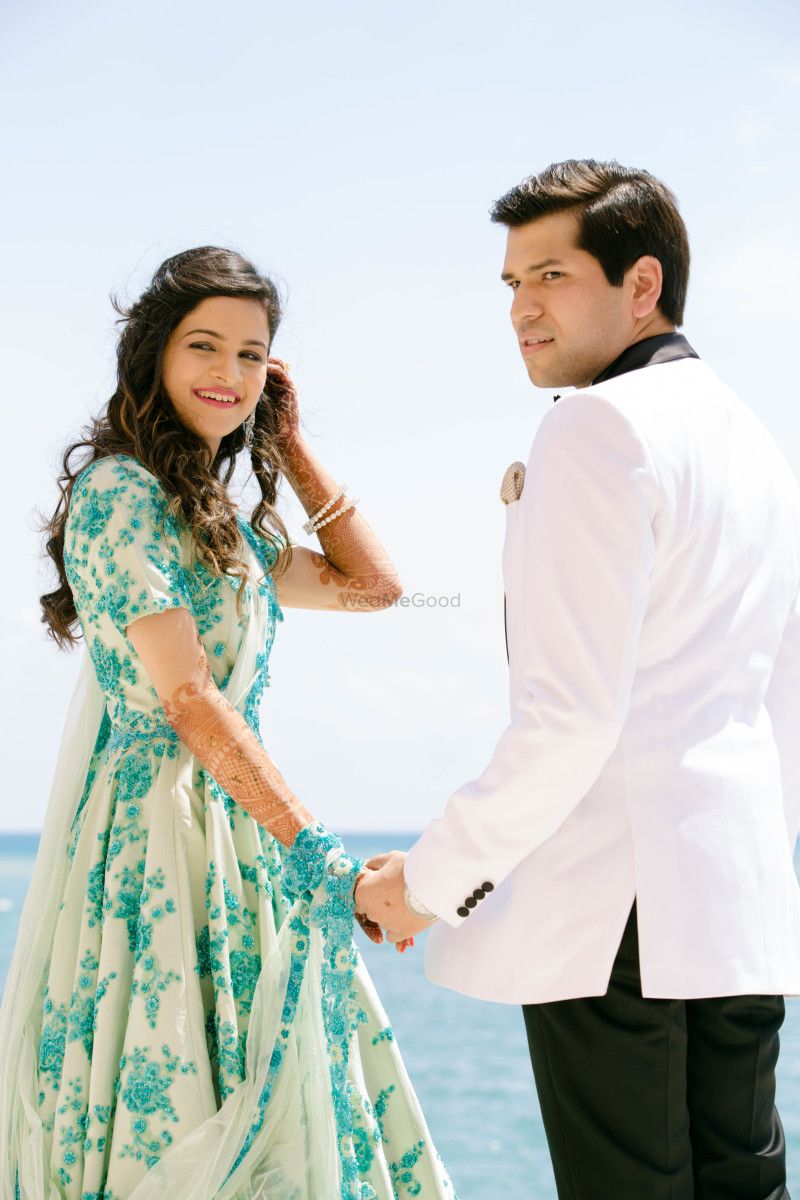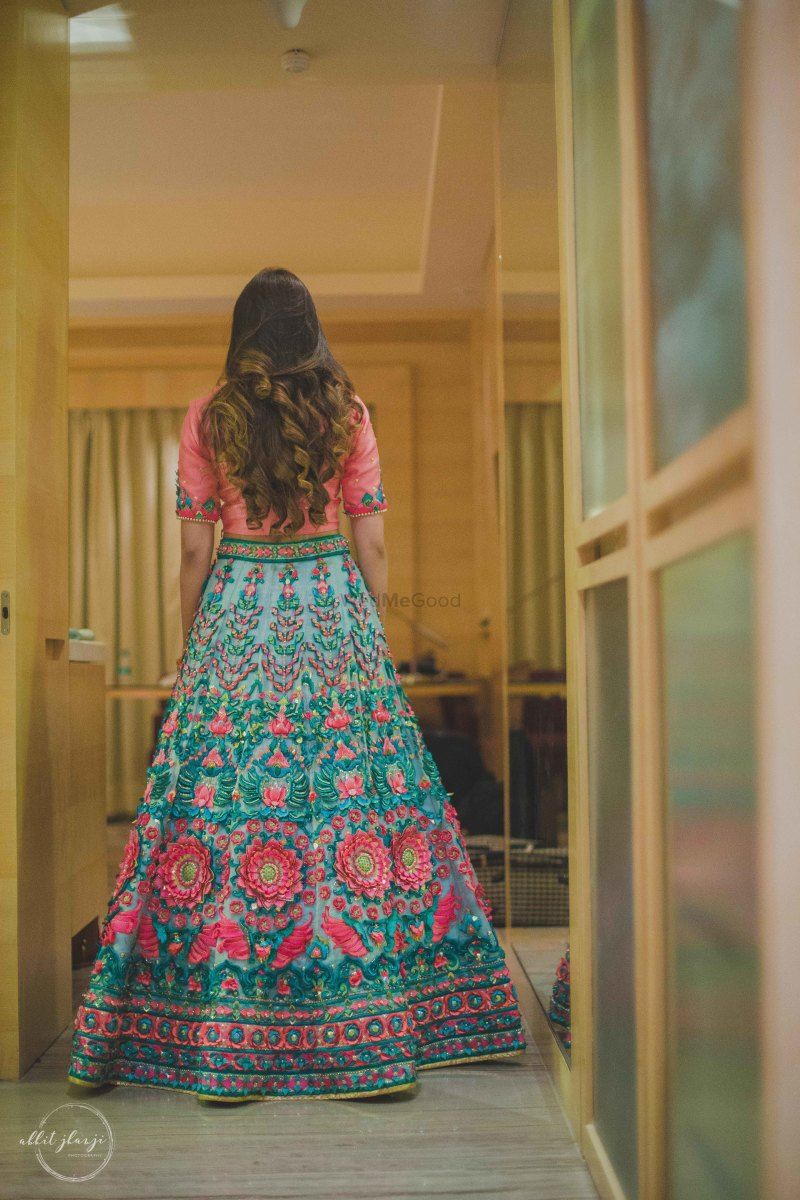 Pic via Sunny Singh Photography & Films★ 1.5 ; Abhit Jhanji Photography★ 4.9
As embroidery on a white lehengas or mixed with other hues to create a whole new silhouette. 
 This hue is just too cool for school!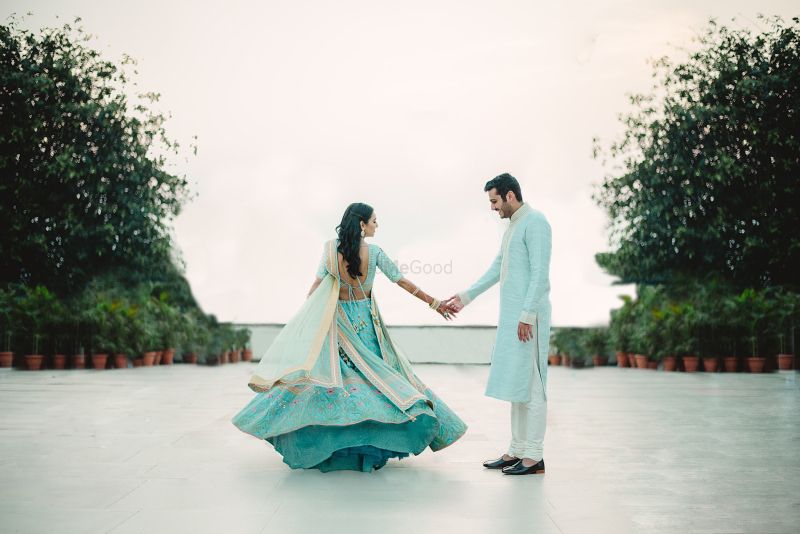 So, would you consider light blue for your wedding?