We Took Rs 500 To 7 Instagram Stores To Find You The Perfect Mehendi Favours!
BY Sakshi | 05 May, 2018 | 6603 views | 2 min read
Mehendi favours are easy peasy breezy little gifts which you can give to every girl or lady who comes to attend your function! Instagram stores are a great place to shop for your Mehendi favours, as they not just offer a great variety, but amazing prices too! So we pinged 5 Instagram stores to tell us what they could give us within a budget of Rs 500, and we love the stuff they offered- so much value for money!
Brocade Silk Boxes & Gota Potlis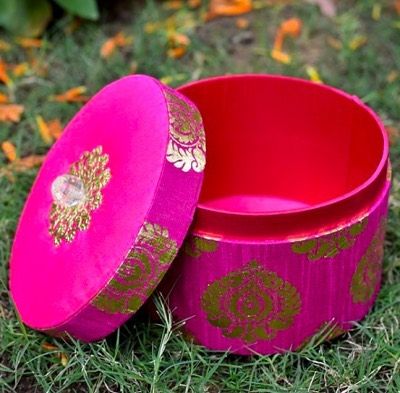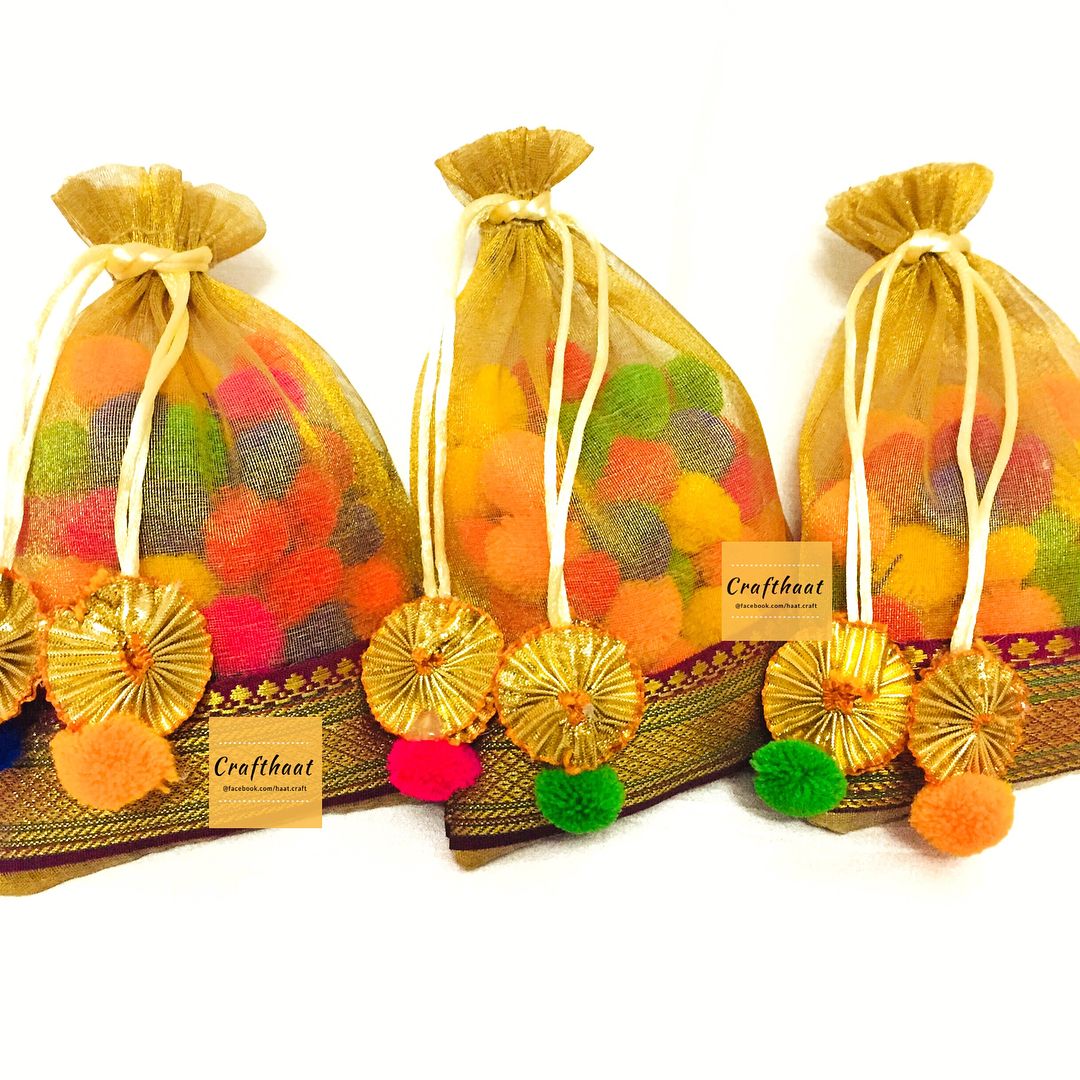 Gota Potli and Brocade Silk Box for under Rs 300/-
Buy them from Crafthaat. 
Mobile Silk Pouches & Leheriya Photoframes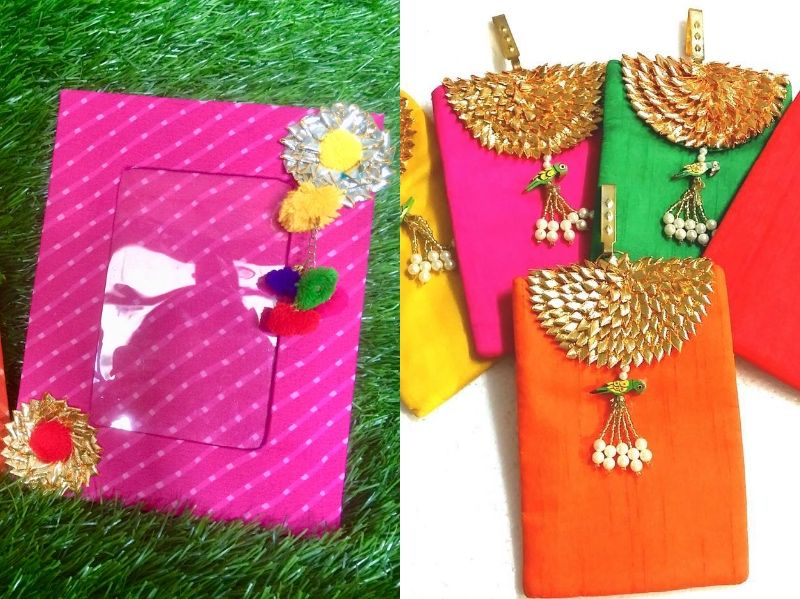 Mobile pouches for Rs 200 each. 
Buy them from adiragofficial. 
Cute Sunglass Covers From Organice It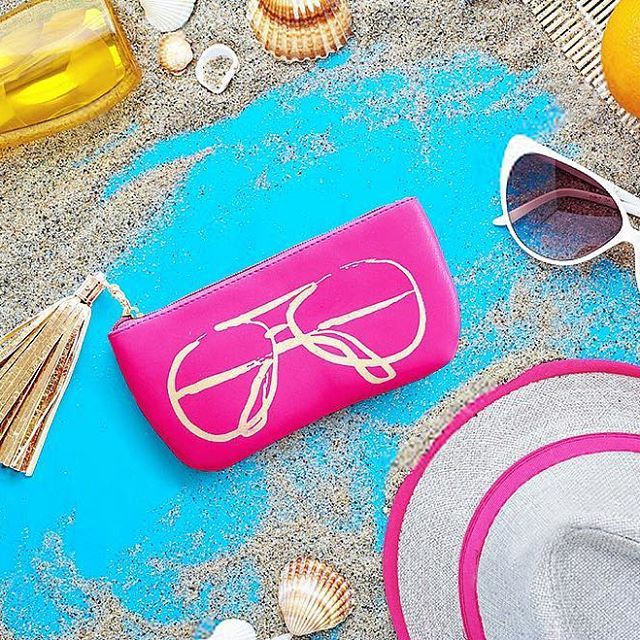 We stretched the budget for this one, but only because its so damn cute.
Price: Rs 599/-
From Organice It
These Cute Hair Pins and Bangles from amimanejewellery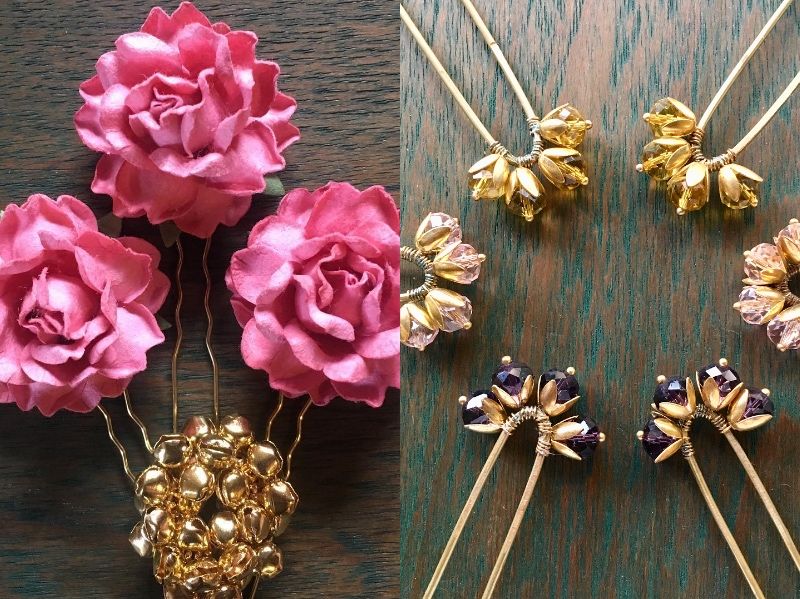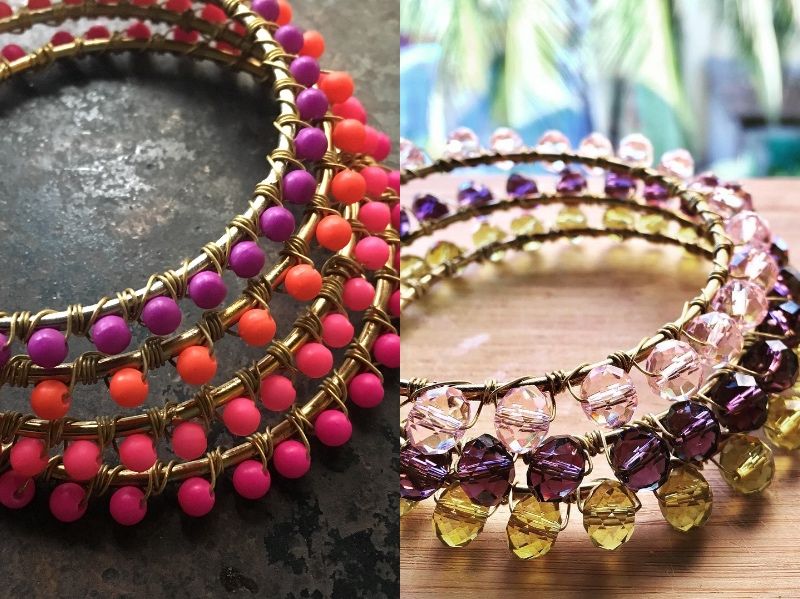 The Rosette pins are for Rs 150 each and the Tulip pins on the right are for Rs 300 each (bulk order). The wire wrapped and crystal bangles are for Rs 150 each. 
Buy them on Instagram from amimanejewellery.
Lapel Pins For The Boys & A Ring For The Girls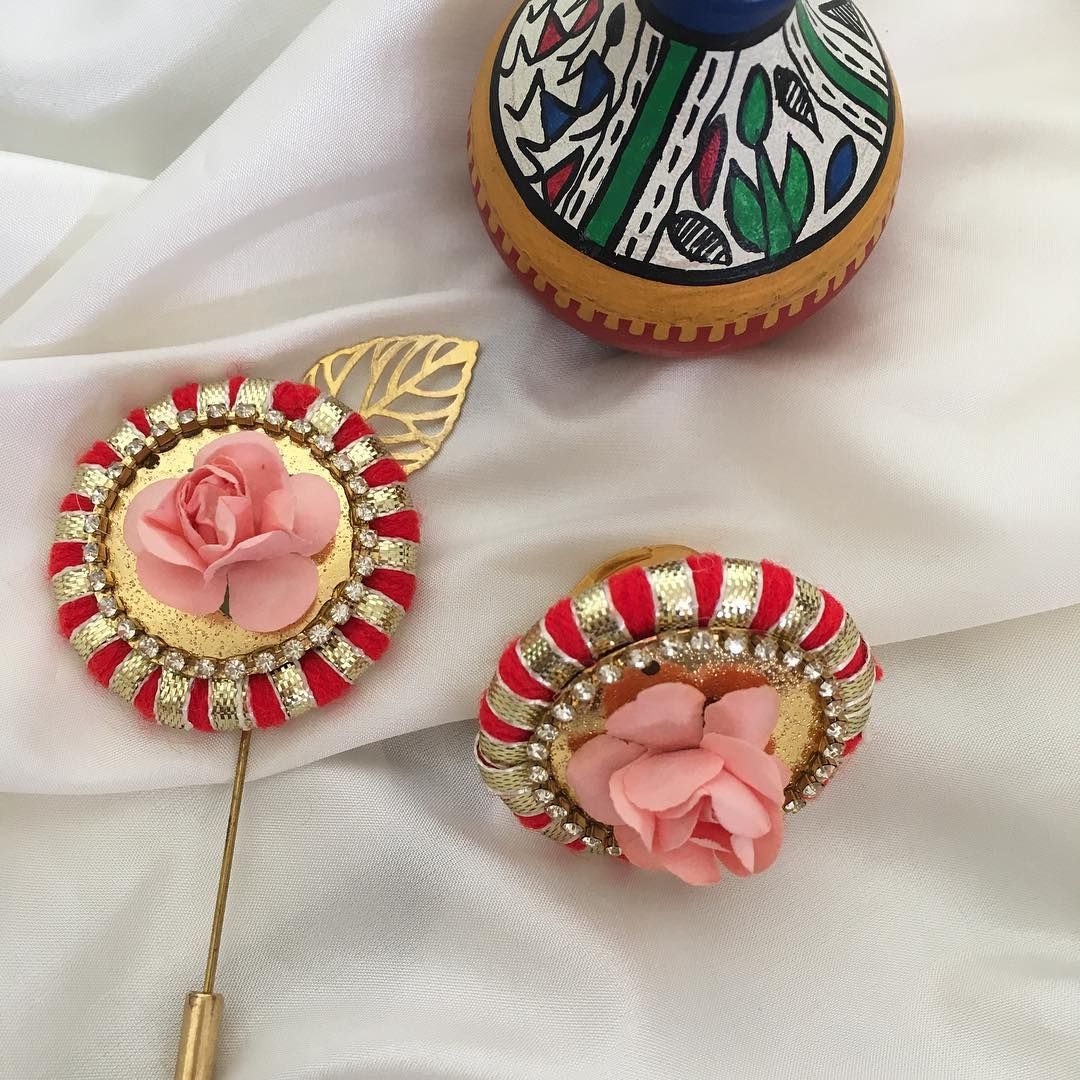 We love the idea of even giving your brother something and having lapel pins for the boys and coordinated rings for the girls is such a great idea.
Price: Under Rs 500
Buy it from Araa Jewellery
Personalised pouch with goodies, Hand Corsages & Maangtikkas from wedding_lounge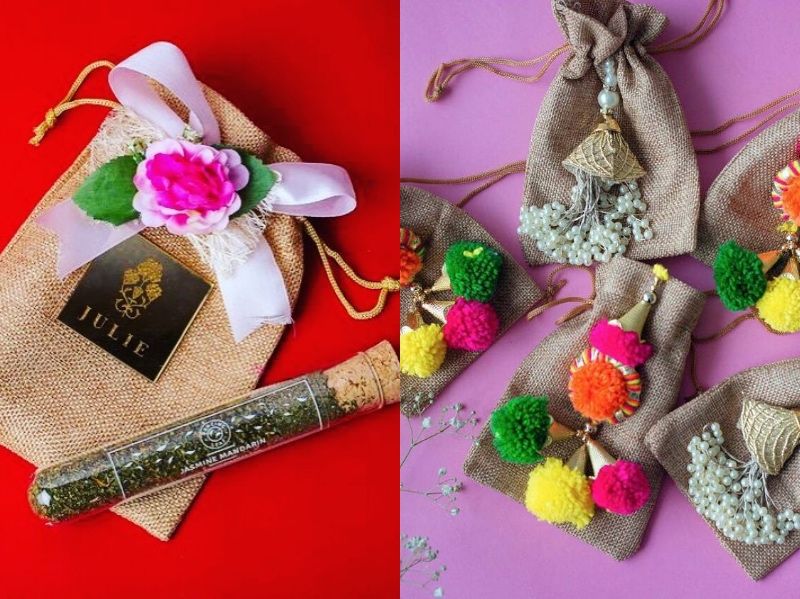 Personalised pouch with loose tea or mukhwas for Rs 275, Vintage potlis with honey / bath salts inside for Rs 175 each, hand corsages for Rs 200 each.
Buy them on Instagram from wedding_lounge.
Gota Tassel Bangle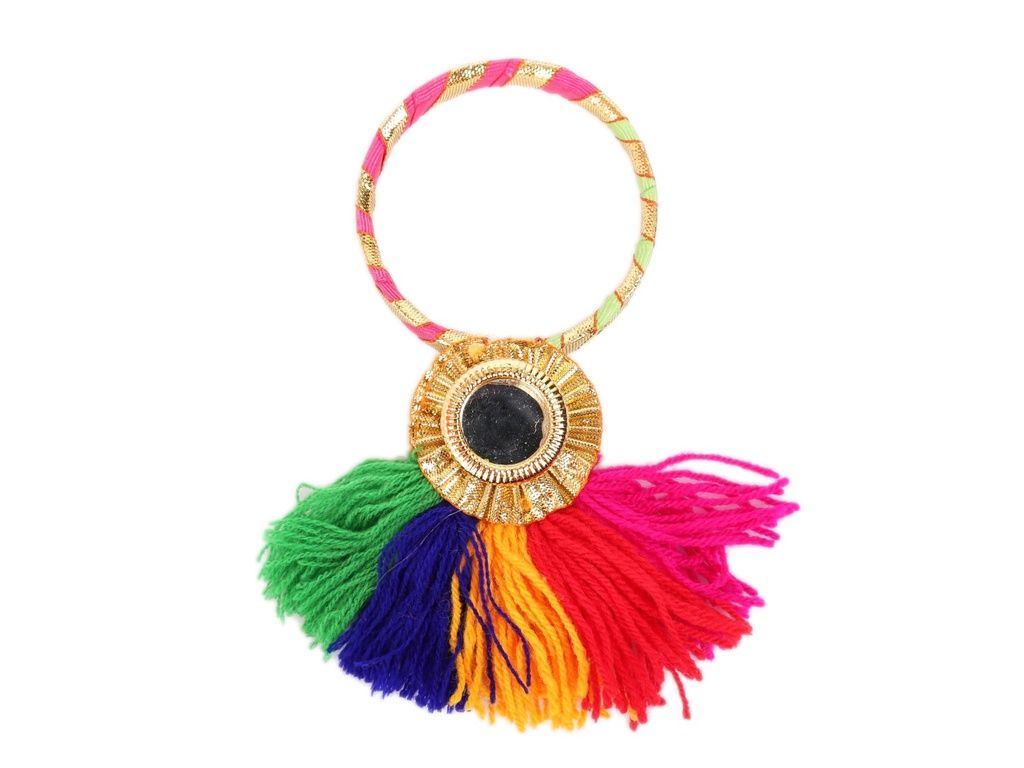 Get a Gota tassel bangle for about Rs 400/-. You can also browse some of her other collection -While the dry rings are for Rs 200 each, gota ones are for Rs 75. The boutonniere and hair clips are for Rs 300 each.
Buy them from floralartbysrishti
These customised potlis with knick-knacks from twomadgirlss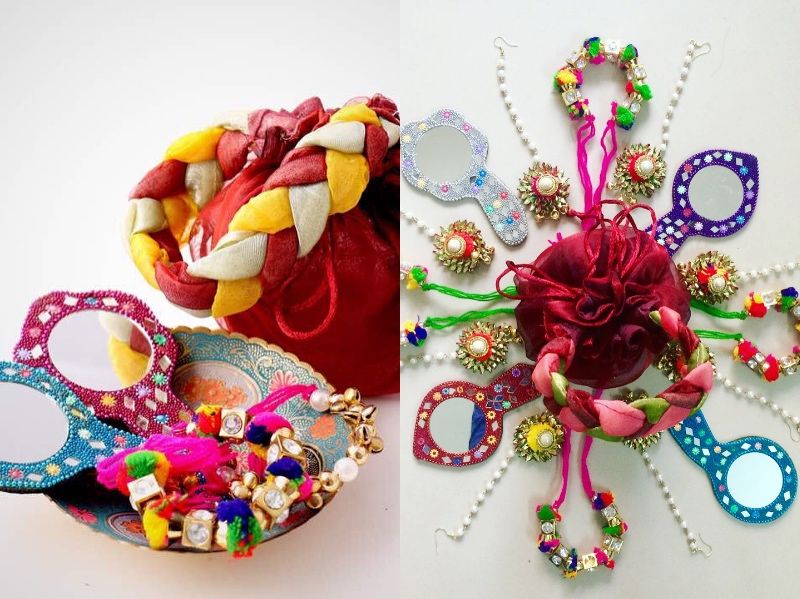 The kit contains: A pair of pompom bangles, mangteeka and a beautifully studded hand mirror. All of this packed in an elegant silk potli and tied together with a customised thank you tag! They cost Rs 150 each. 
Buy it from twomadgirlss
ALSO READ: This Bride Gave Away 9 Super Creative Favours on Her Wedding..