#WinterSpecial: Things To Give With Your Wedding Invites To Your Guests
BY Anupriya | 02 Dec, 2019 | 2365 views | 3 min read
Expecting it to be those same old, mithai ka dabbas, hampers and dry fruit mixtures? Then let us prick the bubble for you! With so much happening around the wedding scene; gifting your guests something seasonal, useful yet exotic has become the new fad. And since it's winters, you obviously gotta offer your homies something cozy, comforting, or anything that keeps them toasty. So, we've enlisted for you a few options that you can consider as ultimate accompaniments to give away with your wedding invites. Be it edible or non-edible, we've pretty much covered it all. Scroll through and pin the ones you find the most suitable!
Coffee Mugs with assorted coffee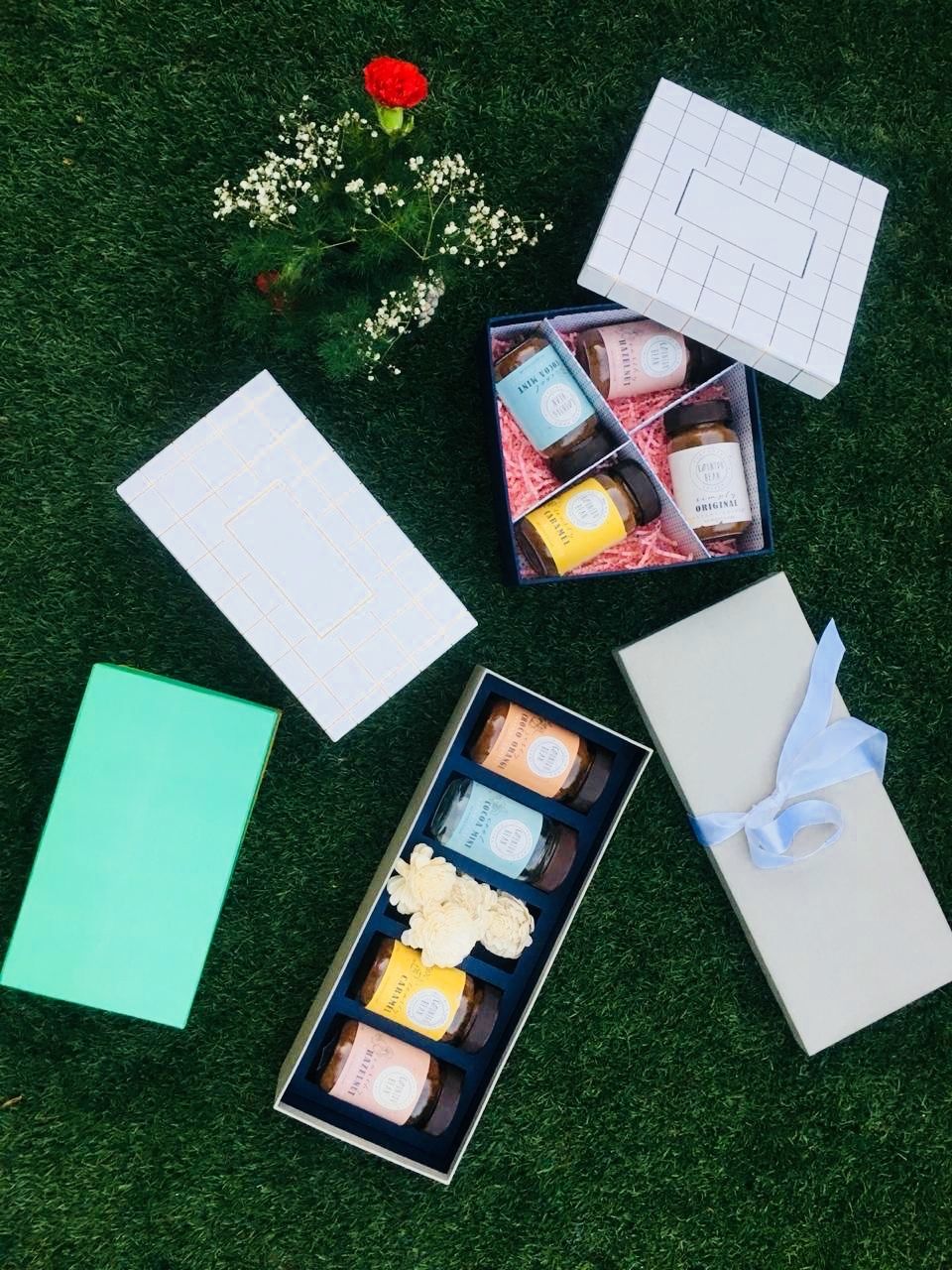 Image Via Country Bean Coffee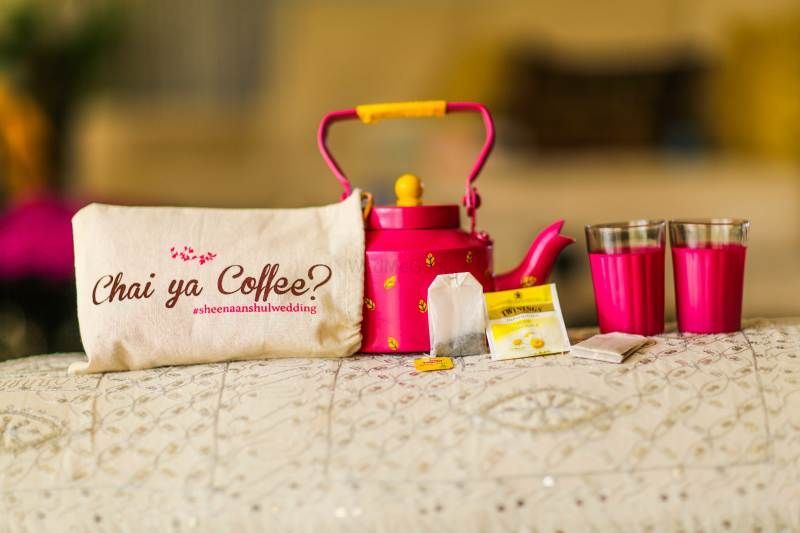 Image via Design Tuk Tuk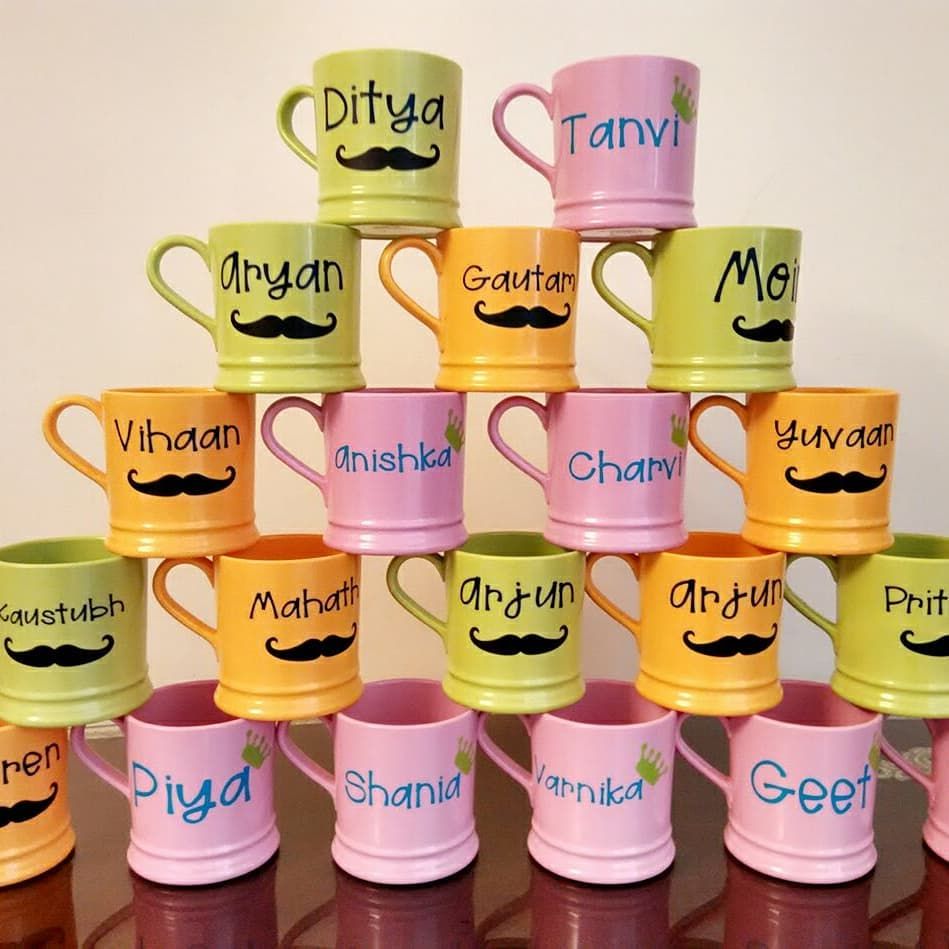 Image Via Happiness Trunk★ 4.6
Pick a nice, cute packaging and stuff 'em precious coffee grounds in it. Also, you can pair it along with coffee mugs that have your initials monogrammed.
Miniature champagne & rum bottles with personalised flasks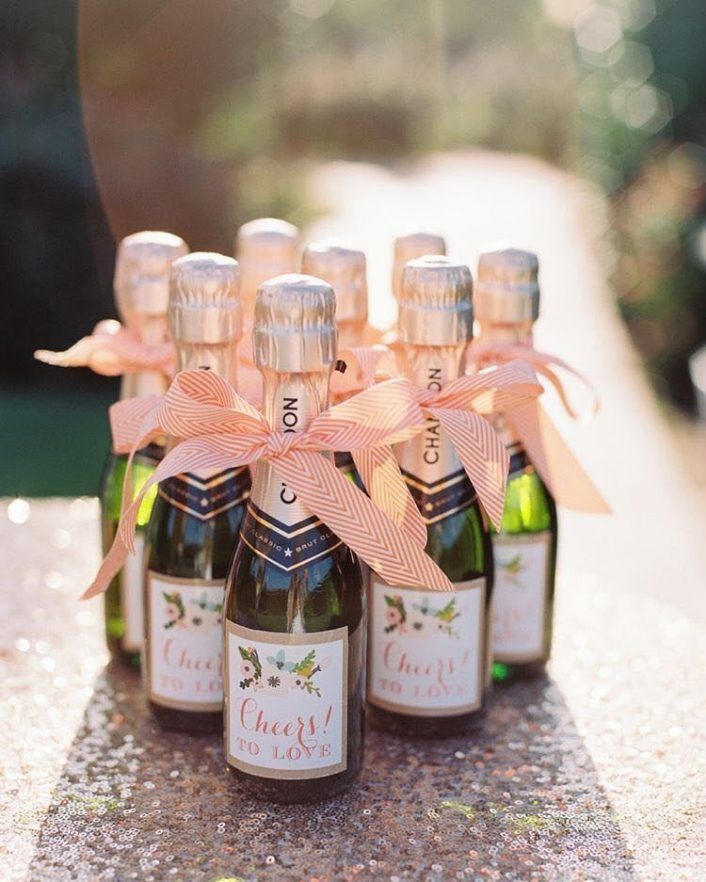 Image Via Wedding_lounge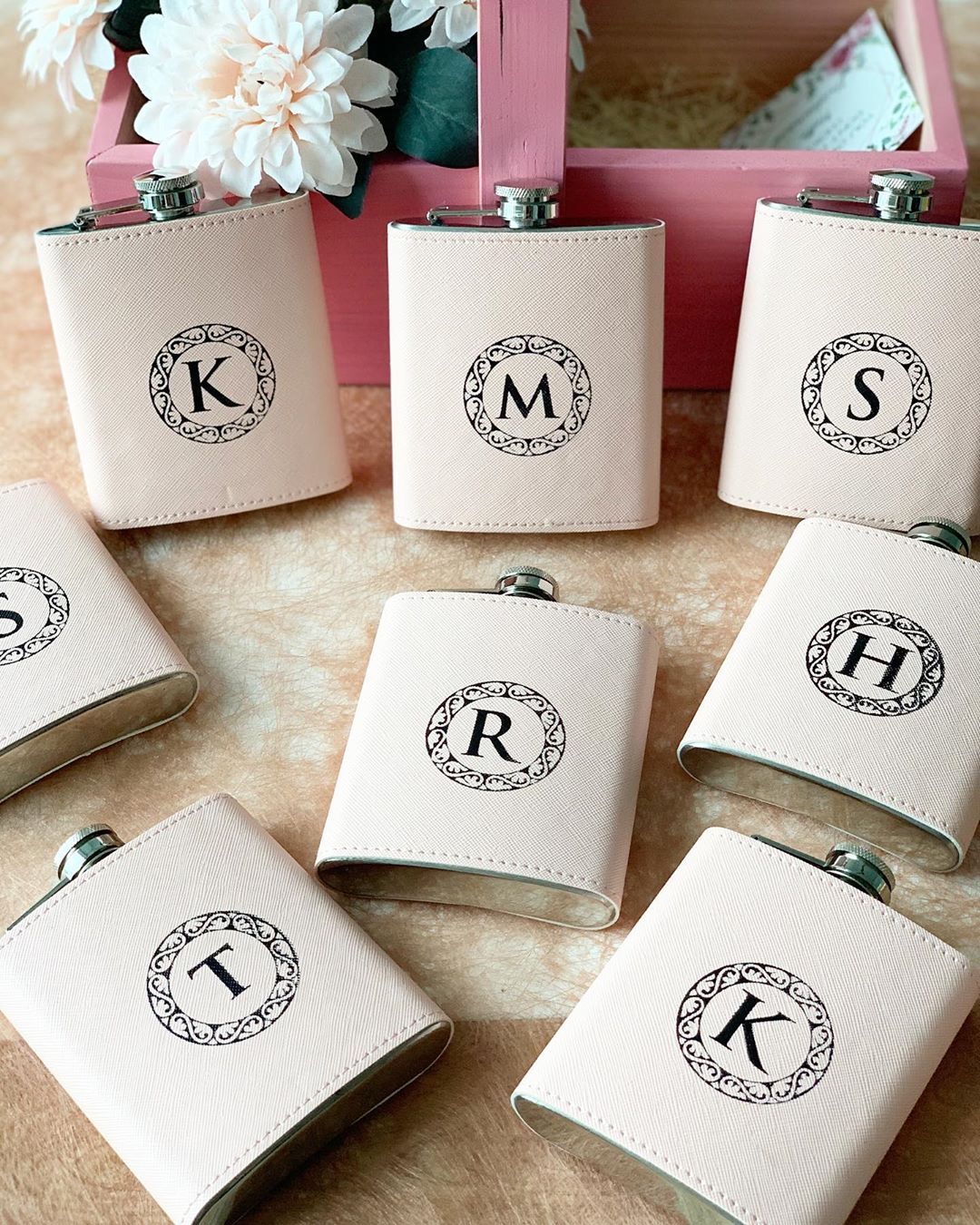 Image Via Wedding_lounge
Talk about winter wedding favours and these cutesy, mini champagne bottles & alcohol miniatures had to be in our list! 
Thermoses or Tumblers to keep things warm!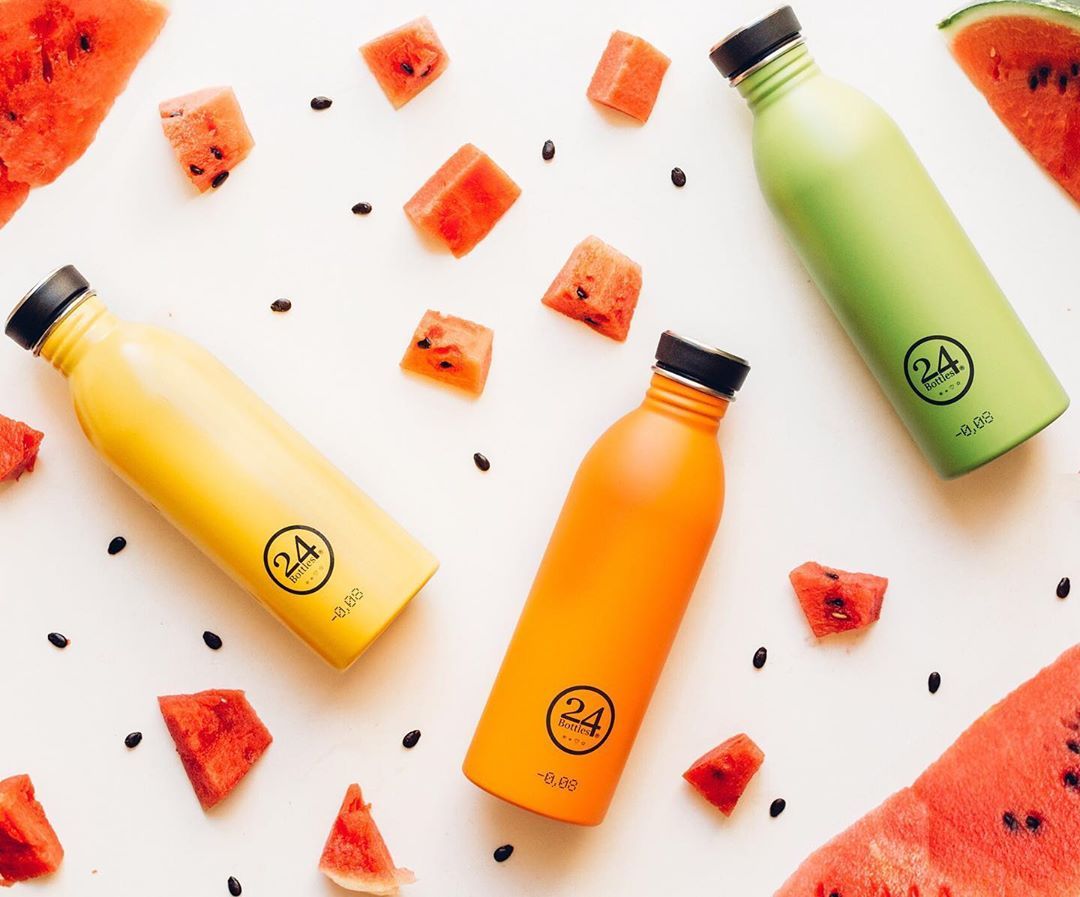 Image Via Modern Quests
Want to gift something meaningful? Look nowhere else and cart these thermoses & tumblers that your guests can use to fill in their favorite beverage. Quite Useful! You can even add honey sachets alongside.
Maple Syrup & Handmade Jams packed in mini jars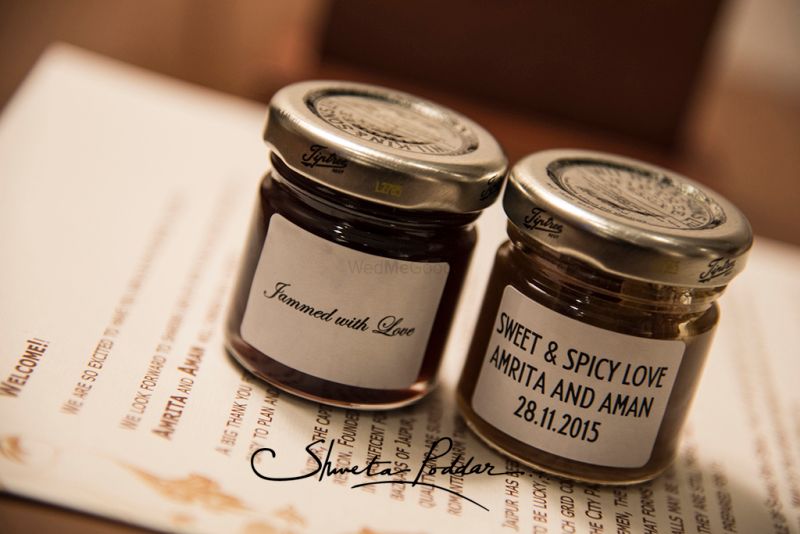 Image via Shweta Poddar Weddings
After cookies, cakes and caramelized popcorns in a jar, Maple syrup & handmade jams poured & packed in mini mason jars is a thing to fancy!
Scented Candles & Votives? A big yes!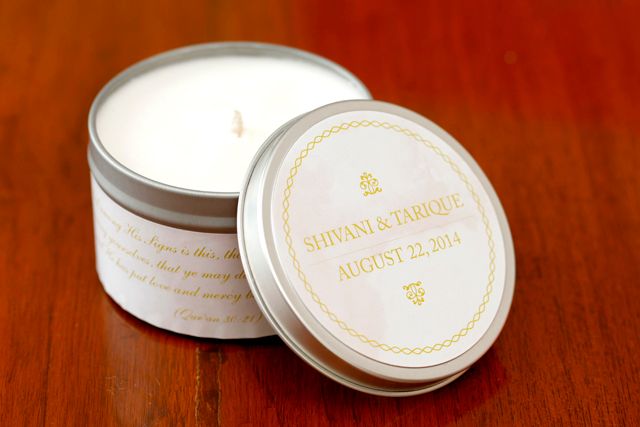 Image Via Niana
Scented Candles as wedding favours with your invites are a super-duper hit. They're almost everyone's favorite and can give yours guests
A bunch of Chocolate Dipped Pretzel Sticks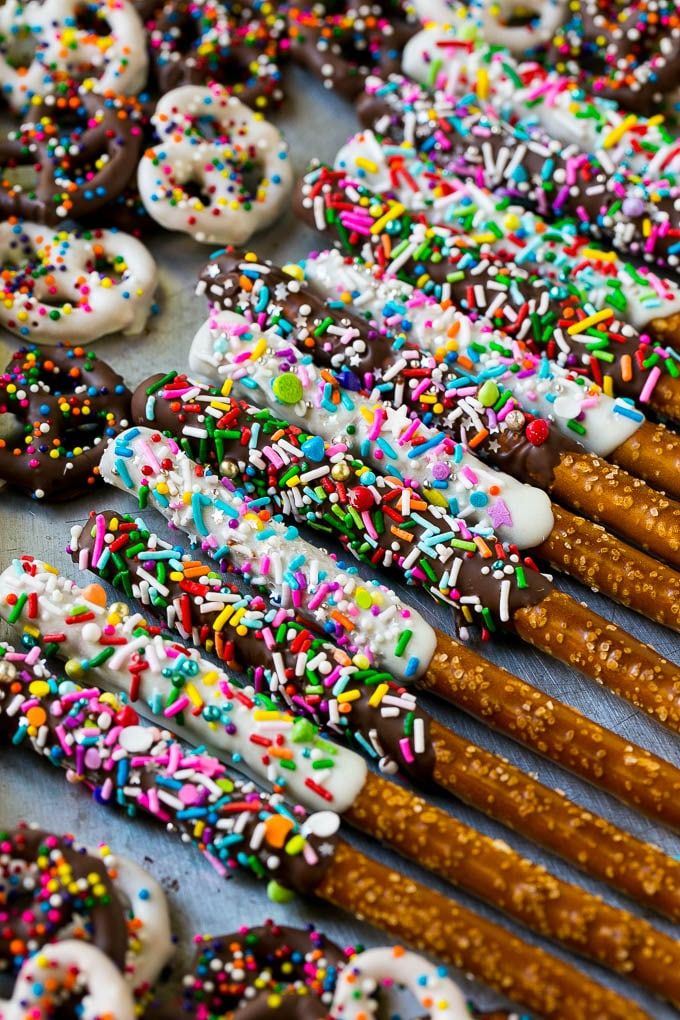 Image Via Pinterest
And here's something for all the chocoholics! These sweet and salty chocolate dipped rods are freakin' amazing. Get them packed for your guests rn!
Frosted cookies & macaroons are making the most noise!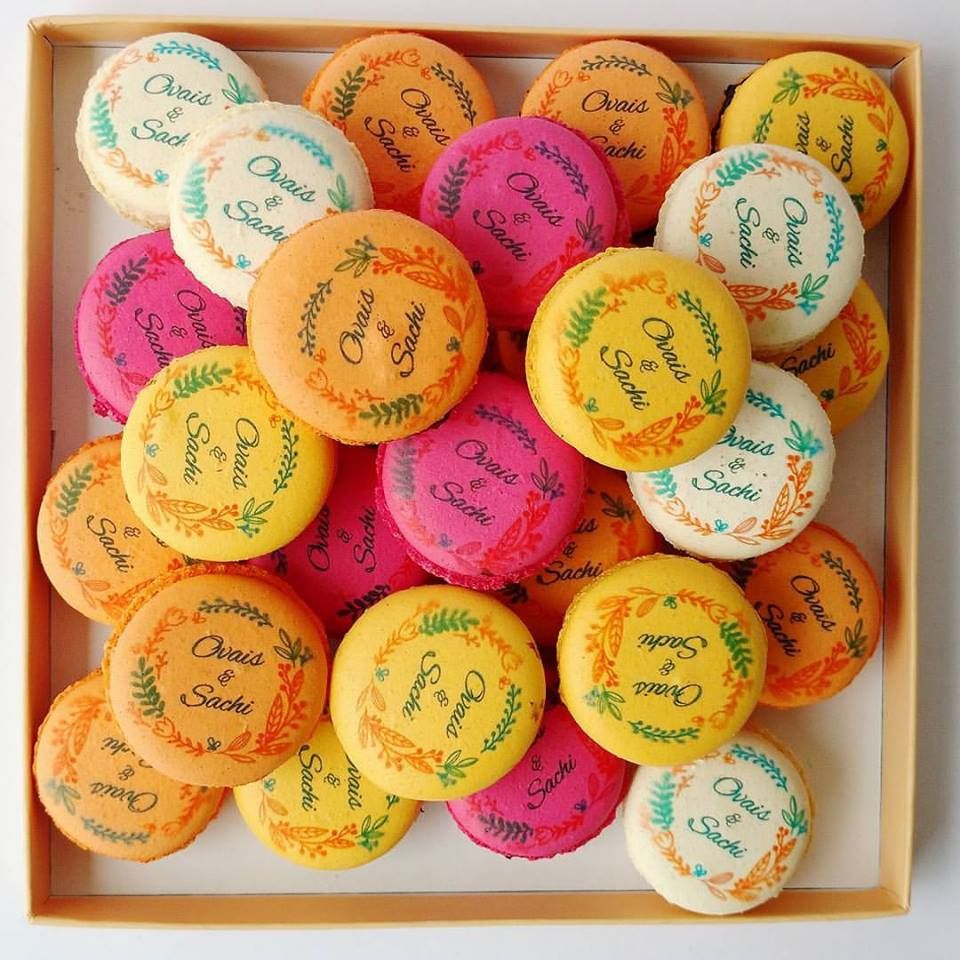 Image Via Amazeology India
Ditch those motichoor ke laddoos & pinnis over these frosted cookies and macaroons that look super scrumptious.
How about Hot Chocolate Sachets?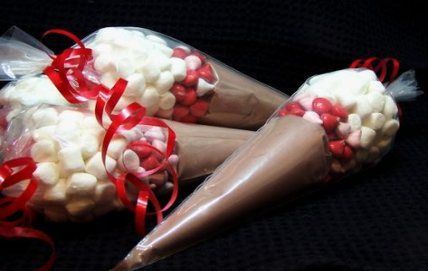 Image Via Pinterest
Who says no to hot cocoa? It's too good to be ignored. And just the kind of guilty pleasure your guests would love to indulge in!
Fuzzy Mufflers and Stoles can make great favours too!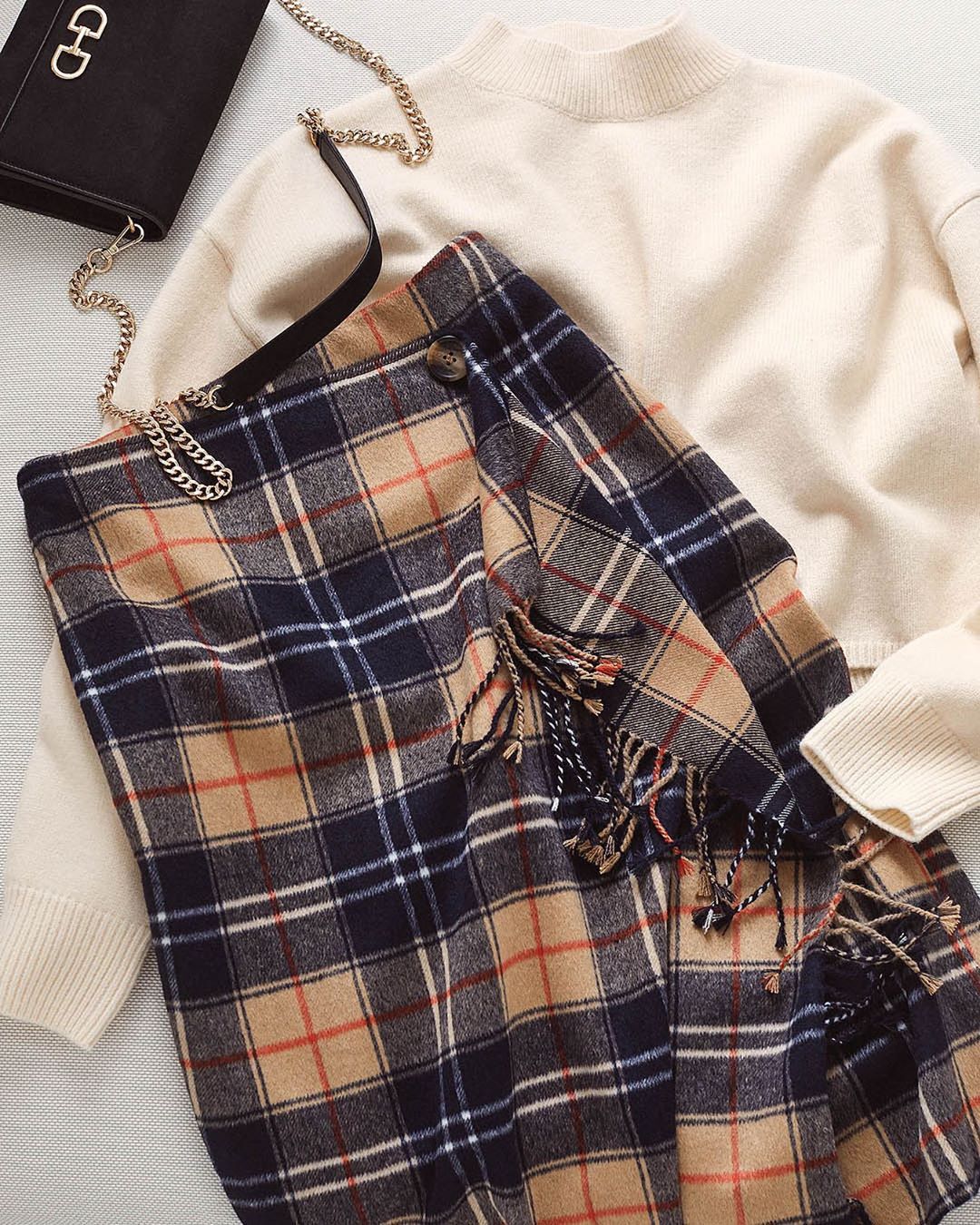 Image Via H&M
What better than giving something that secures a special place in your guests' closet? Your guests will definitely fall for these soft and furry stoles.
Exotic Soup Mixes to treat their taste buds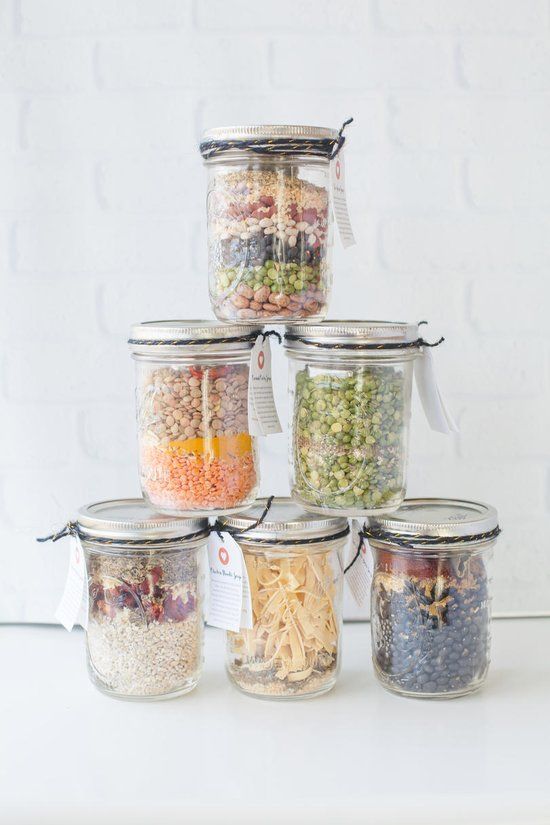 Image Via Pinterest
Did you know you could offer exotic soup mixes as an accompaniment with your wedding invite? Well, we didn't either until we came across this sweet packaging.
Found something useful? Tell us what you are planning to gift your guests in the comments.