Best Venues In Mumbai To Celebrate Your Reception Party!
BY Apoorva | 07 Aug, 2018 | 524 views | 4 min read
Even though Mumbai venues may not have endless lawns and gardens like Delhi venues, they have stunning sea facing properties along with stunning banquets for your reception parties! Dance the night away under the stars at these stunning Mumbai venues.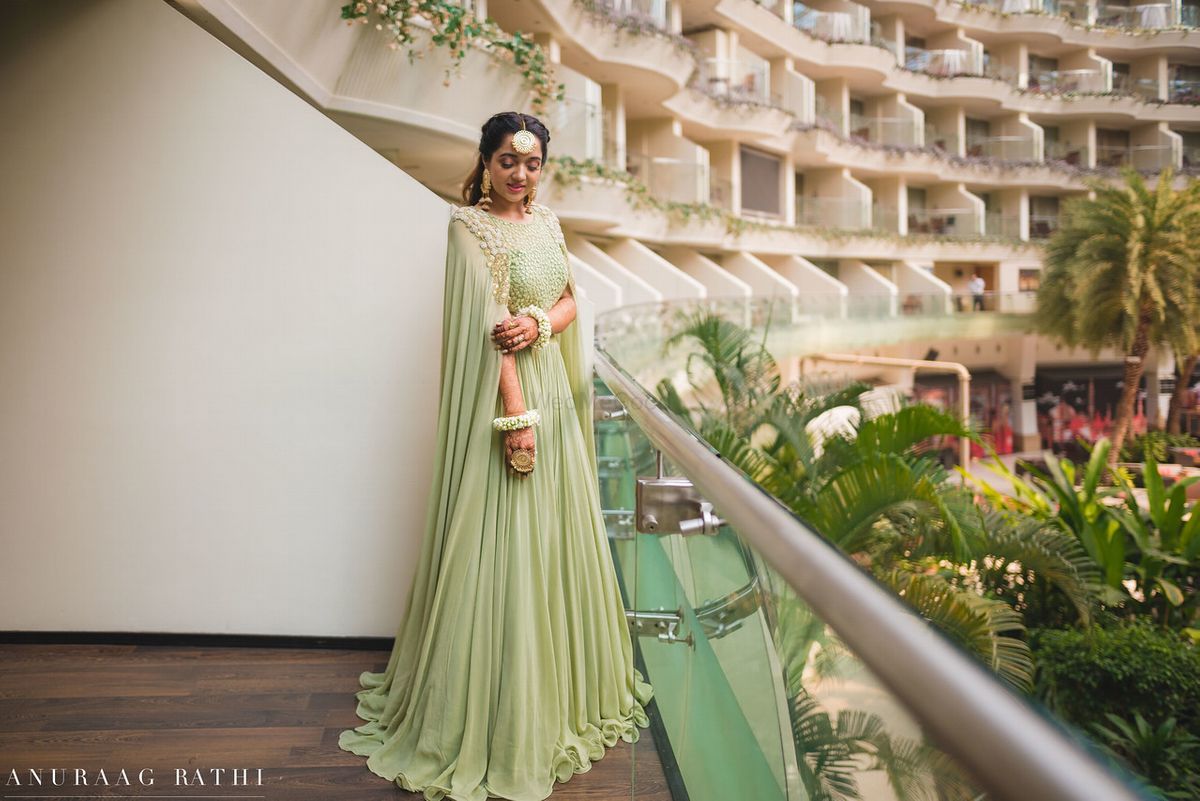 Image via Mohit and Divya's Real Wedding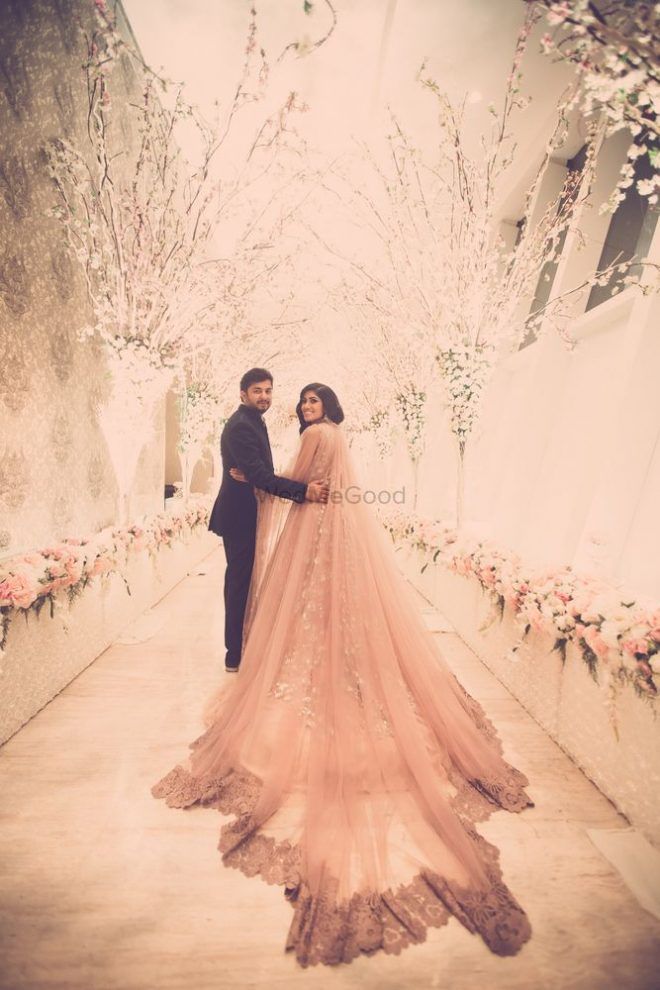 Image via Anushka & Shilp's Real Wedding 
Located right outside the Domestic airport, this venue is perfect for people who have guests travelling in to the city. They have a few different banquets based on your guestlist and also functions. The basement banquet is ideal for your gala reception night!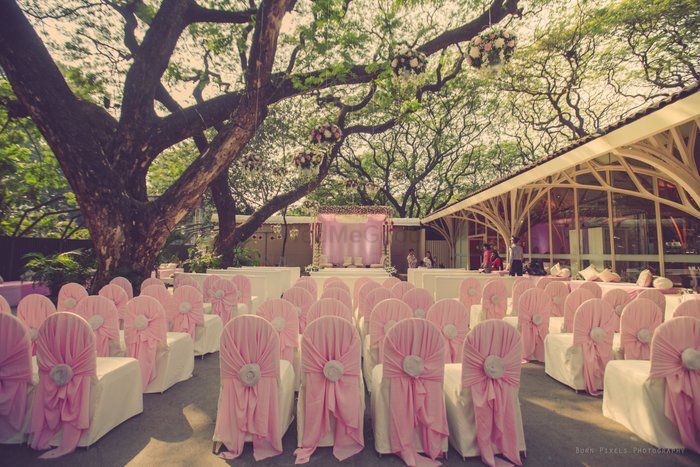 Image via Pooja and Rohan's Real Wedding 
A favourite amongst everyone who loves Mumbai outdoor venues but also want something indoors. This venue is perfect to throw a lavish reception party. Once the noise deadline hits, you can comfortably shift the party inside!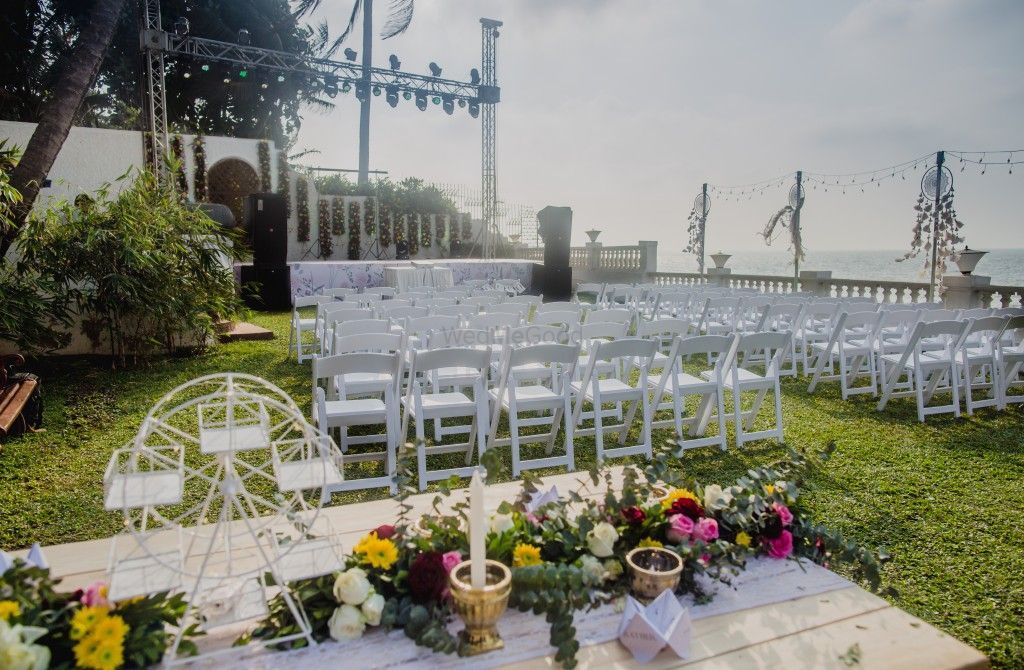 Image via Altair★ 5
A relatively unknown venue, Madhuli Garden is a hidden gem in Worli. It's a huge garden like property with a sea facing expanse. It's completely bare which gives you the entire landscape – you can décor it the way you like. Make all your Pinterest dreams come true here!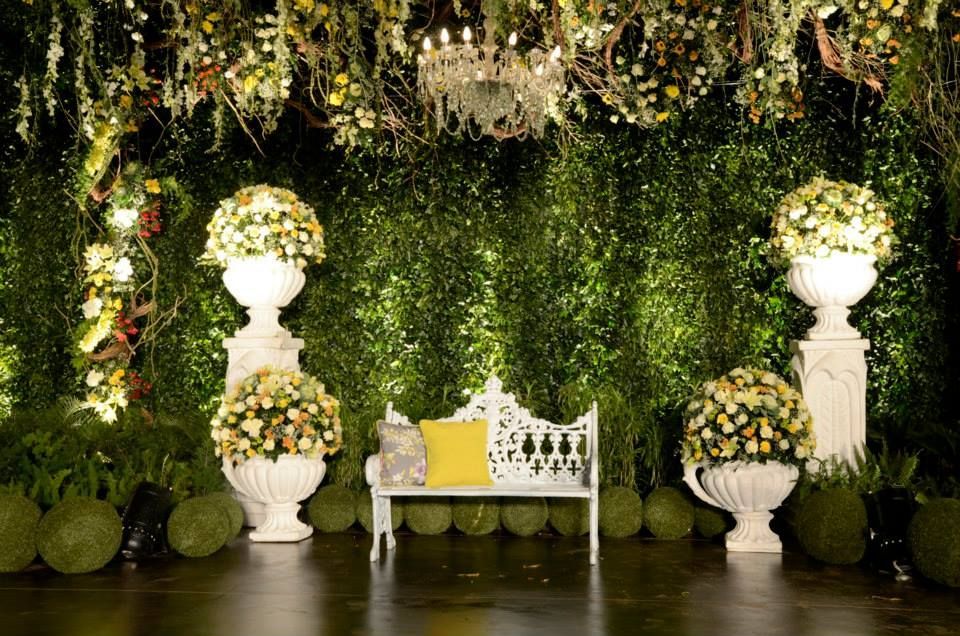 Located just on the other end of the sea link, Blue Sea Banquets is perfect for people commuting from the Suburbs as well as South Mumbai. This glass doored banquet has an indoor as well as outdoor space which allows you and your guests some breathing space. And it is sea facing! What more can you ask for?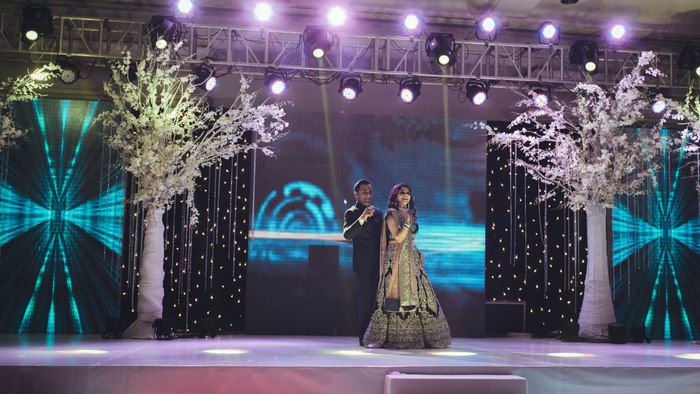 Image via Abhimanyu & Shristi's Real Wedding 
One of the most touted venues in Suburbs, the Taj Lands End property has a gorgeous banquet as well as lawns at your disposal. The banquet hall is heavily decked up with crystal chandelier, so you need not bother with anything but a stage for your reception night.
Club Millennium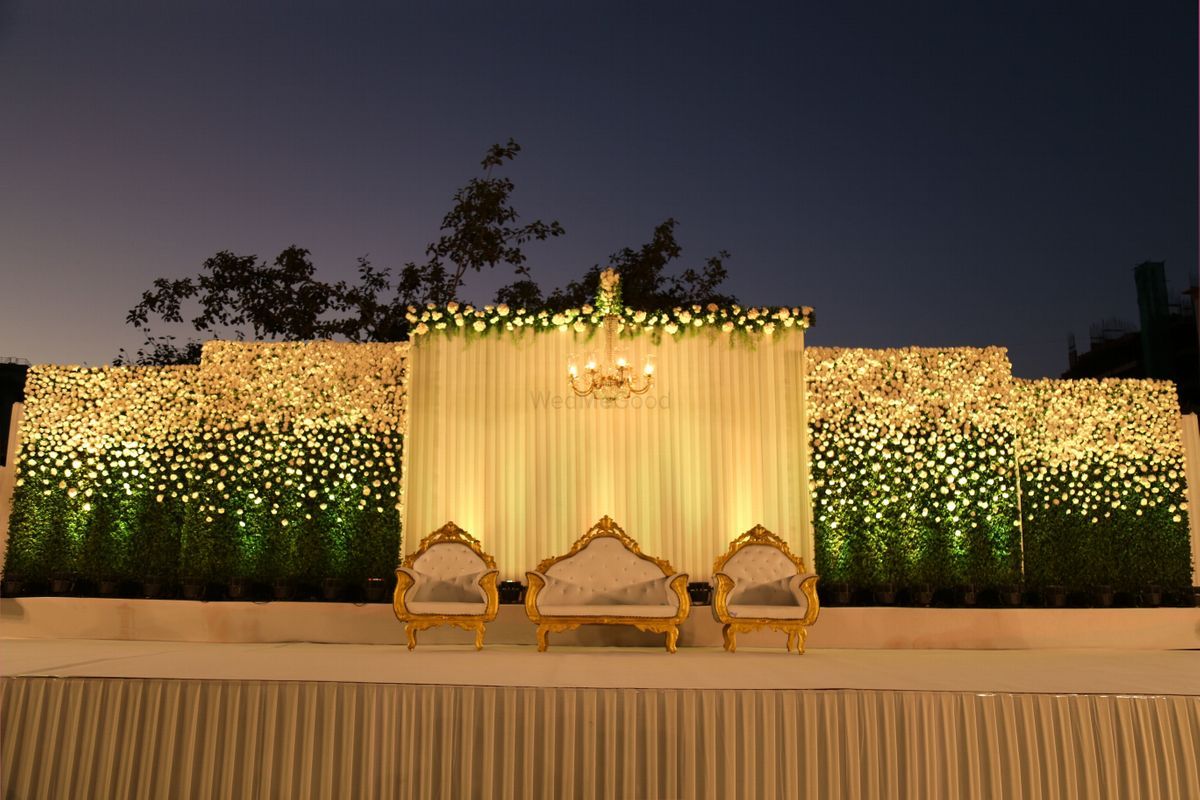 Image via Altair★ 5
Looking for a club house to host your reception at? The Club Millennium in Juhu is a perfect pick. They have indoor and outdoor spaces that you can choose from.
Gallops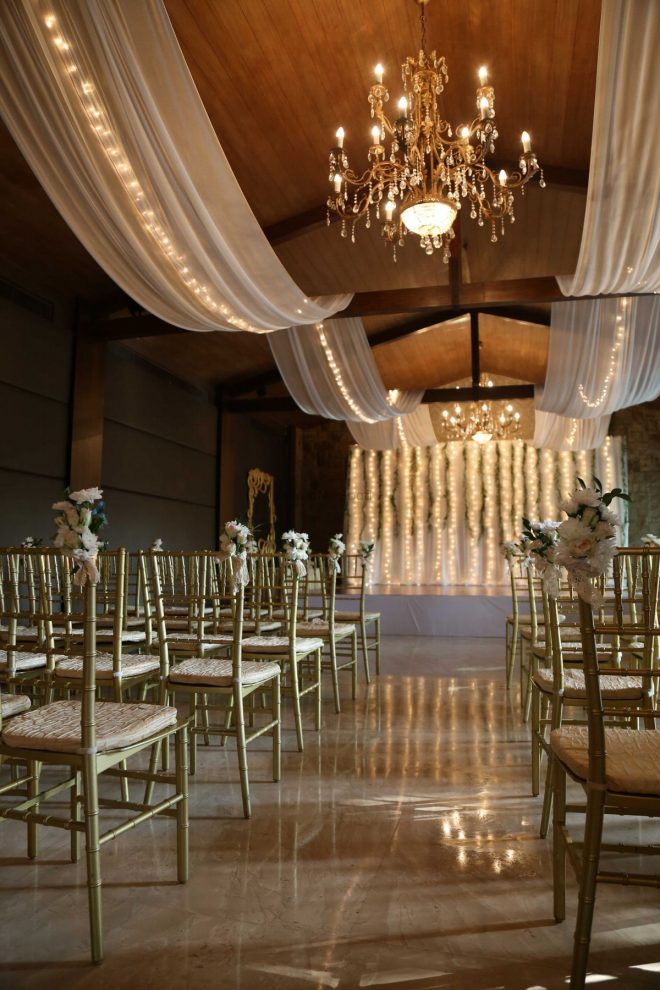 Image via Altair★ 5
Looking to celebrate your reception night under fairly lights? Gallops, a part of the Mahalaxmi Racecourse is perfect with its indoor & outdoor space. Do note that this is tad bit small so if you are looking at a guestlist that is more than 300, this may be a tight fit.  
https://www.wedmegood.com/profile/Atelier-10727/project/11169
Dome, NSCI 
Image via Vivek & Dimple's Real Wedding 
Looking at a guestlist more than 700-900 guests? Dome at NSCI is your go to place! This humongous place is ideal for large functions, as it allows you to set up the space as you like it.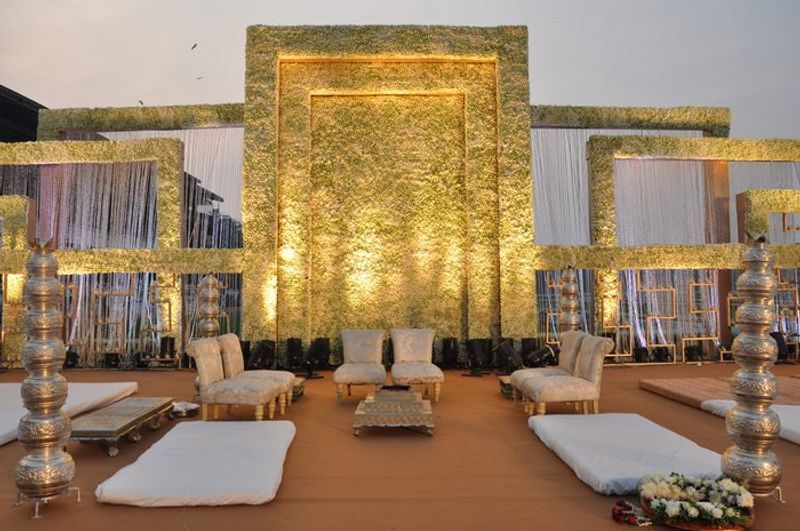 Image via Disha & Premeel's Real Wedding 
Another one on the list that will accommodate guest list over a 1000 guests. They have a variety of enclosures that you can book based on the number of guests you have. Do remember that its completely outdoors with no indoor venue!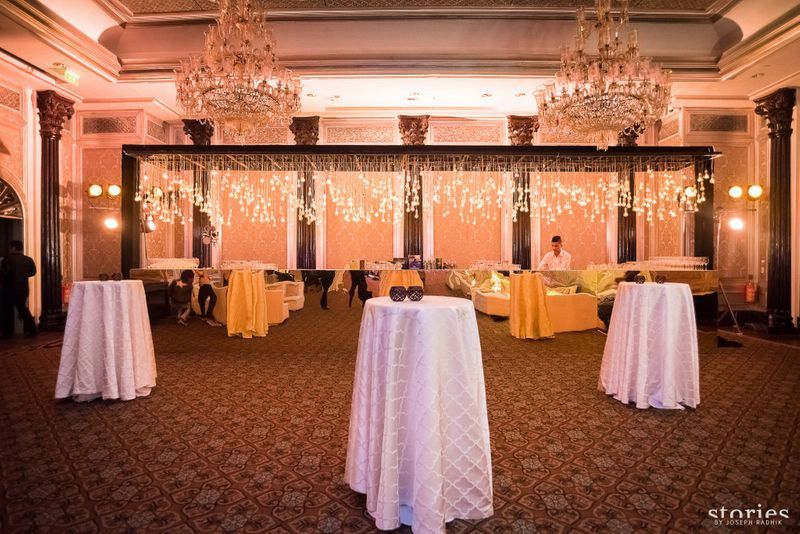 Image via Indira & Kunal's Real Wedding 
There is nothing like heritage properties like Taj Mahal Hotel in Mumbai. This venue again allows you to book the outdoor space as well as their stately banquet halls which make for stunning reception party venues. If you are having a wedding followed by a reception, have your pheras outside at sunset and continue indoors once your reception begins!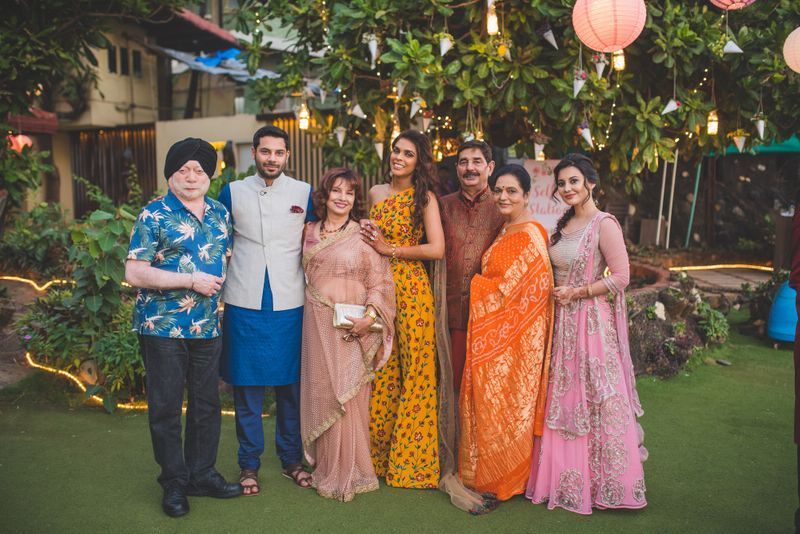 Image via Aastha & Karan's Real Wedding
This fun party house in the suburbs of Mumbai is a stunning location if you are planning to have a casual reception party. It has an outdoor lawn area as well as a cottage-interior. Its décor and vibe is casual and fun!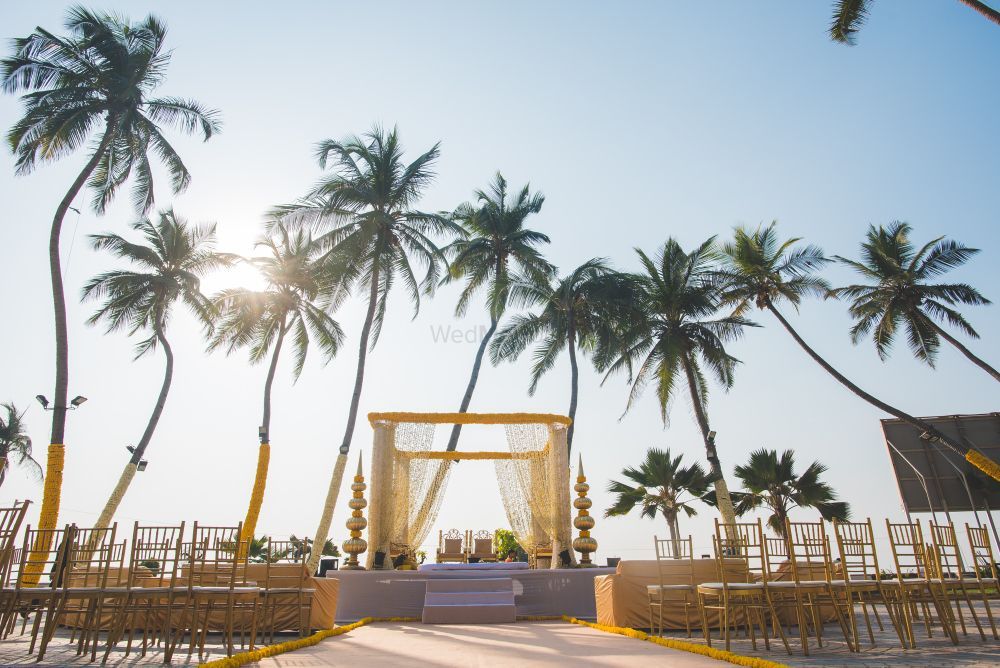 Image via Aastha & Karan's Real Wedding
This recently revived hotel is all sorts of beautiful if you are looking to host you're a beach reception party! Though you don't get to party on the actual beach, this is as close as you can get.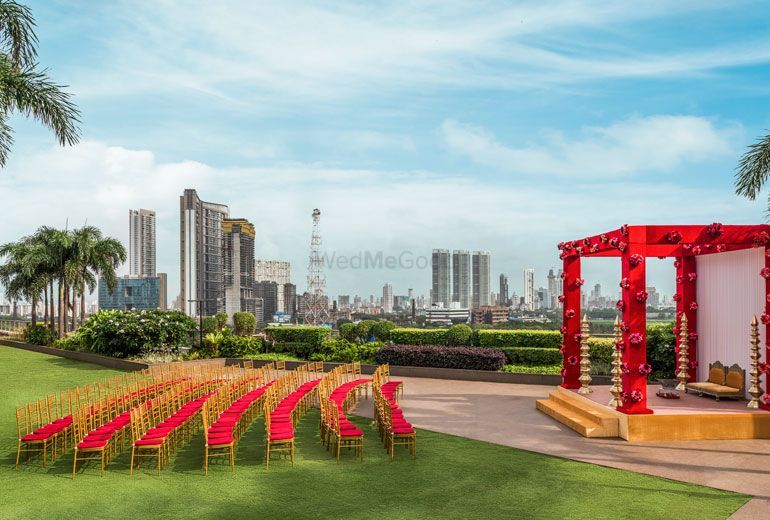 Located bang in the center of the city, the St Regis Hotel in Lower Parel is perfect for a reception night. They have a stunning terrace garden as well as 3 more banquet spaces that you can combine, depending on your guestlist. If you are looking at a 5-star worthy reception night in this area, this is it!