#FirstPerson: How I Wrapped Up All My Bridal Shopping In Just 3 Days!
BY Sakshi | 17 Apr, 2019 | 2990 views | 5 min read
Like how did she do it? When we got this submission from Real Bride Kratika, who told us that she managed to buy all her bridal things- outfits, accessories and jewellery in just 3 days, even we were intrigued. If there are some of you who think the bride should have given more time to all this, then let us tell you that she stays abroad, and honestly, planned and researched her wedding and bridal looks well, to the extent that she did not have to waste time and knew just what she wanted! So over to Kratika now, who tells us how she wrapped up her bridal shopping in just 3 days!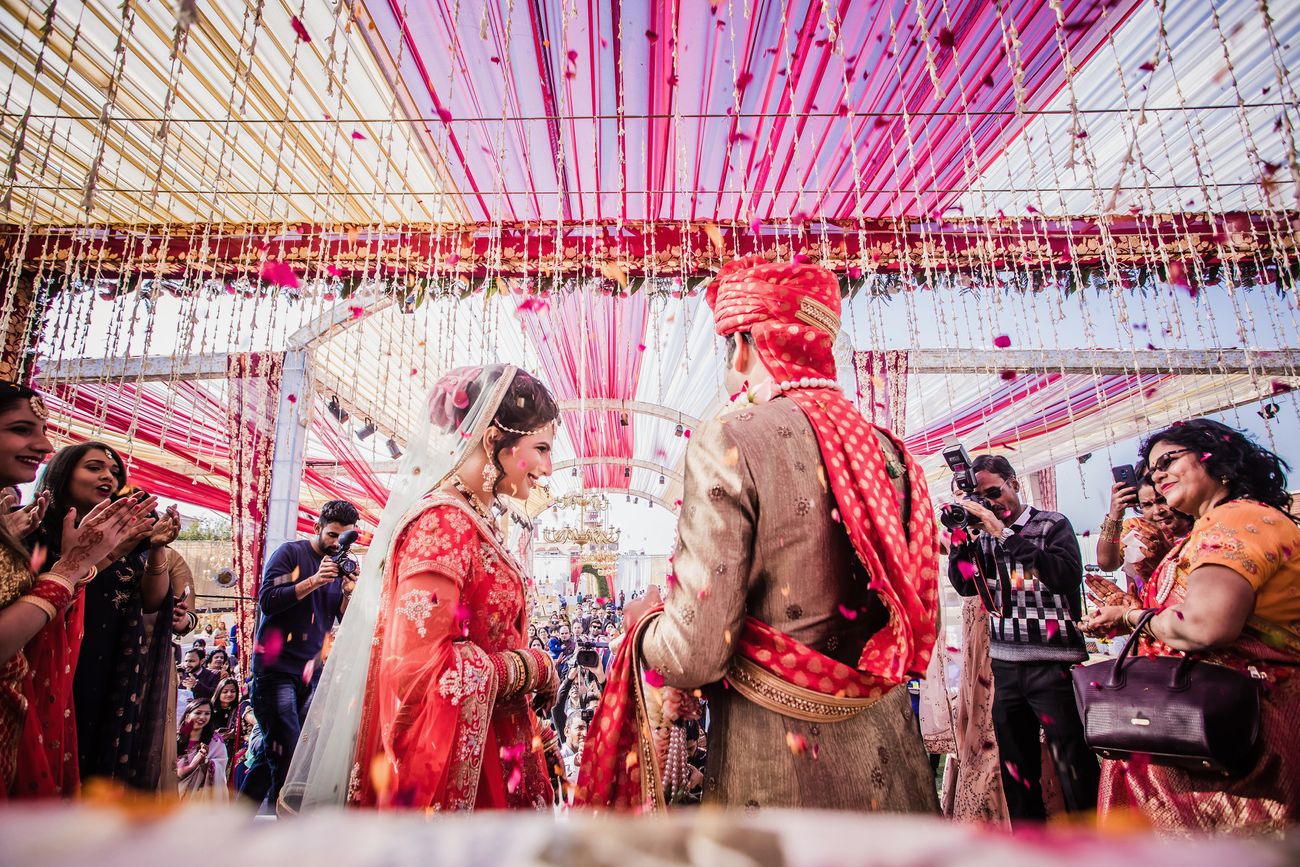 The planning process...
The key was letting go of things I could not manage from abroad. Thankfully our parents were extremely enthusiastic about the wedding and they took care of the venue, food and decor. I took charge of my outfits, photographer and MUA.
Outfits- This is the hardest for any bride. I did a lot of research for this before I went to India. I looked through through trending styles and also found the cost of the bridal range at different outlets and made a list of the ones in my range. That helped to substantially cut down the shopping time.
MUA:  Instagram profiles and Wedmegood reviews were the key factors while deciding on my MUA. I was looking for someone who was easy to talk to and could understand my needs and requirements. After talking to a few different MUAs, I found Anchal. She was approachable and understood my requirements completely. She not only took care of my makeup, but also arranged a makeup team for the family makeup.
Photographer - Finding a good photographer is hard because there are just so many. Setting a strict budget helped to make that pool smaller. While I made a list of the photographers I liked and were available, my husband being a photography enthusiast, looked at the more technical details to make that pool smaller. We shortlisted a few and then asked for feedback from people we knew. We found TimeShutterz, luckily Anchal vouched for them and as soon as we talked to Devika (TimeShutterz Lead) we were convinced.
To decide on the MUA and Photographer, I feel having a few conversations over call after shortlisting was key, it helps you understand their attitude which makes the decision much more simpler.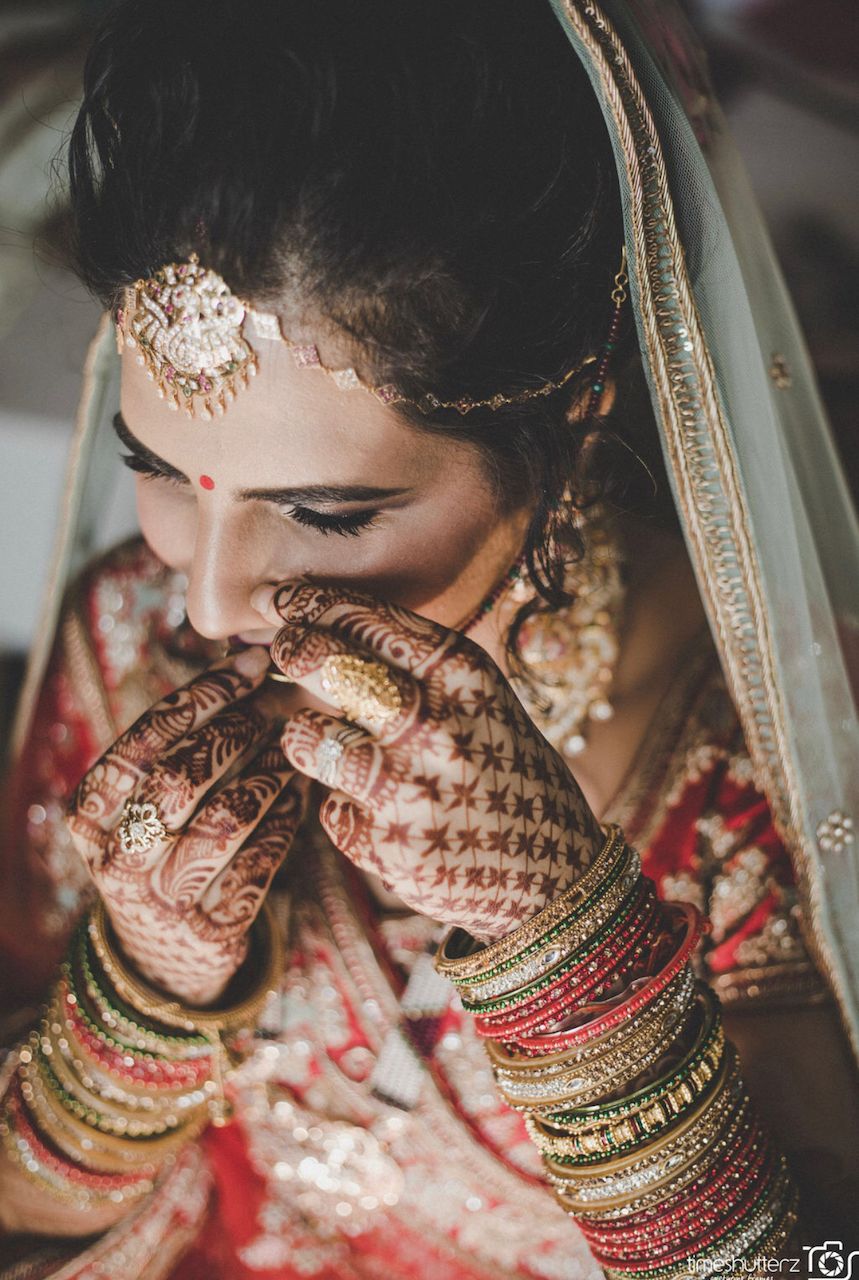 The 3-day bridal shopping experience...
Budget for bridal outfits: INR 2 Lakhs for Bridal, Sangeet & Reception Outfit together
Day 1: I landed in Delhi and went straight to South Ex. I decided to keep outlets at the more famous bridal shopping places like Chandni Chowk and Shahpur Jat at the end of my list as they are extremely crowded and require a lot more time. I had already shortlisted the outlets in South Ex I wanted to check out. As soon as I headed to Ushnak Mal, the first outfit I saw, I fell in love with what turned out to be my Sangeet outfit. The owners just understood my style and I bought all three of my outfits from there within my budget that was around 2 lakhs. They have a fixed rate policy which makes life so much as easier as there is no need to bargain. I ended up choosing all three outfits within 4 hours. After that we headed to OmSons to look at some bridal jewellery and bought some beautiful accessories for my reception outfit.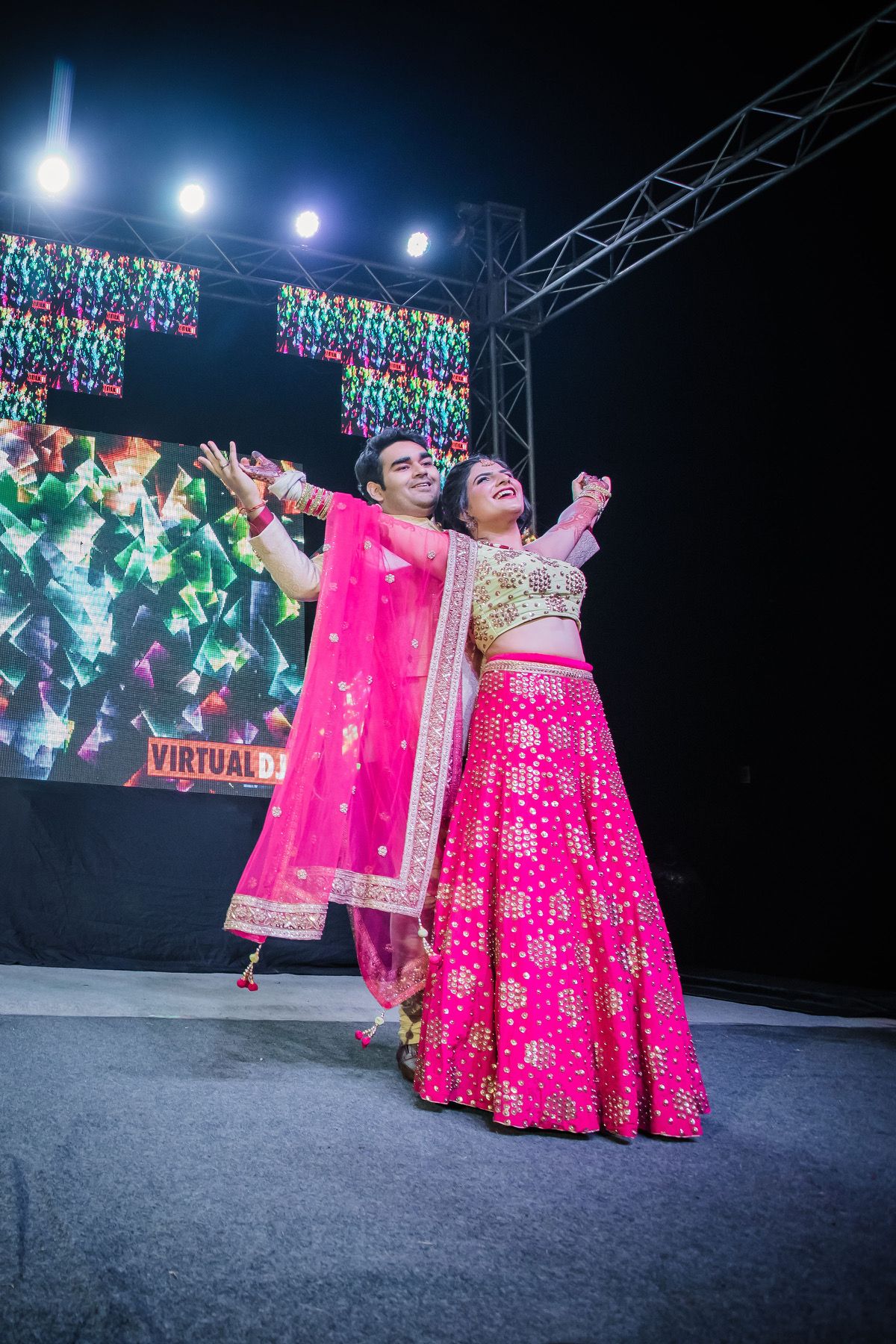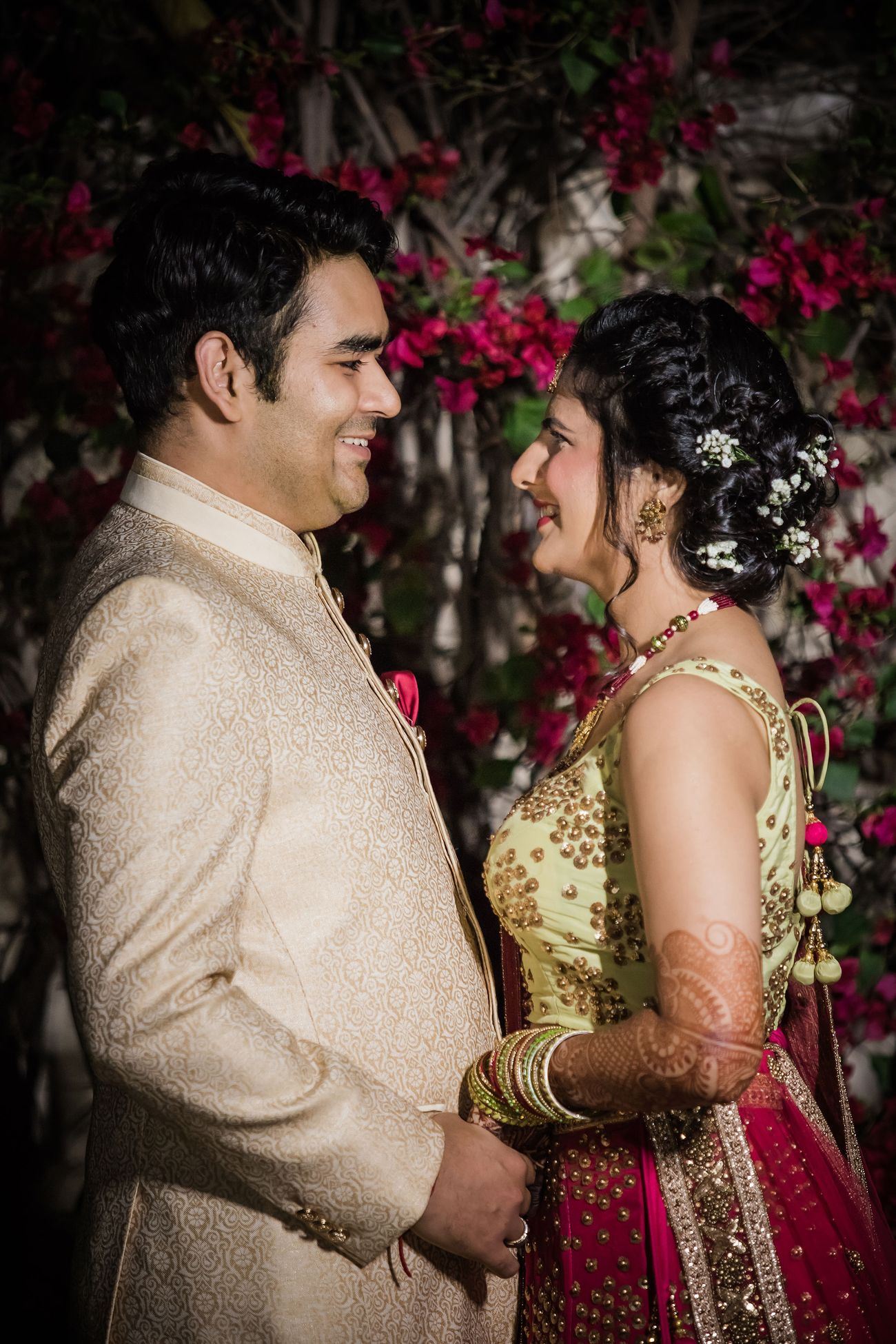 Day 2: I headed to my hometown, and I looked through my Mom's jewellery and matched them with my outfits. Found beautiful sets for the Sangeet and Bridal Outfit. However, we wanted to add a few more elements to the bridal jewellery. First, we looked at the local outlets to match them with the jewellery but weren't convinced. Thus, talked to our own family jeweller to get the tikka, jhumkas and the long haar made matching the neckpiece. While discussing the outfits with my mother in law, she sent me a picture of her beautiful set which went perfectly with my reception outfit. So, Day 2 was saved by my wonderful mothers and the jewellery was decided.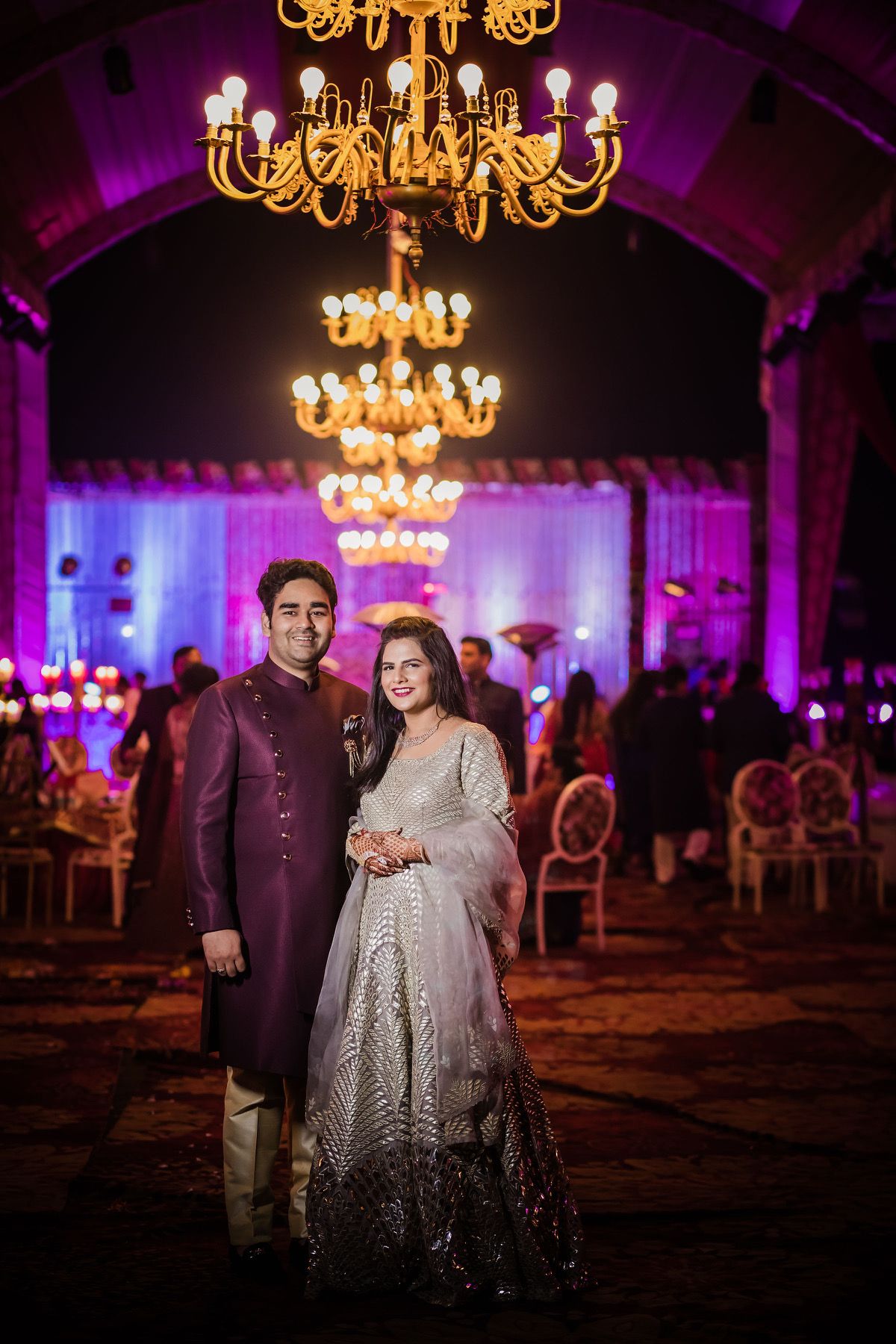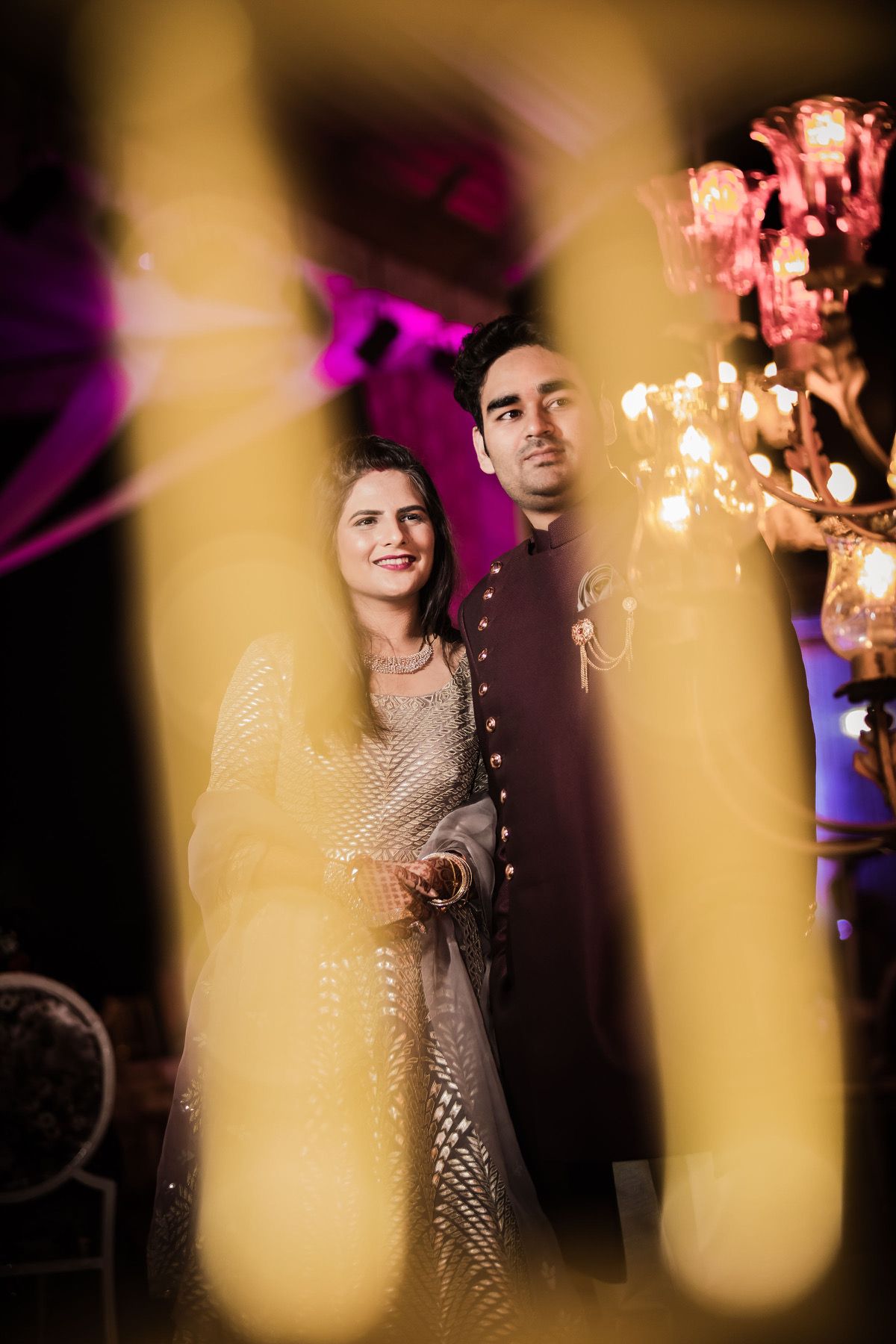 Day 3: This was the day to buy the other accessories like the bangle sets and footwear. Went to local shops to get beautiful matching bangle sets, although I did not find comfortable footwear in my 3-day shopping spree, and decided to buy them from Singapore in peace.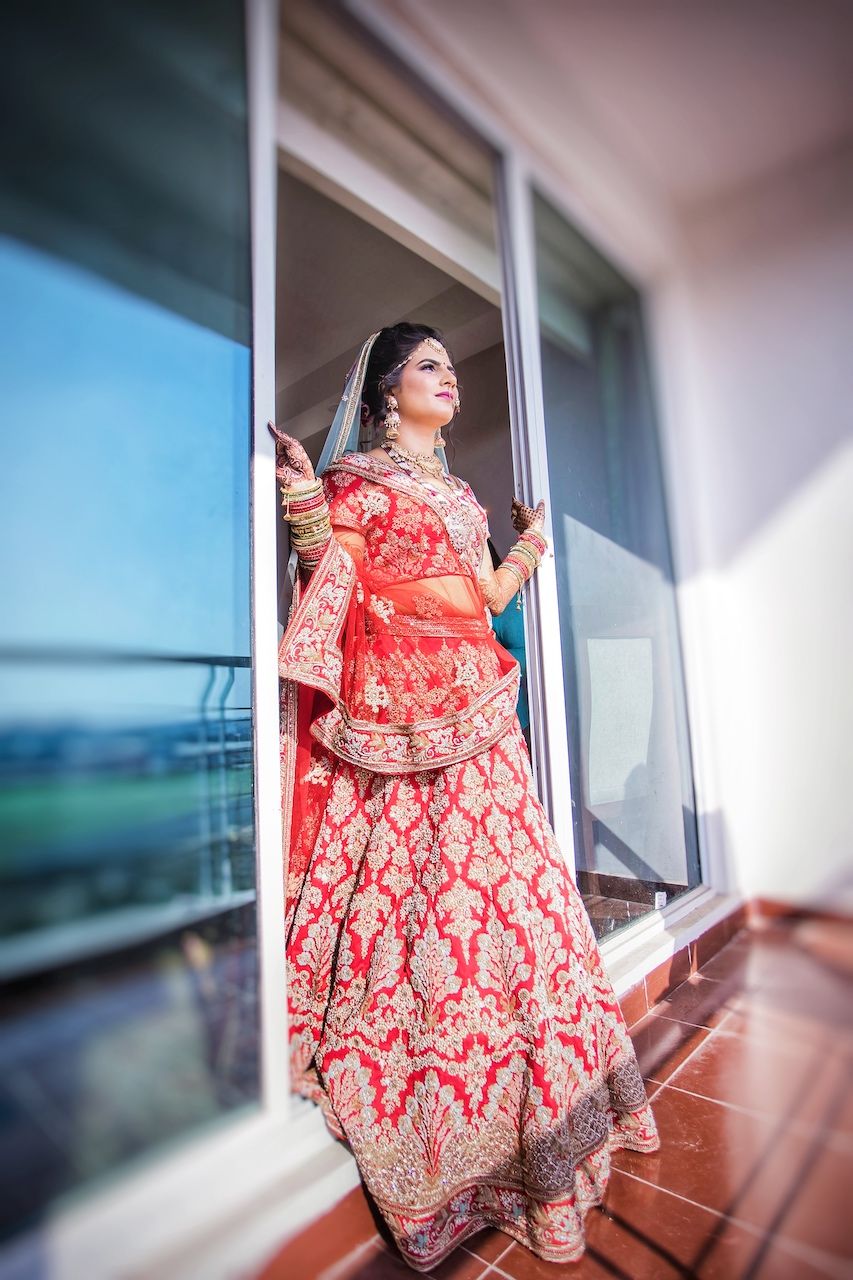 Knowing that 'this is it'...
How did I decide this was it and not be tempted to look around at more options? I would say time crunch makes it possible. But also proper research before hand gives you a lot of clarity. I wanted to wear something I haven't seen before and as soon as I found something, I did not second guess myself. Also, I stopped looking at Insta wedding pages after my shopping. There is no point of regretting after you have bought something.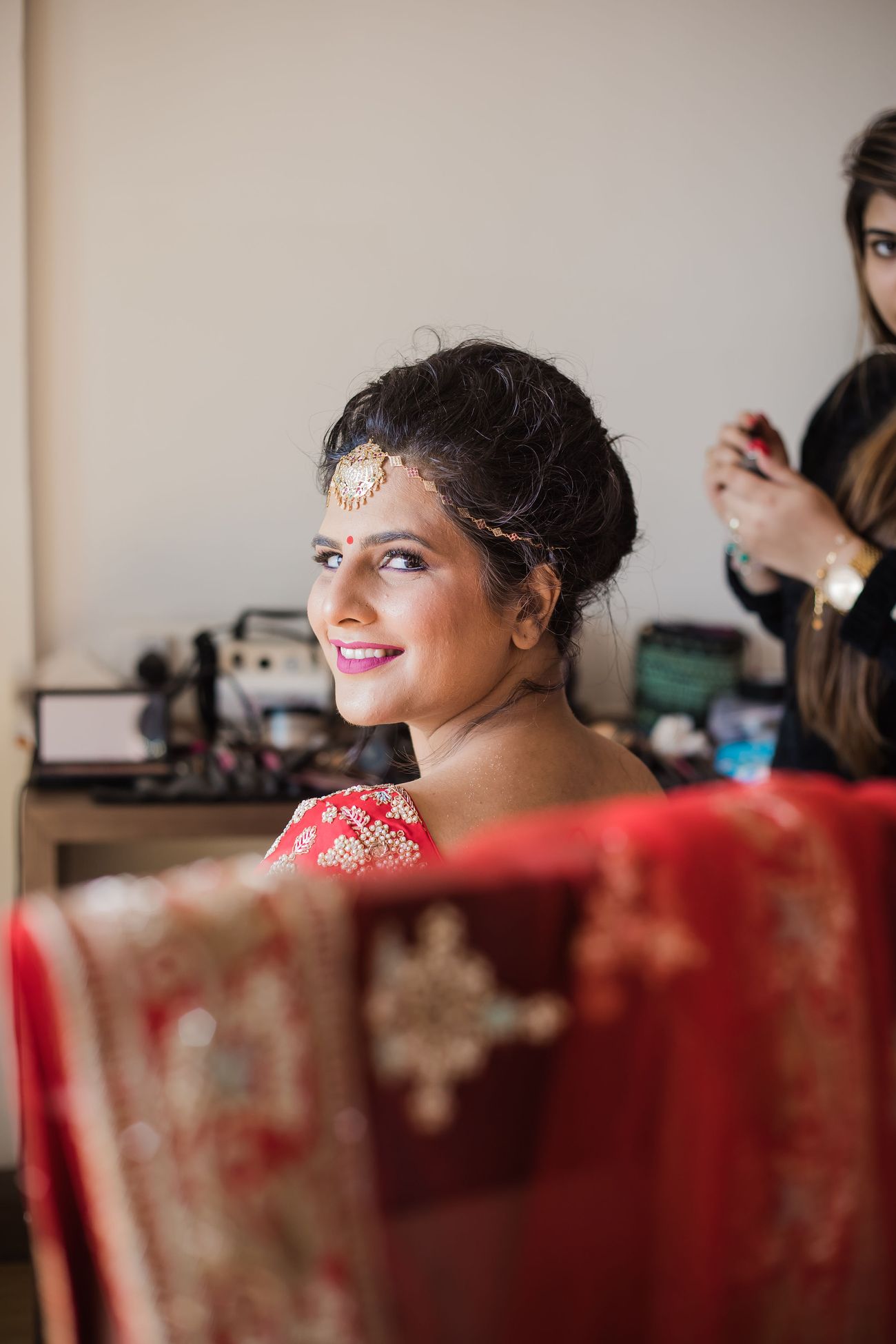 Tips & tricks for other brides on a budget and time crunch...
Research and sticking to budget is key. There are a lot of options in the market, but it is necessary to not get overwhelmed by the options and keep your calm. Think of things that are the most important to you and allot the budget accordingly. Tell your vendors about your budget beforehand, most of them are flexible and will try to find the best solution for you. Also, take help wherever you can- use the experience your parents, in laws and spouse have and use it to cut down cost effectively. 
Vendors: Photographer: Time Shutterz★ 3.7 ; MUA: Anchal; Bridal Outfits: Ushnak mal madan lall★ 5 ; Venue: Sangeet: Aarogyam Suites, Haridwar, Wedding and Reception: Crystal World, Haridwar