Here Are The Funniest Wedding Signs We've Ever Seen!
BY Garvita | 18 Oct, 2019 | 3108 views | 2 min read
While a wedding is bound to be taken seriously, there's always a scope to add fun to it with some element or the other! Like the wedding signages! Trust us, it'll be a hilarious experience for your guests, who are there to celebrate your special day and have a good time. And well, be Insta-worthy at the same time!
Also, it's also a great way to keep the wedding ambiance chill and playful. All you have to do is pick a wedding sign that will get your guests chuckling, and place it at the best corners of the ceremony. So let's give you some cues!
Without going overboard, we've curated a list of wedding signages that made us ROFL. Drive through and experience the same!
This ought to be the cheesiest signage we've ever seen!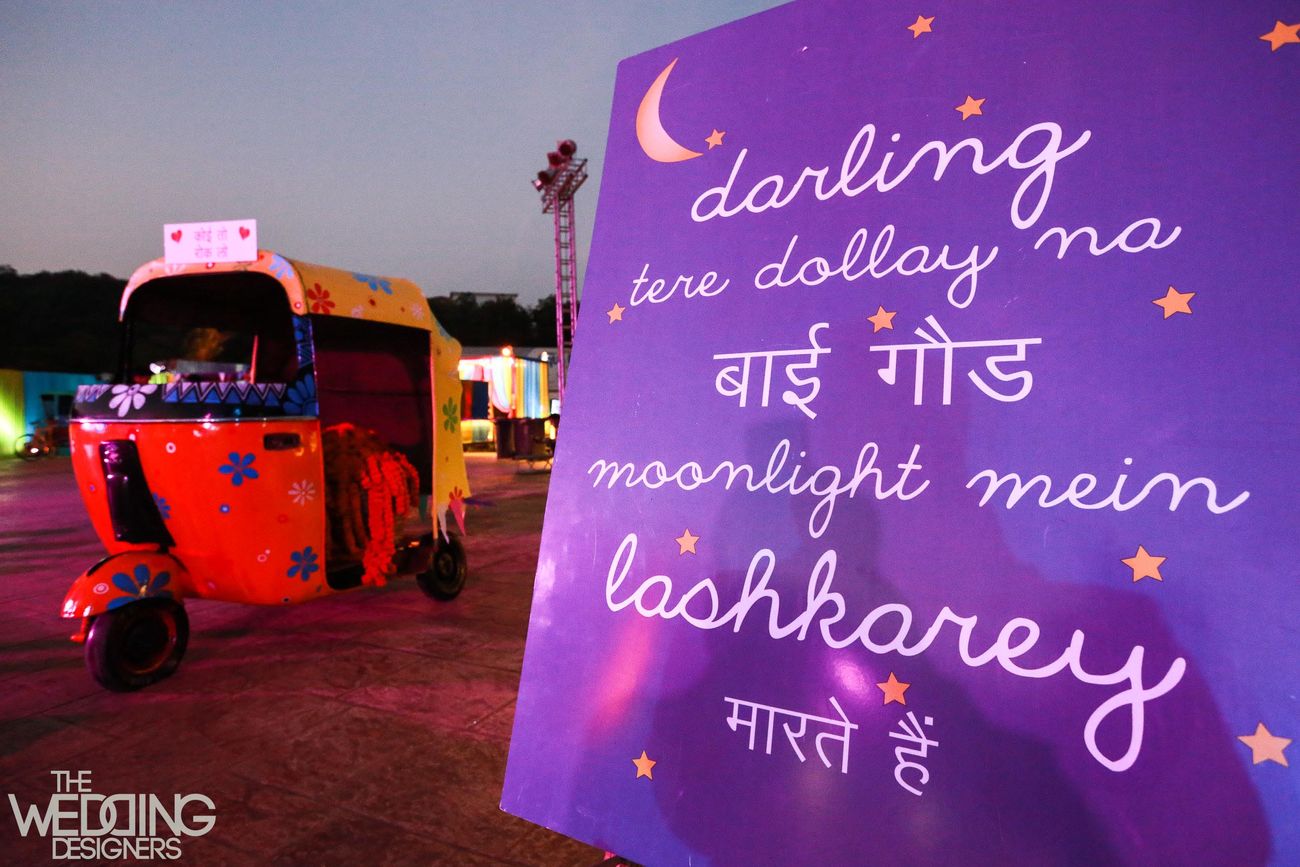 Image via The Wedding Designers
BTW, is it a dialogue from a Bollywood movie?
First things first at a wedding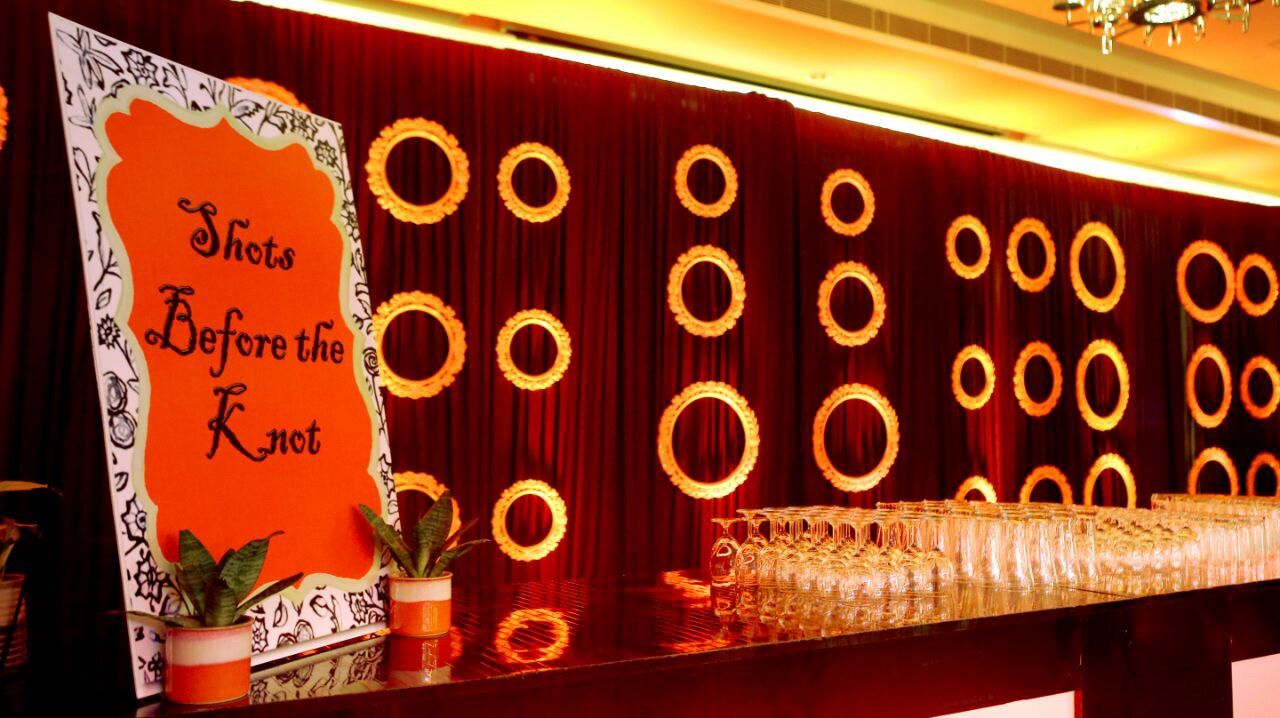 Image via 10X Events and Designs
Let's admit, a wedding without alcohol has no life!
Take a shot & dance like no one's watching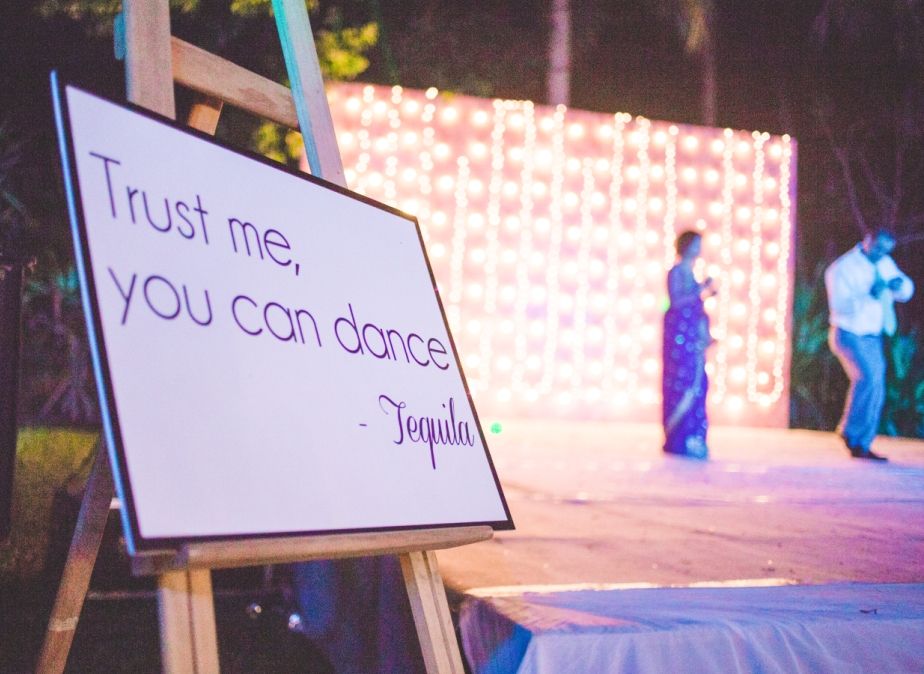 Image via With Love Nilma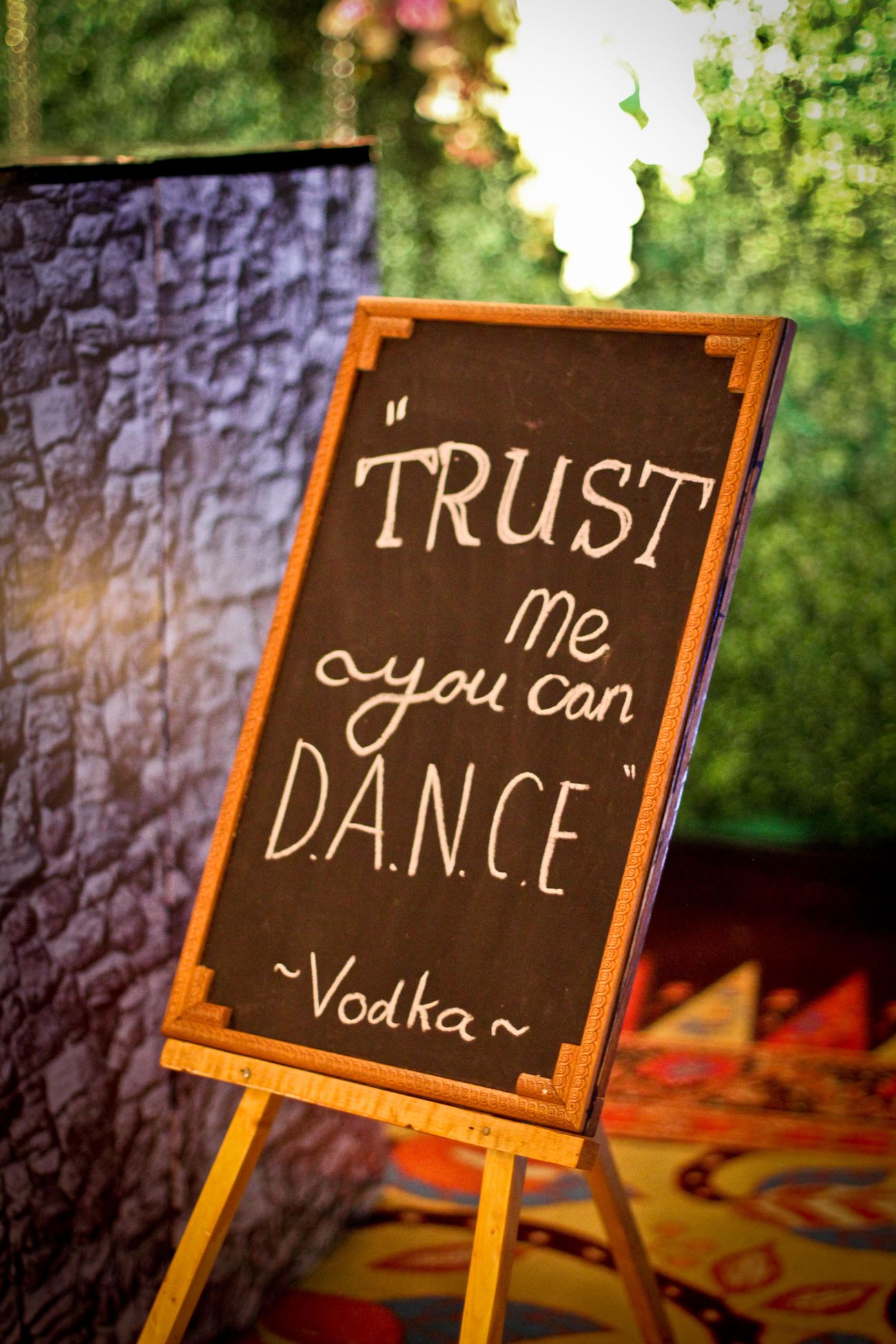 Image via Eventures
Team tequila or vodka?
A signage that is sooo apt for every couple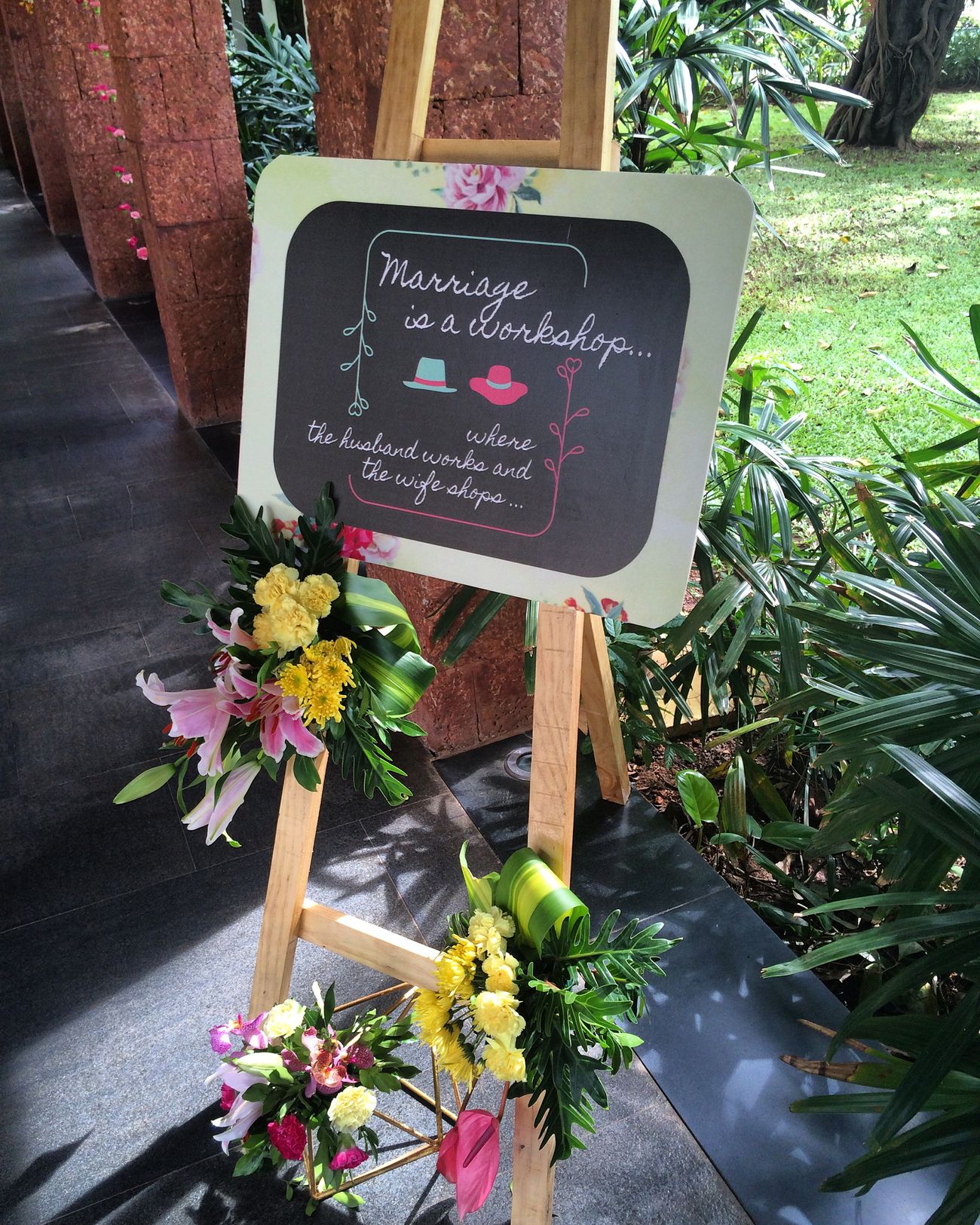 Image via Purple Tree Events Solution
This one sums it all! However, in real life, 'the wife works as well as shops' :D
And this one's cute and hilarious at the same time

Image via Purple Tree Events Solution
Also, the best phase everr!
The bitter truth about being married!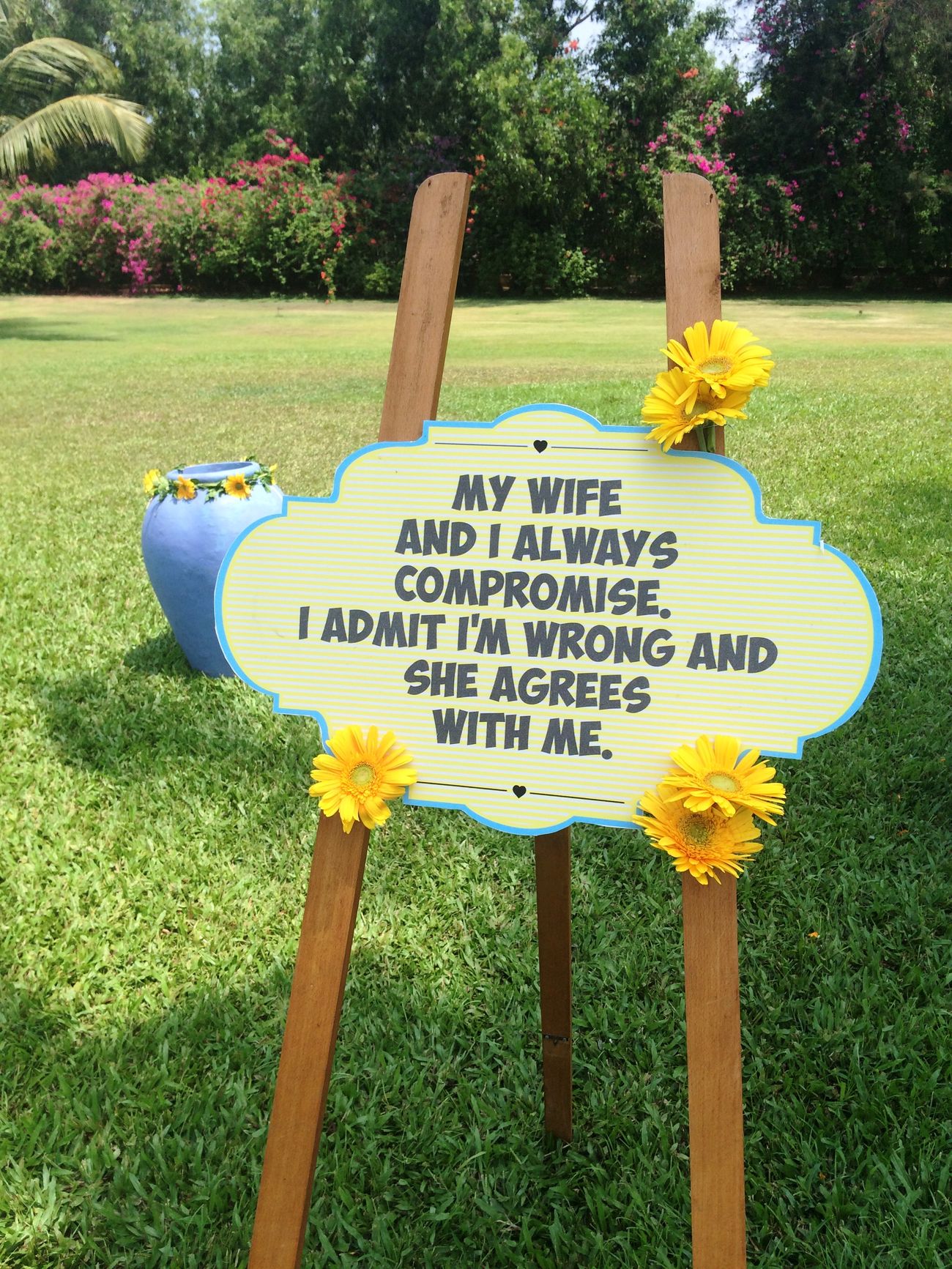 Image via Purple Tree Events Solution
Don't you agree, groom? \
Oops.. No more bachelorhood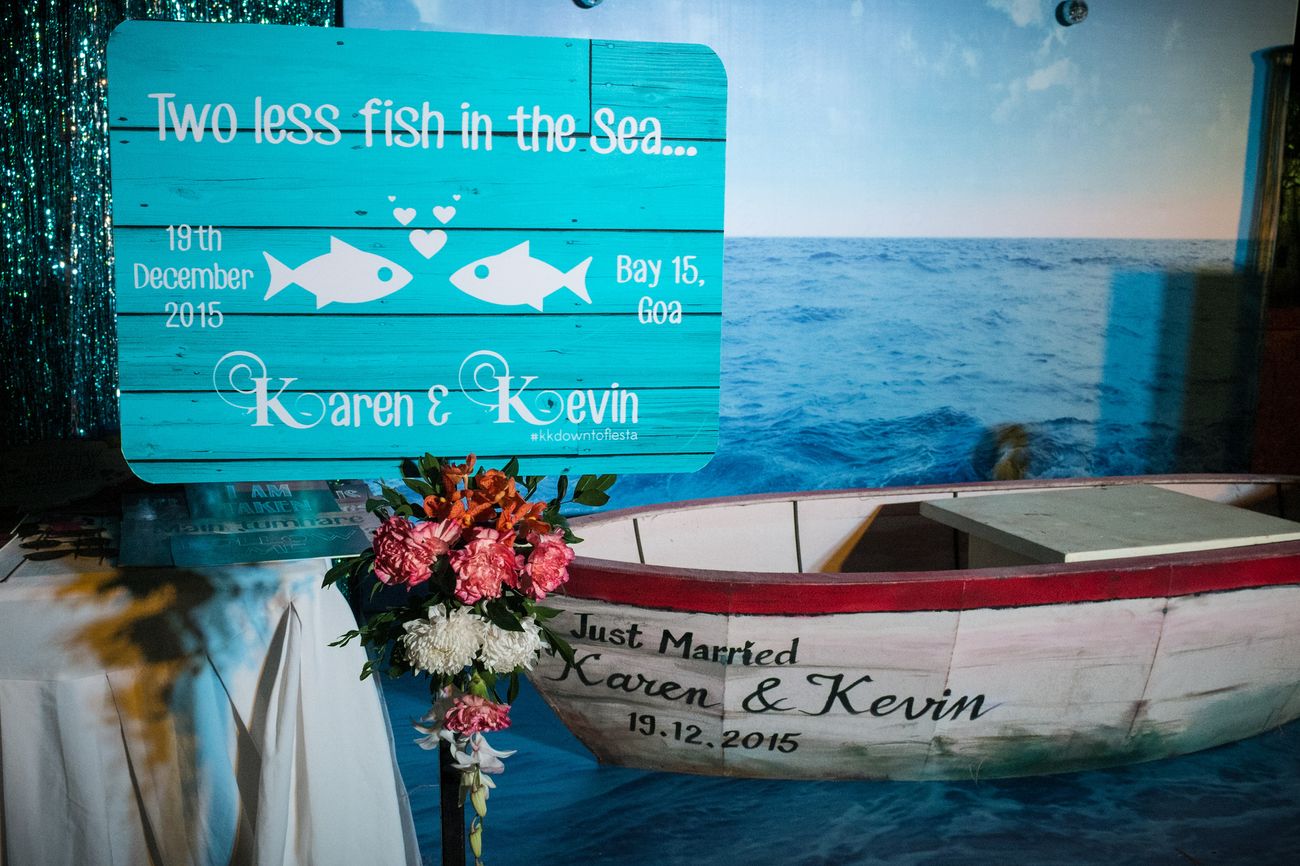 Image via Purple Tree Events Solution
Now no looking back!
When the groomsmen can't stop raving about their BFF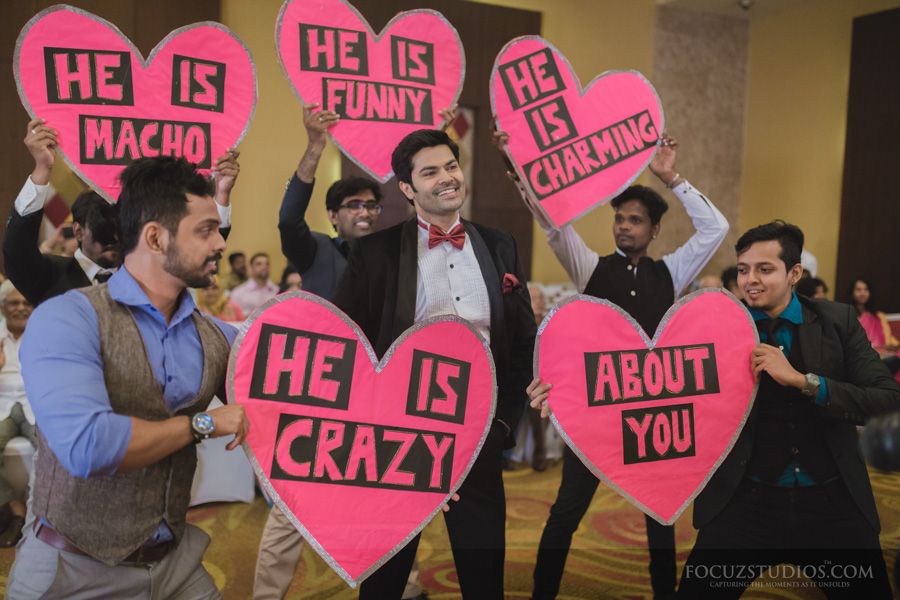 Image via Focuz Studios™
When the groom wants the guests to focus on him, instead!
Your game's over already! 
Image via Camera Waale Baraati★ 4.8
Second thoughts, maybe?
Court marriage shenanigans!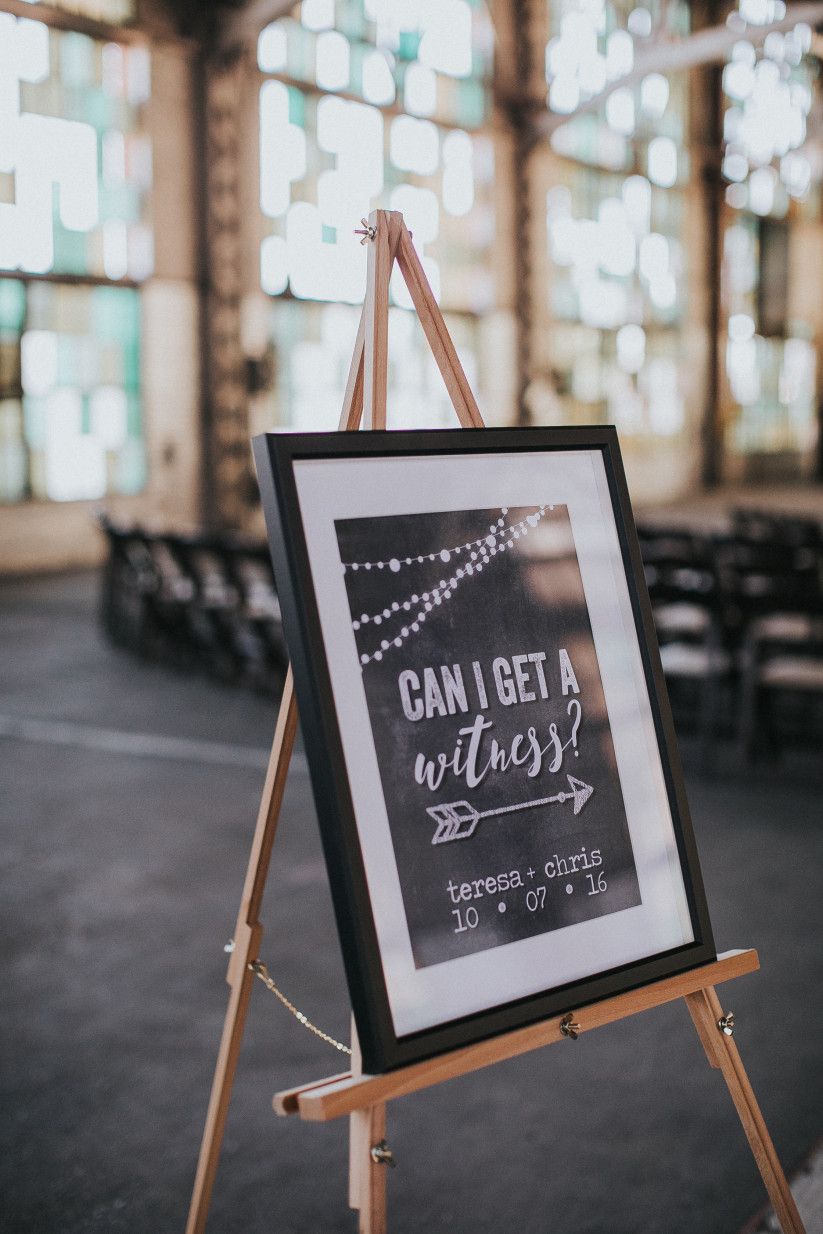 Image via Alicia Lucia Photography
This is why my court marriage is still pending!
Hola cupcake lovers! Raise your hands already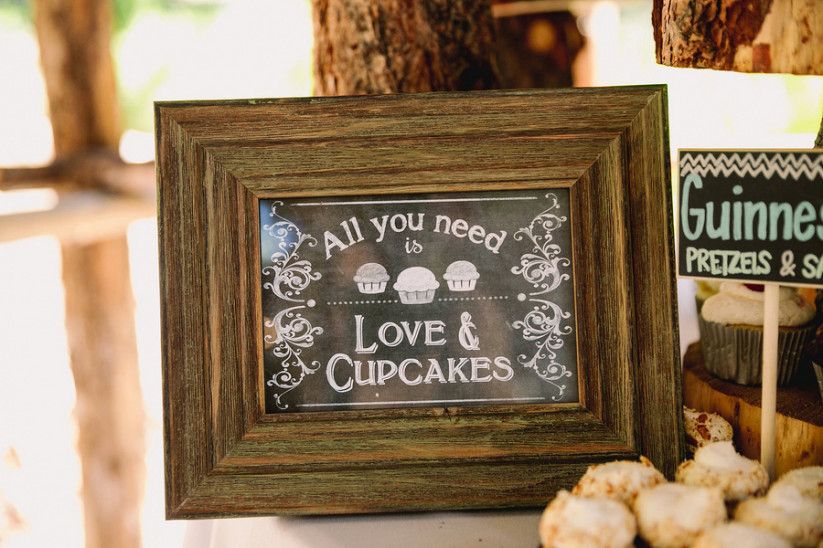 Image via James Tang Photography
Guess who attend weddings only for desserts?  
Funny, eh? Tell us which one of these made you laugh out loud?
And, if you want your sense of humor to be a part of your wedding decor then make sure it has hilarious (and not lame) signages placed around. :D