You Need To Check Out Sabyasachi's New Collection Which Is Perfect For Summer Brides!
BY Garvita | 05 Mar, 2019 | 19418 views | 4 min read
Just when we thought Sabyasachi designs were getting monotonous, he proved us wrong by unveiling Fiza - Spring Summer 2019 collection, last night. Everything from the silhouettes to the cuts, created over a yummy color palette, left us in awe! The exquisite jewellery, flowy fabrics and strikingly shot collection kept us glued to his Instagram profile, as he updated one post after another. We also noticed a freshness in styling (and absolutely lovedd it) and also, instead of going heavy on jewellery he switched to dainty but timeless pieces, super apt for summers. Is that an inception of a new trend?!  Whatever it maybe, but it literally melted our weak hearts! Take a look below to know why!
Organdy Couture for the ultimate comfort
 

 

 

View this post on Instagram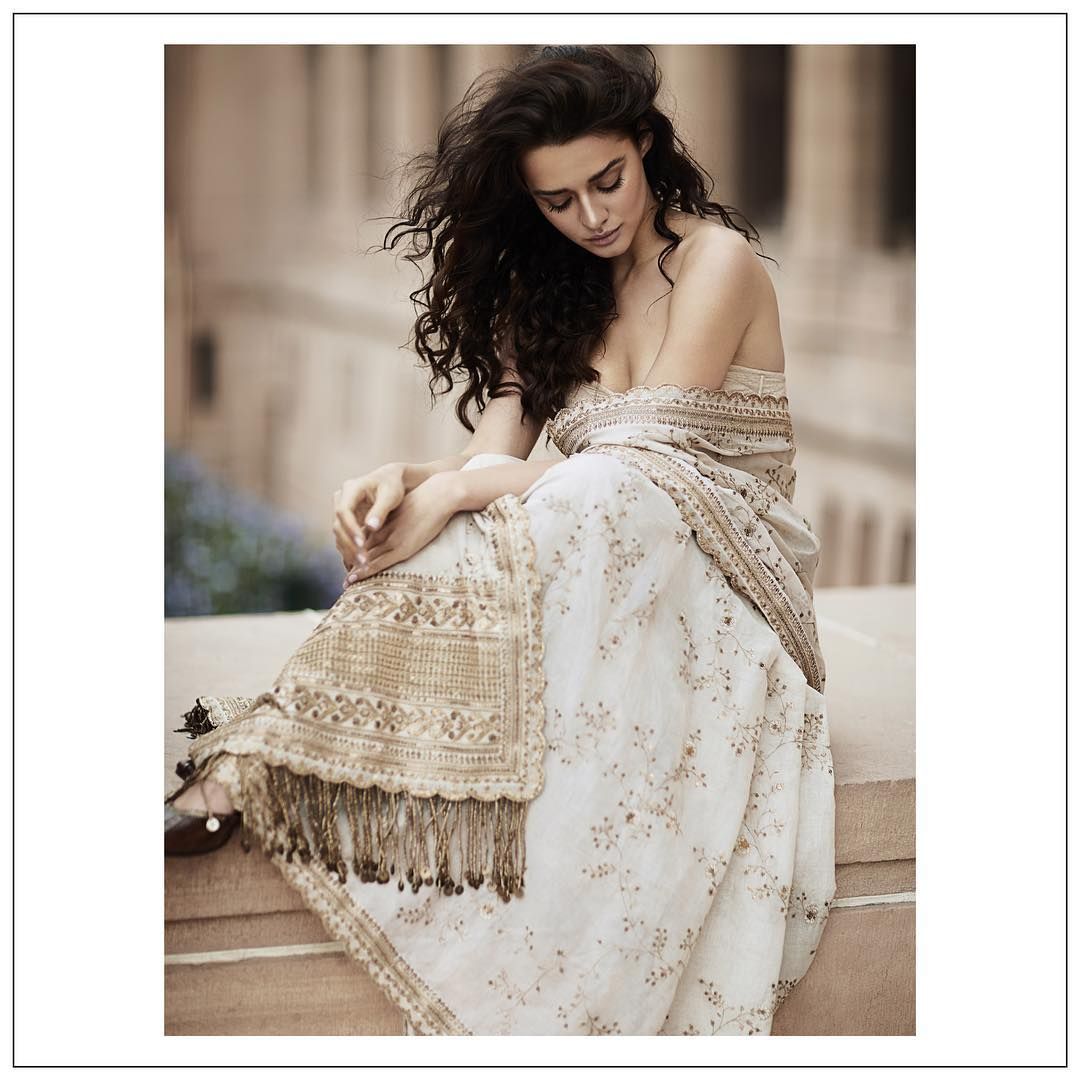 Delicate, light and exhibits sheer elegance. Keeping complex and age-old craftsmanship alive!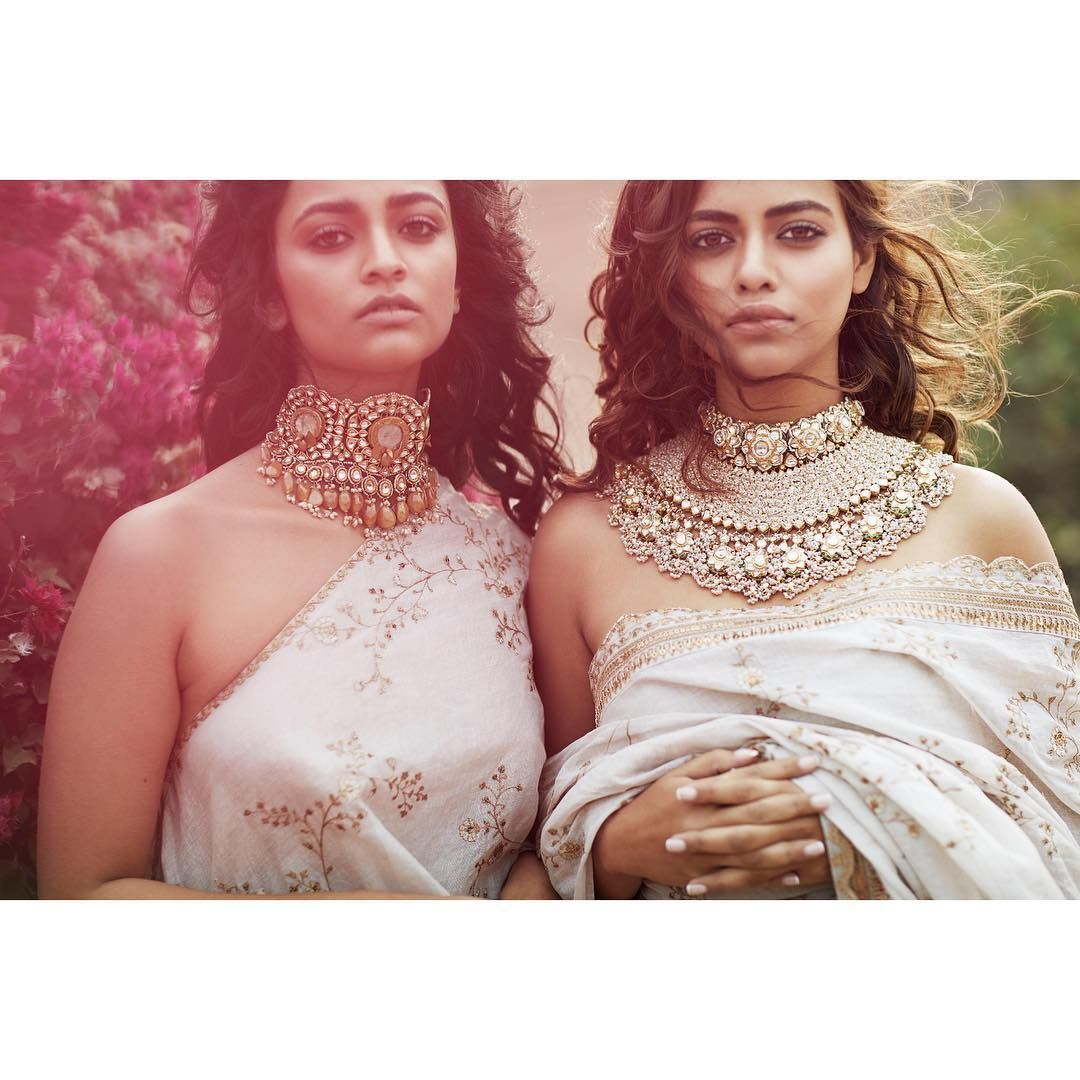 Seen Here : An uncut diamond and yellow sapphire necklace with hand-carved peacocks in 22k gold (on the left). An intricate bridal necklace in uncut diamonds, hand-woven with clusters of tiny Basra pearls.
This dull gold sari surely left us mesmerized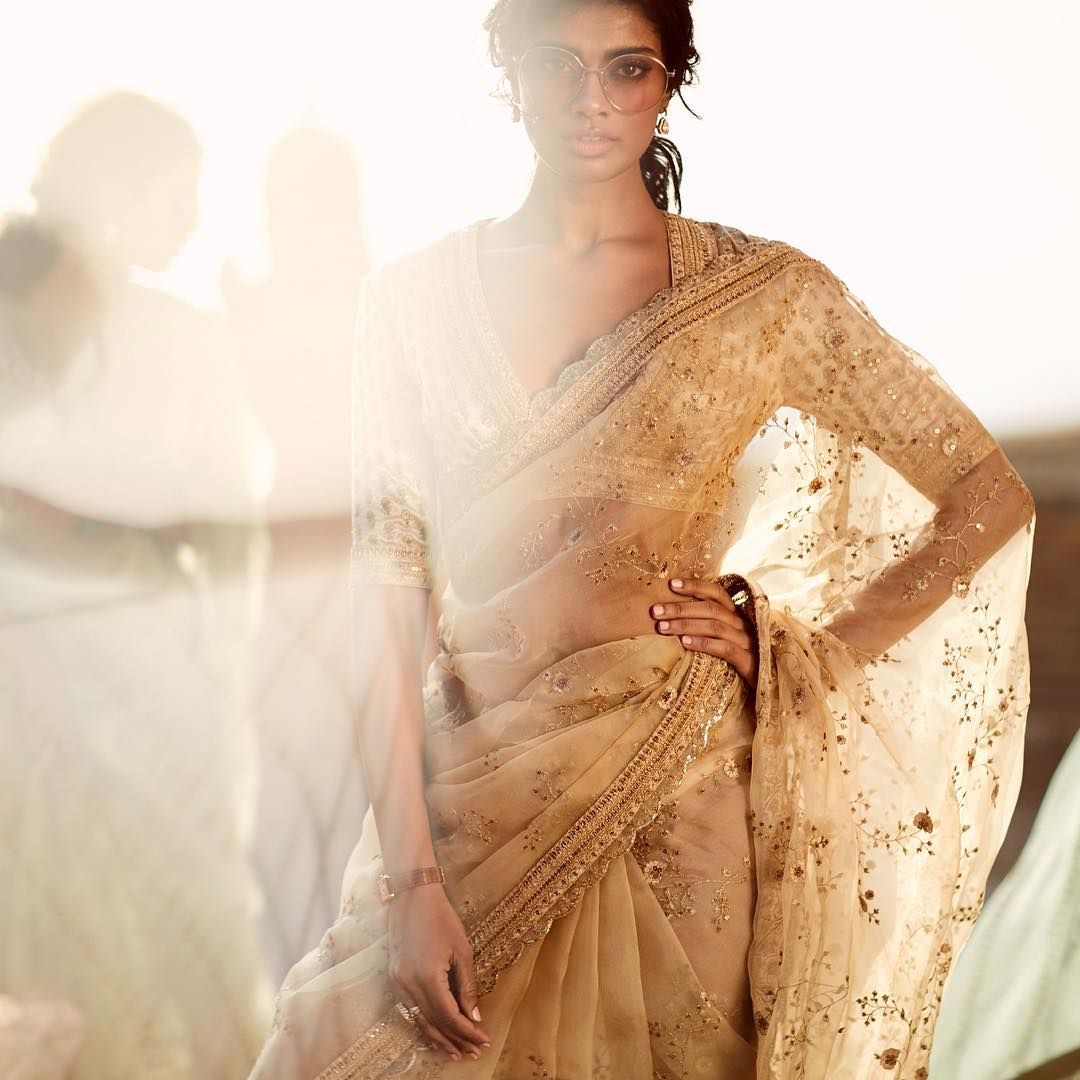 Super apt for a BFF's mehendi!
Men and florals? Hell yes!!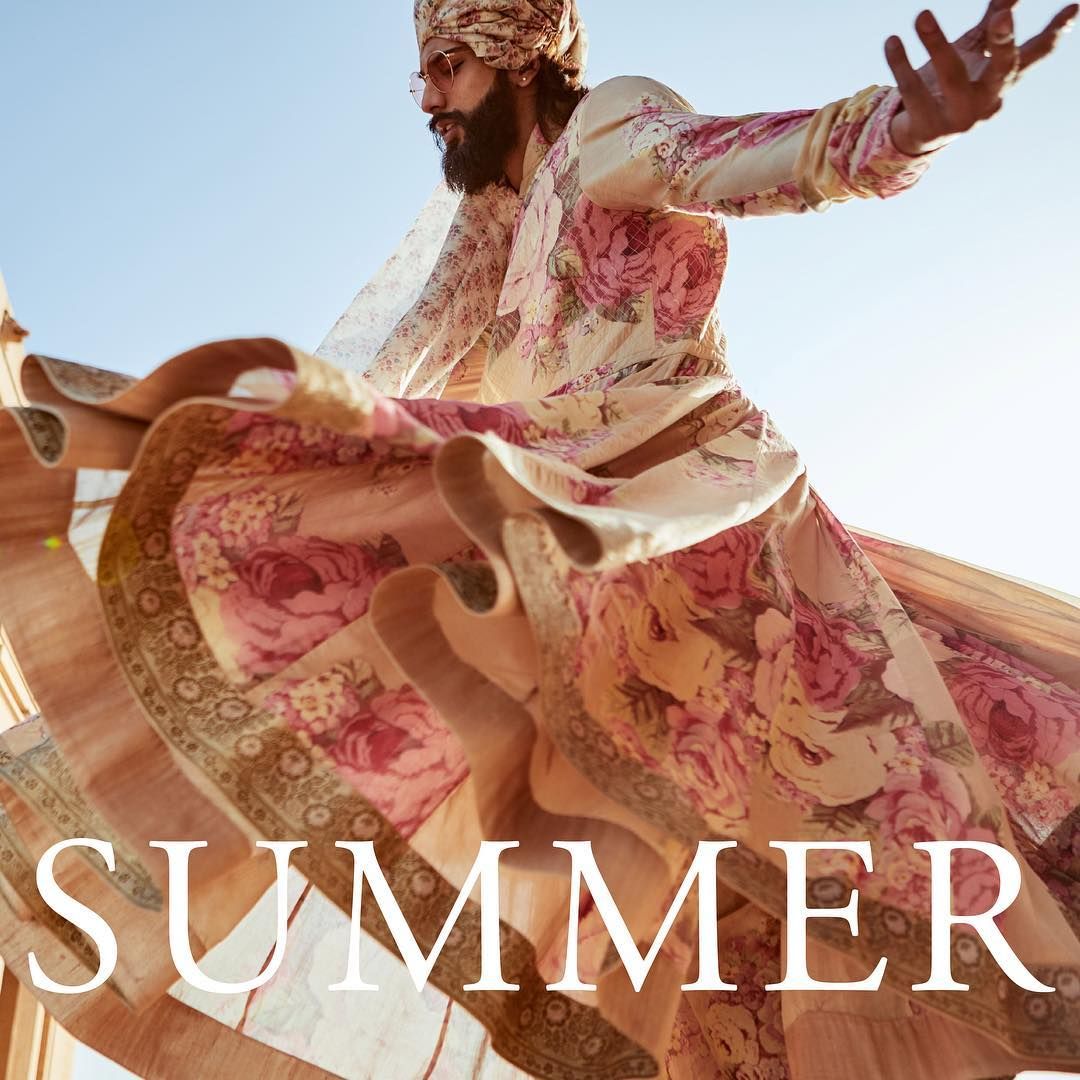 A silhouette for the grooms who dare to experiment! Psstt.. Ranveer Singh sported something similar at his mehendi, in case already you don't know. 
This Rani Haar got us drooling!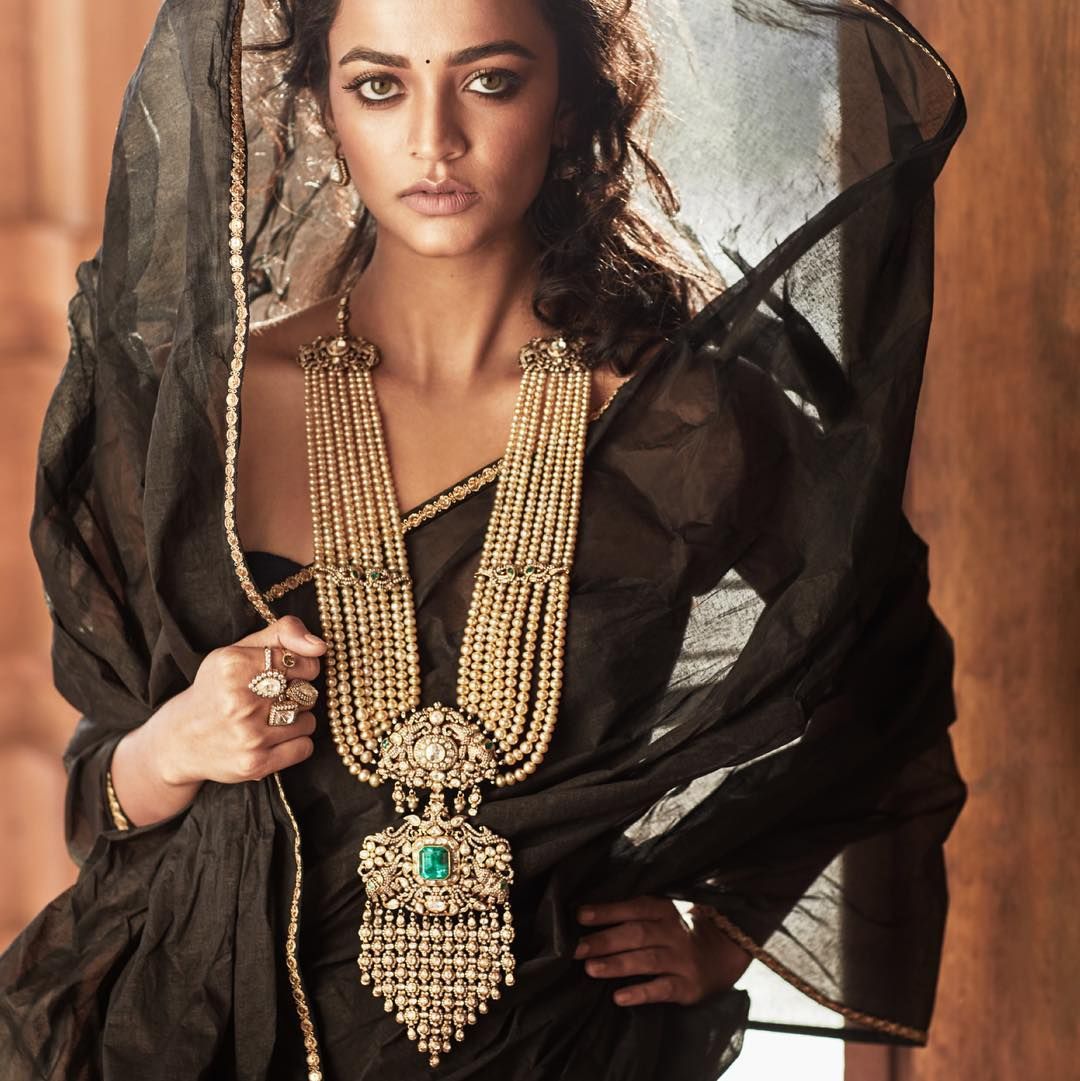 In case your wedding wardrobe is lacking a statement piece. :D
Who said dark hues are meant for winters?!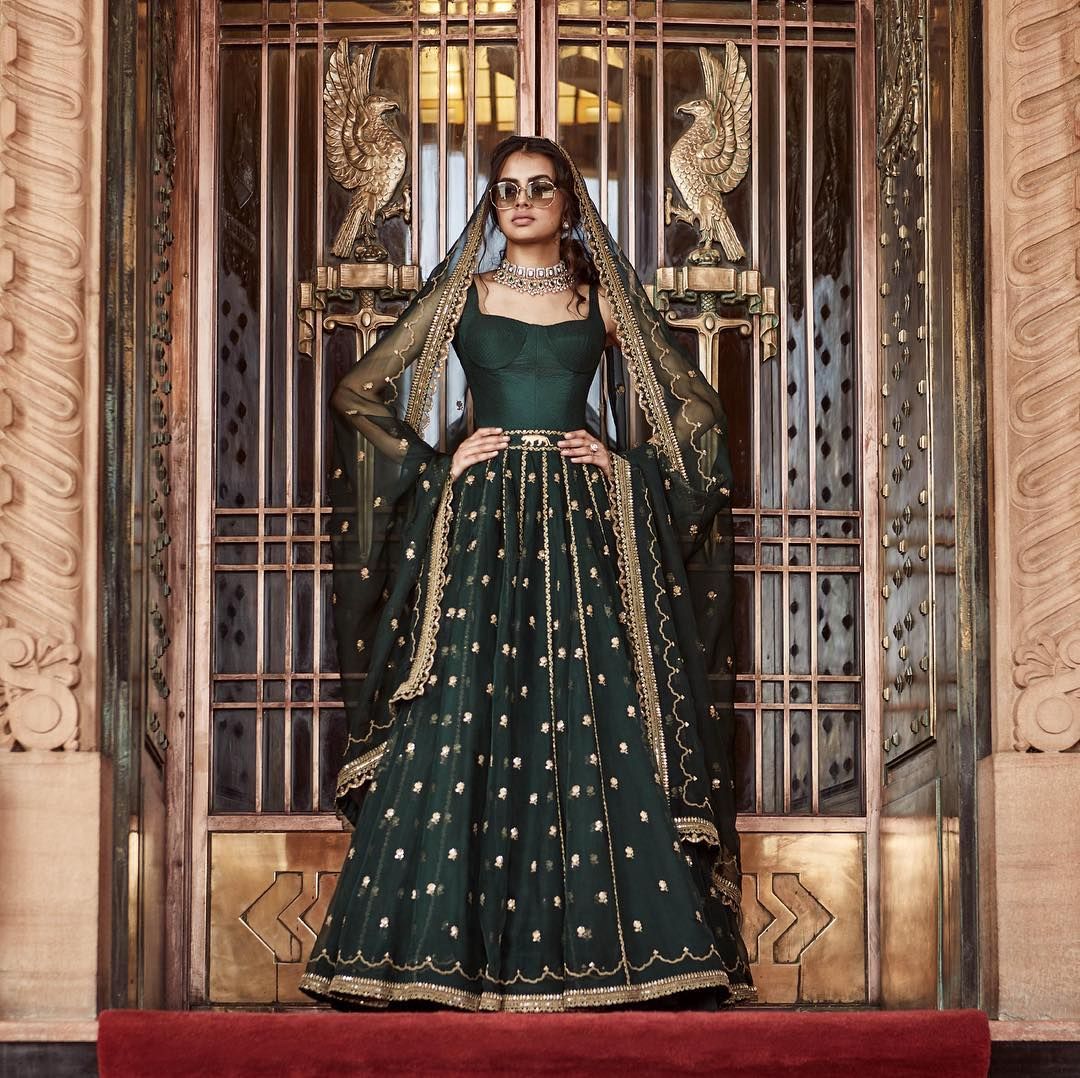 Can't wait to see our modern brides wearing this lightweight, Sea Weed hued lehenga.
Listen up brides! It's time to shine in Gold this season.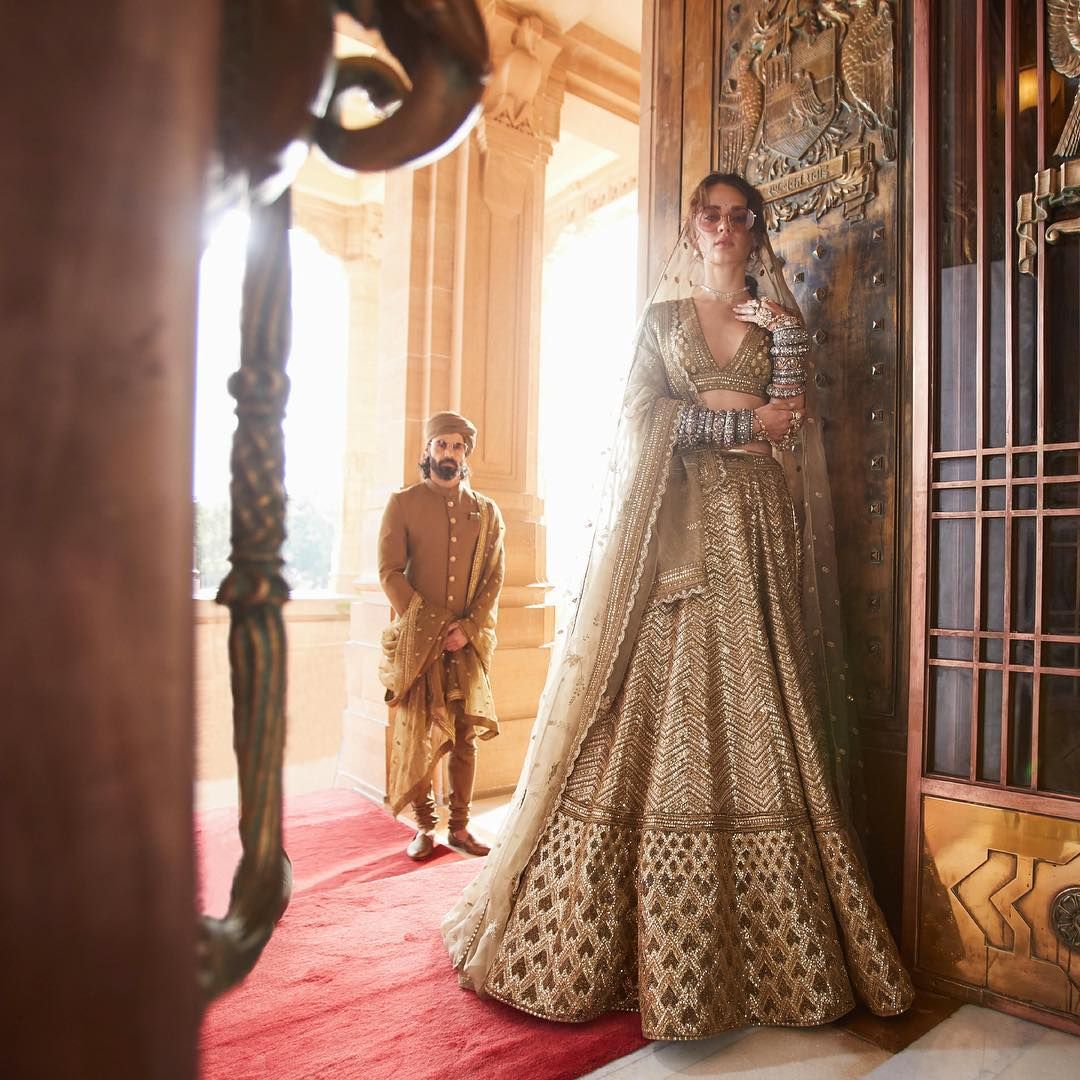 The intricate details literally took our breath away!
Tradition meets modern whimsy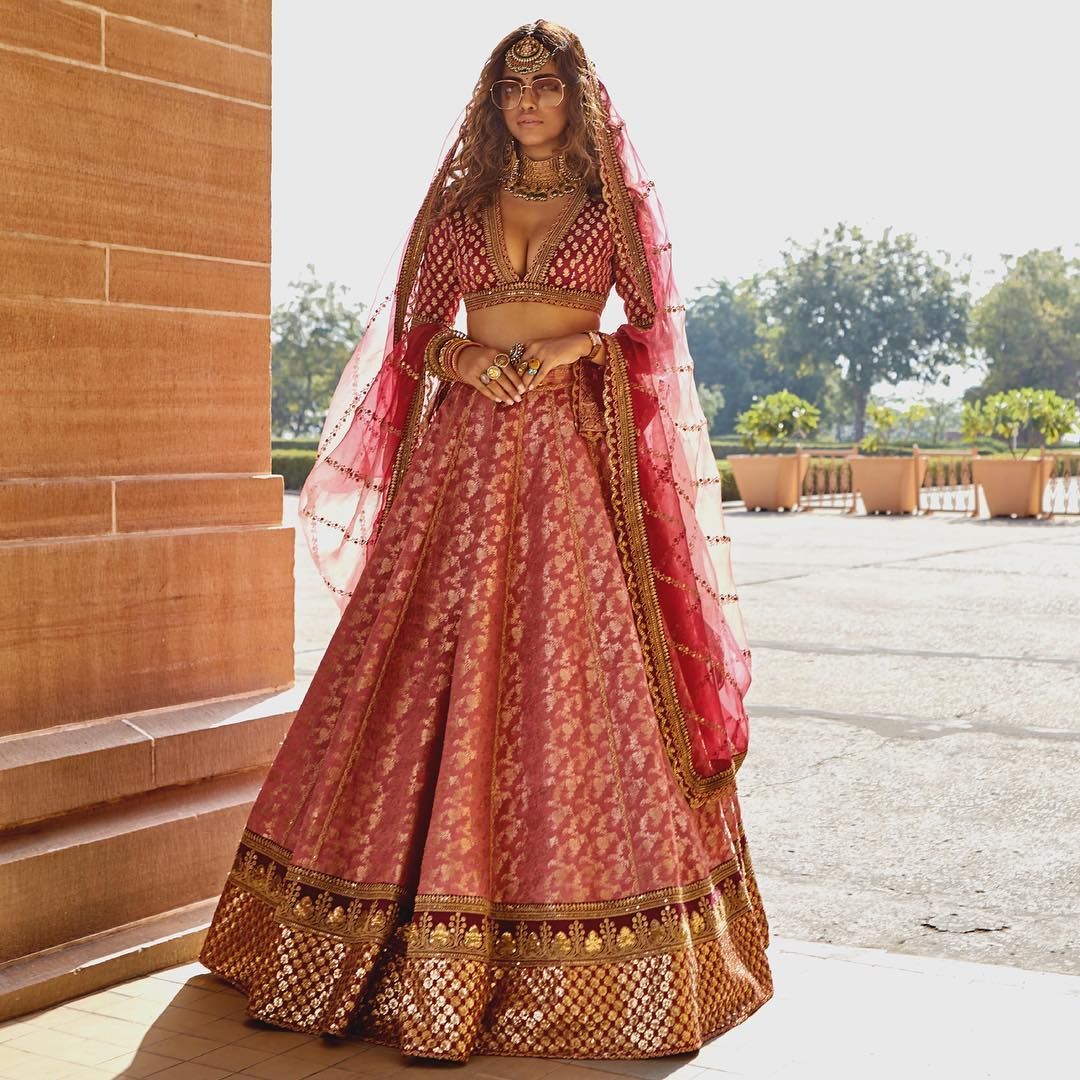 Gorgeously hand-embroidered, this lehenga gives a very heritage vibe. 
One with a contemporary take!
Who thought that a lehenga could be paired with a ruffled dupatta?! Looks no less than a dream. Doesn't it?
Go monotone with Scarlet rouge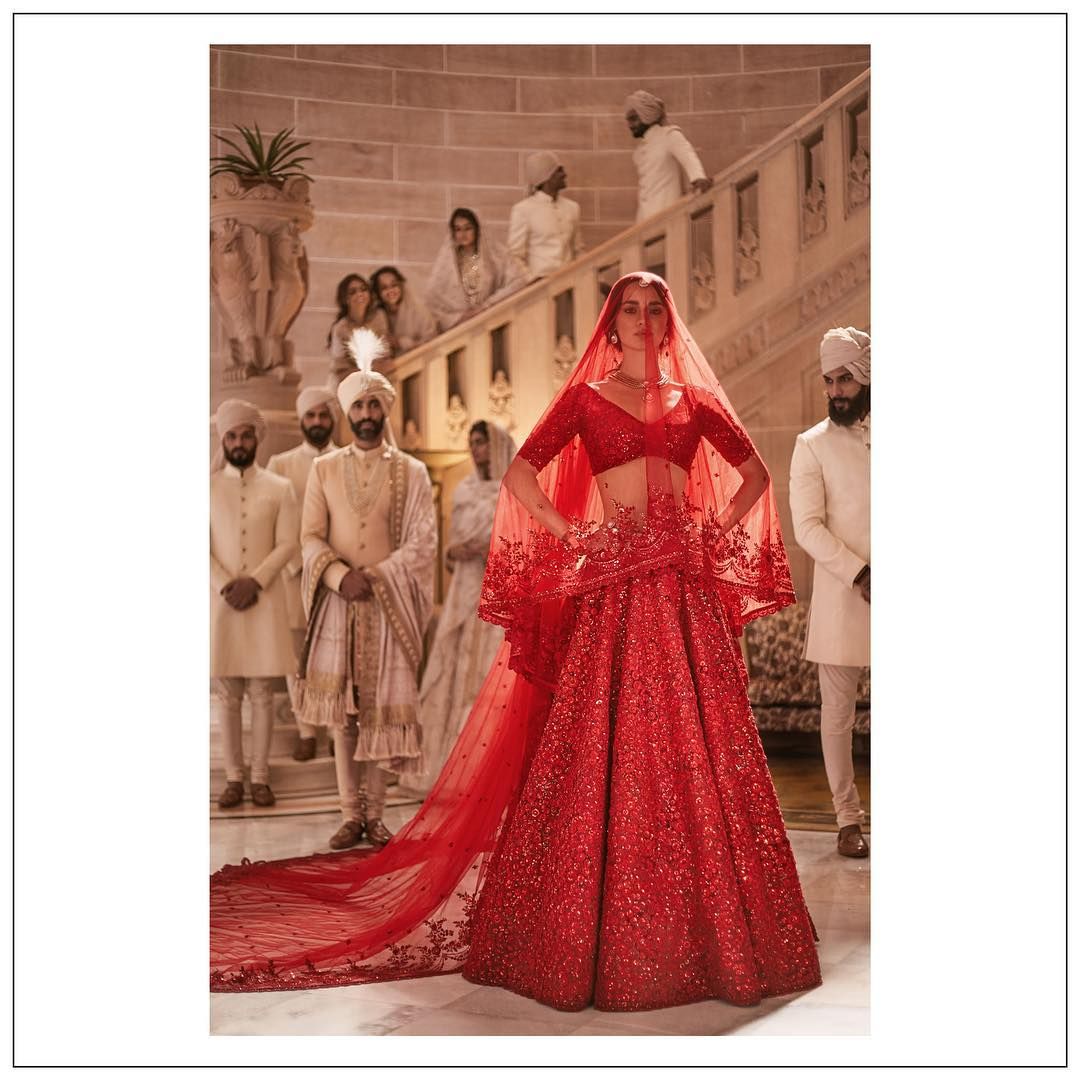 This is the one that Priyanka Chopra wore for her wedding! Loved it? You too can wear it now.
Baroque x Frugal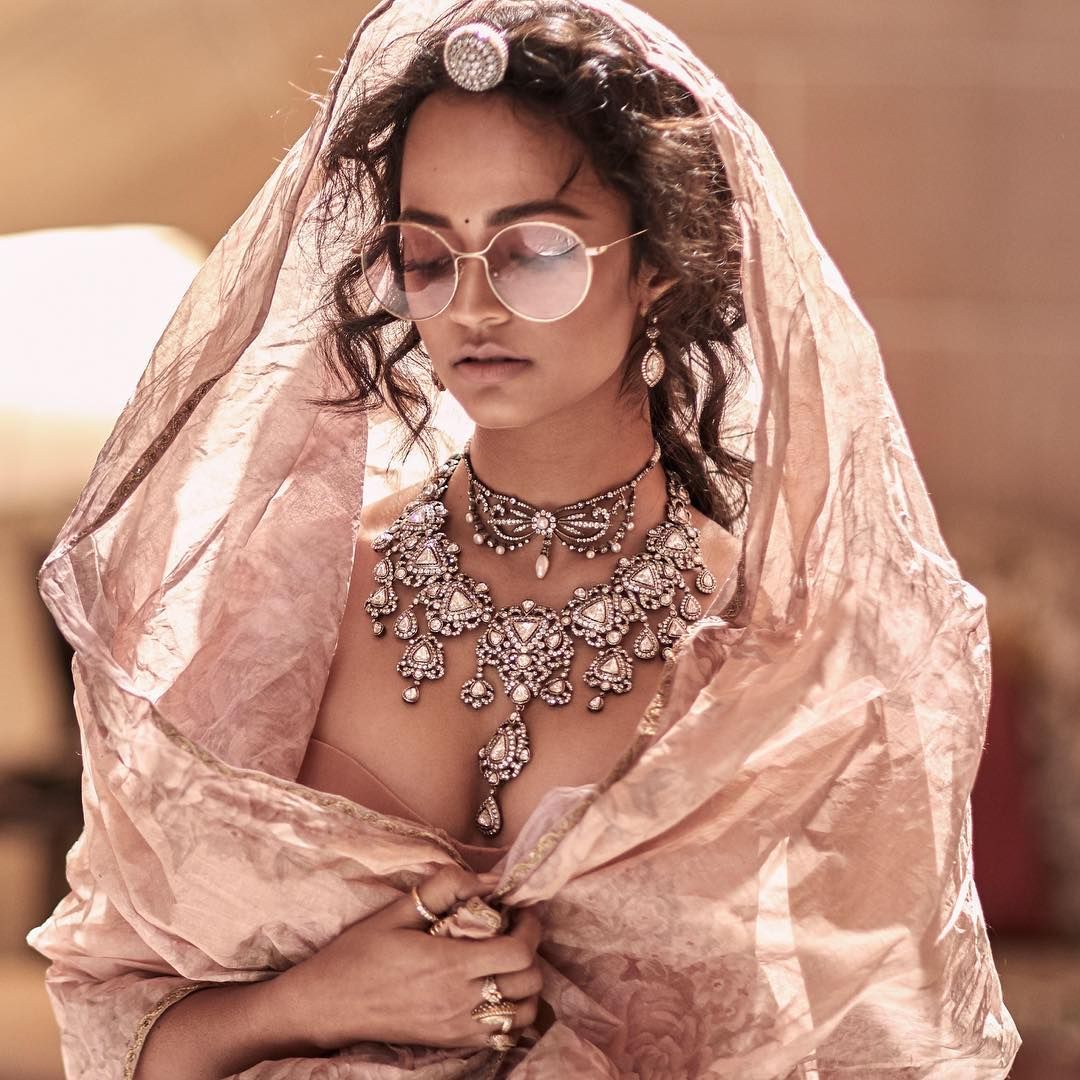 Hand-crushed organdy saree paired with an antique Victorian diamond necklace. 
This Antique bridal lehenga is pure lovee!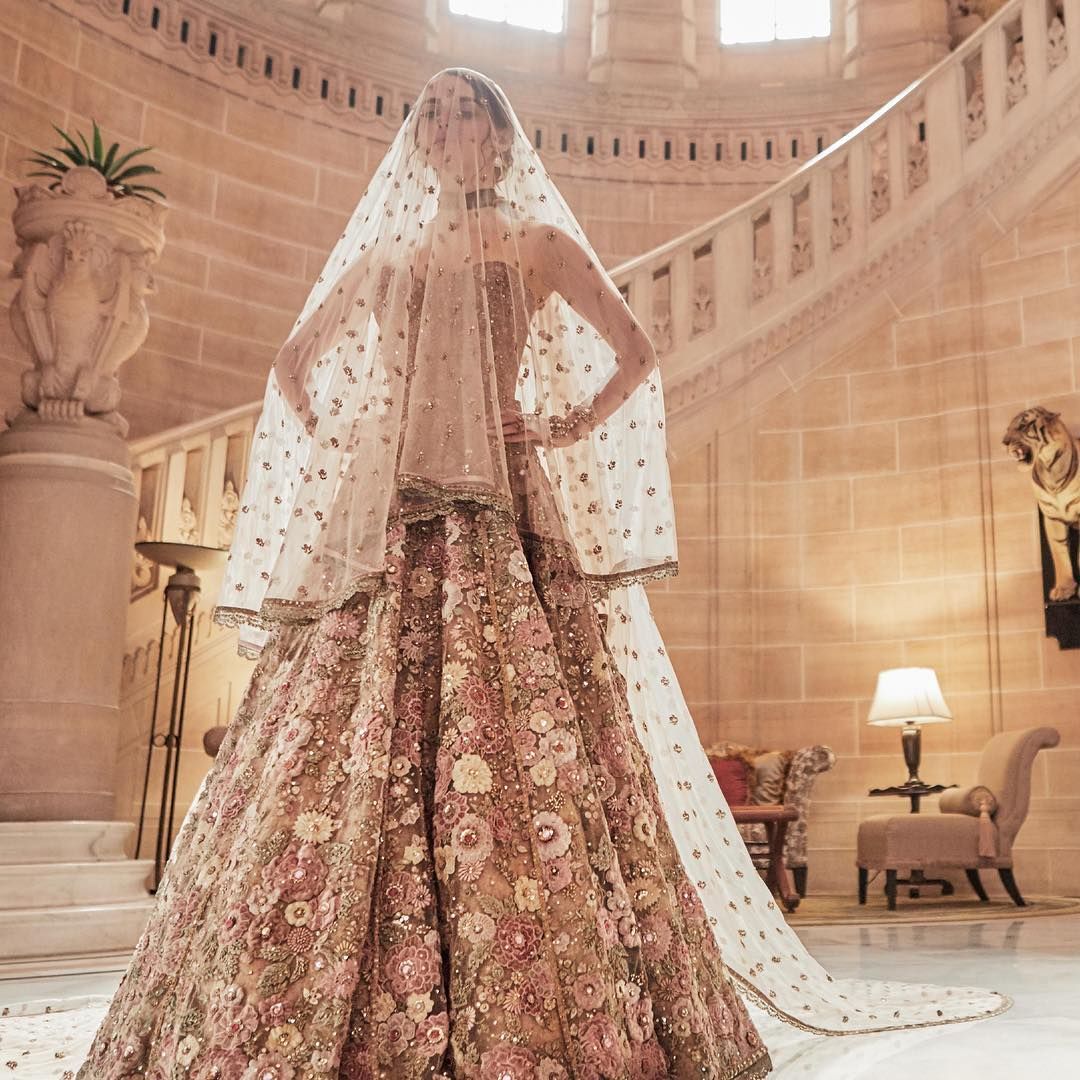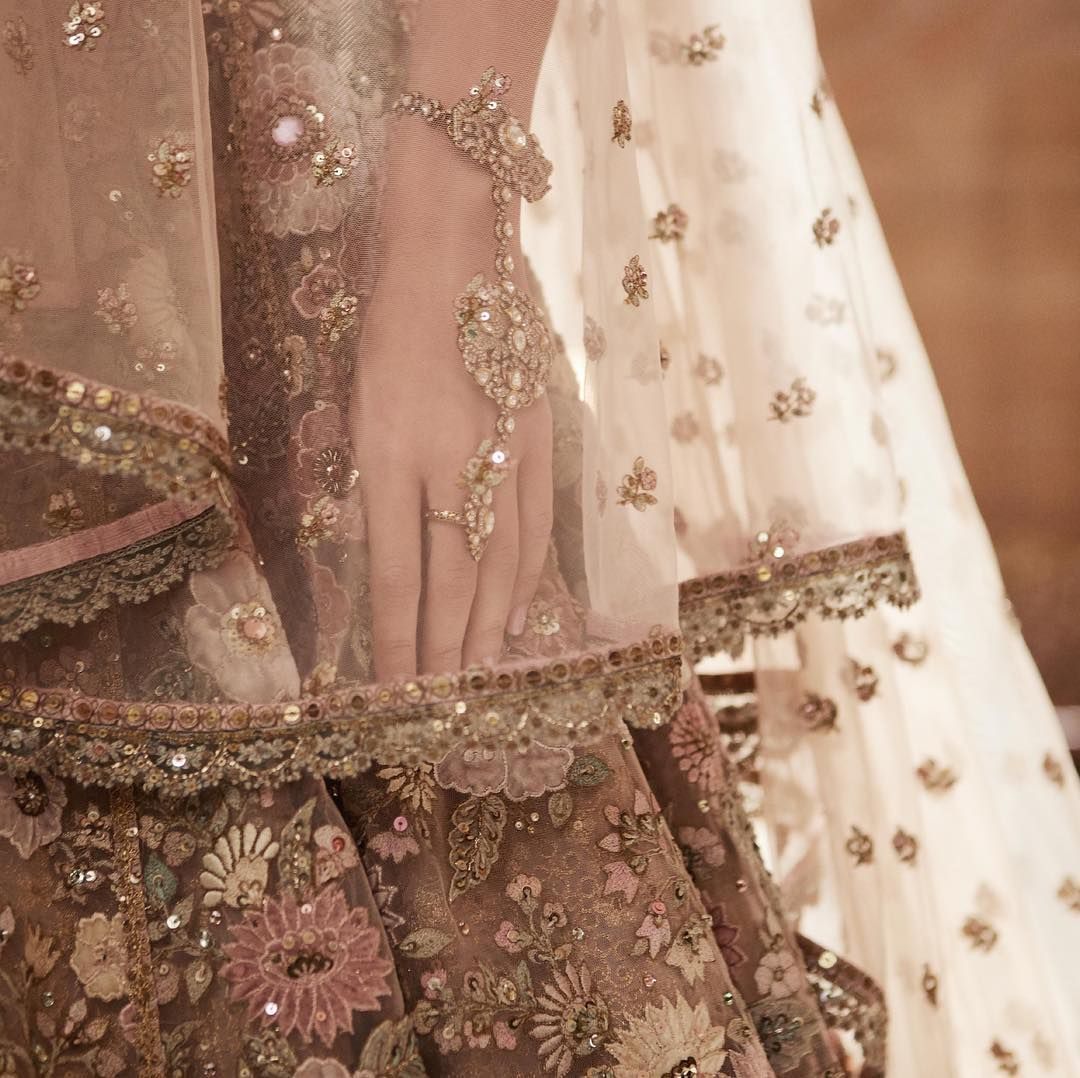 We'll let the styling and the details speaks for itself, in these photographs. Because we are left *speechless*
How can the grooms not coordinate?!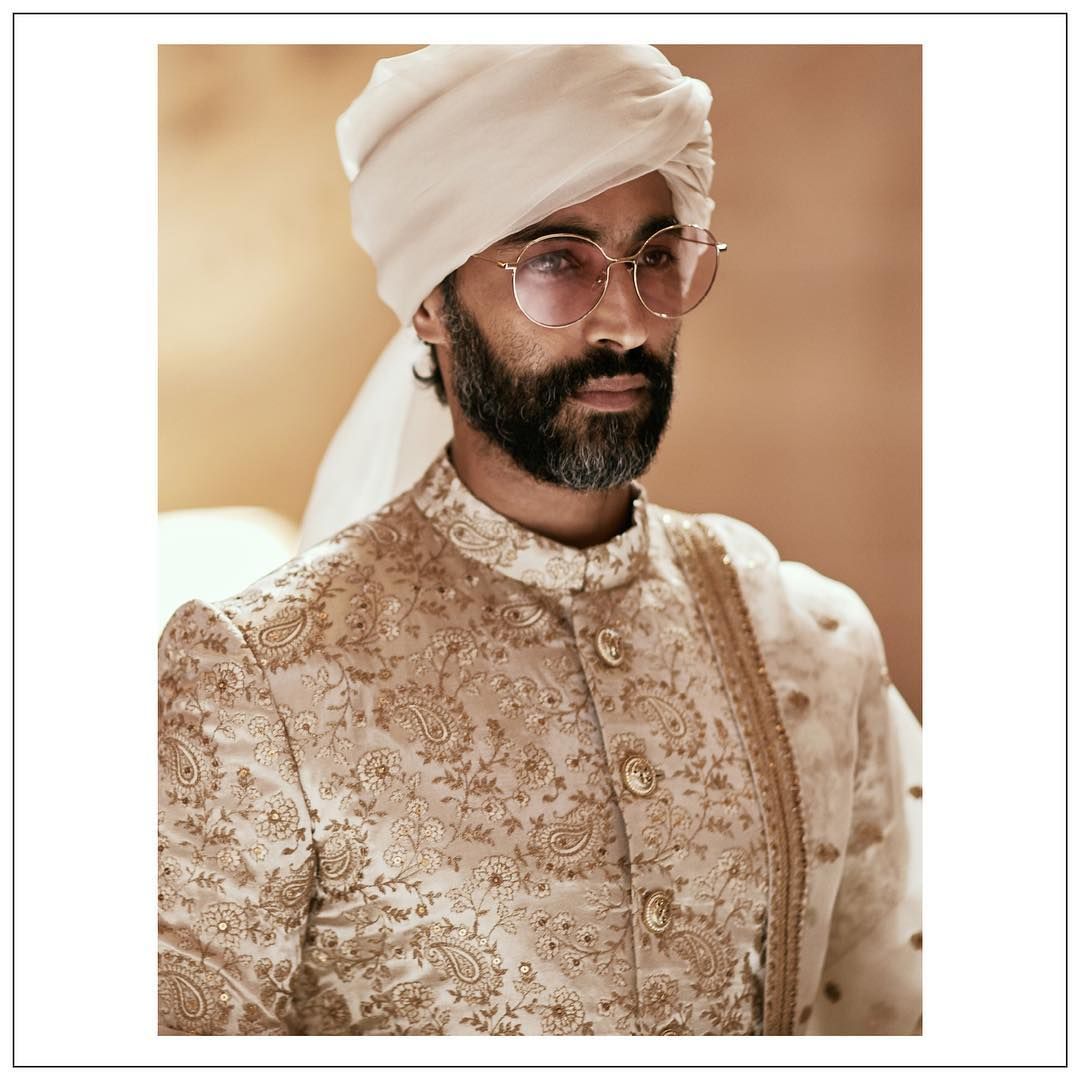 Love how we've moved back to simpler, plain safa here! Does that mean no more OTT?!
Adding colors to the neutral palette!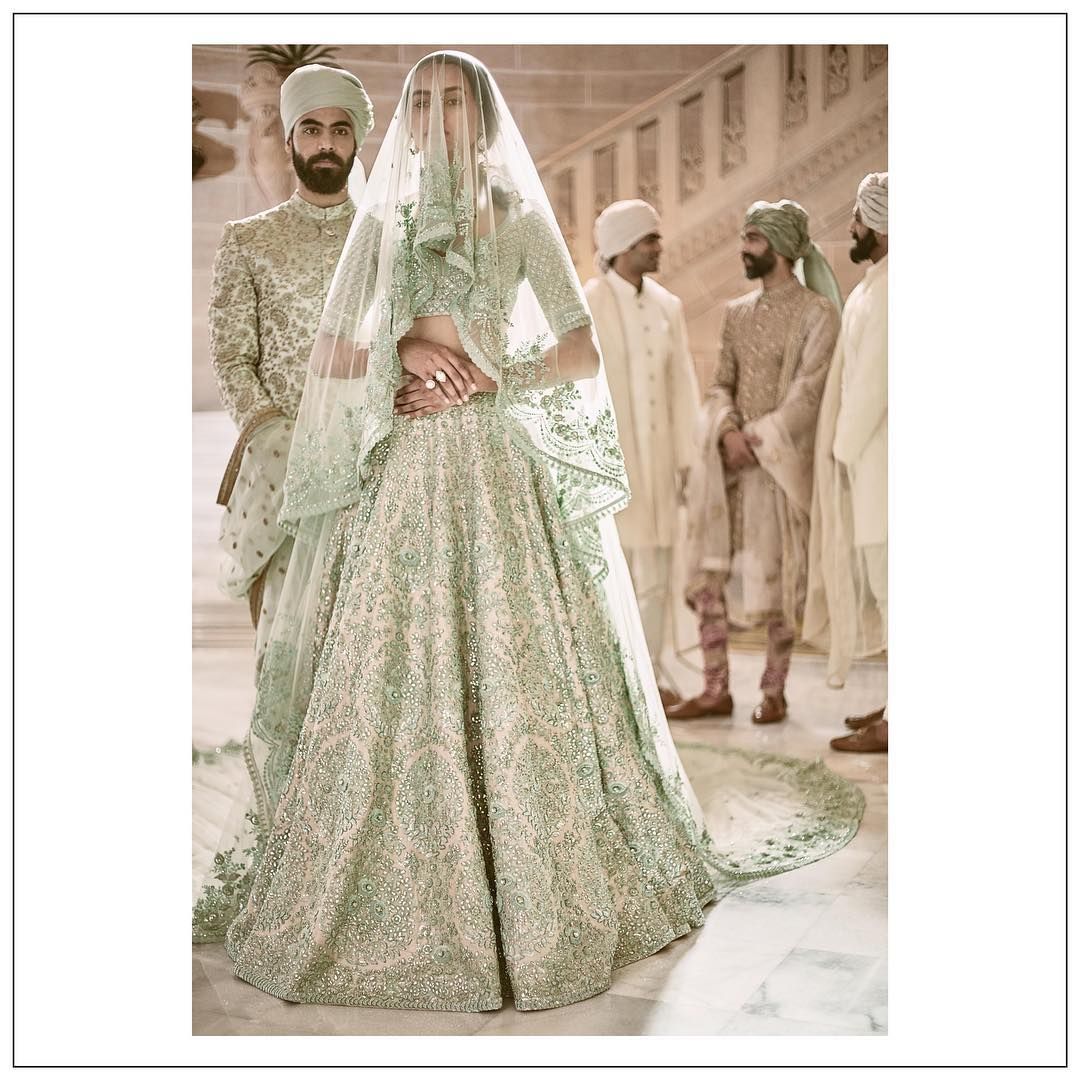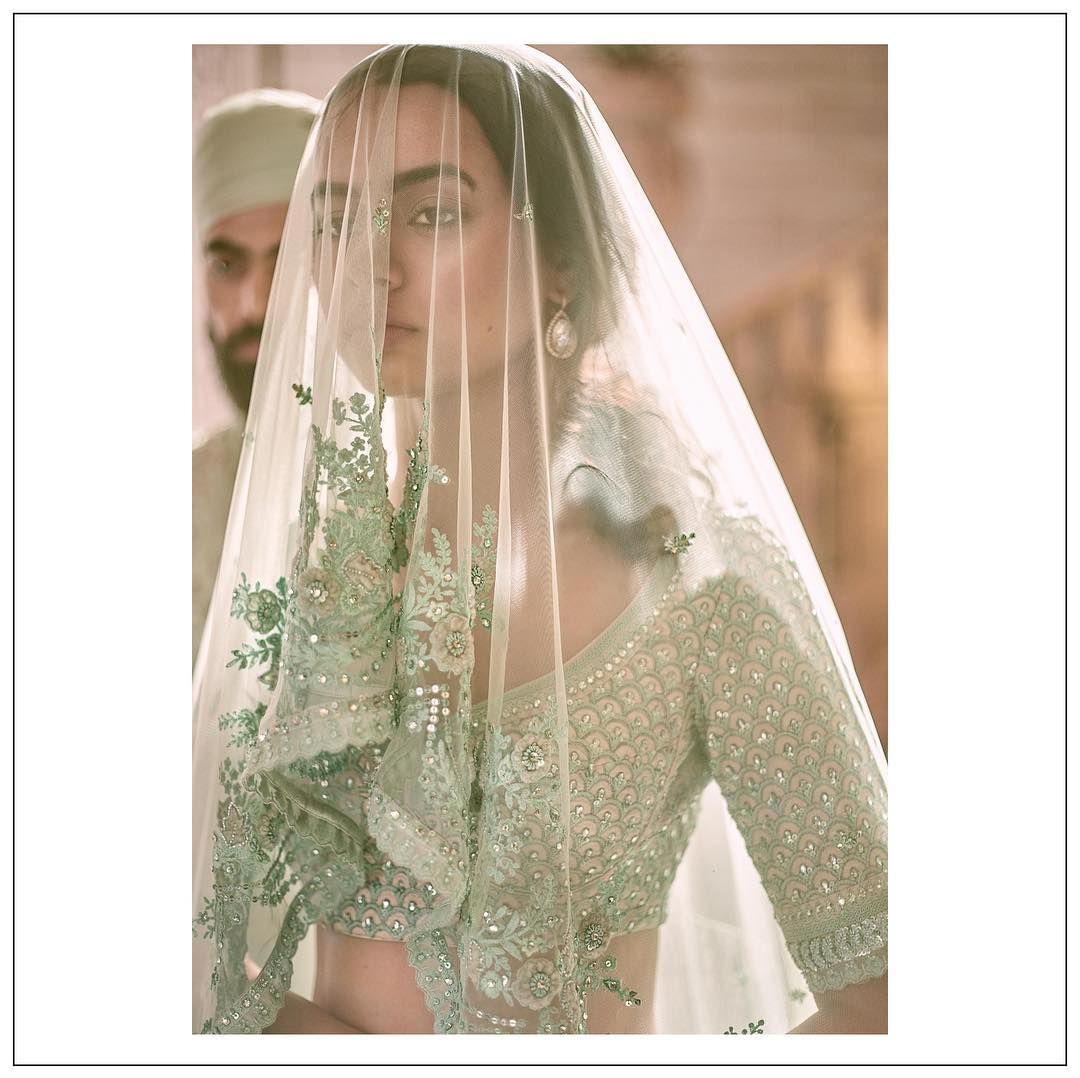 And you thought it's all about black, white and gold this season? No noo! 
And he named this piece CARNATION! *tears of joy*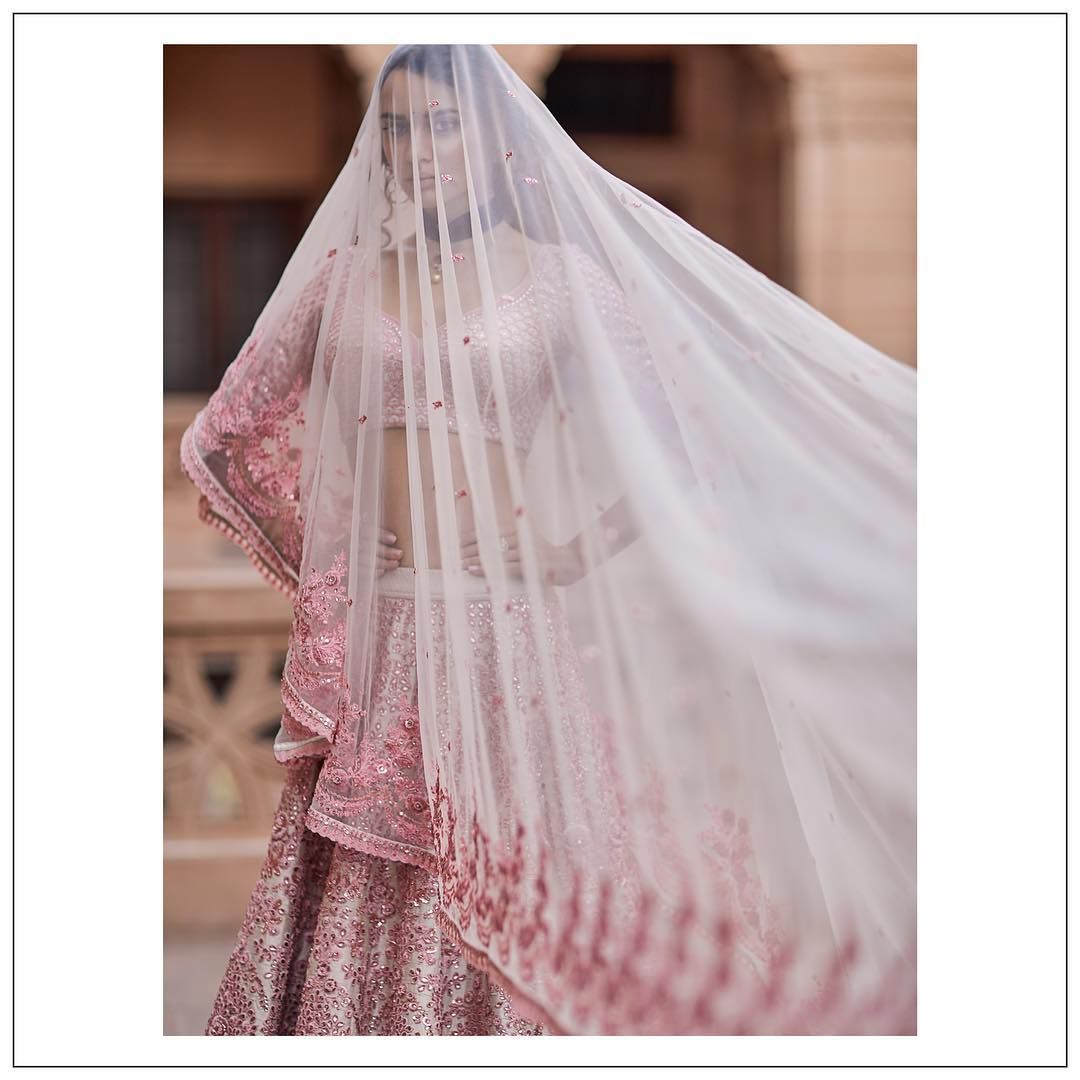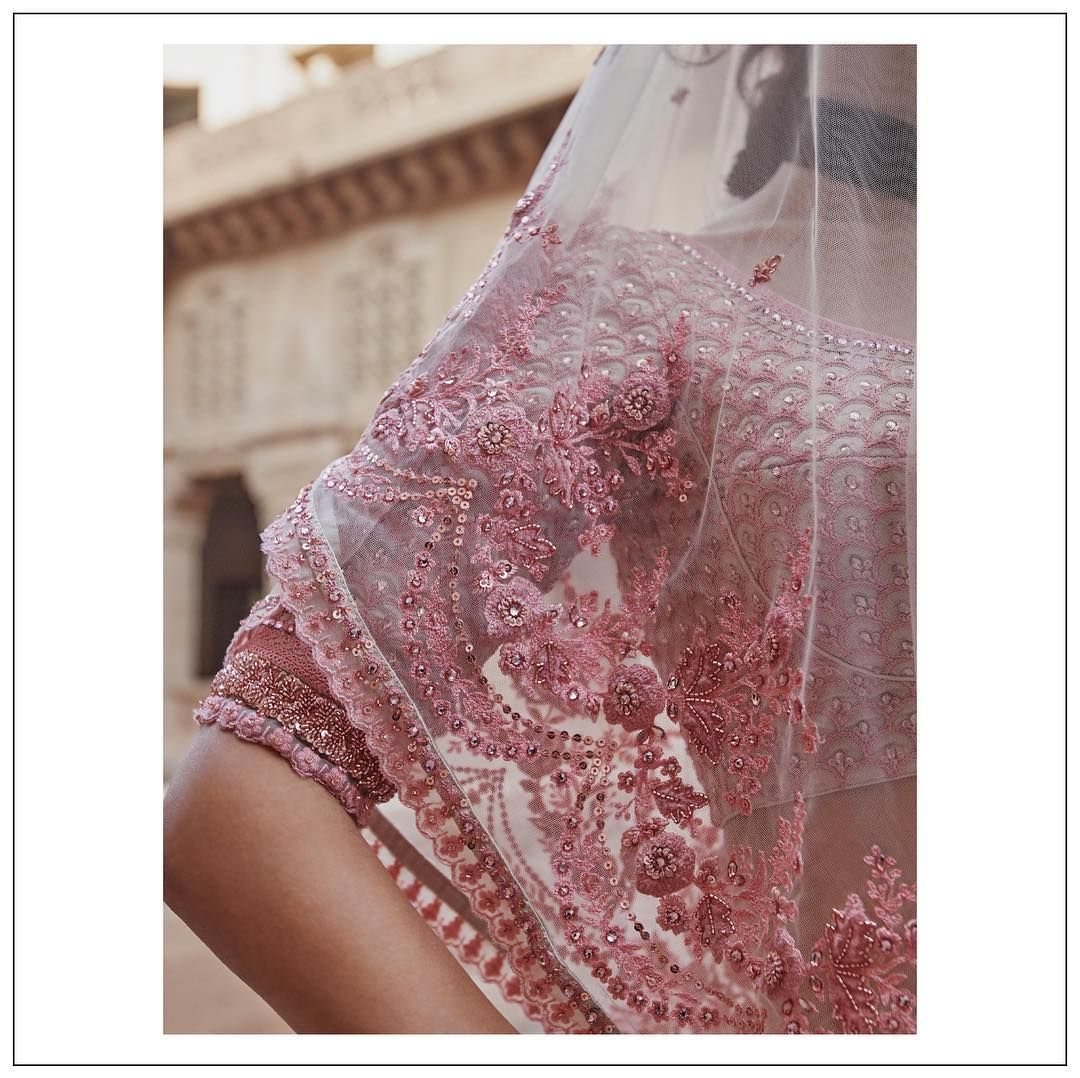 I am someone who loves carnation flowers, and hence, this piece definitely stole my heart! We haven't seen this before. Quite unique, to say the least!
Would you believe if we say these are 'Khadi' lehengas?
 

 

 

View this post on Instagram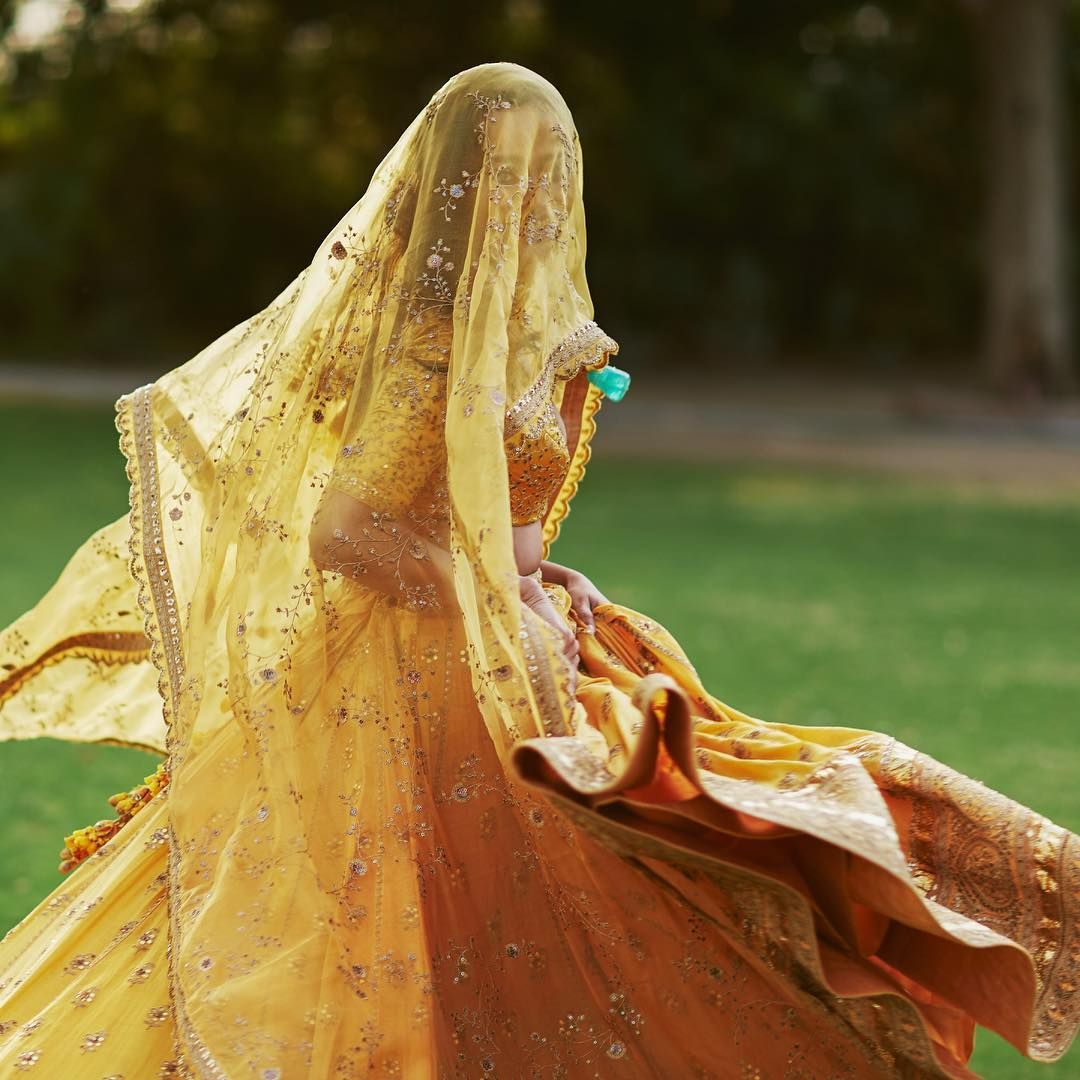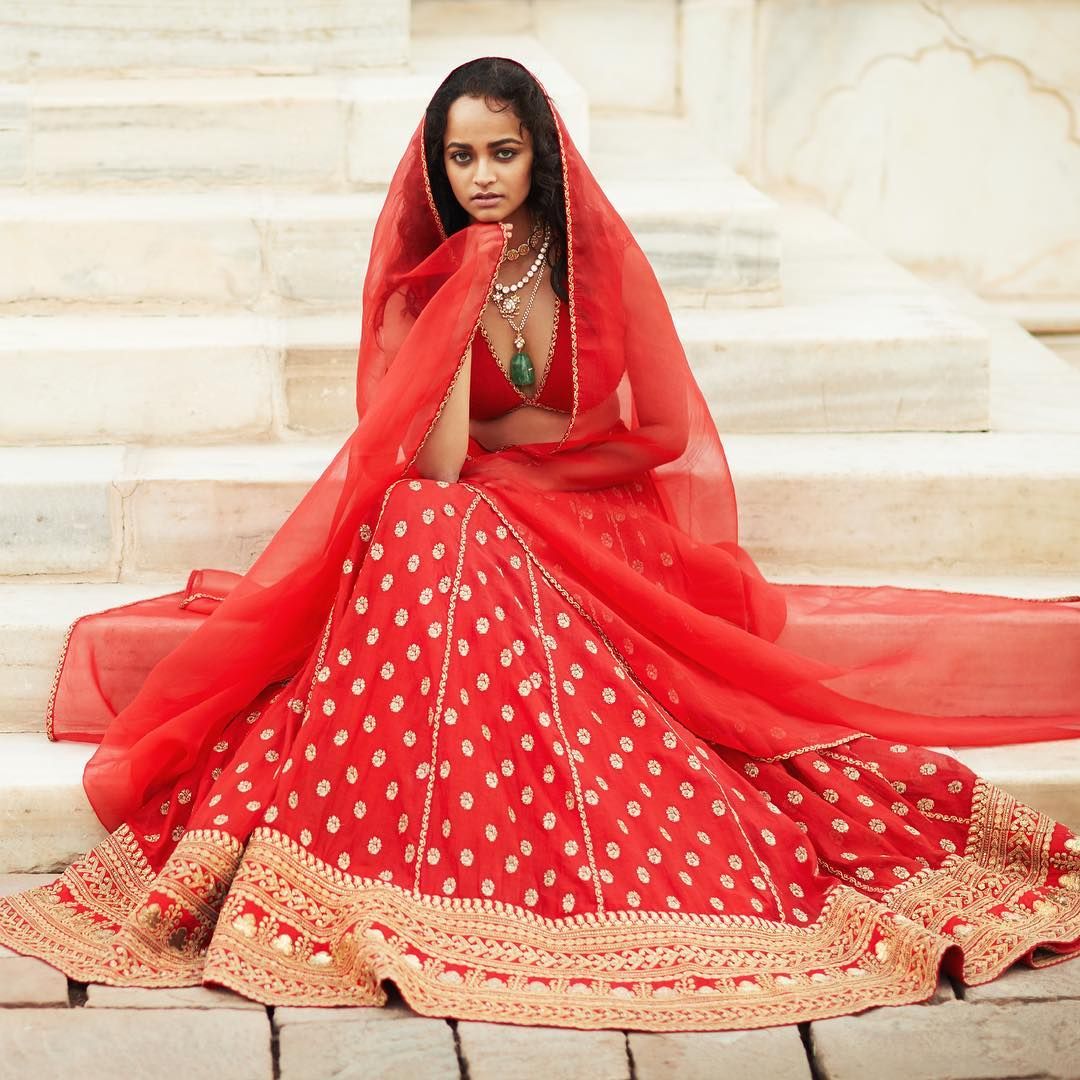 According to Sabyasachi, "As a bridal designer, I keep thinking "what's next?" and I keep coming back to khadi. Again and again. It is sophisticated, cultural and powerful. For me, khadi is equivalent to wellness and nothing can be more luxurious than that. 
When I look back at the last 20 years, my khadi bridal lehengas are what I am most proud of. Combined with Indian jewellery and flowers they create a very potent and timeless image. Humble, with a tinge of arrogance. Some of my most discerning customers globally have chosen to wear khadi lehengas for their wedding."
Bridesmaids' outfits inspiration on point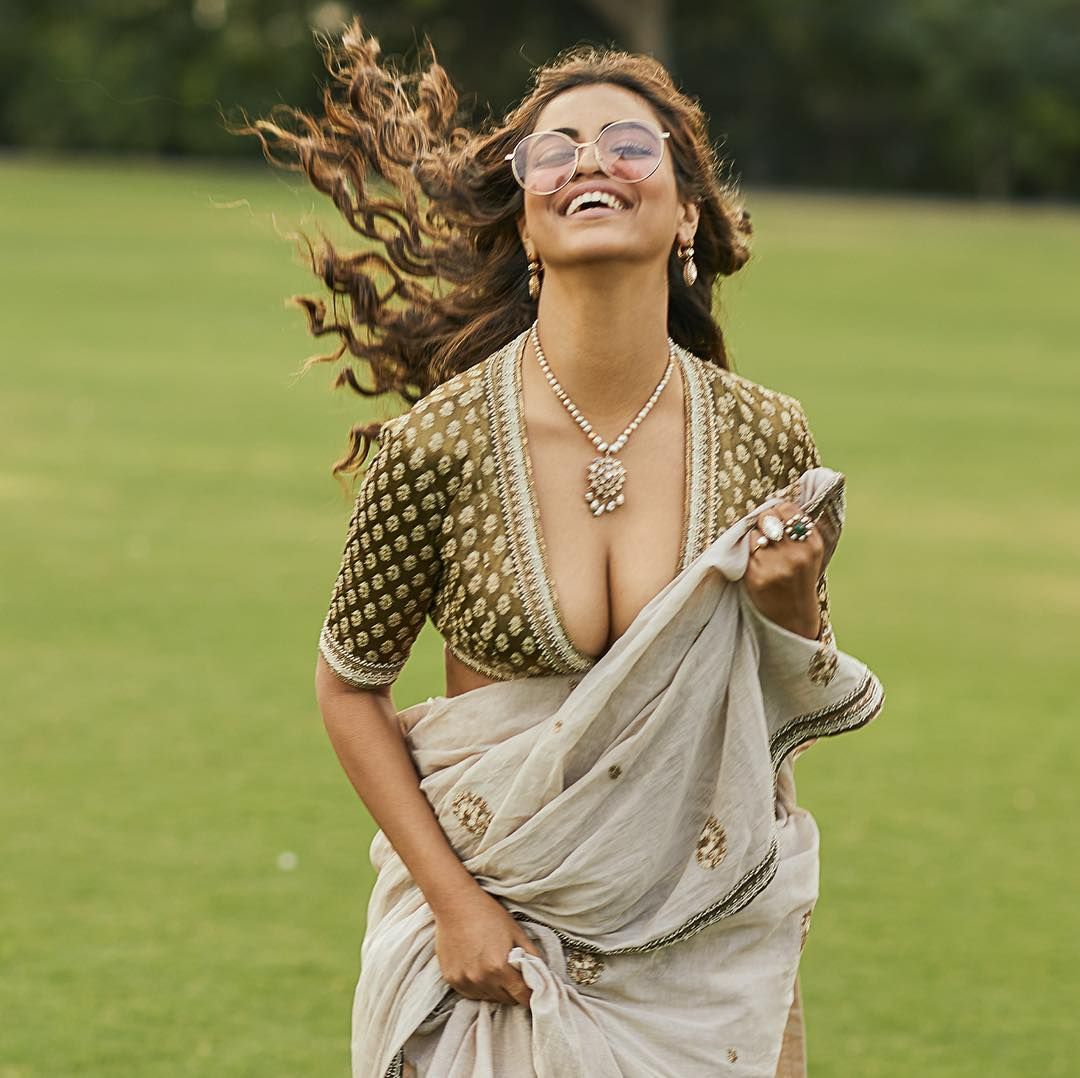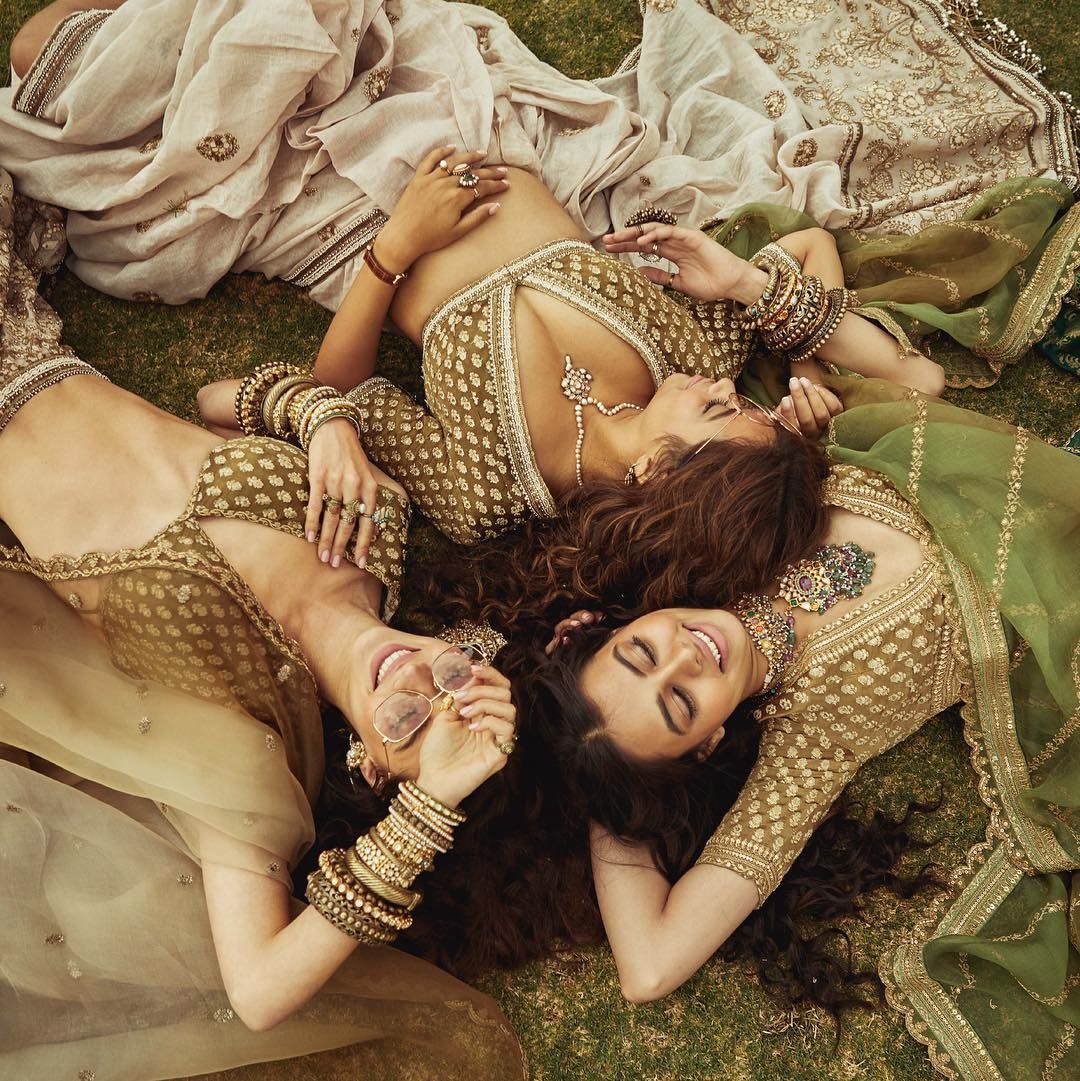 Sheer, sexy and modern necklines; that's how a millennial bridesmaid wants her outfit to be! 
Time for outfits crafted on a delicious palette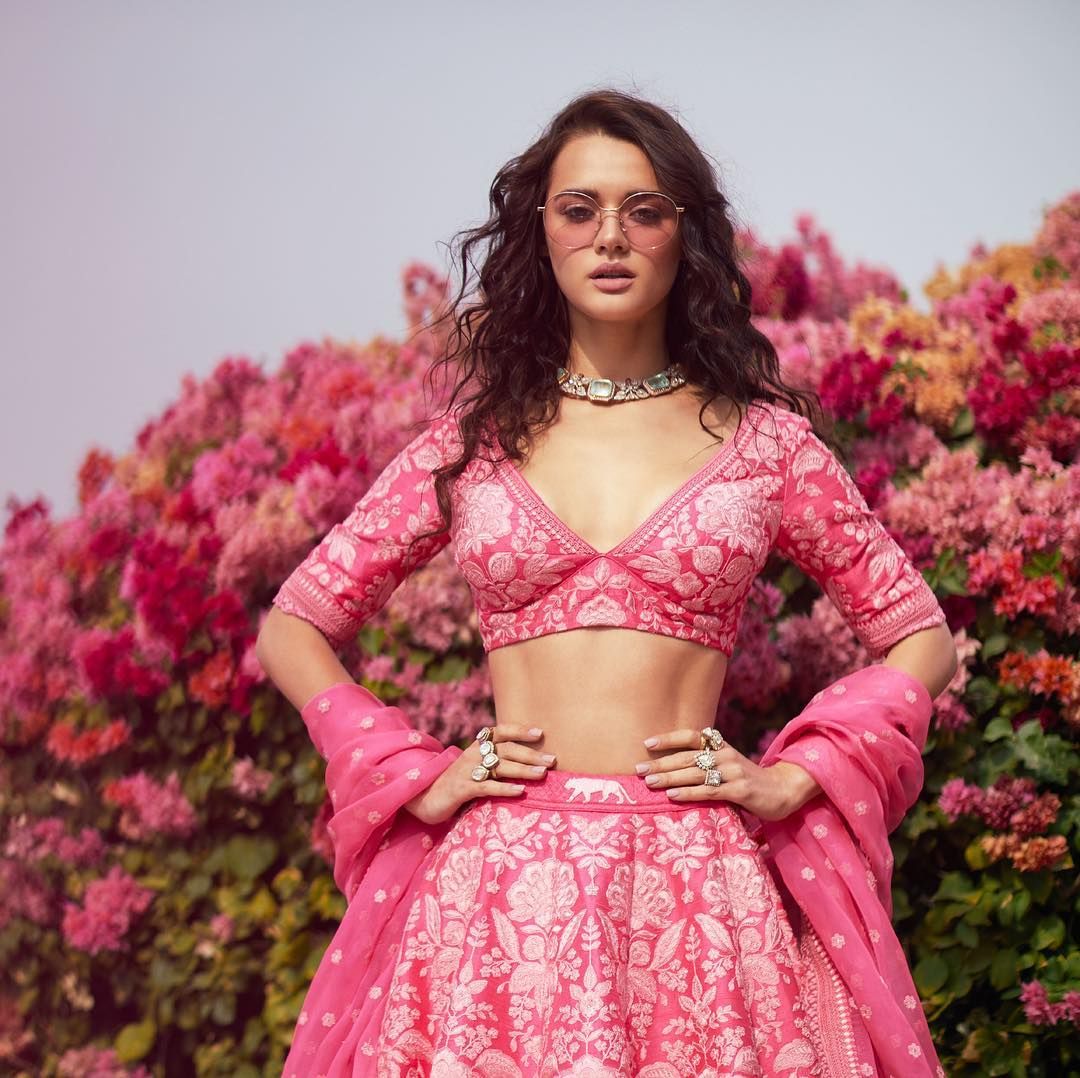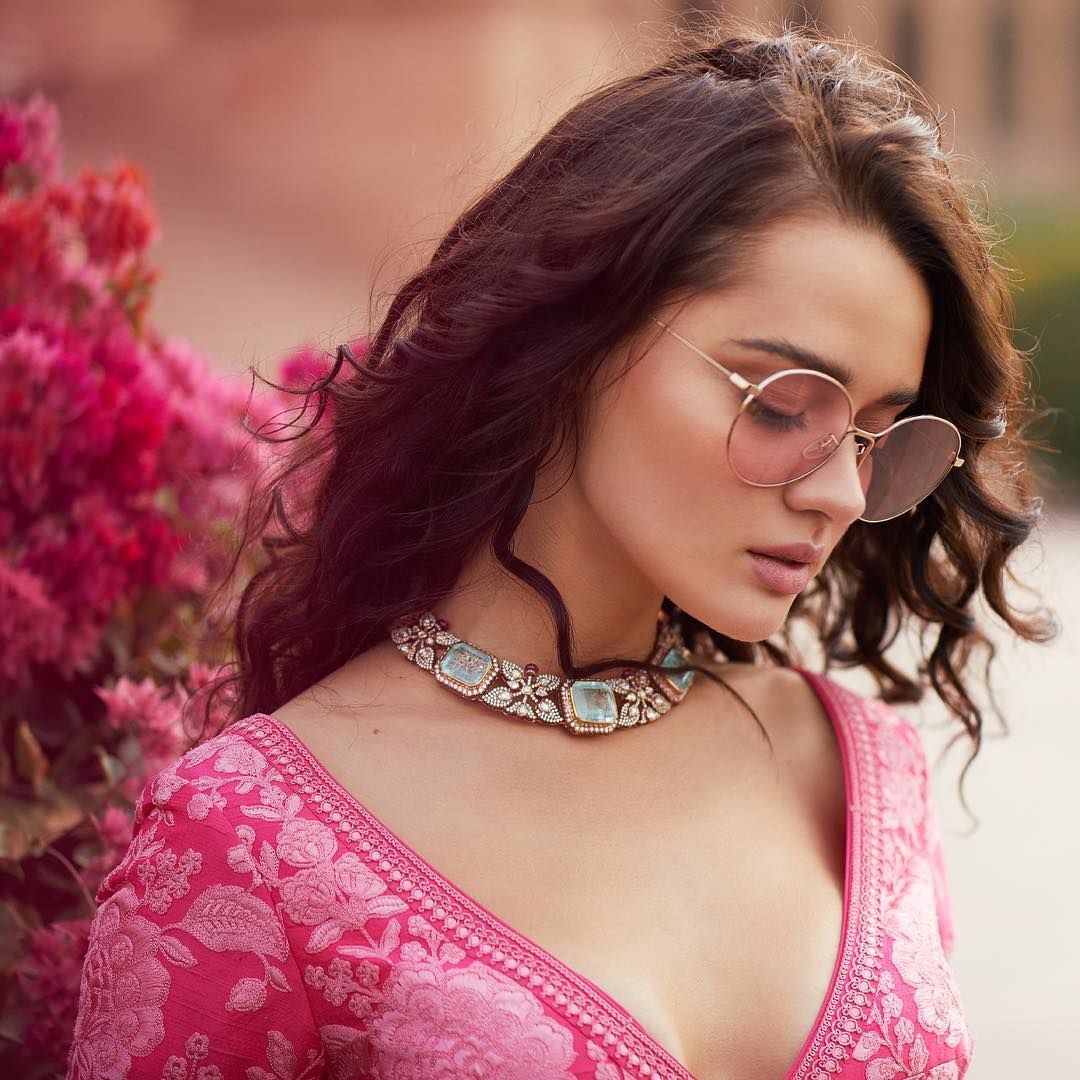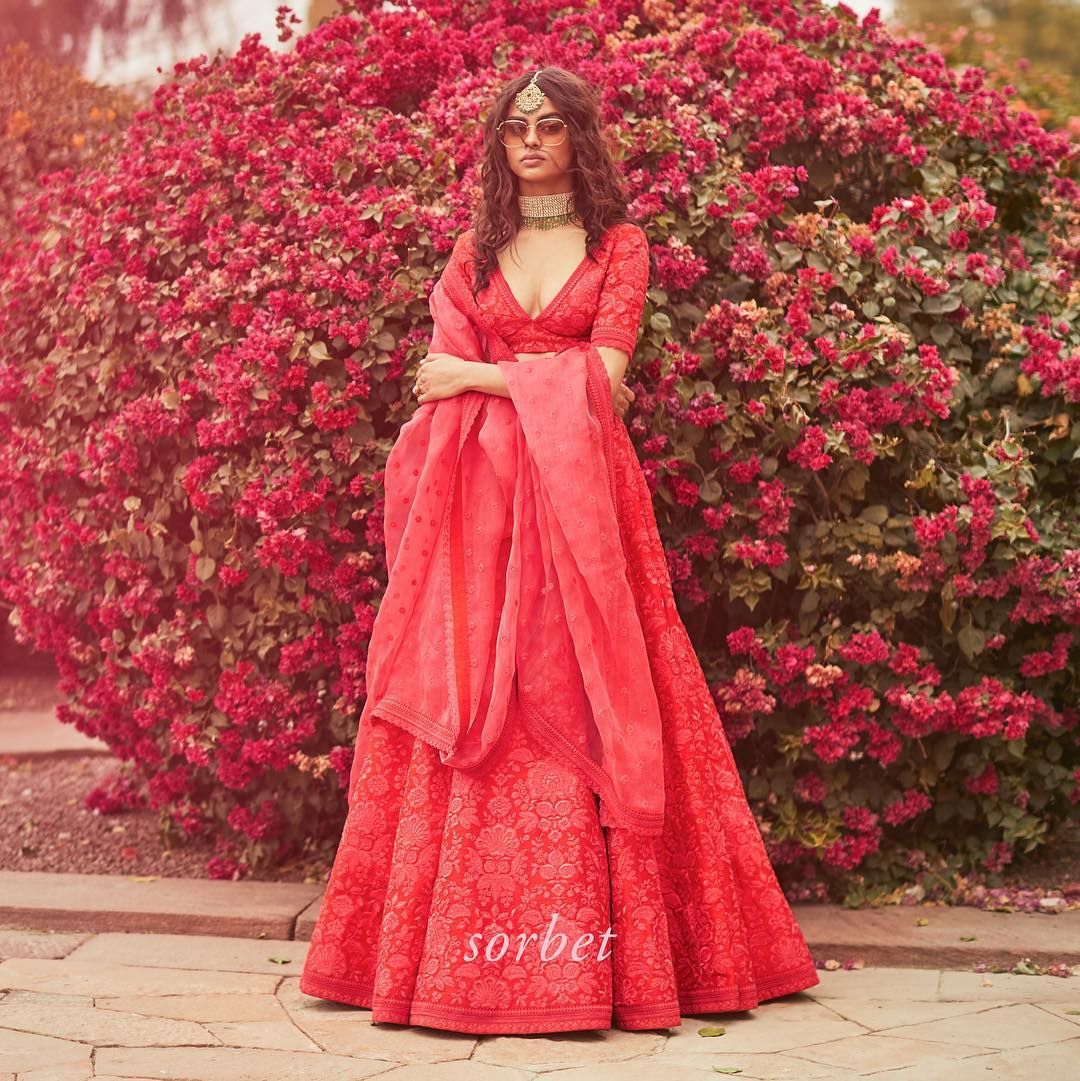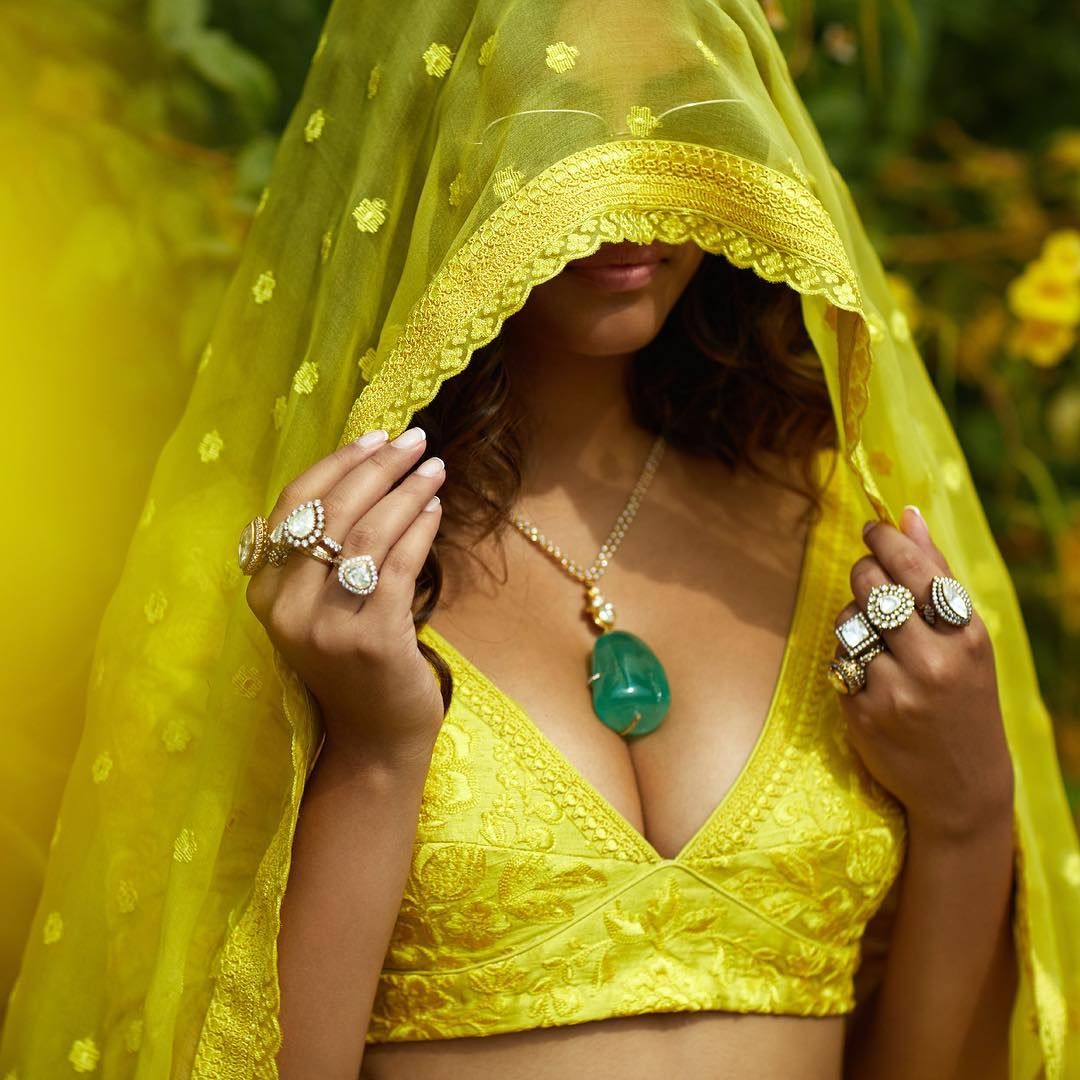 Saving the best for the last, these lehengas in whimsical colors will definitely be on every bride's wishlist this wedding season. Yeah we know, it's difficult to pick one right now, but be patient because this collection will take a lottt of time to get out of your mind. And once it's done, you'll be able to decide which one to select - Acid, Pink or Sorbet!
Also, those bougainvilleas as a backdrop brought the best out of these pieces!
Color with an attitude, for our grooms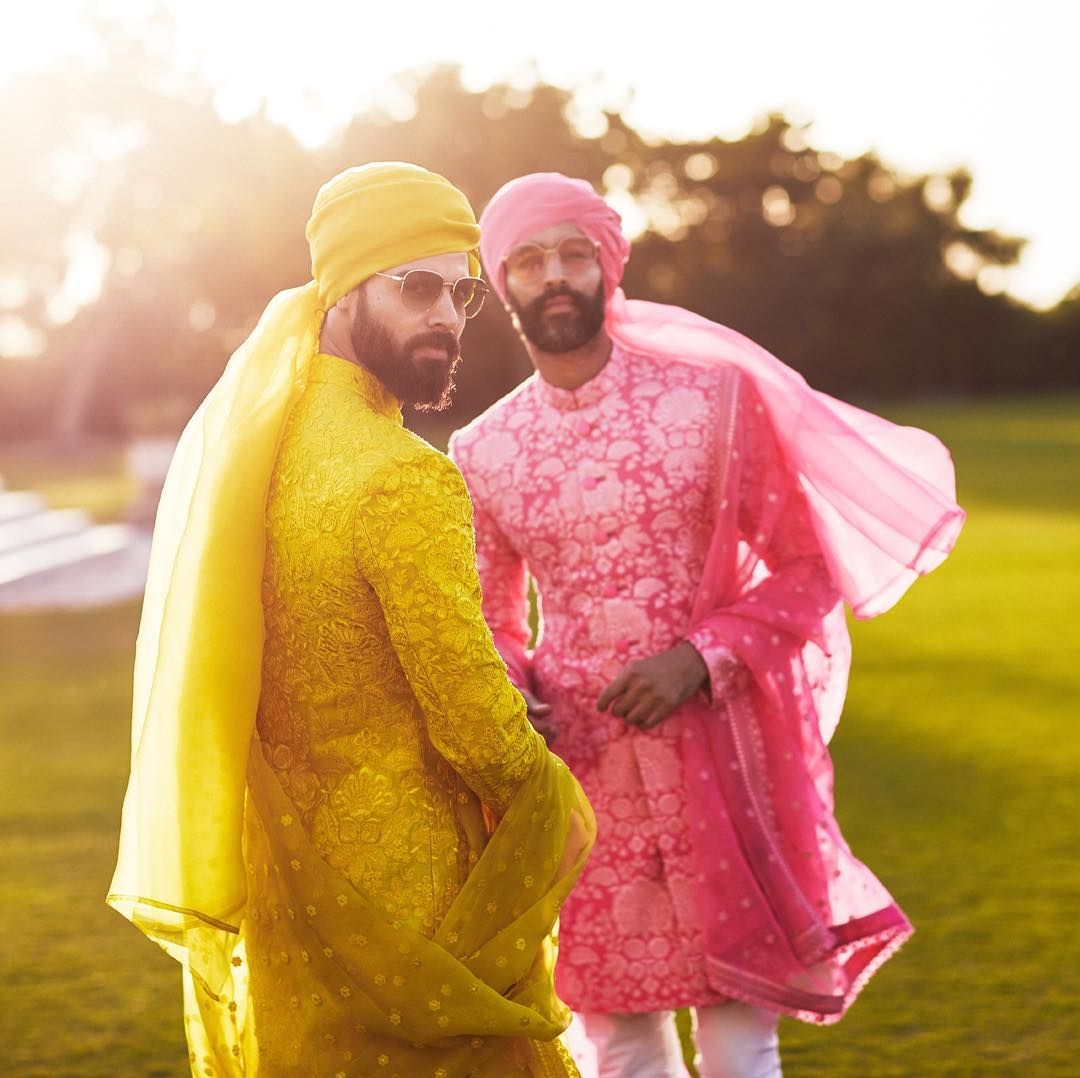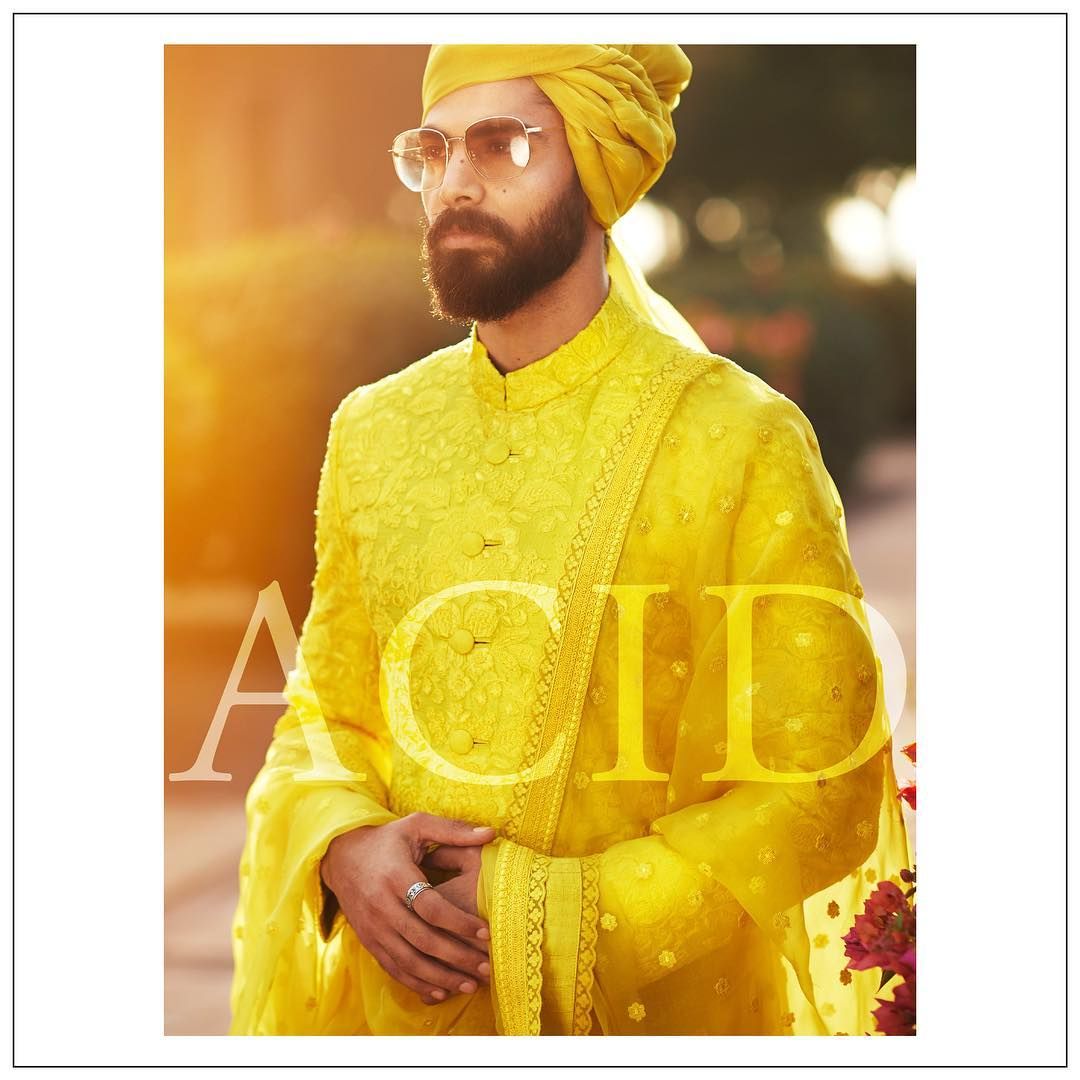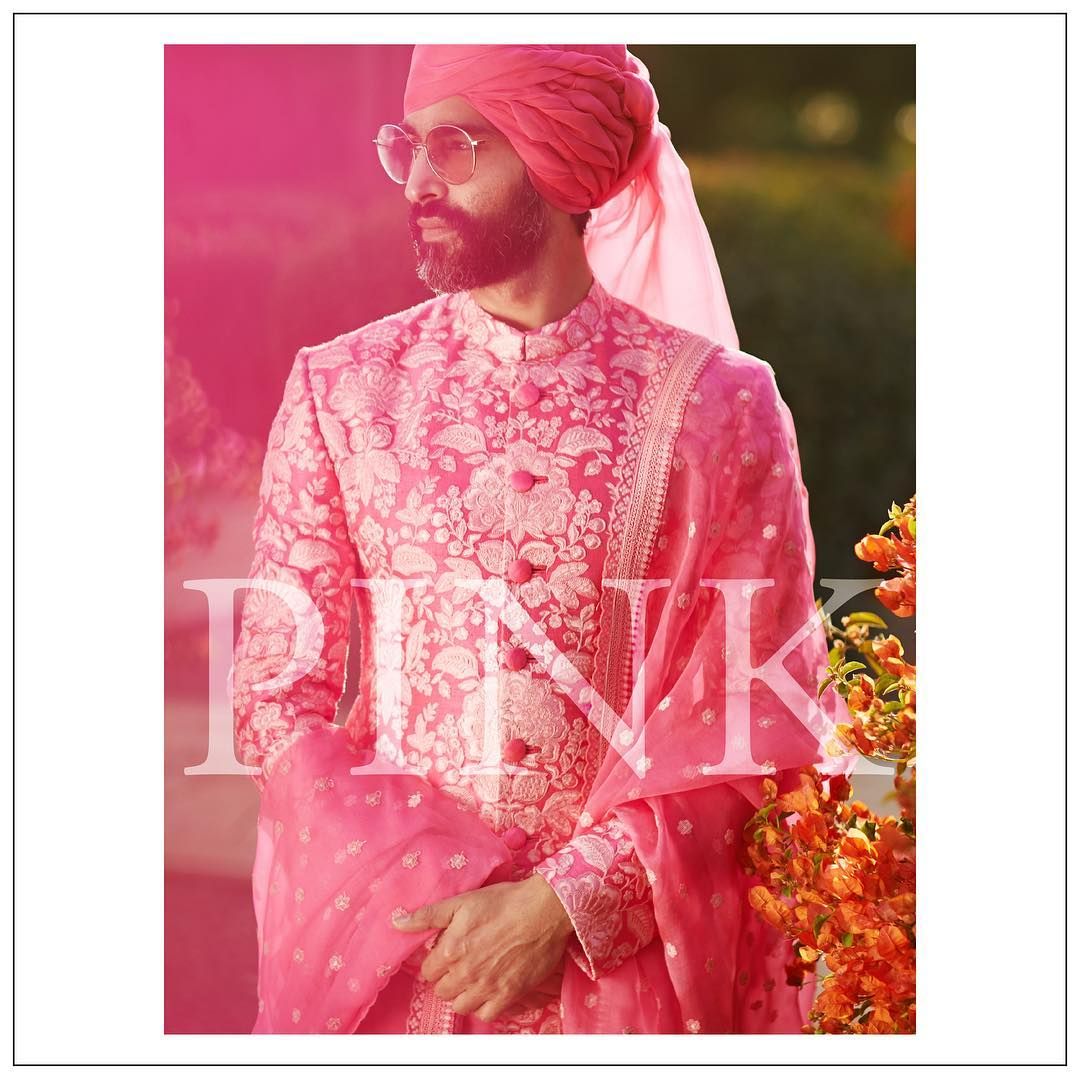 Specially curated for the flamboyant men, who like to coordinate with their ladies!
All photos courtesy sabyasachiofficial