The Prettiest Jaimaalas We Spotted On South Indian Couples!
BY Meenu | 09 Jul, 2020 | 16051 views | 3 min read
In South Indian weddings there are a lot of ceremonies that need the bride and the groom to sport garlands/maalas. Be it the multitude of garlands that is used during the fun garland exchange ceremony or the heavy ones during the Muhurtham or the actual ceremony the wedding garlands are a lot. We would give you some thoughts and ideas that you can ponder so that you can choose the perfect maalas for each of the ceremonies!!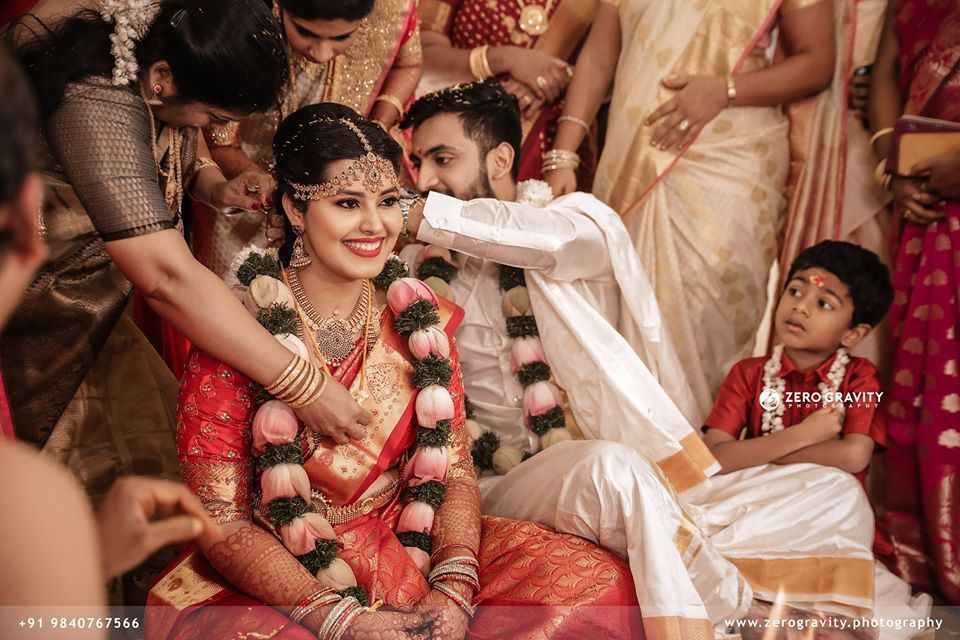 Image Via: Zero Gravity Photography
Try to choose maalas that have a contrast with your clothes. This would make both your wedding outfits and the pretty maalas work in tandem to give those lovely pics!! Colors like white, i.e maalas of lilies or jasmine are a great choice here.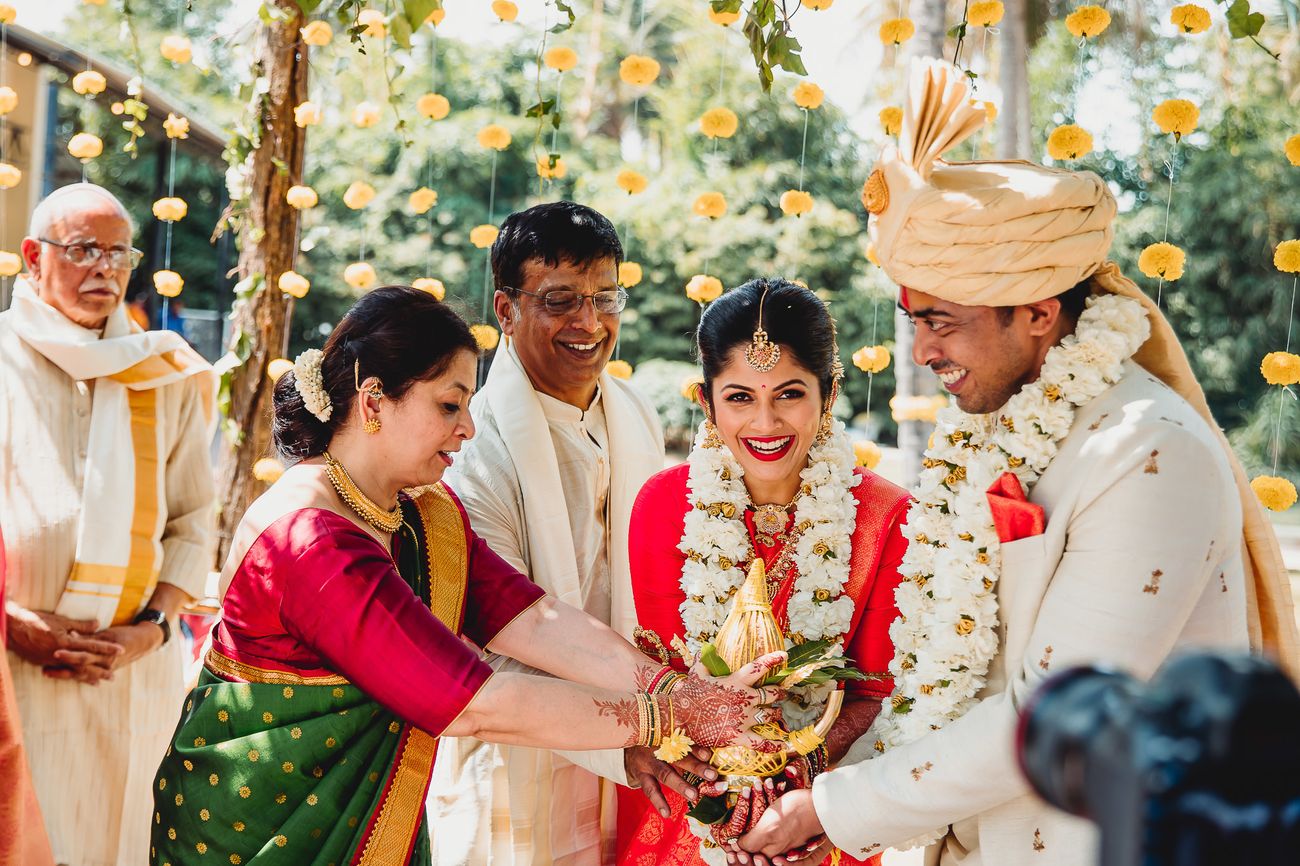 Image Via: Vivek Krishnan Photography
Also these work well for all the ceremonies and you can plan the rest if you wanna keep all maalas as the white maalas. You can work them to be heavy with bits of color too. If you wanna see more contrast style maalas click here. We love how this couple chose white maalas with the correct mix of color for their Muhurtham!!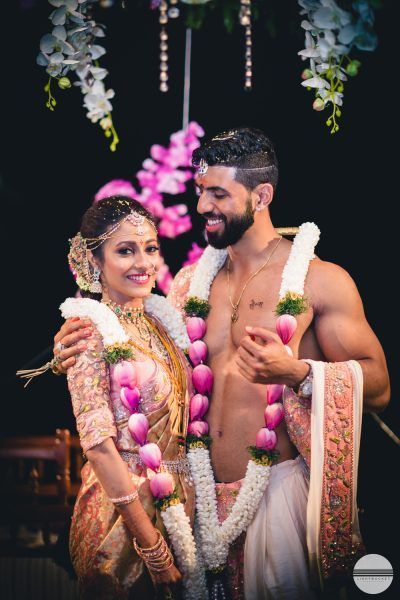 Image Via: Light Bucket Productions
Another favorite choice is the lotus maala. You can have a simple string of lotus maala or can add some elements to it and make it look grand. Lotus is the perfect choice if you do not want those big, beefy looking garlands for any of your ceremonies.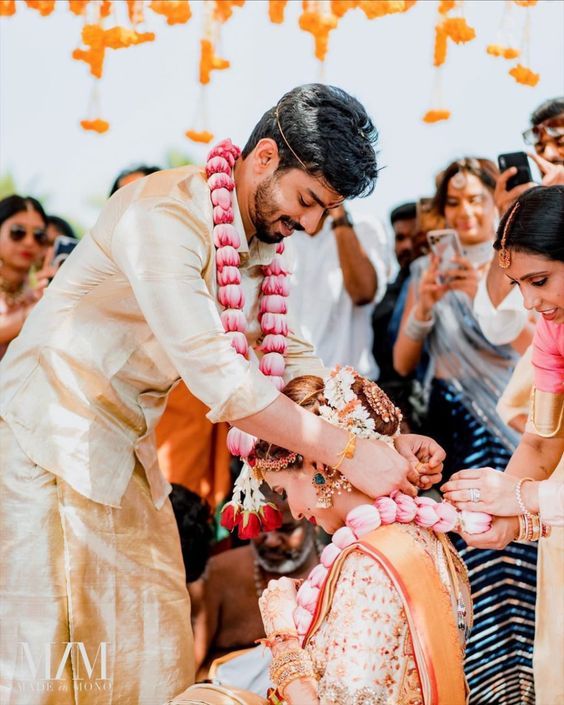 Image Via: Made In Mono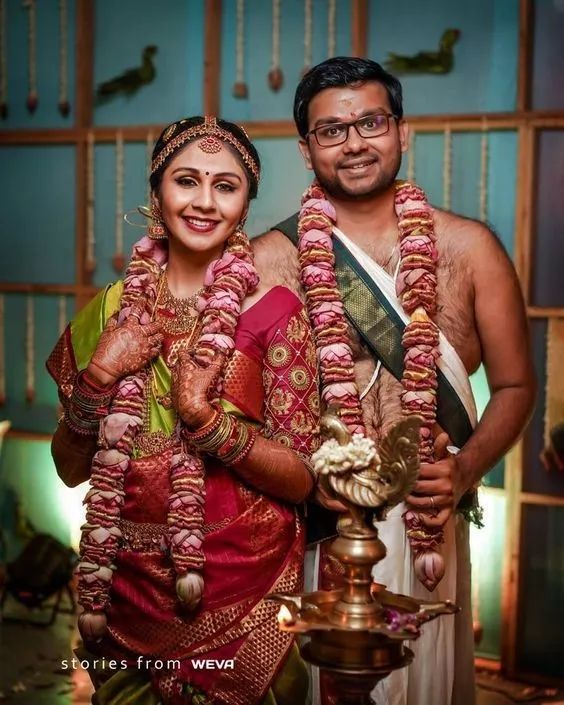 Image Via: Weva Photography
If your ceremonies needs you to wear multiple garlands then you should check this out. How the different colors play perfectly and create an awesome overall look.  This has the lotus maalas, white maalas and also the multicolor ones.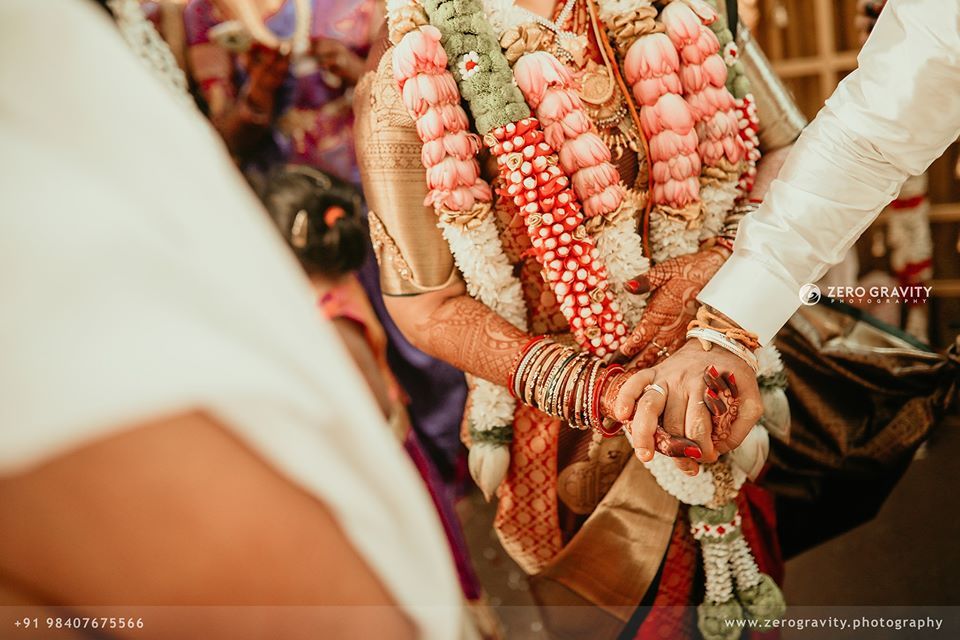 Image Via: Zero Gravity Photography
Multicolor maalas have always had the thumbs up. They look grand without much work and can be made with fake flowers too. This is especially for people who are allergic to the strong smell of flowers. If you are opting for one of these please do not go overboard with weird colors. This multicolor maala looks lovely.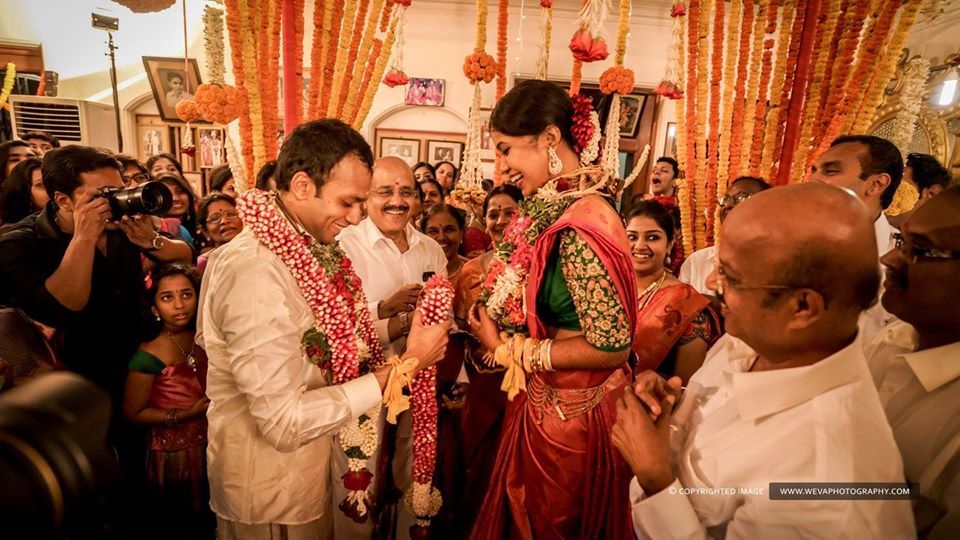 Image Via: Zero Gravity Photography
For those who want the Anoushka Sharma kinda maala you can opt for single string of roses. Also this garland of roses with baby's breath is so beautiful, isn't it? We spotted some unique maalas here as well. Check it out!!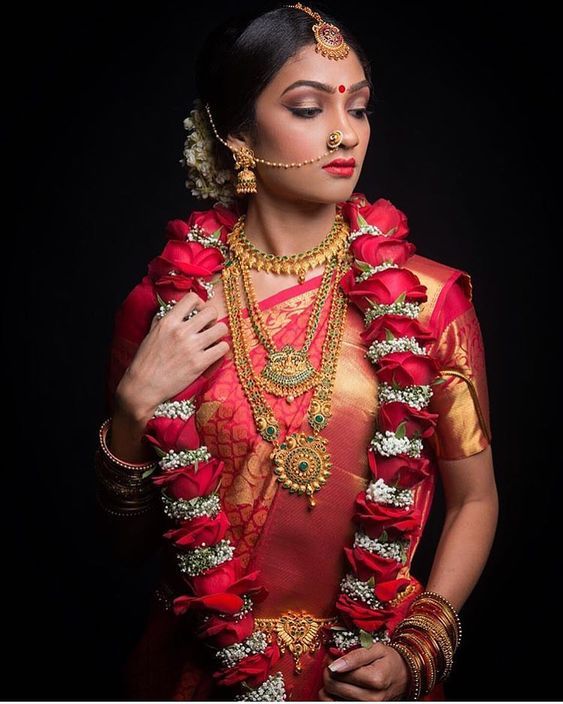 Image Via: Pinterest
The tulasi maalas that have been a part and parcel of the weddings in Kerala have a cool boho vibe about them. You can add flowers to these green garlands to make it even more pretty.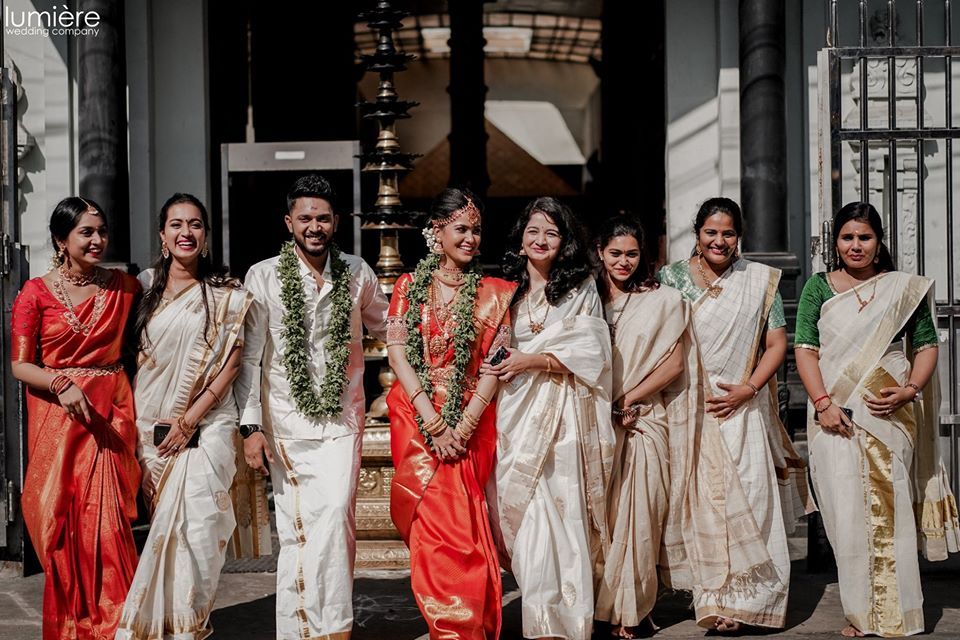 Image Via: Lumiere Wedding Company
Oh! How can we miss these matchy maalas? They look so cute you guys! This is one of our faves!!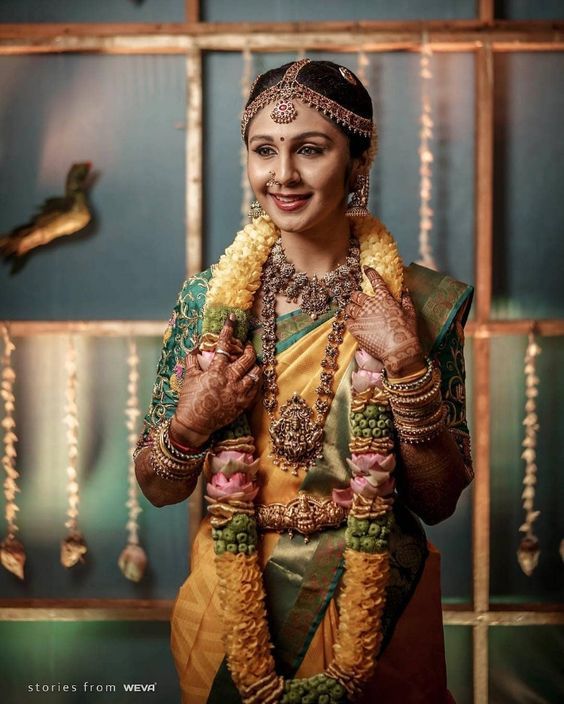 Image Via: Weva Photography
Remember to hang the garlands out else the water will drip and make a stain on your wedding dress. Hope that you have decided the kind of maala you want for your wedding. Do let us know!!